I'm currently looking for some new writers in order to expand the blog given that I can't post the amount of things I'd like to. So if you are interested in writing about anything related to music (news, TV shows, album reviews, introducing artists) just drop me an
email to musicisthedoor@gmail.com
and we can discuss some of your ideas.

06 December, 2011 5:50 PM

A few days ago, we finally said goodbye to Rocktenors, who found themselves in the B2 against Tamás Tarány. This week, the contestants will sing two songs each, one from the USA and the other from Hungary. Who'll stand out? Who'll fail? ... It's time to face the music!
Recap and videos after de JUMP ...
Round 1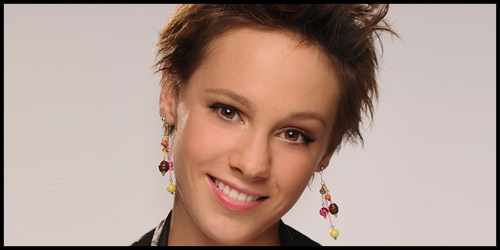 Hip-Hop (Magdi Rúzsa) - 5,5/10
- Vera song was the Hungarian representative of ESC 2007, performed by Magdi Rúsza. The song does nothing special to me but perhaps the younger audience is enjoying it. She was better at the faster part of the song, I was wondering if I could call this part Hip-Hop, but this is definitely pop, and so is the rest of the song.
Closer to the edge (30 seconds to Mars) - 6/10
- This isn't an easy song. He's just doing it ok, he doesn't have the intensity Jared Leto's on stage. His voice is good but a little too soft for this song. Plus he looks very static, he should have given it more power to make it great.
Sweet dreams (Beyoncé) – 6.5/10
- This is yet another interesting song for Enikő. It's obvious she is not as good as Beyoncé, she has attitude and she tried to give it a strong and seductive approach but she couldn't step up to it. I would've chosen a different song for her, a rock one maybe, I think she is so much better with that kind of songs.
Hajolj bele a hajamba (Bori Petérfi & Love Band) - 8/10
- He's just great! He's the most charismatic contestant of the five still on competition. He's enjoying it and he gives us a show even when he's alone on stage. His voice and the show make him unique! Great job!
Feeling Good (Michael Bublé) – 8/10
- This performance seems to be from the soundtrack of any of the James Bond's movies and Tibor is doing great with it! His voice is almost perfect, porwerful and seductive. It seems that they left the best for the end! And it seems the crowd is loving it!
Round 2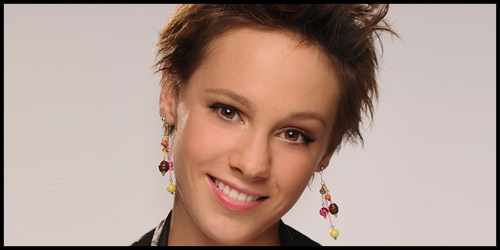 Mine (Taylor Swift) - 6/10
- It seems they are always choosing for her the typical teen song. Yeah, she's one of the youngest contestants but she can sing better songs than these. Maybe that's why she looks a little bit stuck and lost today. She just did it. She'll need to improve much more than this to get to the final!
Gyémánt (Péter Novák) – 7.5/10
- His raspy rocky voice makes this Hungarian ballad sound delicious. Even without knowing the original song, I'm liking this much more than his previous performance. If he keeps performing like this, I think he can make it to the final.
Magányos csónak (Kátya Tompos) – 7/10
- Her voice is sounding better and better, I think she'll be the girl that will make it to the final this year, sorry Vera, haha. She needs to show more feelings during her performances though, that's what I'm missing sometimes. This was just a nice performance but the lower notes are still a problem for her.
Bad Things (Jace Everett) - 8/10
- Another song made for him! He needed more strength to give us a perfect performance but anyway he knows how to capture the crowd and give a show with all his songs! Plus it's true this type of songs help him a lot! My fave tonight!
Nem adom fel (Locomotiv GT) – 6.5/10
- He seems to be enjoying it, at least that's what his smile is showing. This happy tunes make him look totally different and much better than in the ballads. After being in the B2 weeks ago, I'm sure he'll avoid it tonight.
Results
Vera Kóvats vs. Gergő Baricz
Vera Kóvats - "When I look at you" (Miley Cyrus)
Vera is singing another Miley Cyrus song. She seems to like this kind of songs. Gergő is singing Aerosmith again. Even though I think this has to be the worst they've sounded, I have no doubt who'll be staying. Guess who?
Judges' votes for elimination:
Ildiko: Vera Kóvats
Miki: Gergő Baricz
Peter: Vera Kóvats
Fero: Gergő Baricz
2-2: Deadlock



And Vera is eliminated! I wish her tons of good luck! Wow, that was an emotive moment, after all, those too seemed to be dating.