I'm currently looking for some new writers in order to expand the blog given that I can't post the amount of things I'd like to. So if you are interested in writing about anything related to music (news, TV shows, album reviews, introducing artists) just drop me an
email to musicisthedoor@gmail.com
and we can discuss some of your ideas.

04 December, 2011 11:54 PM
I'M LOOKING FOR A NORWEGIAN TRANSLATOR, IF INTRESETED, EMAIL ME
Fredrik was eliminated last week (in my yet to write post) after a series of fantastic performances which unfortunately failed to translate to the public. Now the remaining 6 contestants will take on songs from the movies. Who'll be a blockbuster? Who'll be a flop? ...
Recap after the JUMP ...
Kirsti Sørlie Hansen
"Licence To Kill" (Gladys Knight) from "Licence To Kill"
-
8/10
- Take note Craig Colton, you can make this song totally not boring and avoid everyone from falling asleep. I still loathe this tune but Kirsti actually gave it a funky and happy touch which made it more bearable and I just loved her vocals throughout it, she sounded surprisngly RnB-ish, which is something she's never done before..
Henrik Mortensen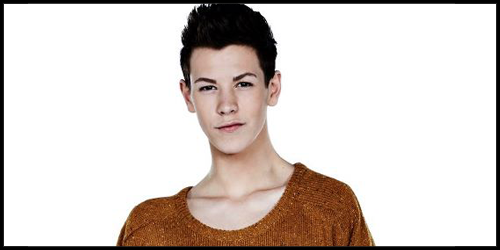 "Fame" (Irene Cara) from "Fame" - 9/10 - I jumped to this fully expecting to hate it, after all, this is an atrocious song and the only thought of it makes me cringe. Surprisingly, Henrik made it the most tolerable it'll ever be for me and I quite enjoyed his interpretation. It actually reminded me to what Maria does with her songs and it was quite captivating overall.

Maria Mohn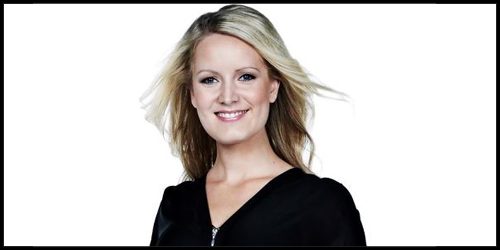 "Gabriellas Sång" (Helen Sjöholm) from "Så som i himmelen" - 7/10 - I have no doubt that this is a very beautiful song but for someone who cannot understand a single word of it, this has to be one of Maria's weakest performances. I've to say her vocals were gorgeous but the whole performance felt a little boring to me.


Isak Knutsen Heim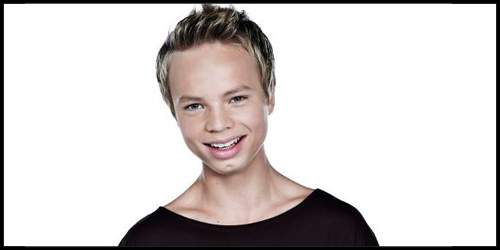 "In The Air Tonight" (Phil Collins) from "Hangover"
-
6/10
- Before starting, I'm convinced this song is from "Tarzan"'s soundtrack and not from "Hangover" but apparently Isak is doing the latest's version. Well, if you were attempting to cover Mike Tyson's drunk version, you totally nailed that! But I suspect he wasn't, cause this is a singing show and his vocals were totally off in this one, plus, Isak was as stiff as always.
Jenny Langlo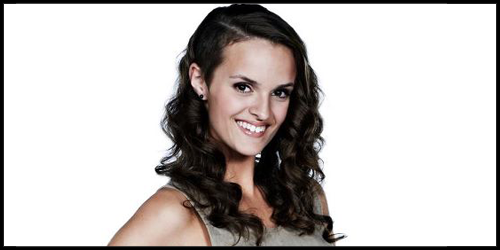 "Nobody Does It Better" (Carly Simon) from "Bridget Jones Diary"
-
7,5/10
- Jenny has definitely became one of my favourites. I still remember that her audition was mind-blowing so there's no surprise that she has became the best for me and her performances are usually the best of the night but for some reason this particular song wasn't a standout tonight. Yeah, it'd a great folky sound but I didn't went crazy with it.
Vegard Leite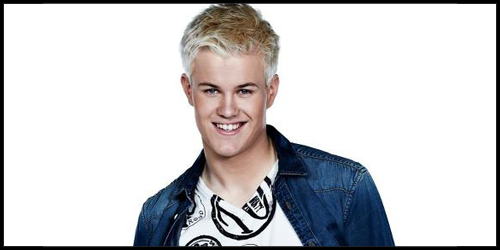 "Life Is A Highway" (Rascal Flatts) from "Cars"
-
7,5/10
- This is yet another solid performance from Vegard, it's actually one of my faves from him cause it's more upbeat than what he's been doing this far. That said, I wonder what will happen with him without his guitar. I've never seen him perform without it and I think he may sink if he doesn't sing with it. I'd like to see him try though!

Ranking:
Henrik Mortensen
Kirsti Sørlie Hansen
Jenny Langlo
Vegard Leite
Maria Mohn
Isak Knutsen Heim
Results
Pixie Lott drops by the Idol stage as the first guest performer of the season to perform her incredibly catchy new single "All About Tonight". Have I mentioned how much I love this stage? It's really intimate and makes it feel like a private concert. Haha.
And off to the results, when Maria found herslef in the B2 with Henrik, it was kinda obvious to guess who was leaving. Henrik had a terrific performance, the best of the night, whereas Maria just folpped with her bland song choice. And it's a pitty, cause Maria had some of the greatest moments all the season and what she did with her song choices was something that not many do. I'll miss her unique arrengments a lot!
This entry was posted on 11:54 PM, and is filed under
Henrik Mortensen, Idol Norge, Idols, Isak Knutsen Heim, Jenny Langlo, Kirsti Sørlie Hansen, Maria Mohn, TV, Vegard Leite
. Follow any responses to this post through
RSS
. You can
leave a response
, or trackback from your own site.