I'm currently looking for some new writers in order to expand the blog given that I can't post the amount of things I'd like to. So if you are interested in writing about anything related to music (news, TV shows, album reviews, introducing artists) just drop me an
email to musicisthedoor@gmail.com
and we can discuss some of your ideas.

05 December, 2011 5:38 PM
I'M LOOKING FOR A GERMAN TRANSLATOR, IF INTRESETED, EMAIL ME
Monique Simon was finally eliminated after her fourth visit to the B2, when all the judges decided to keep Raffaela over her. Guess fourth time's the charm for Monique ... Now, with no more "save me performances", the remaining 4 contestants, Rufus Martin, Raffaela Wais, David Pfeffer and Nica and Joe, will sing once more for your votes. Who will just miss the final? ... It's time to face the music!
Recap and videos after the JUMP ...
Rufus Martin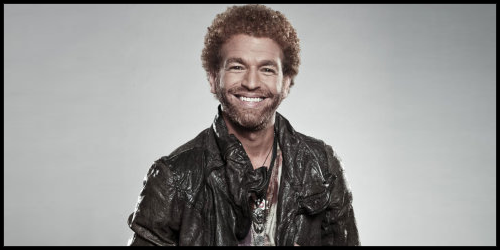 "Ironic" (Alanis Morrissette)
-
5/10
- Reece Mastin (XF Australia Winner) did his own thing with this song to mixed results, I particularly, wasn't a fan of it. Well, his version was much better than Rufus's. His vocals aren't at his best and I seemed to note some lyric fluffs. If he wants to make it to the final, he needs to do much better than this. -
VIDEO
David Pfeffer
"Angel" (Sarah McLachlan)
-
8/10
- Despite this being a beautiful song, it's also a pretty boring one. David is probably the best act left, he ticks all the boxes but something he's missing is an emotional connection. The guy looks just like Monique did, emotionless, and despite his voice is terrific, I don't know if he can be a star without the emotional link. -
VIDEO
Nica and Joe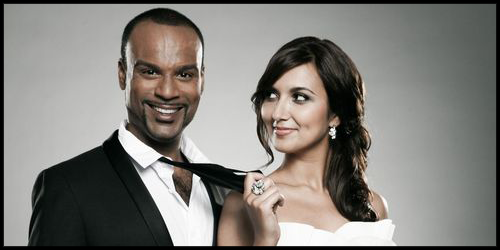 "I Want to Know What Love Is" (Foreigner)
-
7,5/10
- Old fasioned? Yes. Predictable? Yes. Cheesy? Yes. And despite all that, I actually liked this performance a lot! It's probably the less sleepy they've sound in weeks and Nica's voice is fenomenal, which is probably the only reason for me liking this. -
VIDEO
Raffaela Wais
"Someone Like You" (Adele)
-
4/10
- Raffaela needed a breathtaking performance after ending in the B2 twice and this just wasn't it. She was out of tune and singing in the wrong note the whole performance and just murdered that Adele song. I'm doubting she'll be here next week after that ... -
VIDEO
Round 2
- Mentor's Choice
Rufus Martin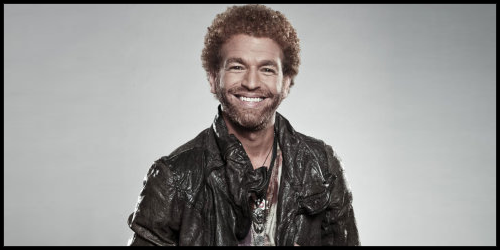 "It Will Rain" (Bruno Mars)
-
4/10
- Wow, Rufus is really sinking tonight. I don't know if it's the preassure, he's too nervous or something is wrong with his voice, but the truth is that his voice is not as good as it always is. His first song was a mess and now he managed to make Bruno Mars sound ancient while being totally off. This is even worse than his first performance. -
VIDEO
David Pfeffer
"Yellow" (Coldplay)
-
8/10
- Is that a smile?! This is a first with him. I'm not enjoying the falsetto and there are some bum notes but I can forgive him for that cause the rest of the performance is quite great. This is the best performance so far but that doesn't mean anything cause it's been a sucky night thus far. -
VIDEO
Nica and Joe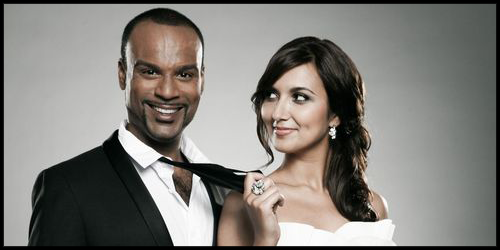 "A Moment Like This" (Kelly Clarkson)
-
7/10
- This was Kelly's first single released as her coronation song, this was also Leona Lewis's debut as the XF winner, so I guess it makes perfect sense to keep covering this song on the XF. Well, I can tell you I really dislike this song and thus, any cover of it. And this is no excecption. They are boring and if you add this song to that, you get the perfect sleep medicine. -
VIDEO
Raffaela Wais
"Single Ladies (Put a Ring on It)" (Beyoncé) / "Faith" (George Michael)
-
7/10
- Again, not the best song choice for her but it actually worked. It was at least a hip fun performance and her vocals, despite not being amazing, were actually quite decent. The most interesting part had to be the amount of dancing this girl did! She did sound out of breath at the end but I guess it was worth it. -
VIDEO
David Pfeffer
Nica & Joe
Raffaela Wais
Rufus Martin
This was a weird night. None was outstanding when they should've nailed it. David was the best but it was far away from what he does every week. Nica and Joe have outstanding voices but they keep boring me. Raffaela and Rufus were totally out of tune tonight, and their performances were quite mediocre, so I guess it'll be between them tonight.
Results
Rufus Martin

I was fully expecting to see Raffaela going, after all, she had already ended in the B2 twice and without the judges save, I was betting she was leaving. Well, that wasn't the case and suprisingly, Rufus Martin was given the boot tonight! So now we've Raffaela Wais, David Pfeffer and Nica and Joe as our final three, and after all, they were the strongest contestants since the start, so this'd be the best final possible at least.