I'm currently looking for some new writers in order to expand the blog given that I can't post the amount of things I'd like to. So if you are interested in writing about anything related to music (news, TV shows, album reviews, introducing artists) just drop me an
email to musicisthedoor@gmail.com
and we can discuss some of your ideas.

28 December, 2011 11:06 PM
I know the show has started like three months ago, less than one if we start counting from the liveshows, but this is a show I enjoy so much that I decided to start recaping it. The truth is that I was looking for someone who'd like to write the recaps, but since I've not found anyone, here I am! I won't lie, I'll enjoy this! Judged by Roel van Velzen Nick & Simon, Angela Groothuizen (who also judges on the XF) and Marco Borsato, the talent show was an instant hit in the Netherlands and the format was sold to many other countries making it an internatonal and highly successful franchise. Also a plus, the talent level is really high and even the contestants cut in the battles are really talented. This posts will be a little different from what I use to do, instead of ordering them as they performed, I'll divide the contestants in their teams and then rank them, plus next to the rank, there'll be a yes or a no, which represents if I would've chosen the contestant for my team. I'll also write some posts about last year contestants, so you can see the great talent the show has given us. And without more delay, here is the first part of the top 24!
Recap and videos after the JUMP ...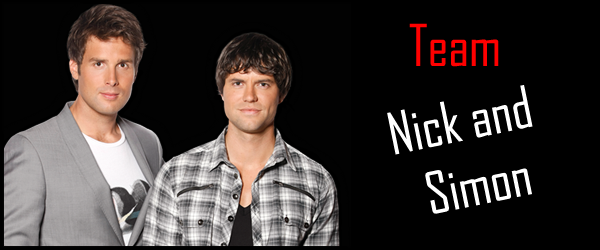 Emmanuel Anning
"Rolling in the Deep"
-
5/10
-
NO
- Lenny Kravitz wannabe, and not a good one. I appreciate the fact that he tried to take on a contemporary tune but if you are planning to sing Adele, at least do a good job. It didn't sound completely bad but it just wasn't interesting, bad song choice I'd say ...
Jomy Boky
"I'll Be There"
-
6,5/10
-
NO
- She's the typical powerhouse diva, which isn't something necesarily bad but in a competition soley based on the voice, I doubt I'd have ever picked her. If you don't look at her the performance is a little too boring and predictable, I can name 10 different people which could have done that same performance, and that's the bad thing about being the diva.
Danjil Tuhumena
"Another Day"
-
7/10
-
NO
- He's got something quite captivating when you look at him but if you pay attention just to his voice, I'm not completely sold. It's got a dark sound, I don't really know how to describe it, but his voice repels me, it's definitely interesting and I think I'll give him another chance but I'm not sure about him.

Charly Luske
"Have a Little Faith in Me"
-
7/10
-
YES
- I was expecting a lot more from him cause he's been pimped a lot. This performance really dissapointed me. He's got a great voice but the performance was plain and too slow. He was probably trying to show his emotional side, well, I didn't feel nothing there.
Marloes van Ommen
"Listen"
-
8,5/10
-
YES
- Marloes is yet another diva but unlike Jomy, she's actually quite interesting. Her voice's got an interesting and really intense sound and when she reachs the bigger notes she translates a lot of power to the viewer and listener. I really felt that!
Chris Hordijk
"Drops of Jupiter (Tell Me)"
-
9/10
-
YES
- I wasn't expecting much from him when I saw him. That's why this show is so great, it judges people for their voice and not for their looks and based on his voice, this guy is fantastic! He's got a great smooth tone which will probably sound terrific recorded and if people also vote for the voice, he'll go far.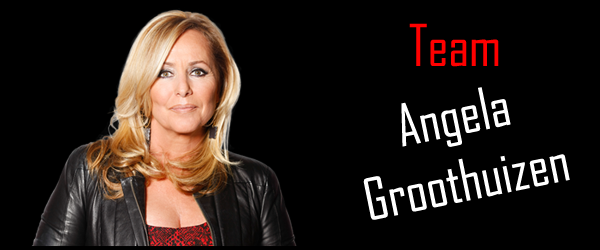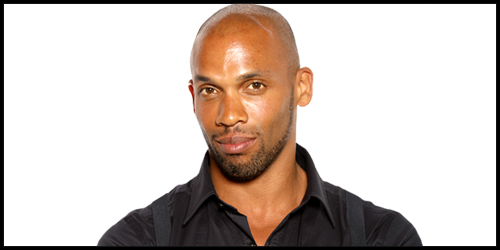 "I Still Haven't Found What I'm Looking For"
-
6/10
-
NO
- There's something interesting in this guy, he doesn't have the typical voice singers like him have, Seal for instance. That said, I don't know if that's because he's voice isn't good enough and those thin notes are unintentional or because he's meaning it. Either way, the version was quite enjoyable but a little too corny.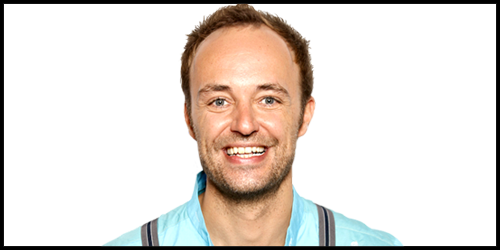 "Here Without You"
-
7,5/10
-
YES
- He definitely can sing. Niels got this raspy very suitable tone for rock music. He also plays the guitar, but he actually left me speachless. I don't know if that's a good thing in this case tough cause I know it's not because he impressed me but cause I don't know what to say about him. I guess he's not distinctive enough but I'll give him one more chance.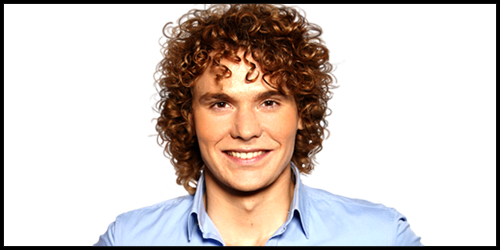 "Mandy"
-
8/10
-
YES
- Rodney's got this old fashioned jazzy style which would've been really boring if his voice didn't sound so good. He's got lots of class while performing and it shows through his expressions. Still, I'd like to see him more relaxed, more fluid, that's what he's missing cause he looks a little stiff. I could see him in a theatre now.
"Mama do"
-
8,5/10
-
YES
- She reminds me a lot to Sumera Espinel from XF for some reason, maybe it's because both sang "Mama do" or maybe cause both have spanish names. However, I like Laura much more just because she's got a much more interesting sound. She's got a raspy sultry voice which is really distinctive and would make a fantastic record. I'm not sure the song was quite right but she showed her edgy side at least.
"Go Your Own Way"
-
8,5/10
-
YES
- Weirdly fascinating. I remember Erwin from early spoilers and he didn't sound like this. His voice isn't the best but he's got an extremely interesting sound and he brings a full show. That moment when he stopped singing then got back singing with a giant note was great. We need more people like him cause that was amazing!
"Promise Me"
-
9/10
-
YES
- This may not be a perfect rendition, it's too low and I can't even hear parts of it but Daniel's an incredible tone, in a way he reminds me of Paul McDonald (of American Idol). He's got a fantastic recording voice and I bet he's much better with a guitar, cause his hands look a little weird and I think it's because he's performing sans instrument. But since this is The Voice, every single part of it is a win.

Other Performances

Lenny Kravitz, Jomy Boky and Laura Estévez


Nick & Simon and Team
RESULTS
Eliminated Contestants:
Emmanuel Anning
Daniël van der Zee
Jomy Boky
Gino Emnes
The results were mostly right, except for Daniël, who was probably my favorite of the night, yet was eliminated by his own mentor after a sing off with Laura, something that was a really different decision. Emmanuel, Jomy and Gino all have good voices but they just weren't good enough compared to their team members. I still feel sorry for Daniël.
This entry was posted on 11:06 PM, and is filed under
Charly Luske, Chris Hordijk, Daniël van der Zee, Danjil Tuhumena, Emmanuel Anning, Erwin Nyhoff, Gino Emnes, Jomy Boky, Laura Estévez, Marloes van Ommen, Niels Geusebroek, Rodney Elzer, TVO Series, TVOH
. Follow any responses to this post through
RSS
. You can
leave a response
, or trackback from your own site.