I'm currently looking for some new writers in order to expand the blog given that I can't post the amount of things I'd like to. So if you are interested in writing about anything related to music (news, TV shows, album reviews, introducing artists) just drop me an
email to musicisthedoor@gmail.com
and we can discuss some of your ideas.

17 December, 2011 4:38 PM



I'M LOOKING FOR A NORWEGIAN TRANSLATOR, IF INTRESETED, EMAIL ME


Maria Mohn was eliminated in last week's episode much to the surprise of everyone. The problem with her was that despite how great her performances were, it ultimately bored the public. Now only 5 remain and another contestant will be leaving us tonight. Who won't make it to the quarter finals?...
Recap after the JUMP ...
We've get what I think is the first group performance tonight! They are singing a song I don't really recognize but I guess it sounds quite good. At least they seem to be singing live. (Btw, there's an sync problem with the videos audio, sorry, it's the file, not my fault)
Vegard Leite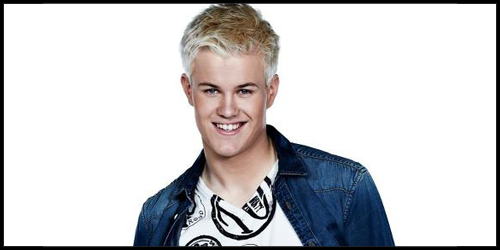 "Just the way you are" (Bruno Mars)
-
6/10
- This was a great pick for Vegard, unfortunately, he's not doing the song any justice. His raspy voice should have sounded perfectly with it but instead of sounding cool he's sounding flat and it's a really boring performance overall. I was expecting much more from him.
Henrik Mortensen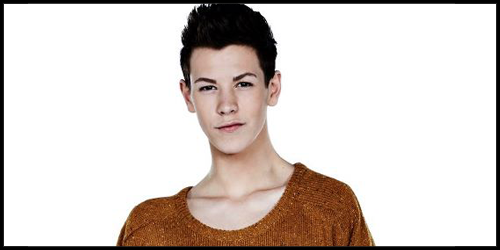 "Moves like Jagger" (Maroon 5)
-
8/10
- Well, someone certianly doesn't move like Jagger. Despite from the awful dance moves, Henrik actually did great with this song and thankfully he didn't try to jazz it up. Instead, it sounded like a really classy version of the song and it was actually quite cool. I liked that!

Isak Knutsen Heim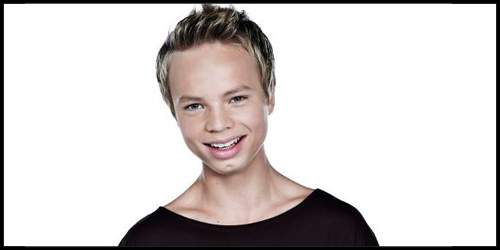 "Nothing ever hurt like you" (James Morrison)
-
9/10
- Isak definitely knows to pick his songs! There hasn't been a performance where the song didn't suit his voice. That said, Isak doens't take any risks, all his performances are kidna the same, don't get me wrong, I love how they sound but I'm not sure that the public will back him till the end if he doesn't take a risk. Back to this performance, I love this song and this was very good, so I guess I loved it. Haha.
Kirsti Sørlie Hansen
"Titanium" (David Guetta)
-
9,5/10
- This song is one of my new favourites and I just love Sia's version. Kirsti's is equally great and maybe even more! I love the fact that she slowed it down to fit her jazzy self and it made it look so intimate and emotive. This has to be one of her best performances to date! Probably one of the best of the season!

Jenny Langlo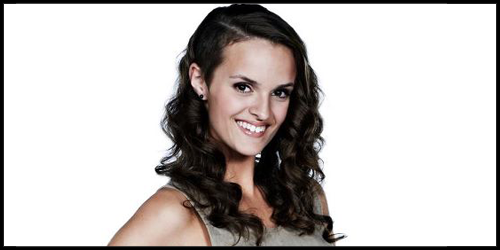 "Creep" (Radiohead) - 10/10 - If Kirsti's performance was great, this performance is in a league of it's own. Jenny totally owned this song with such a great intensity and fantastic connection to the lyrics. She's got this folky thing that just works every single time she takes the stage. She's definitely the one to beat in this competition and if she keeps it like this, she may take the title ...
Ranking
:
Jenny Langlo
Kirsti Sørlie Hansen
Isak Knutsen Heim
Henrik Mortensen
Vegard Leite
Results
Norwegian singer Bernhoft is tonight's guest performer. I recently found his music and the guy is incrediblly talented, you really must check his material if you hadn't yet. He's singing "Stay With Me" and it's beautiful, as many of his songs.
Bottom 2:


Kirsti Sørlie Hansen and Isak Knutsen Heim


Kirsti Sørlie Hansen



Isak had it coming. The lack of variety did him in and he'll really need to take a big risk next week. Kirsti didn't deserve this at all. Her performance was fantastic and she should have sailed through to the next week. I guess that it wasn't enough to excite the fans enough to vote for her. After all, Kirsti's not been the most exciting contestant in the last couple of weeks. I hope Kirsti gets a record deal after this, cause I bet her voice sounds really good recorded.