I'm currently looking for some new writers in order to expand the blog given that I can't post the amount of things I'd like to. So if you are interested in writing about anything related to music (news, TV shows, album reviews, introducing artists) just drop me an
email to musicisthedoor@gmail.com
and we can discuss some of your ideas.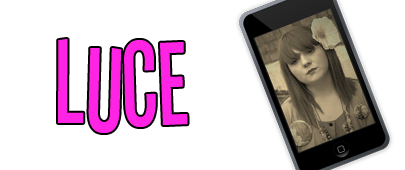 The amazing Lucie Brunet, Luce as we all know her, who won the latest and final season of Nouvelle Star, is been practically invisible this past months for us. The fact is that she's been working on her debut album, something that's for sure going to be great! The album will be named "Première Phalange" and it's released on May 23, 2011. And she's keeping the crazy! We all loved her fun attitude-full performances and her strong characteristical voice and that's definitely showing in her music! Her upcoming first single, "Eté Noir" is exactly that! With all the riffs and great things about her voice! Luce also has a new site and she's releasing a video per week for each of the songs of the album, and of course they are great! Each of the 12 tracks seems great and I'm of course getting this. My only question is if any of them are in English, cause she delivers perfectyl in it. Still, I'm sure this will be amazing!
Listen to "Eté Noir" and watch two of her videos after the JUMP ...
Eté Noir
Videos