I'm currently looking for some new writers in order to expand the blog given that I can't post the amount of things I'd like to. So if you are interested in writing about anything related to music (news, TV shows, album reviews, introducing artists) just drop me an
email to musicisthedoor@gmail.com
and we can discuss some of your ideas.



UPDATE: PIA TOSCANO IS CUT!!! OMG!!


Two contestants were cut last week. And of course, two females were cut. Naima Adedapo and Thia Megia both got the boot at last week's results show. But the most surprising thing was that not Stefano, but Paul was in the Bottom 3 with them! What will happen tonight? Will the 9 remaining contestants step up their game? ... This is American Idol!
Read my comments and watch the performances after the JUMP ...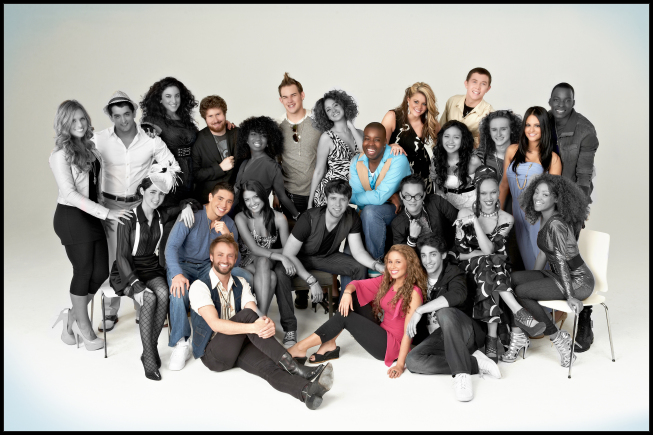 "Man in the Mirror" (Michael Jackson)
-
7,5/10
- WTF Jacob? If you are in the Bottom 3 is because you bore America, not because they can't look at the mirror. Whoever picked that outfit for Jacob should be fired. His butt looks bigger than ever with that. His vocals, meh. He's a great singer but he gets cheesy with sleepy song choices and the same vocals every week. And he's still that drama queen. A little more toned down but still. Oh, that woman wrote this song, cool. But still, not his best.
VIDEO.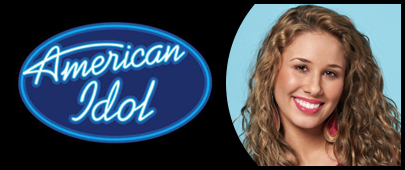 "Piece of My Heart" (Janis Joplin)
-
10/10
- Haley's been gaining momentum this past weeks. And she deserves it. She's the best vocalist, definitely. She's singing Janis, who she has been compared to. Growly Haley is back too! This is AMAZING! I didn't think any performance could top Bennie but this has just did. She sounding better than ever! Big notes, big growl, big personality. Haley's gaining lots of fans with this performances!
VIDEO.
Casey Abrams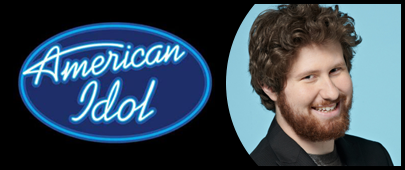 "Have You Ever Seen the Rain?" (Creedence Clearwater Revival)
-
10/10
- He's got the uright bass again! This is gonna be amazing. Yeah! Growly Casey is back too! We've goy a growly fest right here. He slowed it up again and as "Your Song", it was equally great. His voice is so harmonic and beautiful! But I wouldn't say the bass is revolutionary Randy, he's not the only one that does that. Maybe he's the only on Idol but not in the world. He's still an amazing artist.
VIDEO.
Lauren Alaina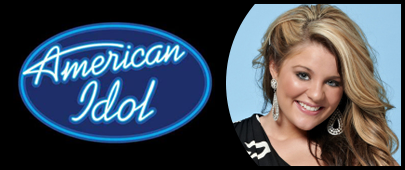 "(You Make Me Feel Like) A Natural Woman" (Aretha Franklin)
- 8/10
- I know I've said Lauren's been winning me this past couple of weeks but this made me start doubting that. Lauren doesn't seem herself in this performance, she shouldn't have picked this song. There's no much country twang in it. Great vocals? Yes. What I would expect from Lauren? No. And what's wrong with Gwen? Her outfit looks like s#*t.
VIDEO.
James Durbin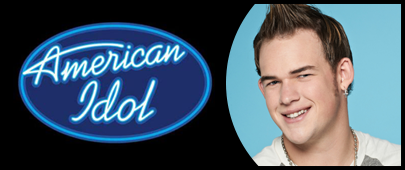 "While My Guitar Gently Weeps" (The Beatles)
-
9/10
- James attitude is starting to piss me. He seems like a douche. He's having a sit and sing performance. A slow version among more uptempo performances. A great move. This is actually really good. His voice sounds amazing and he's hitting the big notes like he does every week. This was unexpected from James who was expected to do something more , rock-ish? He had a moment here. Uh! He's crying.
VIDEO.
"That's All Right" (Arthur Crudup)
-
6/10
- Ugh! Really? You are seriously trying to impersonate Elvis or you are just a horrible performer? His voice is actually good but he's so disgusting to watch. What's wrong with his hand?? Is it fake? Too many movement, and lots of wierd faces. Probably Scotty's worst performance to date. Well, there are all horrible. And he's still a one trick pony. Oh! Lots of tards run to hug Scotty! Totally staged! Nigel: Don't ever do that again!
VIDEO.
Pia Toscano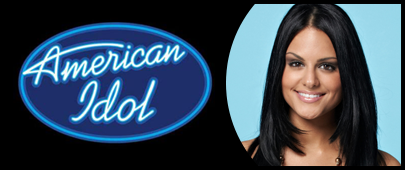 "River Deep – Mountain High" (Ike and Tina Turner)
-
8/10
- OMG Gwen!! You dressed Pia as a cow! Disgusting. Pia is going uptempo this week! Finally girl! And you know what? She's better than in her ballad yawny performances. Great vocals, perfect note hitting. But still, she's got something in her voice that sounds boring, I'm not sure what. I give her props for doing something different and I hope she does it again next week!
VIDEO.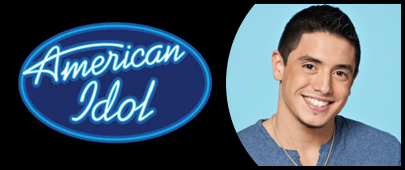 "When a Man Loves a Woman" (Percy Sledge)
-
5/10
- The ugly douch is back. He's keeping the worst contestant this year route and singing another cursi song in a cheesy way. I've got to admit that he actually hit some notes and sounded good on parts but his extreme cursiness piss me off! I regret the day the judges picked him over Kendra.
VIDEO.
Paul McDonald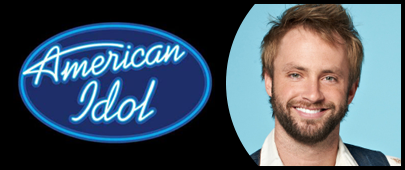 "Folsom Prison Blues" (Johnny Cash)
-
10/10
- OMG! Paul is in the zone! His train has deraild in the past weeks but he back on track now! An amazing vocal performance with his quirky unique sound. Lots of craziness here! The faces, the dancing, the guitar playing. Just amazing! And you know what? Despite some minor vocal flaws, I'm giving this a 10! This was his best performance and it was the best of the night, at least best of the guys.
VIDEO.
Ok, so this is all! My predictions: Bottom 3: Stefano, Jacob and a surptise visit from Lauren. Cut: Stefano please!
This entry was posted on 4:07 PM, and is filed under
AI, Casey Abrams, Haley Reinhart, Idols, Jacob Lusk, James Durbin, Lauren Alania, Paul McDonald, Pia Toscano, Scott McCreery, Stefano Langone, TV
. Follow any responses to this post through
RSS
. You can
leave a response
, or trackback from your own site.