I'm currently looking for some new writers in order to expand the blog given that I can't post the amount of things I'd like to. So if you are interested in writing about anything related to music (news, TV shows, album reviews, introducing artists) just drop me an
email to musicisthedoor@gmail.com
and we can discuss some of your ideas.



UPDATE: Paul McDonald is eliminated! B3: Stefano and Haley.


Last week actually topped Casey's boot. Fans and judges fave, Pia Toscano, who was considered the one to beat, got the boot in on of the most shocking cuts of the season. Yeah, more shocking than Casey's! Fans have said lots of things about this but the truth is that she was boring, great voice but sleepy, so the cut was coming eventually. Now, with only 8 contestants remaining and only 2 girls, the pressure is bigger than ever! Will the girls manage to survive this week? Will a boy finally leave? ... This is American Idol!
Read my comments and watch the performances after the JUMP ...
Paul McDonald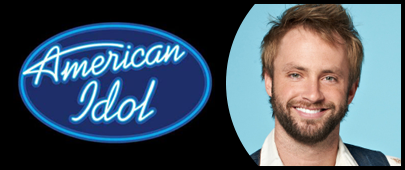 "Old Time Rock and Roll" (Bob Seger)
-
8/10
- will.i.am is helping the kids again. Oh! Another Manuel suit, cool! I like how he's sounding, very Paul although he seems to be more pitchy than always. Mindi Abair joins Paul on stage! WOW! Mindi is amazing and she saved this performance, they work great together. Once again, a really cool Paul performance!
VIDEO.
Lauren Alaina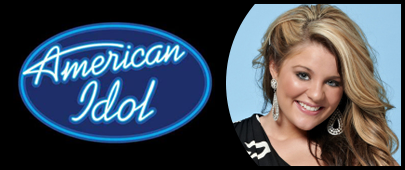 "The Climb" (Miley Cyrus)
-
8/10
- A great move from Lauren, picking a song from someone who can't sing and of course doing it better than the original. She starts with her back to the crowd and looks good as always. I like how she's singing this, if only this song wasn't so cheesy. Lauren isn't winning any new fans with this but she's done a great job, I would't care if she won now and think I started hating her. I'm on her team now.
VIDEO.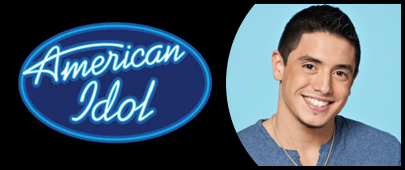 "End of the Road" (Boyz II Men)
-
6,5/10
- How many more weeks I'll have to see this disgusting thing? Cheesier and cursier than ever. His vocals are good but he annoys me and I must admit I liked the ending, but still. Is this song choice a suggestion of his future? Is this the end of the road for you Stefano? I hope so. At least you would have gone with a band, well, sort of.
VIDEO.
"I Cross My Heart" (George Strait)
-
6,5/10
- Another contestant that annoys me as hell. If Stefano is cursi, Scotty is creepy. Seriously, his performing skills scare the hell out of me! Ouch ... rough start. This is really sleepy, and bad. Another one who isn't gaining any fans but he's also losing some. His vocals sound really bad for me, he picks it up towards the end but ugh! Buy a new hand Scotty! That fake one is disgusting!
VIDEO.
Casey Abrams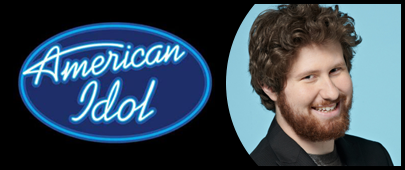 "Nature Boy" (Nat King Cole)
-
10/10
- Props for not taking Jimmy's advice, he's always wrong. I like the less beardy Casey. He's back with the wierd faces but this jazzy slow performance is amazing! Lots of new fans for you man! This is the best performance so far! His vocals are flawless and he brought the upright bass again! Really Motown vibe coming from this! Some scatting, sweet! I'd totally buy this kid's album! Amazing!
VIDEO.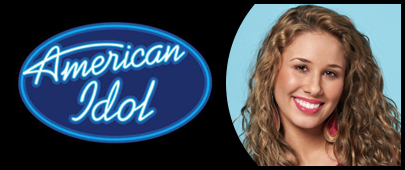 "Call Me" (Blondie)
-
9/10
- Haley says she's grown a lot in this competition and she has. Oh, I love this song but I'm not sure if she could do this. Haley looks stunning! That start wasn't good. Growly sexy vocals. I'm digging this, actually, I dig all that Haley does. This isn't as great as the last two weeks but it's really good still. Despite some flaws, she's been the most entertaining so far. She put a show, not like the others who bored us. Haley is in it to win it!
VIDEO.
"Bridge over Troubled Water" (Simon and Garfunkel)
- 9/10 - Jacob's first song sucked, this one isn't bad but it's not good for him. He starts very restrained and starts putting his diva attitude as it advances, still, this is not what I expected! This is better! His voice sounds really good and he's not overreacting as much as he had in previous performances. I really like that ending. My problem with him is that he's not unique, he has a great voice but many people have too.
VIDEO.
James Durbin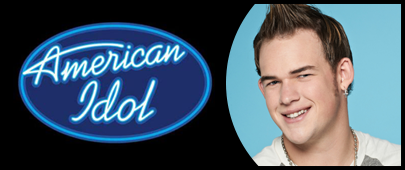 "Heavy Metal" (Sammy Hagar)
-
8/10
- I'm done with James now. His attitude is starting to bother me. This performance is a good one but Idol and metal aren't a good mix. I don't see James winning, nor in the top 2. I've not liked his two lastest performances, they are two fast and feature zero good vocals for him. Only some shouts and some crazy moves through the stage. Seriously, I'm done with him, he can go now.
VIDEO.
Ok, so this is all! My predictions: Bottom 3: Stefano, Jacob and Paul. Cut: Stefano finally!
This entry was posted on 5:24 PM, and is filed under
AI, Casey Abrams, Haley Reinhart, Idols, Jacob Lusk, James Durbin, Lauren Alania, Paul McDonald, Scott McCreery, Stefano Langone, TV
. Follow any responses to this post through
RSS
. You can
leave a response
, or trackback from your own site.