I'm currently looking for some new writers in order to expand the blog given that I can't post the amount of things I'd like to. So if you are interested in writing about anything related to music (news, TV shows, album reviews, introducing artists) just drop me an
email to musicisthedoor@gmail.com
and we can discuss some of your ideas.

UPDATE: Stefano Langone is cut!!! YES!!! Finally America! B3 were Jacob and possibly Haley, but I don't think she was, Ryan made it really confusing. I guess it was a B2 only.
Finally! The first guy was cut last week! Still, it wasn't the right guy. Paul McDonald was eliminated in a non surprising result show when he saw himself with Stefano Langone in the B2. Paul was definitely one of the most entertaining and unique contestants this season while Stefano was tad boring as always. Tonight, the remaining contestants perform Songs From the 21st Century! YES! They are going to tackle contemporary songs! A first on Idol history. What will happen tonight? Will the 7 contestants prove that they can sing current songs? ... This is American Idol!
Read my comments and watch the performances after the JUMP ...
"Swingin'" (John Anderson)
-
5/10
- Kids make fun of Scotty's microphone issues and wierd faces. So right. You suck at that. He says he picked a LeeAnn Rimes song, no you didn't Scotty! That song is 30 years old and was sang by a dude, way not to step out from your comfort zone. Oh, guess what? Scotty is more boring than ever! Boring and sleepy vocals from him. His faces are wierd as always. Hated this performance. What?! The judges are critiquing this? Wow! Impressive! They actually called this boring, well, it was.
VIDEO.
James Durbin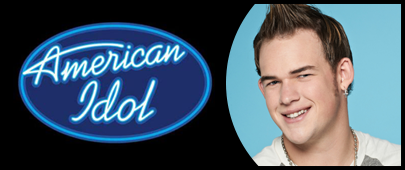 "Uprising" (Muse)
-
9/10
- Lol! Those tails! I love this song but James is bringing nothing new to it. He's just delivering perfect vocals and shouty ones! This is pretty similar to the original. I like the drums though, they add a nice touch. However, is more from the same and I'm getting bored with James, I want to see something different, maybe a ballad?
VIDEO.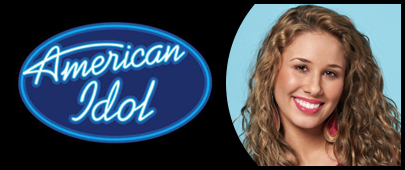 "Rolling in the Deep" (Adele)
-
10/10
- Haha! They are making fun of her growls and her arm raising! James is a douche. Steafano and Haley hate/love relationship. Lol! That was fun! OMG! Rolling in the Deep! This is amazing! Best I've seen from her? No, but probably the best of the night! She sounds contemporary and this seems exactly what she should do after Idol. Amazing vocals, she tackled an Adele song flawlessly! Haley could actually win this if she follows this route!
VIDEO.
"Dance with My Father" (Luther Vandross)
-
5/10
- Kids say he's a diva. Jacob says he isn't. Really Jacob? Haha! Jacob says the song means a lot to him cause he lost his father when he was 12. This will be really emotional. Oh, he tripped there. That's not good. Vocally? Decent job. Not the great singer we are accostumed to, I guess his emotions were getting in the way.
VIDEO.
Casey Abrams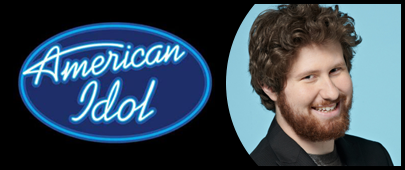 "Harder to Breathe" (Maroon 5)
-
9,5/10
- Haha! They said he's wierd! Casey says it himself! Oh Haley! "How many mouths have been on this thing?" This is probably the funniest intro! Casey + Maroon 5? That'll be interesting. Not my fave Maroon 5 song, he should have picked a slower one. Actually ... I'm liking this! It's the most entertaining tonight! Oh! Casey brought the wierd faces that got him cut back! Still, this is incrediblly fun, this seems like a real show! He kissed JLo! Haha! That was wierd!
VIDEO.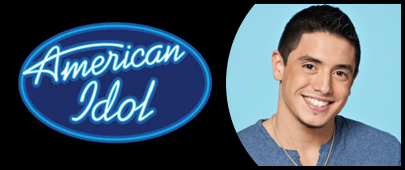 "Closer" (Ne-Yo)
-
4/10
- Stefano a big flirt? I can't believe that! What chick those he get? A fellow midget? Horrible, horrible song choice! Disco is back. Ugh, this is disgusting. Worst vocals of the night. And he's, dancing?? This is horrible. Get him out of my TV! America, never vote for this guy!!
VIDEO.
Lauren Alaina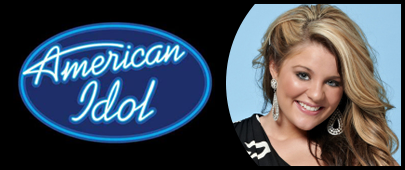 "Born to Fly" (Sara Evans)
-
7/10
- She talks, talks, talks. For some reason, I can believe that! Oh, this song is so boring, she should have picked Taylor Swift, I wonder why she picked this. Her vocals are good and she's bringing the fun side with her little jumps but somehow the whole performance was boring. I'm liking Lauren more and more but this performance didn't deserve the pimp spot.
VIDEO.
Ok, so this is all! My predictions: Bottom 3: Stefano, Jacob and a shock visit from Scotty. Cut: Stefano!
This entry was posted on 10:45 PM, and is filed under
AI, Casey Abrams, Haley Reinhart, Idols, Jacob Lusk, James Durbin, Lauren Alania, Scott McCreery, Stefano Langone, TV
. Follow any responses to this post through
RSS
. You can
leave a response
, or trackback from your own site.