I'm currently looking for some new writers in order to expand the blog given that I can't post the amount of things I'd like to. So if you are interested in writing about anything related to music (news, TV shows, album reviews, introducing artists) just drop me an
email to musicisthedoor@gmail.com
and we can discuss some of your ideas.

06 September, 2012 11:07 PM
I'M LOOKING FOR A DUTCH TRANSLATOR, IF INTERESTED, EMAIL ME
We witnessed a great start last week with Sandra van Nieuwland stealing the show with a haunting cover of Usher's "More", which also gave her a #1 spot at the iTunes store. Will someone make such a big impact on us tonight?. ...
This is The Voice!
Recap and videos after the JUMP ...


Velorisa Yorks - "Stuck" - 4/4 -
She was part of the musical "Vibes" prior to auditioning for the show. She somehow reminds me to Leona from last week's show, just cause there's a lot of swag in her performance. She's got a great voice and though it wasn't very distinctive, it'll be fun to watch her as the weeks go by. It was also quite admirable how she managed to remember all the lyrics of that song, it certainly looked difficult.
Team Trijntje - VIDEO
Johannes Rijpma - "All Summer Long" - 1/4 -
He's the front man of a country/rock band. I'm not sure what Nick & Simon heard in him cause I honestly didn't like that performance at all. He didn't sound good at all and his voice wasn't special enough. He also lacked confidence resulting in a sloppy performance. He's battle fodder.
Team Nick & Simon - VIDEO
Jean-Louis Finta - "Trouble" - 3/4 -
His kids look like the ultimate The Voice fans, so I bet they forced him to audition. And I'm glad they did. Jean-Louis's got a fantastic soulful voice and an even better tone. His rendition of this song wasn't original at all but somehow it still felt fresh and haunting.
Team Nick & Simon- VIDEO
Barbara Straathof - "Make You Feel My Love" - 4/4
There's certainly an Adele-ish quality about her so the fact that she picked a song Adele herself made famous didn't really help to place her ahead of the pack. She's just an Adele tribute singer to me now, despite she sang this beautifully. The next time she's on stage, I'd advice against any Adele song, or anything that resembles one.
Team Marco - VIDEO
Ron Link - "7 Nation Army" - 3/4 -
He was a contestant on the Dutch edition of Idol, in which he managed to get the 8th place during the second season. Since then he has appeared in several TV shows and musicals, including "Tarzan", in which he played the lead role. It's a very solid audition and despite some off moments, it was almost flawless. Considering his musical theater past, I expected him to be a lot more theatrical but he wasn't at all. I would like to see him on something more acoustic cause this song didn't let his voice shine but aside from that, it was a very good audition overall. Marco knew him, cause as soon as he turn he asks, "Ron?" and also did Nick & Simon, former Idol contestants themselves.
Team Trijntje - VIDEO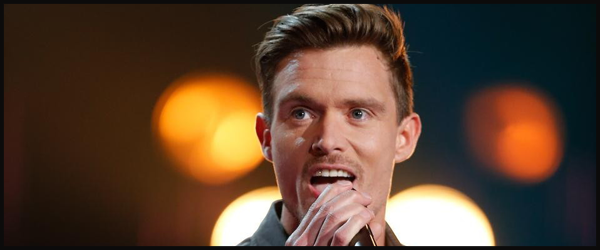 Eyelar Mirzazadeh - "No More Drama" - 2/4 -
I love this song so I may be a bit extra critical here. The start was a bit of a hot mess. She was grasping for air and it really affected her voice. It seemed this audition was to crash and burn but towards the middle, she really began stepping it up. Her tone began shining and she hit some beautiful notes. Her phrasing was also extremely interesting, I wonder if she sounds as good as she did in every song. If you can forget about the beginning, this was an amazing audition.
Team Roel - VIDEO
Nicola Ebbink - "Video Games" - 1/4 -
Never pick this song if you are a blond singer with a quirky enough voice cause comparisons to Lana will abound. That's exactly what happened with Nicola. She's got a gorgeous voice but her rendition was extremely similar to the original so I'm not sure how her originals will sound though I bet it'll be very similar to Lana. I love Lana, so I guess I'll love what she's gonna do next.
Team Nick & Simon - VIDEO
Ivar Oosterloo - "...Baby One More Time" - 4/4
- Marco went nuts about him from the moment he opened his mouth. The truth is that his audition wasn't that special. Yeah, it was a great audition but was it really something we've never seen before? Not at all, considering Matt Cardle covered this same song back in 2010 and it sounded exactly like Ivar's. So now that we've stated that this is a cover of a cover, I admit that he's got a fantastic tone and I really look forward to his next performances cause I bet we'll be seeing a lot more of him.
Team Marco - VIDEO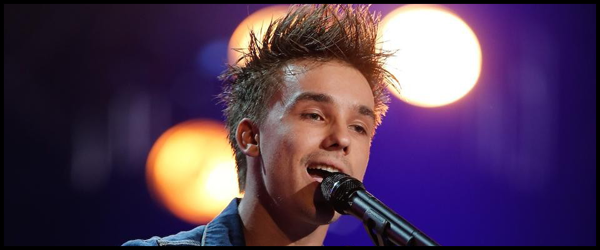 This entry was posted on 11:07 PM, and is filed under
Barbara Straathof, Eyelar Mirzazadeh, Ivar Oosterloo, Jean-Louis Finta, Johannes Rijpma, Nicola Ebbink, Ron Link, TV, TVO Series, TVOH, Velorisa Yorks
. Follow any responses to this post through
RSS
. You can
leave a response
, or trackback from your own site.