I'm currently looking for some new writers in order to expand the blog given that I can't post the amount of things I'd like to. So if you are interested in writing about anything related to music (news, TV shows, album reviews, introducing artists) just drop me an
email to musicisthedoor@gmail.com
and we can discuss some of your ideas.

22 November, 2011 10:52 AM

Alexa Bagosi was sent home last week after finding herself in the B2 with Lil C. This week, the remaining 7 contestants will take on Party tunes! In addition to that, we finally have a translator for the judges comments, Szilvia, so let's thank her for her great job ... It's time to face the music!

Recap and videos after the JUMP ...
If I had you (Adam Lambert)
-
6/10
- Tibor usually sings ballads for us or something really slow, this is a totally new side of him. The begining sounded a little bit strange but as the song advances, he gets much better. Anyway, I do think he's better with what he's used to do but at least he gave us party.
Ildiko
: Tibo, you got the party moving! I am really pleased. You should keep smiling cause you did a good job. Your performances are better when the lyrics are the important part, but you convinced me tongiht!
Peter
: You worked hard and pushed it well. Miki teached you how to do it right. I agree with Ildiko, you are better with other type of songs, but you did it well.
Fero
: I am your fan, I like what you do. You are one of the biggest promises of this year.
Miki
: What the other judges mean, is that you made a great party, you did a great job and we are glad to have you here. Just keep going!
Rocktenors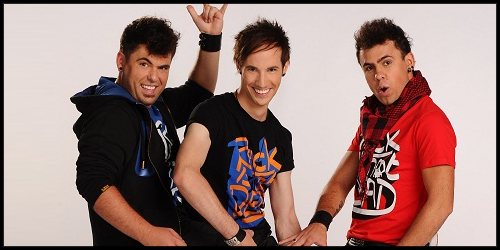 Into the night (Santana & Nickelball) - 5.5/10
- Nothing new, again. Have I ever told you I don't like this group? I don't know why some people like them. They've been saved three times but if they release an album after this, no one will save them ... They are singing a pop rock song this week, it seems they are not very familiar with this kind of music, but it's kinda ok when they all sing together.
Fero
: I had a great time, I had fun. The X Faktor raised you absolutely, congratulations.
Ildiko
: I missed the party but that was okay. Don´t forget about the clearness of your voices.
Miki
: Every week you bring a really high standard and you show what you're made of. That song didn't fit you really, the question is, how long is this enough for the competition? But it ain't a question tonight: you are good for now!
Peter
: That's true, you are getting better, you work hard and you can be a match for all the other contestants. We aim for the final!
Lil C.
Closer (Ne-Yo) - 4/10
- He's not having the best start tonight, but he started improving slowly. Once more, he doesn't have the strengh needed to be on that stage. It sounds very plain, with no rythm at times, even when the song perfectly fits him. Watching last week results, I'm sure here we have one of the B2. Just wait and see ...
Fero
: You are made for performing. I like what you do. Your party was a bit sad, but I still liked it.
Miki
: It did not throw me into a fever, but you did it well.
Peter
: I was expecting more. I love what you do, but you were like a soccer star, who is playing well but isn't scoring. I want you to score all the time.
Ildiko
: You were better at rehearsal and I expected more from you. That's a weird song and a strange genre and you took the risk tonight, congratulations.
Vera Kováts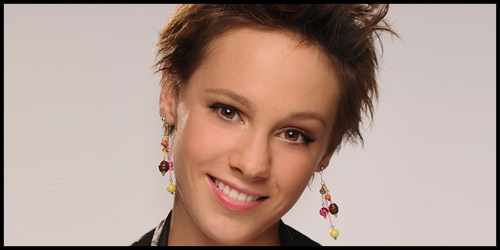 Vuk/Party in the USA (Kati Wolf/Miley Cyrus) - 6.5/10
- The smily girl is back! The intro is apparently from a popular Hungarian song (Vuk) and it makes the jury laugh. The other song, "Party in the USA", is not my favorite but it's kinda perfect for her. Although in some parts she sounds a little bit out of breath, the dancers and the colours helped a lot!
Ildiko
: That was ok but we have seen you way better than this and that´s how I want to see you. Maybe you are really a bit strained.
Peter
: Hey, we have to say also good things, the refrain was good! Seriously, Fero, you should take her to a fitness center, she needs more energy and power!
Miki
: You are sweet when you are on stage, no matter what you do... You are the youngest contestant here, and you look really tired, it seems, you have low energy level now. I´m a little afraid for you.
Fero
: You made the party start, the other judges are just jelaous. Just wait a few years and you'll have the power, plus we'll go to a fitness center. You are brilliant, loveable.
Tamás Tarány
Maniac (Flashdance) - 8/10
- And once more, Tamás is doing a great job! I like a lot his raspy voice and it makes this song so wonderful. This song was perfect for him. He had some problems at the chorus but weighted against the rest of the song, it just doesn't matter.
Peter
: I liked it, I don't know where the dancing came from but it was very good. I adore you more and more, and in my opinion the future belongs to the multicultural: crossing Fred Astaire with Godzilla will be the ultimate thing!! I liked it, it was fun.
Ildiko
: Incredible song for you, I just adore that song and I heard you sing it at the rehersal and I knew that it'll be glorious. That gag with the moves fits you superb, you just have to believe that you can make it! I wanna see it in your eyes!
Peter
: Yeah, make your eyes dance!! Haha.
Fero
: At the beginning it was said that there will be a big dance coreography on it. That failed, I almost expected to see you to make a backflip like Lil C, but you made a minimal dancing.
Miki
: He makes a backflip with his voice!
Fero
: Yeah, but he could go also to the fitness center to be fitter. Anyway, your production is good and you are lovable.
Miki
: I´m proud of you, we made a good choice with that song, you made that well.
Enikő Muri
The Edge of Glory (Lady Gaga) - 5.5/10
- Last week wasn't her best one. This one, however, she getting us in the party mood! This isn't Lady Gaga's easiest song. She's being helped a lot by the echoes of the choir at the chorus and I dunno why she touches so much her hair. She's having some problems with the voice at the bridge too. It was just ok.
Ildiko
: That´s what I was expecting from you. I don´t like your dress but that is not your fault. It could be more sexy.
Peter
: If I said correct to you last week, I must say "hypercorrect" now . We can also say: it was a great party!
Miki
; I liked everything, your voice, moves, dress!
Fero
: It was really good.
Gergő Baricz
Are you gonna be my girl (Jet) - 9.5/10
- WOW.. it's all that comes suddenly to my mind.. He's really doing it great tonight! Yeah, it seems he has some problems with the higher tunes, but he has totally the attitude, he has de mood, he has the dance, he has everything tonight! My favourite tonight without any doubt!
Fero
: What you just made there: brilliant, that´s rock and roll!
Miki
: That was fantastic! I agree, that´s rock and roll! You went crazy up there on stage, like somebody should, and I was even confortable with your voice slipping a bit at high notes.
Peter
: You are fearless to perform that song in a live show. Don´t care now about the slipping voice, this song is made to shout it with power. I liked it.
Ildiko
: It comes to my mind about you, that Hendricks, Jim Morrison, Joplin, James Dean all didn´t have such special things, but a whole world went crazy for them...
Miki
: Hey, don´t insult everybody in every show, not the dead people!
Ildiko
: I want to compare him to the greatest, they were all divisive pesonality, I just hope you will be that great.
Results
Lil C vs. Tibor Kocsis
Lil C is looking really nervous on stage once more. He can't stay one more week, he needs to go now. He seems very insecure for the most part of the song, but it seems Ildiko is starting to cry again. This is Tibor's first B2 visit and while the song totally fits him, it seems he's going faster than the music at times, though he's improving on the second part. Much better than Lil C, so I'll give my vote to Tibor.
Judges' votes for elimination:
Ildiko: Tibor Kocsis
Miki: Lil C
Peter: Tibor Kocsis
Fero: Lil C
2-2 Deadlock.
Ildiko: I didn´t see that coming. Lil C is absolutely made for the stage, he improved so much here and I got to like you very much. Tibor is strictly a good man, you can't dislike him and he showed us a bunch of things in the show. Lil C is a better performer, Tibó is a better singer. So I'm sending Tibor home.
Miki: Lil C put his heart into this second song. It is very hard to compare you both. Tibor had more catchy moments, I beleieve in you, so I´m sorry, Lil C, but I'm sending you home.
Peter: I come from the showbiz, so I can just say, who makes a better show. And that´s Lil C , so Tibi I'm sending you home.
Fero: Terrific situation for me, I have to make a choice. Lil C did magic now, you have something special in you, that makes people listen. You convinced me. Tibor you´re the best singer here and I really loved your performance. I can´t choose one. So I say Lil C has to go home.

So that's a Deadlock people! We go back to the original results and the eliminated contestant is Lil C! Finally!
This entry was posted on 10:52 AM, and is filed under
Enikő Muri, Gergő Baricz, Lil C, Rocktenors, Tamás Tarany, Tibor Kocsis, TV, Vera Kováts, X Factor Hungary, XF Series
. Follow any responses to this post through
RSS
. You can
leave a response
, or trackback from your own site.