I'm currently looking for some new writers in order to expand the blog given that I can't post the amount of things I'd like to. So if you are interested in writing about anything related to music (news, TV shows, album reviews, introducing artists) just drop me an
email to musicisthedoor@gmail.com
and we can discuss some of your ideas.

03 November, 2011 9:34 AM
Published by ePastorJames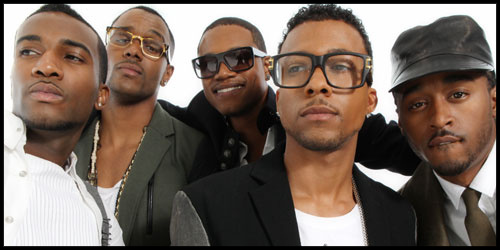 Believe it or not, I loved it! I thought it was a much smarter song choice than last week, for one. His vocals felt more at ease here. The singing was much stronger and more convincing. The breakdown/rap segment was fantastic, and the true highlight. Flames were a nice touch. All-in-all, I found the performance to be an authentic representation of him as a potential recording artist, and his refreshing sound/flavor shined through with this material. Really well done. My fave of the night.
Zzzzzzzzz. Horrid song choice. Just awful. But it could've been saved had the performance been at all up to par. Tragically, it was not. Although LeRoy's got the best pure voice in the competition, he rushed the music throughout the song. And when you take an already bland, dire song and attempt to speed through it, neglecting the melody, it botches the entire execution. Kudos to the pianist for keeping up! Really poor performance.
...Meh. Well, this was far less precocious and obnoxious than last week or her gag-tastic audition butchery of "Mercy". That being said, it was still just unspectacular in every sense of the word. Most interesting though is how Simon gave her what he personally considers his "least favorite song of all time". On top of that, he chose to have her sing the Gamu Nhengu rendition. (Gamu is infamous in the UK; sang this at her audition.) So, yeah, no.
So boring. Good, but a complete snoozer. Is this Zombie theme night? The delivery was tepid, and his phrasing lacked much depth. Granted, with material like this middle school poetry drivel, it's hard to be too inspired. (Such an overrated song...and performance!) Nothing special whatsoever here, and for fuck's sake, give this guy something midtempo at least! This was essentially an encore of last week's performance. Blah.
At least this ballad had a little more pep in it. Arguably the best of the night, from a technical standpoint. She's got an amazing vocal instrument, for sure. That being said, it was so dreary. She proved at JH she has life in her, and let's stop squelching it already, Simon. (He sucks.) She did an okay job--not that interesting, per se. Sounded exactly as you'd expect a diva to sing it. Also, Slimon lied: "Desperado" was sung by Camile Velasco (if you call that singing) and Journey South (insomnia curers) previously.
This was actually a step-up from last week, and I really enjoyed it! He's very talented within his own niche of "speed rapping", and has a penchant for feel-good hip-hop music. Unlike last week, the mash-up provided for a bit of originality. Not breaking the mold here, but a nice twist nonetheless. Most importantly though, people need to get out their ass regarding this being a "singing competition". It is not. It is an attempted search to locate recording artists to make Simon's wallet fatter. And rappers are recording artists, too. You...Rappists. Rapists?....
Now, anyone who knows me knows I flove Drew. That being said, this was a bit of a hot mess performance. I really liked the slow beginning, because she has an incredible and distinct enough tone which shines through on the right melody. But then the bridge kicked in and it was a rollercoaster from there on out. Pitchy all over the place and not at all properly suited to her vocal abilities. I'd love something upbeat, but choose wisely, or it could go awry. Nevertheless, looking forward to her next outing.
I love this guy. I can't help it. He's like The Rubberman! It's awesome. He's also a pretty good singer, but his vocals can be compromised by excessive dancing. I'd love to see a more controlled, restrained performance, though not a dreary ballad like the first half of the night hailed upon us. Marcus is a class entertainer though, and put on a good show. I actually was hoping the entire song would be "Nothin' on You", as he sounded great on that. Alas, it was still working.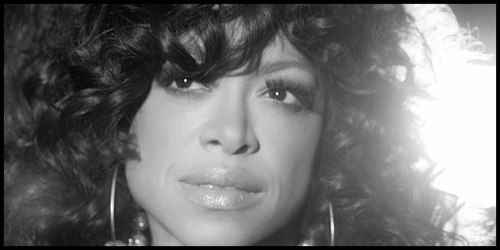 Uh-oh! This was a moment for Our Goddess Crystal Bowersox on American Idol 9. That was a less-is-more performance, and a magical moment to conclude a hot tranny mess of a season. This performance from Stacy, however, abandoned subtlety in favor of churchy gospel bombast. Thing is, there have been pleasant gospel-type performances before on these singing competitions. But her voice is so harsh and shrill, it's rather unsettling to bear witness to. Not a fan of this week whatsoever.
Chris René
Astro
Marcus Canty
Melanie Amaro
The Stereo Hogzz
InTENsity
Drew
Josh Krajcik
Stacy Francis
Rachel Crow
LeRoy Bell
Lakoda Rayne
There are loads of possibilities, but these two just seem to make the most sense. Of course, prognostication is hardly an exact science. But based on Simon's criticisms of the girls' dresses (as opposed to focusing on their dreary-ass performance) or his condemnation of LeRoy's mentor, Nicole, it's practically written in the cue cards already. It isn't just due to the fact they were two of my least fave performances of the night. LeRoy could get a sympathy vote or Lakoda Rayne could have country pride guide them to safety. On the other hand, plain and simple, they were both boring and don't inspire one to make the effort to vote.
If I had to choose between the two, I'd prefer to save LeRoy. But my guess is he's toast. Still, a minor number of others could appear here, but you can almost guarantee they won't be eliminated this early. REMEMBER: The Bottom 2 each sing a song on the results show, because the premise is that the judges factor that into their decision. (Truth is: It hardly ever makes a difference.) But I wouldn't rule out the possibility of Chris, unfortunately, nor The Stereo Hogzz. Astro will eventually land here, too, and probably be saved against most others, depending on the acts in question.
I'd love to scrap Rachel ASAP, but unfortunately, I must suffer for weeks to come....
This entry was posted on 9:34 AM, and is filed under
Astro, Chris Rene, Drew, InTENsity, Josh Krajcik, Lakoda Rayne, LeRoy Bell, Marcus Canty, Melanie Amaro, Rachel Crow, Stacy Francis, Stereo Hogzz, TV, X Factor US, XF Series
. Follow any responses to this post through
RSS
. You can
leave a response
, or trackback from your own site.