I'm currently looking for some new writers in order to expand the blog given that I can't post the amount of things I'd like to. So if you are interested in writing about anything related to music (news, TV shows, album reviews, introducing artists) just drop me an
email to musicisthedoor@gmail.com
and we can discuss some of your ideas.

21 November, 2011 6:53 PM
Published by ePastorJames

Well, it was MOVIE NIGHT here on Week 3 of the American version of Simon's televised paycheck. The song selections were basically "any song I want my act to sing on whatever soundtrack I could find". Very few actually chose songs that were integral to the plot of the films themselves...except for the best mentor/judge, L.A. Reid. One was an Oscar winner; another was a Grammy winner; and the other was a nominee. Very few others had anything to do with their respective cinematic attachments. In some instances, rather awful flicks were chosen to represent on their behalf. Major facepalms. Worse yet, the average grades of performances tonight have become the equivalent of a box office flop.

Recap and videos after the JUMP....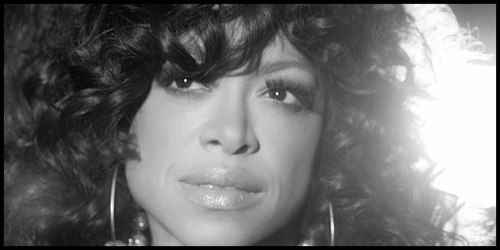 "Queen of the Night"
(Whitney Houston)
From the movie The Bodyguard
I've seen better performances during American Idol semifinals. This dire hooker routine sounded like death from note one. Worthless.
F
3/10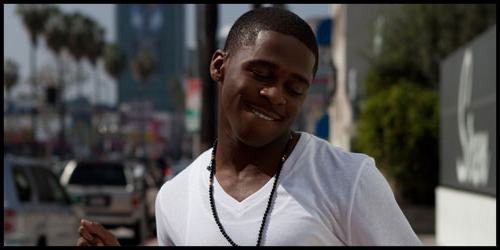 "I'm Going Down
"
(Rose Royce/Mary J. Blige)
From the movie
Car Wash
Fantastic. He dominated this song and delivered a commendable performance. Bonus points for the jacket mishap! (While attempting to remove his blazer with swift precision, it took 10+ seconds to wriggle free. Hilarious.) It seems he's put himself on a good course for the competition. Good for him.
A-
9/10
"Fix You"
(Coldplay)
From the movie
You, Me, and Dupree
Awful on so many levels. I've defended people like Janet Devlin, Diana Vickers, Aiden Grimshaw, etc., for having a great tone to their voice. Even when it's not perfectly on the mark, certain songs let them shine. In fact, this one was Janet's best. And yet, thus far, it is Drew's biggest clunker yet. Completely off-key and strained; utterly painful to listen to and watch. Hilarious moment, however, when Paula insulted her trash bag attempt at fashion and Simon claimed Drew designed it herself! Lady CaCa?
F
2/10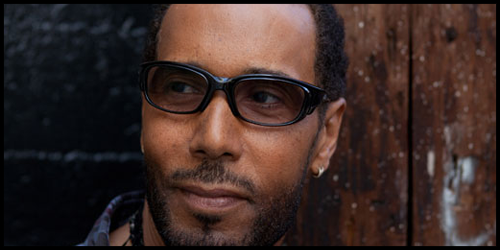 "I Still Haven't Found What I'm Looking For"
(U2)
From the movie
Runaway Bride
Easily an improvement over the previous week, it nonetheless had major flaws. What was interesting was the musical arrangement on its own merits. What flopped was the way in which it drowned out LeRoy's vocals, as the backup singers proceeded to attack the verses even further.
C
6.5/10
"Somebody Like You"
(Fleetwood Mac)
From the movie
How to Lose a Guy in 10 Days
Okay, so...they were solid. Yes. Do I care? No. These cray-cray-eyed farmbots still don't feel like a cohesive group. They look like four galpals that secretly wanna scratch each others crazy eyes out, fuck one another's boyfriends, and steal the prom queen crown for themselves. Or, in other words, they can't wait for this competition to be complete so that they can all attempt to go solo and sing at Disney resort hotels.
C
6.5/10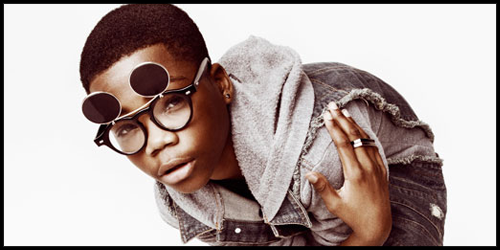 "Lose Yourself
"
(Eminem)
From the film
8 Mile
This Oscar-winning song's original version is the best song of the night by far. Revising the lyrics here were risky, particularly because the original carries such weight. Yet the way in which he personalized the song really sold it. Some verses were still a tad lightweight and lack wit and maturity. But he's still skilled at his niche, and his talent shone through with this performance. It was excellent from beginning to end, and the overall impact really establishes him as the one to watch this season. He has actually grown, whereas originally, I assumed he would stagnate with repetitions of Week 1.
A-
9/10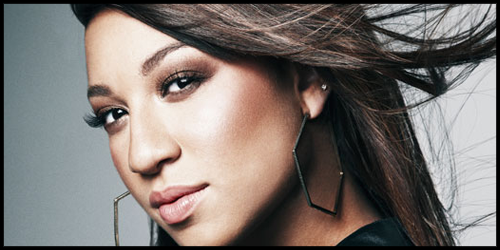 "Man in the Mirror"
(Michael Jackson)
From the documentary This Is It
The vocal on this song was very good. The overall effect it had, however, was limp. The background screen with inspirational messages was rather distracting, in a good way, though. Illiteracy! Famine! Mad Cow Disease! Jessie J's New Album! Yes, these tragedies and more can be overcome by voting for Melanie....
B-
7.5/10
THE STEREO HOGZZ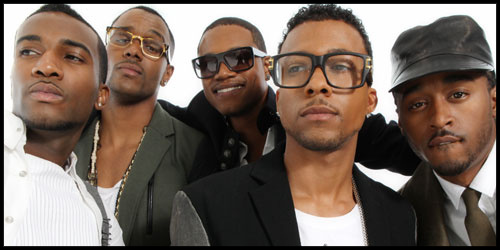 "Ain't No Other Man"
(Christina Aguilera)
From the film
Get Smart
This song choice was just bizarre. It basically screamed "Place me on a cruise ship now!" Very noisy and ridiculous, but in a strange way, at least somewhat amusing to watch. The vocals from the one guy who sings were scratchy, however, and are getting more strained with each performance. Not a good sign in the slightest.
D
5/10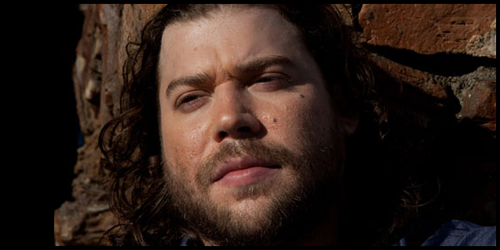 "With a Little Help from My Friends"
(The Beatles/Joe Cocker)
From the film
Across the Universe
When Josh sings, I can definitely hear a recording voice. When I watch Josh sing, I am reminded to wear my rape whistle. Carry your mace, ladies, because Josh is raping your vision at a living room near you! As rich as his vocal can be at times, his "intensity" is off-putting. And it's these fraubait antics that will net him the inevitable win.
C+
7/10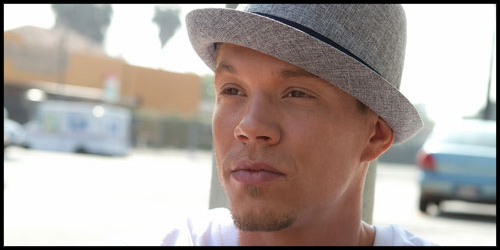 "Gangsta's Paradise"
(Coolio feat. L.V.)
/"Pastime Paradise"
(Stevie Wonder)
From the film
Dangerous Minds
Once again, Chris's artistic identity is what sets him apart from the rest, save for Astro. L.A. truly shined the most as a mentor this week, as his song choices brought out the best in all three of his Boys, and managed to highlight the best of their musical aspects. Chris's songs choices thus far have provided us with a colorful pallet of sides to him as an artist and potentially what variety he could record on his album. Some strained vocal moments at the end were salvaged by his outstanding rapping. The delivery there was rich and lively. Great job yet again!
A-
9/10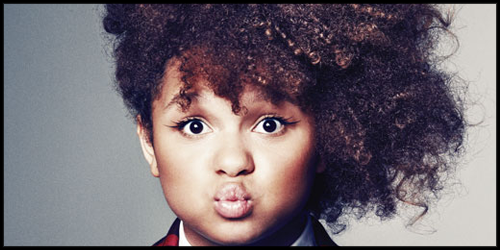 "I'd Rather Go Blind"
(Etta James)
From the film
Cadillac Records
And I'd rather go deaf. Goodbye.
D-
6/10
________________________________________________________
Marcus Canty
Chris René
Astro
Melanie Amaro
Josh Krajcik
Lakoda Rayne
LeRoy Bell
The Stereo Hogzz
Rachel Crow
Stacy Francis
Drew
NOTE: Keep in mind, I base my rankings and grades purely off of various points of success within the performance, all correlating with how much I enjoy them individually. They are not ranked on technical vocals, nor on how good the contestants are regardless of their performances.
Results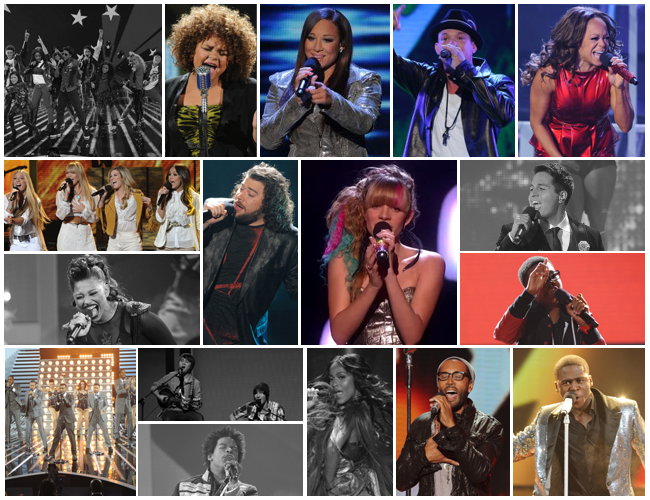 The Stereo Hogzz vs. Lakoda Rayne
Lakoda Rayne
- "No Air" (Jordin Sparks & Chris Brown) = D+; 5.5/10
[VIDEO]
The Stereo Hogzz
- "You Are Not Alone" (Michael Jackson) = F; 1.5/10
[VIDEO]
Judges' votes for elimination:
L.A.: The Stereo Hogzz
Nicole: The Stereo Hogzz
Paula: Lakoda Rayne
Simon: The Stereo Hogzz
3-1 Majority.


The sing-off was akin to being at a train station and listening to nine separate trains all screeching to a halt simultaneously. I refuse to even go into any further depth, as there is nothing meritorious to state.
The best moment of the series so far, however, took place during the final showdown deliberations. After L.A. and Nicole (supporting women's rights or some bullshit) sent home The Stereo Hogzz, Paula has a meltdown and refuses to vote. Then Steve, the milquehost, presses her for a vote because he needs a majority. Ha! After Paula insists on abstaining, Steve asks Simon for his majority vote, until he gets the word in his earpiece that there technically already is a majority with Paula not voting. So Simon whispers to Paula and then she decides she wants to save The Stereo Hogzz. Instead of sending it to deadlock though, Simon sends radio pigzz home.
Although I loved their Week 1 performance, they are clearly one mediocre singer and four backup dancers.
After the show, they were sent over to the Kardashians, who are in the process of making new sex tapezz.
This entry was posted on 6:53 PM, and is filed under
Astro, Chris Rene, Drew, Josh Krajcik, Lakoda Rayne, LeRoy Bell, Marcus Canty, Melanie Amaro, Rachel Crow, Stacy Francis, Stereo Hogzz, TV, X Factor US, XF Series
. Follow any responses to this post through
RSS
. You can
leave a response
, or trackback from your own site.