I'm currently looking for some new writers in order to expand the blog given that I can't post the amount of things I'd like to. So if you are interested in writing about anything related to music (news, TV shows, album reviews, introducing artists) just drop me an
email to musicisthedoor@gmail.com
and we can discuss some of your ideas.

11 November, 2011 2:33 PM



I'M LOOKING FOR A GERMAN TRANSLATOR, IF INTRESETED, EMAIL ME


Monique finally stood away from the B2 last week, with Kassim Auale and Volker Schlag, ending in it. It was Volker's time to say goodbye after his german songs failed to impress. The final 8 will sing Party songs tonight in a bid to impress you! Who's a hit? Who's a miss? ... It's time to face the music!
Recap and videos after the JUMP ...
Nica and Joe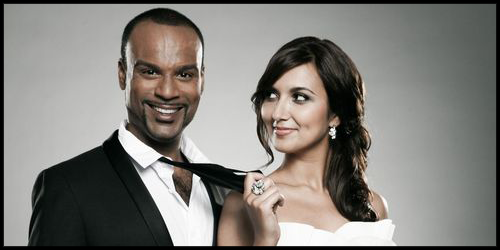 "When Love Takes Over" (David Guetta feat. Kelly Rowland)
-
7/10
- I'm done with them by now, well, with Joe actually. Can we ditch him and keep Nica in the Over's category? This was leaps and bounds ahead of their boring Whitney Houston cover but Joe's voice isn't making it differnet by now, it's making it boring and I don't know how that will sound in a record. Nica is outstanding though and she deserves the votes, so I hope they are not sent home. -
VIDEO
Raffaela Wais
"One Love" (David Guetta feat. Estelle)
-
8,5/10
- Raffaela has grown to be my favourite after last week, she's got the most interesting voice and I can see her in the charts, something I can't say about the other contestants. She's fresh and contemporary and all her performances are equally exciting. Yeah, her vocals aren't perfect but with some improvements, she can be a star! -
VIDEO
Kassim Auale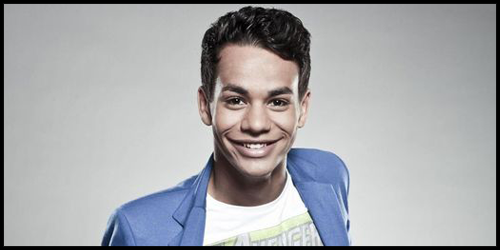 "Moves Like Jagger" (Maroon 5 feat. Christina Aguilera)
-
2/10
- He's trying to emulate Das Bo's style, and it's not working for Kassim, nor is this song. The arrengement is atrocious and the fact that he's trying to sound like an urban act is even worse. He forces his voice all the time and it's not something natural nor how his voice sounds. He's a failed singer for sure and needs to go home asap. -
VIDEO
Rufus Martin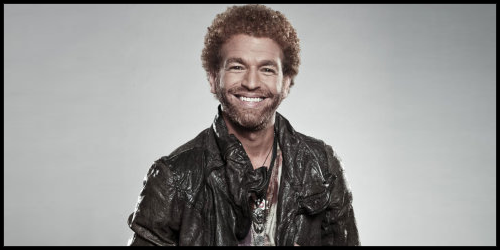 "Closer" (Ne-Yo)
-
7,5/10
- Finally Brönner gave Rufus a contemporary song! I love the timeless quality of his voice, this guy can be a hit now or in the next ten years. The soulish tone he has works perfectly with this song and he was finally not boring for once. Plus he's added some coreography! I see his falsetto hasn't improved a bit and that needs to be better fast. -
VIDEO
BenMan
"Stand by Me" (Ben E. King)
-
5/10
- How is this song supposed to be a Party tune? It's not even dance! If Sarah's goal is to make BenMan the most cheesy corny duo ever, she's accomplishing it. Her choices suck and she should be doing a much better effort with them. This performance was more suitable of a Big Band theme than the Party theme, that wasn't even fun. -
VIDEO
Monique Simon
"The Edge of Glory" (Lady Gaga)
-
3,5/10
- She escaped the B2 last week despite having a horrible performance, which was without doubt one of the worst of the night. I doubt she'll escape it again tonight. This song never works in this competitions and if the singer isn't good, it's even worse. That's the case with Monique, who hasn't improved since the start and is becoming more and more pitchy as the weeks go by. I kinda feel sorry for her, she's becoming Germany's own Katie Waissel. -
VIDEO
David Pfeffer
"What Is Love" (Haddaway)
-
8/10
- David positioned himself as my other favourite after the ones who originally impressed me failed to deliver. Once again, he slowed the song a little and it totally worked. He's got this great tone and while it's not the most unique thing ever, I can see David seeling a lot of records with a sound like this, and as it happens with Raffaela, I can totally see him having a successful carrer after this. -
VIDEO
Martin Madeja
"Titanium" (David Guetta feat. Sia)
-
7/10
- Seriously, Martin drives me crazy. He's very inconsistent, he's been really good and really bad, and that's Das Bo's fault, cause he's a sucky mentor. This is arguably the best song choice of the night, indeed the most contemporary of the night. This song is a great tune by itself and Martin added some great vocals to it. -
VIDEO
Raffaela Wais
David Pfeffer
Rufus Martin
Martin Madeja
Nica & Joe
BenMan
Monique Simon
Kassim Auale
This was a good night overall, with Raffaela and David being my clear favourites now and my ideal finalists. Rufus and Martin also stepped it up from the previous week were both felt very boring. The rest was no impressive.
Results
In another B2 non-shocker, Monique Simon and Kassim Auale found themselves as the acts with the least amount of votes, being this Kassim's second time and Monique's third.
Monique
is up first with "Girls Just Wanna Have Fun" and her performance is recorded once more. What's wrong with her? If someone knows, please tell me cause this feels unfair for the other contestants...
Kassim
sings "Chicago" by Clueso and it's obvious that Monique's recorded performance is much superior, so the judges opt to eliminate
Kassim
, who was clearly the worst contestant left.
This entry was posted on 2:33 PM, and is filed under
BenMan, David Pfeffer, Kassim Auale, Martin Madeja, Monique Simon, Nica and Joe, Raffaela Wais, Rufus Martin, TV, X Factor Germany, XF Series
. Follow any responses to this post through
RSS
. You can
leave a response
, or trackback from your own site.