I'm currently looking for some new writers in order to expand the blog given that I can't post the amount of things I'd like to. So if you are interested in writing about anything related to music (news, TV shows, album reviews, introducing artists) just drop me an
email to musicisthedoor@gmail.com
and we can discuss some of your ideas.

04 November, 2011 3:59 PM



I'M LOOKING FOR A GERMAN TRANSLATOR, IF INTRESETED, EMAIL ME


Monique Simon managed to avoid elimination once more, sending Gladys Mwachiti home. She was a good singer but her lack of expression did her in. Only 9 remain and it's time to take on the 80s! Who's a hit? Who's a miss? ... It's time to face the music!
Recap and videos after the JUMP ...
Monique Simon
"Time After Time" (Cyndi Lauper)
-
3,5/10
- Or Monique is in love with her mentor, or it's the other way round, well, that's what the screen makes me think at least. I wonder how is she expecting to stay away from the B2 with a performance like this. Very forgettable and extremely pitchy, even Monique is asleep while performing this. What a way to connect with the audience Monique! Open your eyes next time ... -
VIDEO
Rufus Martin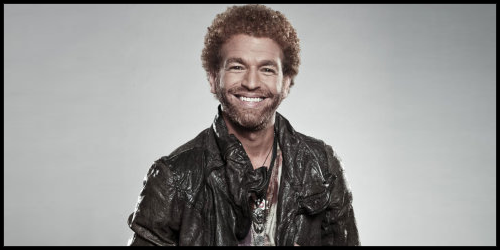 "Kiss" (Prince)
-
6/10
- Well, at least this is better than last week. He's still doing songs in his confort zone but this is at least less boring than Lenny Kravitz. That said, his vocals aren't matching up the song. He's very flat and he's got a horrible falsetto. Well, that was super boring. -
VIDEO
Kassim Auale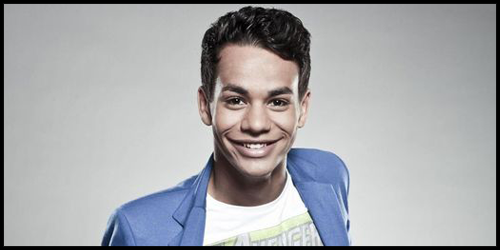 "Sweet Dreams (Are Made of This)" (Eurythmics)
-
7/10
- Major improvement for Kassim! That said, he's really inconsistent, or your either really bad or really good, stick to one of them man! He made "Sweet Dreams" sound quite disco and I actually enjoyed that a lot! Good job Kassim, I'm seeing why you made it till this stage for the first time. -
VIDEO
BenMan
"Uptown Girl" (Billy Joel)
-
5/10
- Ugh, Sarah is making me hate this duo. They were my favourite the first time I saw them but they just get cornier and cornier as the weeks go by. I blame that to this horrible mentoring by Connor. Is it that hard to pick a current song or at least let them pick their own songs if you can't think of something good. They are good singers but this is outdated and yeah, boring. -
VIDEO
Martin Madeja
"Reality" (Richard Sanderson)
-
4/10
- Martin is a very weird case. He's got a nice voice sometimes but most of the time, he's cheesy and pitchy. I really liked him last week but this is as corny as BenMan minus the good singing. This is the worst I've seen him, plus that was so boring! I felt like in a singing competition in the 80s. -
VIDEO
Volker Schlag
"Sexy" (Marius Müller-Westernhagen)
-
3/10
- Yeah, he definitely can't sing in English, that making him the worst finalist left. This performance is horrid. He looks really creepy, so creepy it reminded me of Wagner (XF UK). Please, erase that image from my mind. He needs to go ... -
VIDEO
Nica and Joe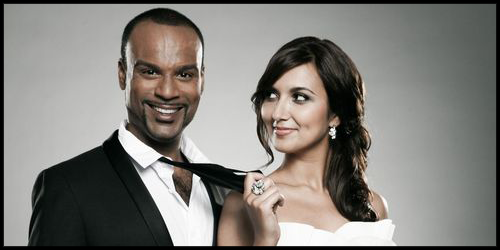 "One Moment in Time" (Whitney Houston)
-
6,5/10
- I really like them but I'm not sure it quite worked tonight. Joe's voice sounded more operatic than ever, it actually sounded like he was singing an opera. The song was quite emotional for them but it didn't translate to me. It all was a little too old fashioned for me, there was nothing current there. -
VIDEO
David Pfeffer
"Every Breath You Take" (The Police)
-
8/10
- Finally! Someone who made an 80s dreadful song sound contemporary! David has been winning over me since his last performance and this is another showstopper from him. He can't help this song sound a tad old but he delivered vocally and I actually liked how he slowed it up at parts. This is probably the best I've seen tonight. -
VIDEO
Raffaela Wais
"On the Radio" (Donna Summer)
-
8,5/10
- Glad they saved the best for last! David was great but Raffaela is even better! I hate Donna Summer songs, they drive me insane but she actually did a fantastic job in making it listenable and her voice was quite great throughout that performance. She finally won me I think! -
VIDEO
Raffaela Wais
David Pfeffer
Kassim Auale
Nica & Joe
Rufus Martin
BenMan
Martin Madeja
Monique Simon
Volker Schlag
In all seriousness, this has been the worst night I've seen this season. It was extremely boring and old fashioned and I blame the horrid 80s theme. I only liked Raffaela and David, that said, those performances weren't even near my standars. The rest was just mediocrity.
Results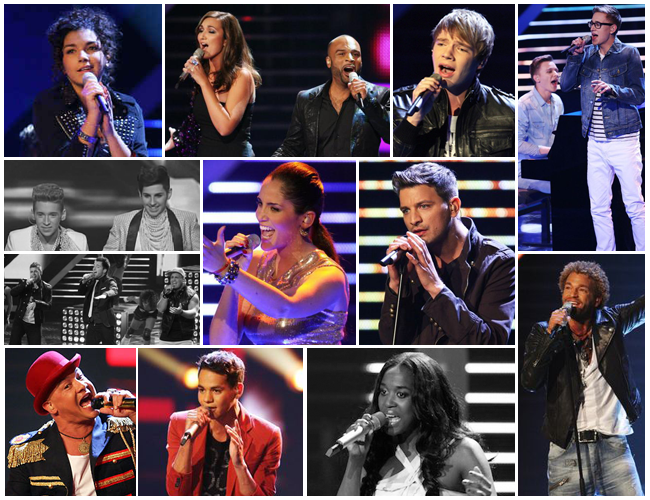 Our B2 is made up of Volker Schlag, who had the worst performance of the night, and Kassim Auale, whose performance was interesting but probably confussed the viewers. I was really surprised Monique didn't end up in the bottom once more after that mess.
Kassim
is up first and he sings "Hey There Delilah" and it's actually quite good, plus we all know they'll keep him over
Volker
who sings "Ohne dich" by Selig, yet another boring German song. It all depends of Sarah Connor once more and
Volker
is toast!
This entry was posted on 3:59 PM, and is filed under
BenMan, David Pfeffer, Kassim Auale, Martin Madeja, Monique Simon, Nica and Joe, Raffaela Wais, Rufus Martin, TV, Volker Schlag, X Factor Germany, XF Series
. Follow any responses to this post through
RSS
. You can
leave a response
, or trackback from your own site.