I'm currently looking for some new writers in order to expand the blog given that I can't post the amount of things I'd like to. So if you are interested in writing about anything related to music (news, TV shows, album reviews, introducing artists) just drop me an
email to musicisthedoor@gmail.com
and we can discuss some of your ideas.

08 November, 2011 5:47 PM



I'M LOOKING FOR A HUNGARIAN TRANSLATOR, IF INTRESETED, EMAIL ME


Starting this week, my spanish pal, Tomas, will be recapping the Hungrarian XF for you all. I've not really been following this season, only watched some performances from Alexa and Enikő, but since Tomas offered to recap it, here you have it. This is already the 4th week, so 3 acts have already been eliminated. Judged by Ildikó Keresztes, Feró Nagy, Miklós Malek, and Péter Geszti and hosted by Nóra Ördög, the first season was highly successful and many stars have come from it, including the great Kati Wolf from Eurovision success. So without anymore chatter, here's the new series ...
Recap and videos after the JUMP ...

Vera Kováts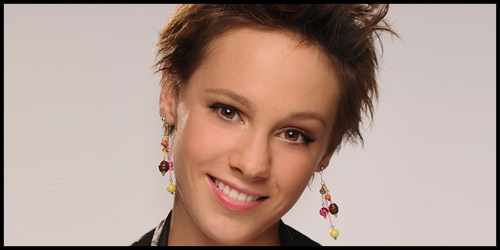 How do you do (Cascada - Roxette's cover)
-
6/10
- Vera has already tried with pop and rock, so this week it's time for a catchy dance song. I think she enjoyed that more than I did. It definitely hasn't been her best performance. She fits better in the other styles. Vocally, probably because of all the movement, this was her weakest performance. Anyway, she coped in a good way with this song, not sure the judges are thinking the same this time.
Music (Roy & Ádam - Madonna's cover) - 8.5/10
- Tamás's powerful when he's on stage. This week he felt more comfortable with his song choice than last week. A great rock cover of a Madonna's song. Tamás is definitely Rock! He deserves to make it to the top 3!!
Umbrella (The Baseballs - Rihanna's cover) - 7/10
- I think this was a good song for them, and they have brought most part of the rythm to the stage tonight! I love the voice of the boy on the right, the blond one, not so much. They've made a good performance but it was very similar to the original. Still, they deserve to be here next week, tough I think they'll have it difficult, cause groups have to do really well in order to advance.
I want to know what love is (Maria Carey - Foreigner's cover) - 8.5/10
- This was a very nice simple performance, but his voice was a little out of tune at parts. That was the only bad thing I saw with him tonight. The crowd is behind it, maybe not so much the judges. I'm sure he will be here next week though. One of the best of the night.
Take on me (Northern kings - A-ha's cover) - 3.5/10 -
Their name tells a lot about them.. Rock Tenors. It could have been a good mix, but it's not. Their voices doesn't really go together.. yeah they have the voice, but it doesn't fit this song, not the best option for them indeed. I see them in the B2 again (and it would be the third time now)
Érzés (Auth Csilla - Edda's cover) - 7/10 -
I love this girl. She has lots of attitude and she's usually my favorite. This week, however, I didn't really liked that performance, maybe because the song didn't make me feel anything special like she has other times. She still has got a great voice that will take her far!
It's my life (Bon Jovi - Paul Anka's cover) - 7.5/10 -
Given that he's used to sing R&B songs, he's coped really well with that Big Band version of a Bon Jovi's song. He has surprised me with this move, the style and the voice.. Lots of potential and a great performance tonight. I know it's not the original XF, but they are all making it kinda good!
Állj meg, kislány (András Csonka & Zorall - Gabor Ihász's cover) - 7/10
- Maybe the funniest of all the guys here! He has a special voice (not the greatest, but I dare saying the most personal one) that fits very well with pop-rock songs. I think his personality will earn him a big amount of fans! Well done this week!
Alexa Bagosi
Mizu (Kesh - Fluor's cover) - 8.5/10
- This show is introducing me into Hungarian music, and I'm loving it more and more.. This one specially, without knowing anything about what she is saying, she has seduced the viwers and with me it has really worked. Lovely voice, great performance, and I can even dare to say that this was the best of the night. And I belive the jury is thinking the same.
Eliminated Acts
10th place. The third week was not the best for the twins, rock is definitely not their thing. Am I the only one that thinks singing twins are not that special? I think only one of them would have been so much better than the two of them. The ballad ("Beautiful" by Christina Aguilera) was more or less ok, not brilliant (specially in the last part of the song) but ok. The second week they performed Fergie's "Big Girls Don't Cry" and both their outfits and interpretation was totally a fail. Still, they were saved once more. But in the third week, with a Hungarian rock song, they showed us that theycan't rock at all, ending in the B2, and ultimately being eliminated when the judges saved Rocktenors.
Tamás Demes
11th place.
He's got this nice RnB voice but I think the song choices didn't fit with it at all. The first week he was safe, singing The Beatles's "Let it be", it wasn't anything special, but he convinced the judges. It was on the second show, singing an Hungarian song, when I finally realized I didn't like his voice so much, don't really know why.. And I think some of his movements on stage are really weird, like if he was having a seizure.
Tibor Gyurcsík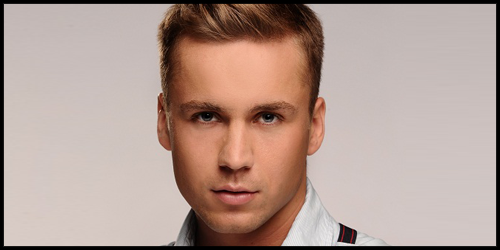 12th place.
His first performance was Amy Winhouse's "Rehab", a song that was totally wrong for him. The worst thing, and it's not being out of tune the entire song, were his expressions, I mean, this is not a happy song man! So yeah, he deserved to be cut after that.
Results
Time for the results! Even without knowing so much about the language, I can predict that Rocktenors and Vera will end in the B2.

Well, that's not the case: Apollo 23 and Rocktenors are in the B2. Rocktenors start, singing 'Always' by Bon Jovi. This is so much better than their A-ha cover, I think they will fight hard to stay here one more week. Next are Apollo 23, this Hungarian song doesn't have many to do against Rocktenors Bon Jovi's performance, it's too quiet for winning.

The mentors will now vote ... Rocktenors have already been saved twice, so I don't have great expectations for them. 2 votes for Rocktenors and 2 for Apollo 23. It's deadlock and Apollo23 is out! I think they didn't deserve it but.. It's just my opinion! Let's see what happen next week!
This entry was posted on 5:47 PM, and is filed under
Alexa Bagosi, Apollo23, Enikő Muri, Gergő Baricz, Lil C, Rocktenors, Tamás Tarány, Tibor Kocsis, TV, Vera Kováts, X Factor Hungary, XF Series
. Follow any responses to this post through
RSS
. You can
leave a response
, or trackback from your own site.