I'm currently looking for some new writers in order to expand the blog given that I can't post the amount of things I'd like to. So if you are interested in writing about anything related to music (news, TV shows, album reviews, introducing artists) just drop me an
email to musicisthedoor@gmail.com
and we can discuss some of your ideas.

11 November, 2011 2:22 PM



I'M LOOKING FOR A SWEDISH TRANSLATOR, IF INTRESETED, EMAIL ME


Last week it was Olle Hammar the eliminated contestant after a great night of performances. Olle is a really talented kid but the remaining 6 finalists are just more talented than him. Now the top 6 will tackle Motown, a theme I wasn't expecting given that they already did a Big Band week and both are very similar. Who will be sent home tonight? ...
Recap after the JUMP ...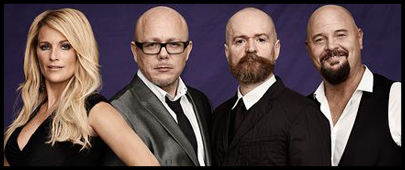 You can watch the full episode HERE (using what I explained in the comments) All the performances videos are taken from the Idol site too.
The top 6 will perform in the Läkerol Arena in Gävle tonight. Every year, the show starts airing it's finals at big arenas after the top 6 are announced, being like a tour around Sweden. Tonight we also get a group performance of "Dancing in the Street", which I think is the first this season. Well, it was very enjoyable. This finalists don't need lip syncing like others cause they are great!
Amanda Persson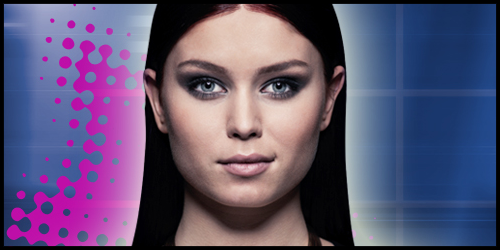 I'm coming out" (Diana Ross)
-
7/10
- Her hair is hilarious, looks like Janet Devlin's (X Factor UK). I'm not so sure about this song choice, she's not this diva type of singer, she should have picked something more quirky for her voice. Her voice though, works on this big stages cause she's got a very big range but that didn't do her any favours. I'm scared she may be in danger now. -
VIDEO
André Zuniga-Asplund
"My girl" (The Temptations)
-
7/10
- I don't really like this song for André but I've to admit it goes with his voice at least. Definitely not my favourite performance from him, probably one of the less impressive he has done. It was very smooth and he probably wanted to show his softer side tonight but I'm not sure it quite worked. It all felt a little flat for me. I hope people vote, cause I'm now scared for him too ... -
VIDEO
Moa Lignell
"You can't hurry love" (The Supremes)
-
6,5/10
- And Moa is back to her usual self. I knew that she couldn't keep it up, after all, she gave us two fantastic performances in a row. This is the pitchy performances she gave us the first weeks and now I doubt she's actually improving. I've got to give her props cause she's looking more comfortable on stage as the weeks go by but I didn't like this much. -
VIDEO
Amanda Fondell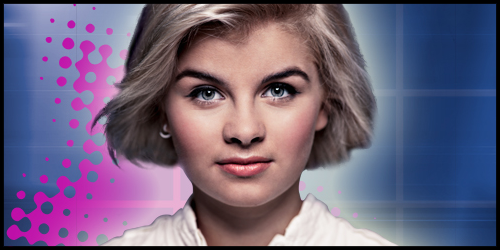 "Please mr postman" (The Marvelettes)
-
9,5/10
- Best so far! Amanda picked a suitable song for her tone and reworked it to make her fit her style. This performance remind me of Linnea actually, spceially when she went crazy at the end and started whinning and shouting, something Linnea did several times. Finally someone who gave me something entertaining, loved that! -
VIDEO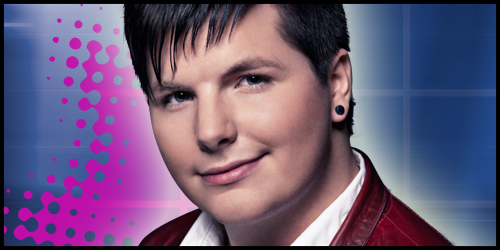 "Reach out, I'll be there" (The Four Tops)
-
8/10
- Robin is probably one of the contestants who has an unfair advantage with this theme, his huge voice is made for this type of songs, plue he can really fill this big arena. That said, he wasn't stellar. I didn't like the song nor I didn't like what he did with it, it felt a little karaoke and despite he's got a great voice, the whole performance was old fashioned. -
VIDEO
Molly Pettersson Hammar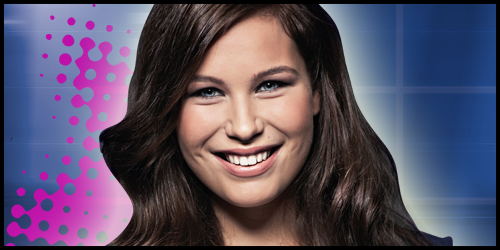 "Nowhere to run" (Martha and the Vandellas)
-
8,5/10
- Molly is the other contestant with an advantage, probably bigger than Robin's, cause her soulish voice is what Motown needs. Again, this is a horrible song choice for her, like it has happened all night, but Molly's voice is the stand out of the performance, so it's a no brainer to say this is a great interpretation. The final thin note felt too forced tough and it was unpleasant actually, so that's my other critique. -
VIDEO
Ranking:
Amanda Fondell
Molly Pettersson Hammar
Robin Stjernberg
Amanda Persson/André Zuniga-Asplund
Moa Lignell
After the amazing night we had last week, the contestants all felt kinda short tonight. The theme clearly didn't favour any of them with the dated and boring songs they had to perform. Amanda Fondell was clearly the best, followed by Molly, both doing impressive interpretations of the Motown classics, as of the rest, any of them could be leaving us tonight, but I bet on Robin (hope it's him actually).

Results


Well, my bet was completely wrong and I felt really sad the moment Robin was announced safe first. I knew a contestant I liked will be leaving but I hoped it was Moa. She was then called safe second so I knew one of my faves was leaving. When it came down to Amanda Persson and André, I knew it'll be a very bittersweet result. Finally, it was André the eliminated contestant. He was without doubt my fave male contestant that has ever been on the Idol stage and I just hope someone gives this kid a record deal and he can gives us some terrific music!
This entry was posted on 2:22 PM, and is filed under
Amanda Fondell, Amanda Persson, André Zuniga-Asplund, Idol Sweden, Idols, Moa Lignell, Molly Pettersson, Robin Stjernberg, TV
. Follow any responses to this post through
RSS
. You can
leave a response
, or trackback from your own site.