I'm currently looking for some new writers in order to expand the blog given that I can't post the amount of things I'd like to. So if you are interested in writing about anything related to music (news, TV shows, album reviews, introducing artists) just drop me an
email to musicisthedoor@gmail.com
and we can discuss some of your ideas.

10 November, 2011 7:07 PM



I'M LOOKING FOR A NORWEGIAN TRANSLATOR, IF INTRESETED, EMAIL ME


Bianca Skoglie Lal was voted off the competition last week, when she found herself in the B3 with Kirsti and Marlen, who was once more the favourite to leave and yet escaped elimination again. Tonight, the remaining 8 singers will dedicate their performances to a loved one in the hopes of winning the norwegian public. Who will face the chop? ...
Recap after the JUMP ...
Vegard Leite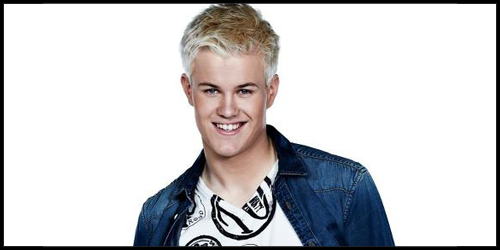 "Sweet Child o' Mine" (Guns N' Roses)
-
6/10
- Well, he's done it again! This performance sounded just like the one before, and the one before, and the one before. I can't tell what he sang each week, cause it all sounded the same and it's clear that Vegard is just a one trick pony. This was slightly better than last week's cause it had a little rock edge and his rasp fitted this perfectly but yeah, I've seen this before.
Marlen Tjøsvoll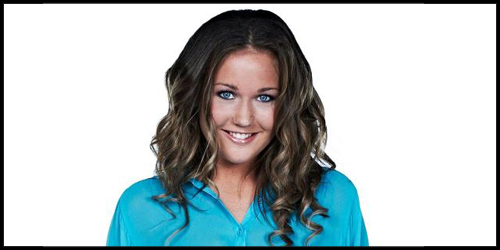 "Songbird" (Eva Cassidy)
-
9/10
- This has to be Marlen's best performance. It's definitely a huge step away from her messy self and it's a really restrained heartfelt interpretation. Her voice sounded beautiful and there weren't any bum notes plus her tone really shone. She's finally became the diamond I always knew she'll be!
Kirsti Sørlie Hansen
"You Got The Love" (Florence & The Machine)
-
8,5/10
- Finally!! Kirsti took my advice and picked an upbeat fun song, which is still right in her wheelhouse and thank god she did it now, cause I was seeing her dream ending soon, well, I don't anymore. This is definitely not Florence and there were parts were her voice couldn't match the bigger notes but at least she took a risk and it paid off, cause I loved that!
Maria Mohn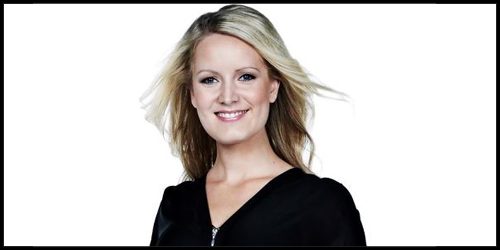 "The Winner Takes It All" (ABBA) - 7,5/10 - I said last week that if she keeps doing this she will become boring and I'm really sorry, but she just had. There's no doubt she can sing and that she's a terrific artist but I don't know if the public will keep voting for her with this slow covers. She needs to do something different and soon. When she stood up and the music was faster, that's what she should do the entire performance.
Henrik Mortensen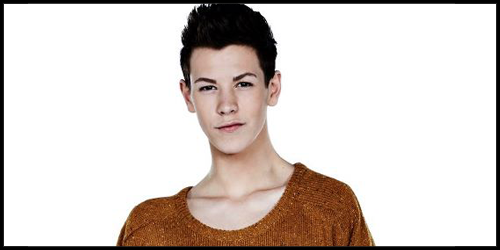 "Human" (The Killers)
-
6,5/10
- Wow! Another fail in the song choice department for Henrik. What I've noticed is that all his picks are in the electropop side, so at least he knows the style he'll push if he wins the show, or if he gets a record deal, and I actually see him being a fitting artist for that genre. The vocals here a very nice, maybe also a little better than last week's, so at least he's improving. I doubt he can make it to the final with this average performances though.
Fredrik Bergersen Klemp
"I Resign" (Susanne Sundfør) - 7/10 - This has to be Fredrik's worst to date. He's showed us many sides, and I appreciate that and like that he can at least be versitle (take note Vegard) but I'm just not sure this bluesy number of a song I've never heard before quite worked. It didn't seem cohesive, he went from really intense to soft and while both sounded good, they didn't blend. Good thing, I'll totally check Susanne Sundfør after this!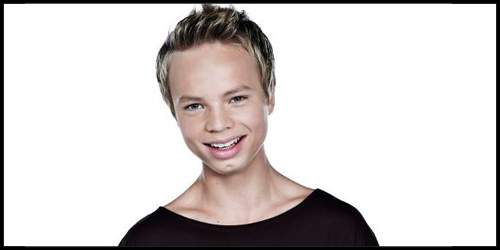 "Karma Police" (Radiohead)
-
4/10
- Uh oh, I sense problems for Isak. Last week's performance felt really short but tonight he hit other levels of suckage. While he escaped the B3 last time, I doubt he'll tonight. This lacks vocally, really rough start and he never picked it up after that. He also lost his great tone, cause this sounds like he has a sore throat. Worst performance from him to date.
"Another One Bites The Dust" (Queen)
-
4,5/10
- This is definitely the night were the favourites are failling. First Fredrik, then Isak and now Jenny. This isn't the Queen song to cover Jenny, I like the song but just sang by Freddie and from the many fabulous Queen songs to choose from, Jenny picked this inexplicably. And even with the horrible song, she should have kicked it out of the park but for some reason she's not. I love her folky tone but it's not working with this song for me.
Ranking:
Marlen Tjøsvoll
Kirsti Sørlie Hansen
Maria Mohn
Fredrik Bergersen Klemp
Henrik Mortensen
Vegard Leite
Jenny Langlo
Isak Knutsen Heim
Results

Well, this is just sad. The night she shines, the night she's cut. Marlen arguably gave the best performance of the night and got praise from the judges for the first time and yet, she was sent home. I knew this day will come cause Marlen's been the favourite to leave since the start but not in her best night. Fellow B3ers Isak and Maria deserved to leave over Marlen, specially Isak, who gave the worst performance of the night. I hope Marlen goes to do great things, cause she deserves it.
This entry was posted on 7:07 PM, and is filed under
Fredrik Bergersen Klemp, Henrik Mortensen, Idol Norge, Idols, Isak Knutsen Heim, Jenny Langlo, Kirsti Sørlie Hansen, Maria Mohn, Marlen Tjøsvoll, TV, Vegard Leite
. Follow any responses to this post through
RSS
. You can
leave a response
, or trackback from your own site.