I'm currently looking for some new writers in order to expand the blog given that I can't post the amount of things I'd like to. So if you are interested in writing about anything related to music (news, TV shows, album reviews, introducing artists) just drop me an
email to musicisthedoor@gmail.com
and we can discuss some of your ideas.

16 November, 2011 7:44 PM



I'M LOOKING FOR A GERMAN TRANSLATOR, IF INTRESETED, EMAIL ME


We finally said goodbye to Kassim Auale, after he found himself in the B2 with Monique Simon, who made her 3rd visit to the bottom. Tonight the preassure is higher than ever as two acts will leave the competition. Who'll face the chop tonight? Will we have a shocker? ... It's time to face the music!
Recap and videos after the JUMP ...
Martin Madeja
"Don't Speak" (No Doubt)
-
5/10
- This is not the best song he could have sang but it's not the worst. He's overall sounding good I think, his voice may be a little too deep for this but he's at least singing in tunes mostly. The ending was not particularly right and I felt that the song's arrengment wasn't connected, it went from too slow, to really fast, then slow again. Let's just say this was really shaky. -
VIDEO
Rufus Martin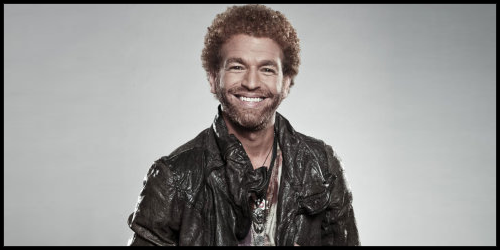 "Hero" (Enrique Iglesias)
-
8/10
- I loathe Enrique Iglesias and I really hate this song. With that said, this is Rufus most restrained and stripped down side and it really suits him. He's been showing us the fun soul singer this far, so taking on this slow hearfelt song with the really simple staging, just him on stage, is a great change for him and it shows variety, something other acts have not done. Really nice ... -
VIDEO
BenMan
"Bleeding Love" (Leona Lewis)
-
3/10
- Who would have thought all they needed to do was a picking a female song, particularly this corny one? This is the best song they have been given, unfortunately, the execution is mediocre at best. They were surprisingly out off tune and their voices were pitchy as hell. It's actually amazing how fast they deteriorated and went from being my fave act in week 1 to this ... -
VIDEO
Monique Simon
"If I Ain't Got You" (Alicia Keys)
-
6/10
- Poor Monique keeps landing in the B2 whatever she does. The problem is she's not connecting, not with the audience, not with the lyrics. Being fair with her, this is the best vocal she's given so far but she's not connecting with me and I think she never will. However, it seems the judges loved it, Das Bo went up stage and hugged her and Sarah Connor gave her a standing o and started crying. Exaggerated much? Btw, someone emailed me and told me that he thinks the reason that her performances are recorded when she lands in the B2 is because there's a law that doesn't allow people younger than 18 to perform after a determined time. I'd like someone to confirm this to me or tell me the real reason ... -
VIDEO
David Pfeffer
"Nothing Compares 2 U" (Sinéad O'Connor)
-
9/10
- Another Over that is trying his most emotional side. As Rufus did, David is giving us a very stripped down and touching performance, with a really simple staging. This was vocally perfect, I loved every single bit of it, plus this song really touches me. His unique tone shone throughout that and I really felt his connection, he's on his way to the final ... -
VIDEO
Nica and Joe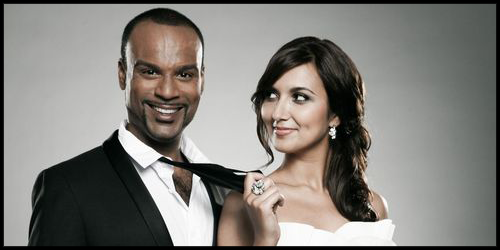 "Nessun Dorma" (from Turandot)
-
6/10
- I've said I was bored with Joe's opera voice so the most logical move is singing a boring opera in italian. The good part is that we saw another side from Nica, I never thought she could do something like that. The bad part is that we've seen the same boring Joe than we always do and even if that seemed really emotional, I was struggling not to fall asleep. At least they've done the opera stuff they probably wanted to do from the start now and there's no doubt this duo have some fenomenal voices after that but too boring for me. -
VIDEO
Raffaela Wais
"Tainted Love" (Soft Cell)
-
7/10
- I love Raffaela but she doesn't have the voice to take on this powerful song. She just sounds too lightweight for it, even someone with a huge voice like Misha B (XF UK) struggled with this track and it resulted in her ending in the B2. Raffaela should be singing something like Natasha Bedingfield, Sia, Lenka, something more in her style, cause this definitely isn't. -
VIDEO
David Pfeffer
Rufus Martin
Raffaela Wais
Monique Simon
Nica & Joe
Martin Madeja
BenMan

The remaining Overs are doing a terrific job! They gave us the best performances of the night with their stripped back emotional tunes. Raffaela wasn't stellar but she still managed to deliver an ok performance. Monique was surprisingly better this week delivering strong vocals but poor connection. The rest of the acts failed to deliver, and I think the three of them will found themselves in the bottom tonight ...
Results
Well, I wasn't totally wrong! Martin Madeja, BenMan and surprsingly, Raffaela Wais found that they were in the Bottom 3. But not all of them will be facing the final showdown. One of them will be immediately leaving and the first eliminated contestant is Martin Madeja. So Raffaela and BenMan will be singing again.
Raffaela
performs "I Have Nothing" by Whitney Houston, while
BenMan
take on Bryan Adams's "Heaven". It's clearly that Raffaela is a much stronger contestant and one that could actually succeed in the charts, and the judges seem to agree, sending
BenMan
home.
This entry was posted on 7:44 PM, and is filed under
BenMan, David Pfeffer, Martin Madeja, Monique Simon, Nica and Joe, Raffaela Wais, Rufus Martin, TV, X Factor Germany, XF Series
. Follow any responses to this post through
RSS
. You can
leave a response
, or trackback from your own site.