I'm currently looking for some new writers in order to expand the blog given that I can't post the amount of things I'd like to. So if you are interested in writing about anything related to music (news, TV shows, album reviews, introducing artists) just drop me an
email to musicisthedoor@gmail.com
and we can discuss some of your ideas.

Published by Denver Insomniac

After last week's brutal cuts, the Top 13 advance to this next round. Where the girls will sing Whitney Houston songs and the guys will perform Stevie Wonder songs. Jimmy Iovine will mentor the contestants from here forward with help this week from Mary J. Blige. And for this week only, the guy and girl with the least amount of votes will be at risk for elimination and the Judges panel will decide which one to save. Will your favorite be at risk? Keep reading to find out. This... Is American Idol!

Recap after the JUMP...
Joshua Ledet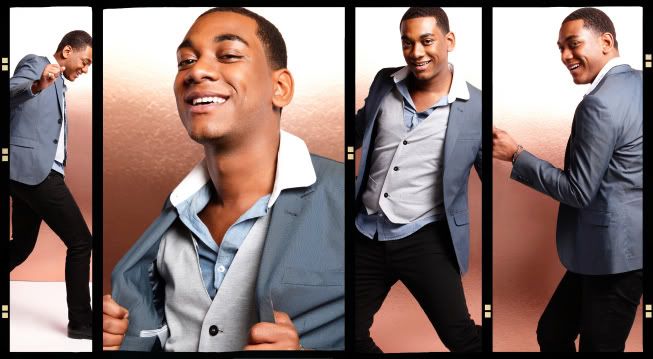 "I Wish" by Stevie Wonder

-
Joshua says his song choice is outside his comfort zone but it sure doesn't show. His raspy voice sounds great in this. He worked that stage and kept the crowd standing and clapping during the song. Solid performance and a great way to open the show!
Rating: 7/10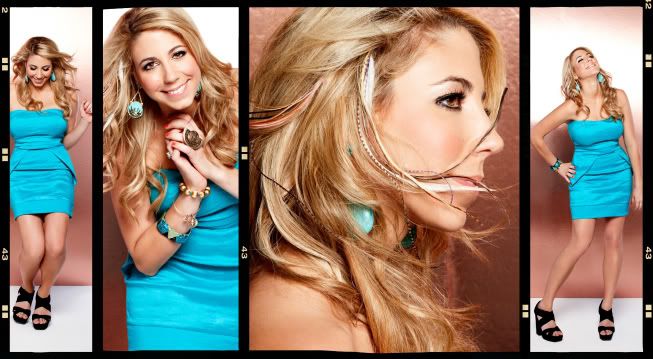 "I'm Your Baby Tonight" by Whitney Houston

-
Elise was originally going to sing "The Greatest Love of All" but Jimmy and Mary talked her into doing this one instead. They felt it fit her better, Elise has never heard the song before. Oh no... Elise's timing in the beginning of the song is a bit off and some parts of the vocals are underwhelming but it's still a solid performance and she did a good job. The Judges go a bit overboard on the criticism. Ugh... Elise isn't happy.
Rating: 6/10
Jermaine Jones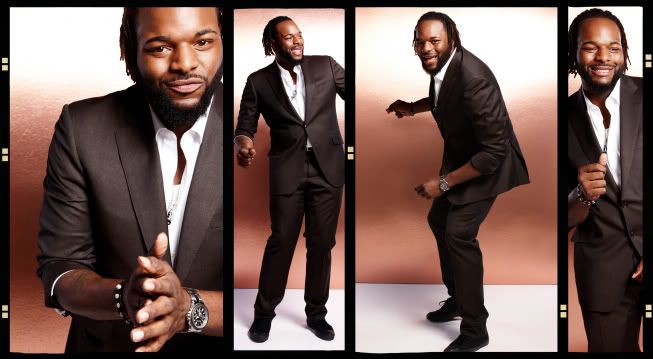 "Knocks Me Off My Feet" by Stevie Wonder

-
For some strange reason, Jimmy really loves Jermaine. This was a good song choice for him, as cheesy as I found it to be. He reminds me of Barry White, who I'm not a fan of. But his vocals are solid, I don't hear any pitch problems. I just don't see how many voters his style can attract for the long haul.
Rating: 3.5/10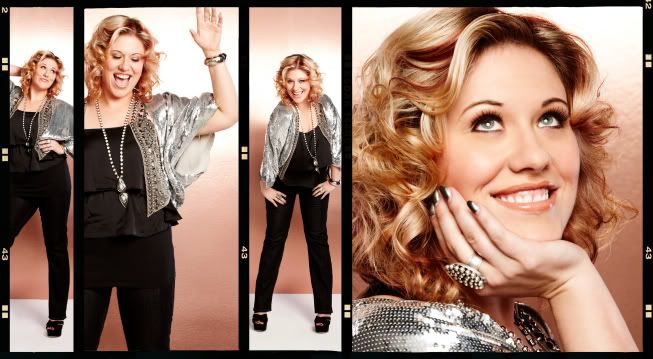 "I Believe In You and Me" by Whitney Houston

-
Mary J. Blige compares Erika's rich tone to a steak and potatoes dinner. This is a solid performance from Erika. I really like her falsetto, something she hasn't really shown much of in the past. The big notes she hits are just perfect and amazing, I really enjoy her style. Well done.
Rating: 6/10
Colton Dixon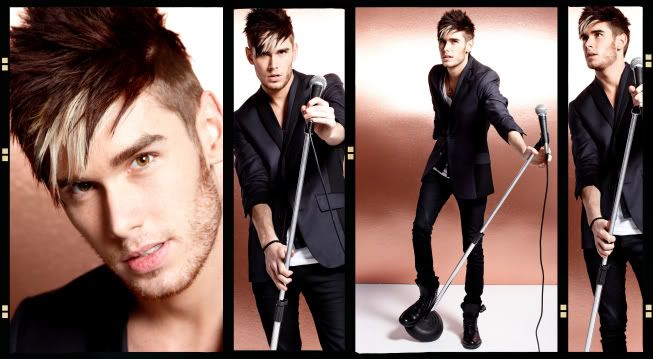 "Lately" by Stevie Wonder

-
Jimmy thinks Colton is one of the contestants having more of a challenge with the theme. Colton puts a light rock ballad twist on the song and I think he pulls it off. Starts off a little pitchy but it builds and gets a lot better. His big notes are constantly improving and the falsetto note at the end was pure gold. This guy isn't going anywhere anytime soon.
Rating: 7.5/10
"I Have Nothing" by Whitney Houston

-
Oh dear. This is one of my favorite Whitney songs. Why does Shannon believe she has the pipes to pull this off? She's badly off-key for most of this song and DAMN, the glory note is a total trainwreck. Thank you for validating why I don't want you to advance any further, Shannon. Fail!
Rating: 1/10
DeAndre Brackensick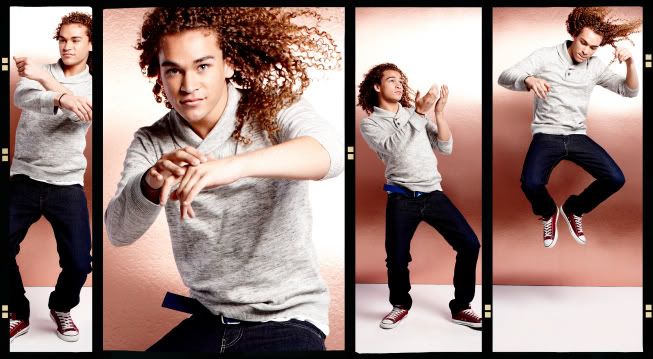 "Master Blaster" by Stevie Wonder

-
Perfect song choice! This song showcases his full voice very nicely, I'm hearing a rasp in his voice that I didn't know existed. I also like the slight reggae twist. He still showed off some falsetto but he didn't overdo it, he couldn't have picked a better song to rebound this week. There are a few diction problems here but aside from that, fantastic.
Rating: 7/10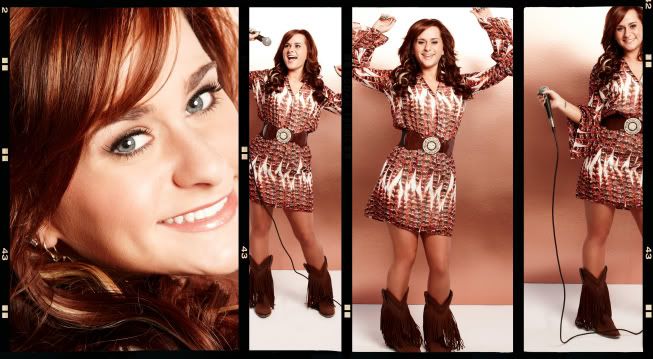 "Where Do Broken Hearts Go" by Whitney Houston -
Not only does she pull off singing a Whitney song, she pulls it off without singing Dolly Parton's "I Will Always Love You", which impresses me. I really like the arrangement and Skylar nails the high parts. This sounded like it could be the winner's coronation song, or even on the radio. It was that good, another solid performance in Skylar's track record.
Rating: 7/10
Heejun Han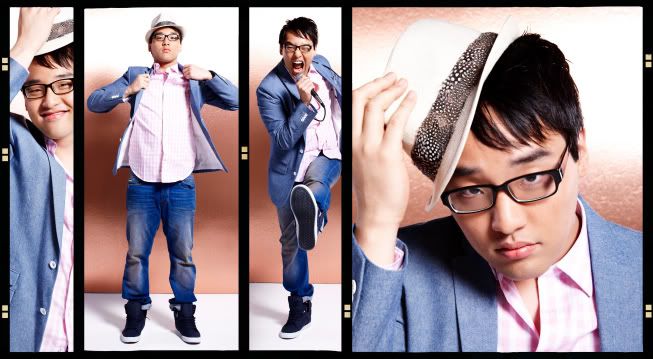 "All Is Fair In Love" by Stevie Wonder

-
I can tell by the arrangement and the staging that Heejun really wanted to have a moment with this song. Unfortunately, it just did not work. It's like every time we see him now, he's a little more off-key. Heejun has potential to be a great singer but he still needs to work on his diction and pitch, and I'm getting tired of waiting for him to step up.
Rating: 2.5/10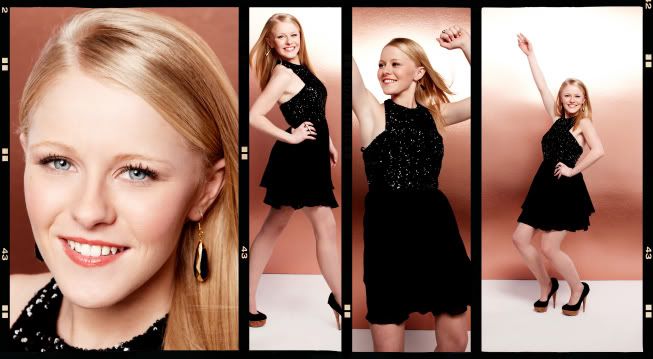 "All The Man That I Need" by Whitney Houston

-
Hollie has a great voice, it's very distinctive and recognizable. The little girl with a big voice. Did you really think she was going to flop this week? Well, check again 'cause she aced the test. Solid, this girl isn't going anywhere for now. I hope we get to hear something uptempo from her, next week.
Rating: 6/10
Jeremy Rosado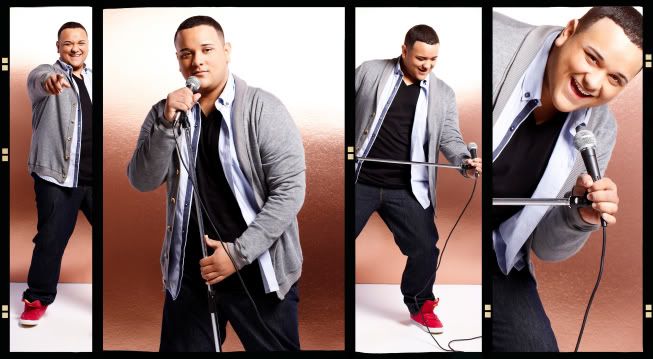 "Ribbon In the Sky" by Stevie Wonder

-
This theme should have fit Jeremy like a glove. So what is going on here? It seems like the only thing Jeremy is solid at singing is that one Carrie Underwood song. Anything else is just lackluster and has some major pitch issues. So much for redemption after barely getting a second chance. We possibly missed out on a really cool Reed Grimm version of "Sir Duke" for this and Jermaine? Ugh…
Rating: 3/10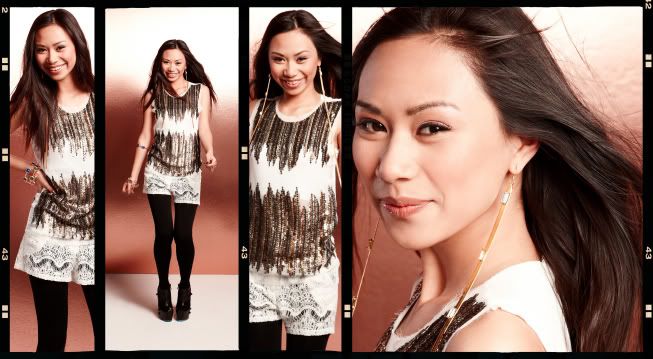 "I Will Always Love You" by Whitney Houston

-
One would have to be really biased and tone-deaf to not hear how amazing this performance is. The a cappella beginning of the performance is brilliant and chilling. It builds up so perfectly and then she nails every damn part in the glory note-filled chorus. The way she ends the song with the rising falsetto is so eerie and beautiful. Perfect. Definitely a moment, they saved the best girl for last.
Rating: 8.5/10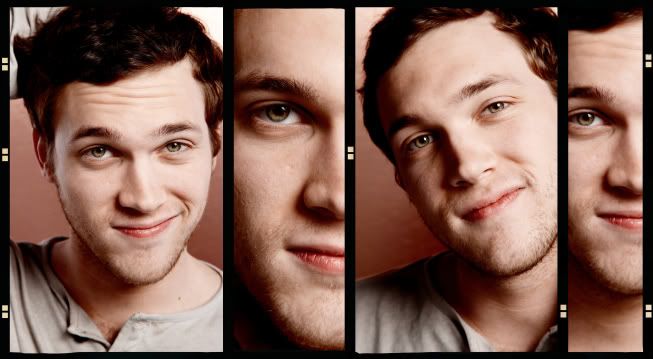 "Superstition" by Stevie Wonder

-
Of course he was going to sing this. How could he not? His rendition is a little more rocking than the original but he leaves a lot of the groove and funk in it too. But something seems a miss. The band is almost completely overpowering Phil's singing. This sounds very cluttery to me, and it just sounds like loud noise to me rather than a song, sadly. But that doesn't matter much, Phil is not going home anytime soon.
Rating: 6/10
Ranking:
Jessica Sanchez
Colton Dixon
Skylar Laine
Joshua Ledet
DeAndre Brackensick
Phillip Phillips
Elise Testone
Hollie Cavanagh
Erika Van Pelt
Jermaine Jones
Jeremy Rosado
Heejun Han
Shannon Magrane
Results
The bottom 3 on the guys side is
Jermaine
(yay),
Jeremy
(yay) and
Joshua
(DeAndre got more votes than Josh? How interesting.). The bottom 3 on the girls side is
Erika
(meh),
Shannon
(yes!) and
Elise
(NO). Finally, the bottom 2 are announced:
Jeremy
and
Elise
. Ugh… Judges, PLEASE save Elise. There is no sing-off like in the bottom 2's of X-Factor so the Judges just announce who they are saving. And to my very pleasant and thankful surprise, they actually pick the right person and save Elise. So
Jeremy is eliminated
. I think Steven and Randy might have overruled J-Lo, or perhaps not. I don't know. But Elise really needs to step it up next week to redeem herself. Pick a song that is you, and please tone down on the pissy faces! You're a lot better than that, prove them wrong!
This entry was posted on 6:52 PM, and is filed under
AI, Colton Dixon, Deandre B, Elise Testone, Erika Van Pelt, Heejun Han, Hollie Cavanagh, Idols, Jeremy Rosado, Jermaine Jones, Jessica Sanchez, Joshua Ledet, Phillip Phillips, Shannon Magrane, Skylar Laine, TV
. Follow any responses to this post through
RSS
. You can
leave a response
, or trackback from your own site.