I'm currently looking for some new writers in order to expand the blog given that I can't post the amount of things I'd like to. So if you are interested in writing about anything related to music (news, TV shows, album reviews, introducing artists) just drop me an
email to musicisthedoor@gmail.com
and we can discuss some of your ideas.


Molly Sandén's "Why Am I Crying" and Björn Ranelid's and Sara Li's "Mirakel" advanced to the grand final with Youngblood and Andreas Johnson moving on to the Andra Chansen round. 8 more acts will take the stage tonight but only 2 will be the ultimate winners. Who'll make it to the final?
Recap after the JUMP ...
Charlotte Perrelli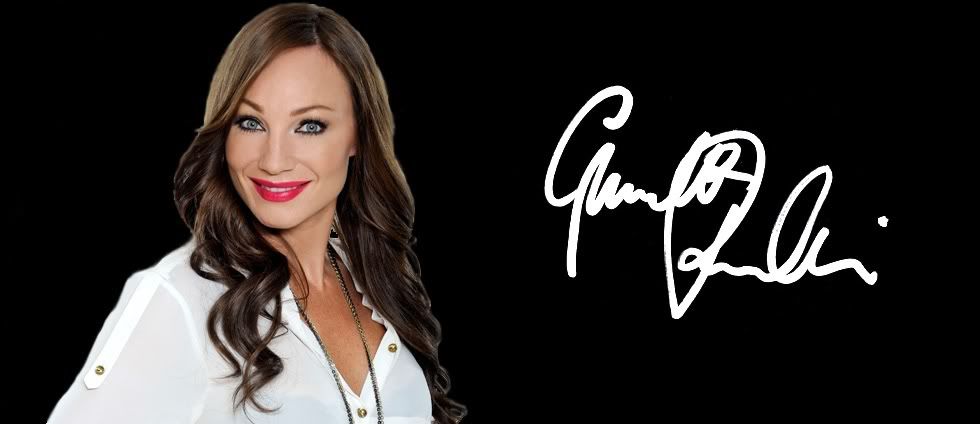 "The Girl"
5/10

People's been teasing two time Melodifestivalen winner return's to the competition for weeks now. Apparently, her performance is the most expensive of the show. Well, I'm not really seeing the fuzz about it. I mean, good performance, quite entertaining, but to me, it was just a forgettable song. It sounded like ABBA's "Mamma Mia" (I know, weird comparison) and you all know how much I dislike that song ...
OPA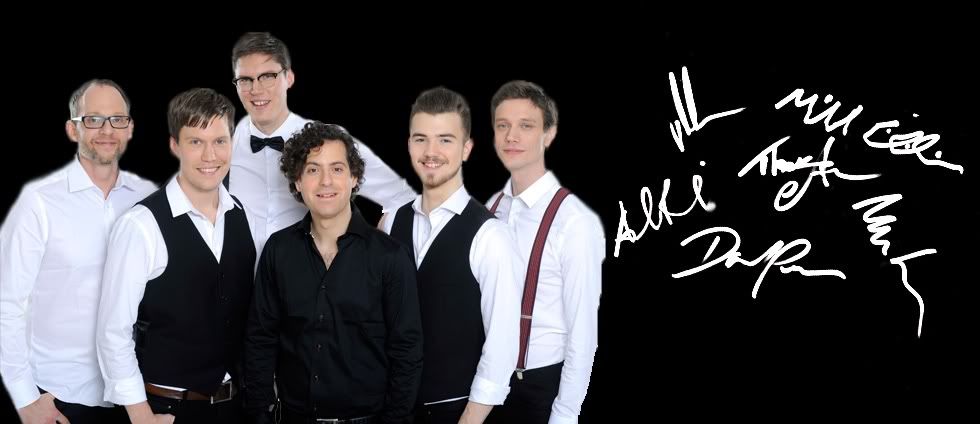 "Allting blir bra igen"
1/10

This is just great! Not! I didn't even notice that the Greek entry was performing now. Either way, not even Greece sends things like this to Eurovision, so why would Sweden pick them? Whoever thought this was a good idea should get immediately fired ...
Dynazty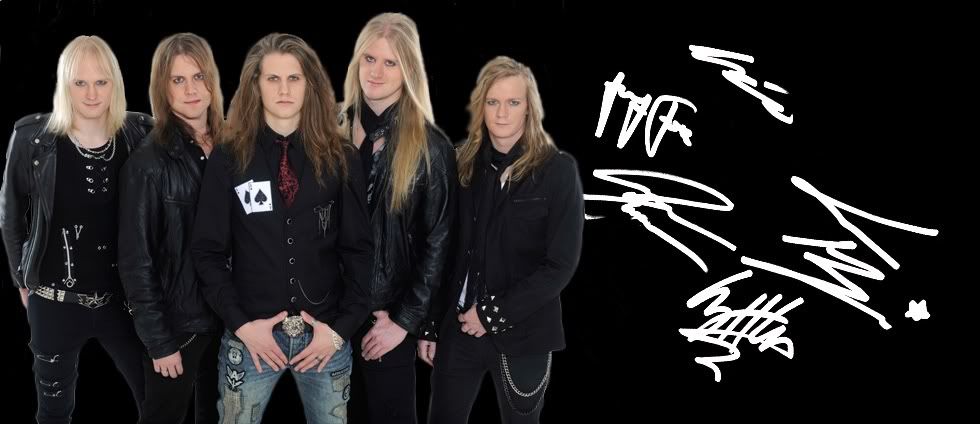 "Land Of Broken Dreams"
4/10
I was definitely expecting to hate this as much as I hated Death By April's entry but truth be told, I was not completely disgusted with this entry. Yes, a little over shouting and a little too much hair but the song isn't bad and I wouldn't mind it making it to the final. However, I would be really happy if they are cut now!
Lotta Engberg & Christer Sjögren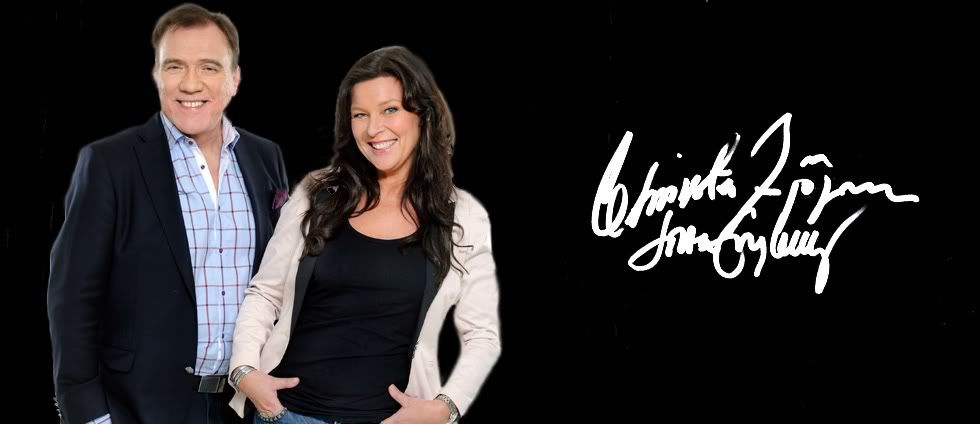 "Don't Let Me Down"
7,5/10

Oh, this is really cute! Lotta's smile is quite infectious and though I may not like this normally, she totally won me over. The song isn't particularly good but it's so charming that it makes the cheesy lyrics bearable. Plus they look like a belivable couple (are they a real one?) and that kiss at the end made it even more.
"Goosebumps"
7/10
This reminds me to Anniela's "Elektrisk" or even to Mimi Oh's performance some weeks ago but much more energic. Hanna is more experienced than Mimi though, that's mainly why this performance is better than hers. Still, I'm not digging this song, basically, because this is not my type of music. I can see people liking it, it's just not for me.
"Kyss mig"
7/10

This is not the best song, there are not much lyrics and his performance skills can be easilly questioned but somehow, I totally enjoyed that performance! He's got a really interesting tone and he's incrediblly charming. He'll probably make fangirls melt, so I'd say he's got a pretty decent chance of advancing with this entertaining cheesiness! I'd like to hear some more stuff from him also ...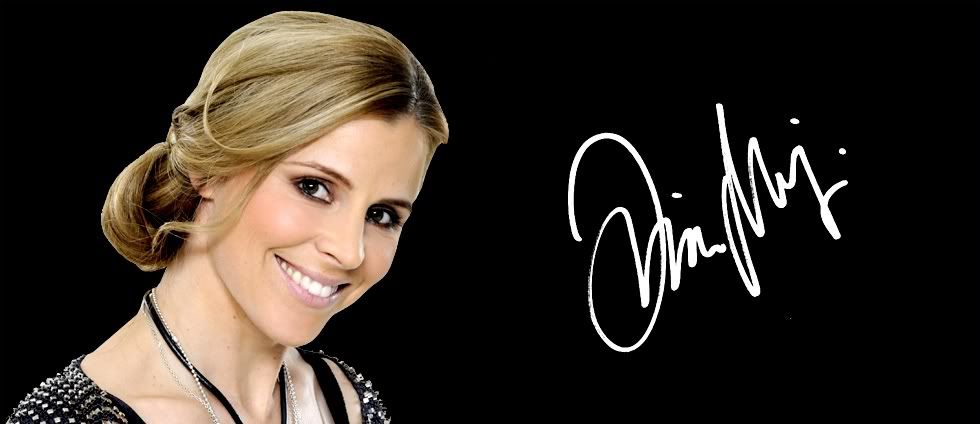 "Why Start A Fire"
8,5/10

First song I've really liked tonight! Lisa didn't blow me away like Molly or Loreen did but the song is definitely something unique and interesting. Plus it was the only one who stood out tonight, not even Charlotte or Danny had this efect on me. I admit it did sounded kinda weird at the start but when she hit the chorus it become much better. And by the way, loved the dancers behind her!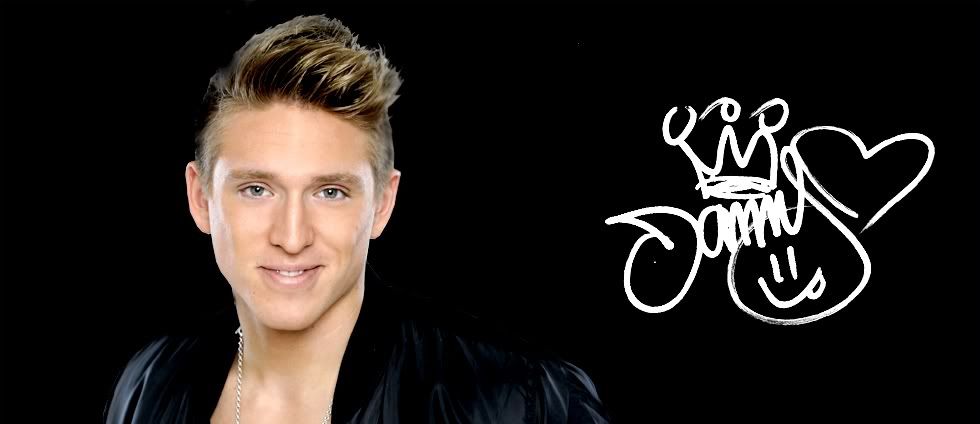 "Amazing"
5/10

Probably the most expected performance of this year, Danny came close to winning last year with his song "In the Club", which went to be one of the most successful songs of last year's show. Unfortunately, he's just trying to hard with this performance. The neon lights of his outfit didn't help either and though it looked quite good, his cheesy song was nothing interesting. Very generic pop tune, I kinda hated it actually.


Results
Advancing to the Final:

Lisa Miskovsky
Danny Saucedo


Advancing to the Andra Chansen Round:

Dynazty
Lotta Engberg & Christer Sjögren
Predictable results. Lisa was definitely the best entry and I'm glad the public voted for it. Danny was kinda boring but he's got a huge fanbase and it was obvious he was advancing. I'm glad Lotta and Christer advanced to the Andra Chansen, they are really cute together. Regarding Dynazty, I don't really mind them. I don't think they can make it far ...
This entry was posted on 2:46 PM, and is filed under
Axel Algmark, Charlotte Perrelli, Christer Sjögren, Danny Saucedo, Dynazty, ESC, Eurovision 2012, Hanna Lindblad, Lisa Miskovsky, Lotta Engberg, Melodifestivalen, OPA, TV
. Follow any responses to this post through
RSS
. You can
leave a response
, or trackback from your own site.