I'm currently looking for some new writers in order to expand the blog given that I can't post the amount of things I'd like to. So if you are interested in writing about anything related to music (news, TV shows, album reviews, introducing artists) just drop me an
email to musicisthedoor@gmail.com
and we can discuss some of your ideas.

Published by Denver Insomniac

After last week's elimination of Florida teen Shannon Magrane, our Top 10 move forward to tackle the songbook of Billy Joel and mentoring from Diddy and fashion advice from Tommy Hilfiger. Being a fan of Joel's, I was really happy to hear of this week's theme. It'll be interesting to see how the contestants can make these songs their own, especially the younger ones. Anyway, let's move on to the performances and results.
This... Is American Idol!
"Only the Good Die Young"

-
This is so stupid. Why the hell didn't you do "River of Dreams" instead? Not a good song choice. He's bouncing around on stage and this is all just too corny. I'm waiting for the rainbows and unicorns to come out on stage. It's too delusionally happy. Only the good die young, and only mediocre song choices from decent singer like yourself will land you in the bottom three, DeAndre.
Rating: 2.5/10
"New York State of Mind"

-
I was curious who was going to get this song and I'm surprised Erika got it. Even more surprising is Erika's new hairstyle. As suggested by Tommy Hilfiger, Erika cut it and dyed it black. I like the color but I'm not a huge fan of the style. Onto the song, she does a nice job, she songs real good. But it's not my favorite performance of her's and kinda forgettable. I wish she would let loose a little more, vocally.
Rating: 4/10
"She's Got a Way"

-
One of my top favorite Billy Joel songs. So, I was excited to see that Joshua was doing it but quickly became disappointed. He's drifting into Jacob Lusk territory here. I mean, he will always be a better vocalist than Jacob could hope to be but over-singing is over-singing and this was not good. This is a very simple and beautiful song and not one to be complicated with a ridiculous vocal show-off.
Rating: 3/10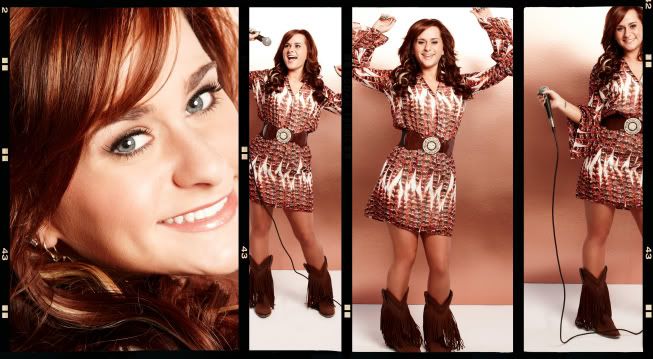 "Shameless"

-
She puts a nice Country twist on this. She sounds real good in parts but other parts are kinda shaky and off-key. Parts of Skylar's high register remind me of semi-finalist Jen Hirsh, maybe that's not a great thing since some critics thought Skylar sounded a bit harsh and shouty here. But still, I always enjoy Skylar's performances.
Rating: 5.5/10
"Vienna"

-
When I heard Elise was doing "Vienna", I was both excited and scared. Excited because I knew she would sound great on it and scared because it's not a well-known song and thought it could be the end of her. It honestly could not have turned out better. She sounds great and that vocal run at the end was impressive, at the least. Not my favorite Elise performance ever but she gets a Standing O from the Judges. Yay!
Rating: 7/10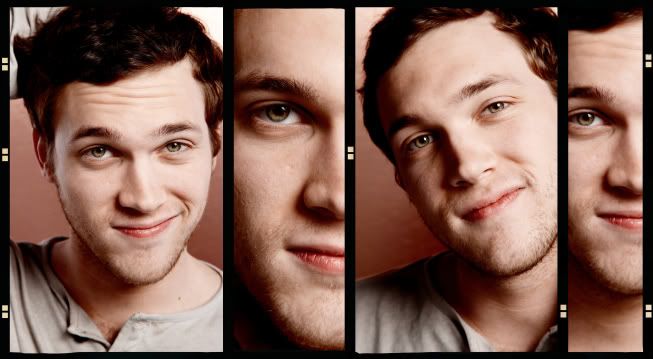 "Movin' Out (Anthony's Song)"

-
Interesting choice and not what I was expecting. I was hoping for "Big Shot" or "Why Should I Worry". Tommy advises against Phillip wearing gray, Phillip wears gray anyway. Diddy advises Phillip to put the guitar down, he performs with the guitar. I've never seen a guitar player on American Idol that uses the instrument as a crutch more than Phillip. This performance is nothing new, Phil puts his usual flip on the song. It amazes me that no matter what song Phil chooses, they all come out on stage sounding the same. He's more one-trick pony than Scotty McCreery. Ugh..
Rating:
4/10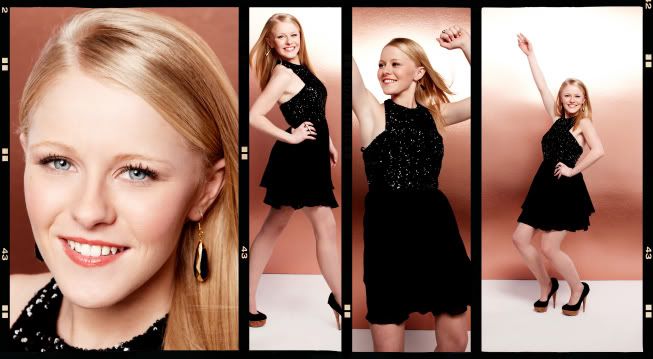 "Honesty"

-
This starts off real good but quickly, she starts to struggle with the song. She sounds kinda off-key in parts and is borderline straining on some of the high parts. The middle part is the best, she sounds really powerful and awesome but by the time we get to the end of the song, she is out of breath. Hmm...
Rating:
5.5/10
Heejun Han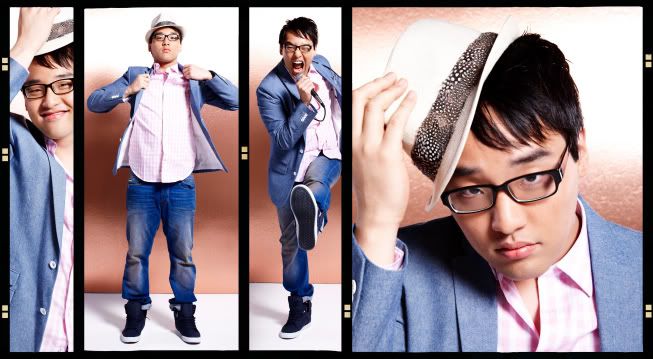 "My Life"

-
I started laughing when I heard this was his song choice. He went from boring balladeer to XF-worthy novelty act in 2 minutes. The funny thing is I thought it sounded like he was going to nail the vocals. Sadly, he veers off into the lands of off-key and out of breath. This performance amused me, and lulz will always trump boring. But I think Steven was right to be angry about this. He kinda disrespected the process, considering how many people that take their music careers seriously he has outlasted. Funny, but not the next American Idol.
Rating:
3.5/10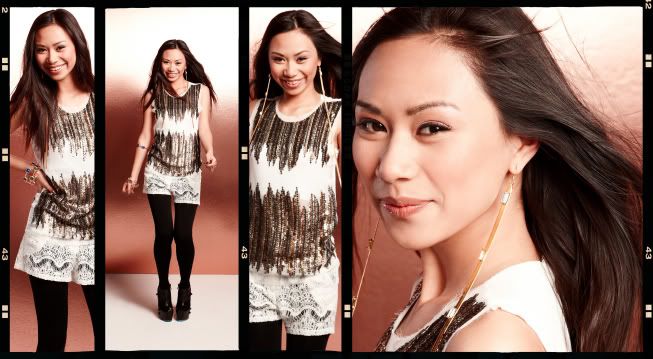 "Everybody Has a Dream"

-
Fantastic song choice. She looks great. Not much else to say, she sounds fantastic. Even her overuse of vibrato is tamed here. I found the first half really enjoyable and found the second half AMAZING. I felt like Jessica just won and we were watching her winner's coronation song. That moment with all of the spotlights rising up was perfect. Solid, solid, solid.
Rating:
7.5/10
Colton Dixon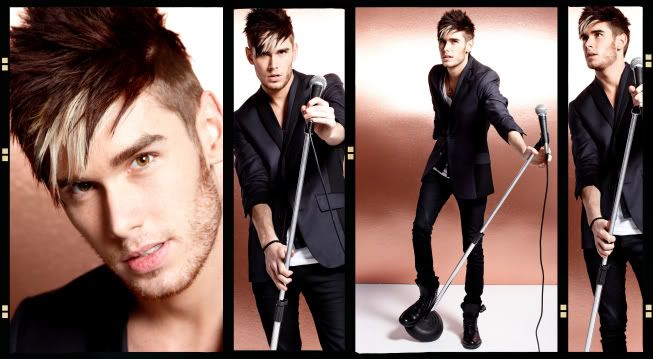 "Piano Man"

-
First off, brilliant choice. I was hoping he'd pick this. It's rare that I comment on the staging but DAMN, the way it looks is absolutely chilling. The lights, the fog, the red piano, everything is set for Colton to have a moment and he does. I like the piano rearrangement, made it a bit more modern. This performance is absolutely beautiful and chilling. That voice break of his is a little distracting and overused at times. I don't care what anyone thinks, this was Colton's defining moment and he succeeded. Someone just jumped to the top tier of the competition.
Rating:
8/10
Ranking:
Colton Dixon
Jessica Sanchez
Elise Testone
Hollie Cavanagh
Skylar Laine
Phillip Phillips
Erika Van Pelt
Heejun Han
Joshua Ledet
DeAndre Brackensick
Results
Time for results. The bottom 3 is
Erika, Heejun and DeAndre
. Erika and DeAndre being there makes sense to me but Heejun really surprises me. I was expecting his stunt to pull off enough votes to avoid the bottom 3 entirely but America chose to punish him for it and rightfully so. I would laugh my ass off if it backfires completely and he's eliminated. DeAndre is told he is safe, it's down to Erika and Heejun. The person at risk tonight is Erika, she sings "I Believe In You and Me" from Whitney Houston week. She's definitely trying to win the Judges over because she's going for notes she usually doesn't go for. I love Erika's voice but using the save on her would really be such a waste. The Judges are clearly upset with her being at risk for elimination but they know what happened when they prematurely used the Save last year. They're unhappy but they decide to pass on her and
Erika is eliminated
. It will be interesting to see if Heejun can dig himself out of this hole next week. See you for the next recap!
This entry was posted on 11:52 PM, and is filed under
AI, Colton Dixon, Deandre B, Elise Testone, Erika Van Pelt, Heejun Han, Hollie Cavanagh, Jessica Sanchez, Joshua Ledet, Phillip Phillips, Skylar Laine, TV
. Follow any responses to this post through
RSS
. You can
leave a response
, or trackback from your own site.