I'm currently looking for some new writers in order to expand the blog given that I can't post the amount of things I'd like to. So if you are interested in writing about anything related to music (news, TV shows, album reviews, introducing artists) just drop me an
email to musicisthedoor@gmail.com
and we can discuss some of your ideas.

25 December, 2012 10:24 PM

Cece Frey and Diamond White got the chop last week, with the ex-villain receiving the least amount of votes and the saved teen losing her sing off against Cowell's manufactured group Fifth Harmony. Only 4 remain now and by the end of the night, we'll know the identity of our finalists, who will make it to the final? ... It's time to face the music!
Recap and videos after the JUMP ...
Round 1 - Contestant's choice

Tate Stevens
"Bonfire" - 7,5/10
- He topped the list last week. Tate chose this song in appreciation of all his friends. Bonfires are about family, about friends, that's why he loves his song. He wants to show people how they do it. Mentor LA is sporting Tate's cowboy hat. Lol. This was good, much more energetic than his past performance, or at least the one I remember, plus he seemed to be enjoying himself. He's a great country singer and I've said that many times, but is he really interesting? Not at all.
Carly Rose Sonenclar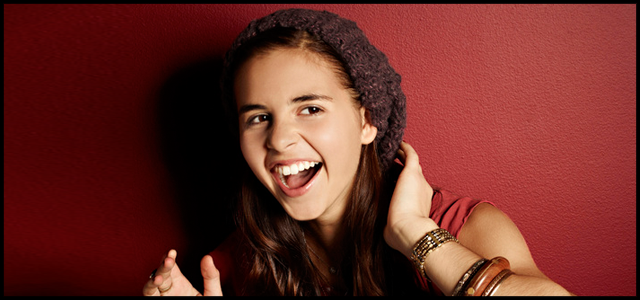 "Your Song" - 7/10 - She was outstanding last week but could only place 2nd. "It was really tough" she says. Her best friend Diamond also left the competition last week. This song means a lot to Carly because her dad loved playing it over and over again when she was young. His dad says this is the first song he ever played for her. "This song reminds me that my dad gave me my love for music", she says. Honestly, this song choice is stupid for her. She clearly can't pull Ellie's arrangement off, Carly doesn't have that type of voice and the song didn't really suit her. The runs were ok but I didn't see that emotional connection she's been giving us from the start. And that children's choir? Gosh.
Emblem3
"Baby, I Love Your Way" - 5,5/10 - It hurt them when Demi said they didn't command the stage enough. They chose this song because it brings memories of simpler times. They chat with their sister, still looking douchy. Drew says they are gonna rock the house. The performance start with them lying down on the floor, mostly sounding awful. I've came to realize they are incredibly mediocre singers. The first two weeks looks like a huge anomaly now cause I can't really believe these guys ever sounded that great. That said, this performance was quite strong overall, I liked the slightly reggae-ish sound and they actually worked the stage pretty well, at least it wasn't boyband 101.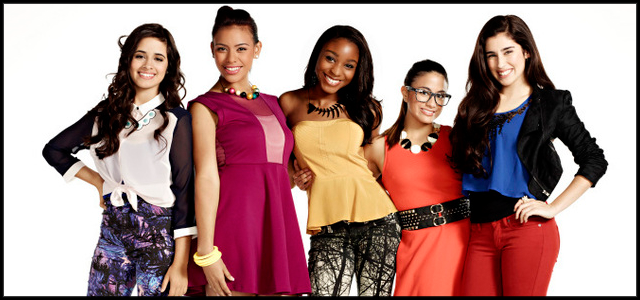 "Anything Could Happen" - 10/10 - Being in the B2 was scary for them, Demi saved them last week. They chose this song because they know who true that phrase can be. "We are not Fifth Unison", Normani says. They'll be incorporating a lot more harmonies since LA is always bitching about that. They'll also move a lot. "We wanna make it as fun as we can because this our last chance"; Lauren says, "us being here proves that anything can happen". Ellie Goulding's original is phenomenal and surprisingly, the girls completely owned the song like it was written for them. Terrific harmonies, awesome solos, crazy staging, I don't think it could've been any more perfect. Possibly the best performance of the season, and no, I'm not overreacting. They are the underdogs at the moment, hopefully, they can sneak into the Top 3.

Tate Stevens
"Fall" - 7/10
- Tate says this song has a great message. His wife has been his rock. "This song I can sing it and mean it, I want her to let go". It's his 15th anniversary this week. His wife said that the best gift he could give her is still be in the competition next week according to Tate. LA picked another generic country song for Tate. His own choice at least tried changing it up with an uptempo song. I enjoyed his rendition though but would I buy his music? Not really. Then again, I'm not his target audience at all.
Carly Rose Sonenclar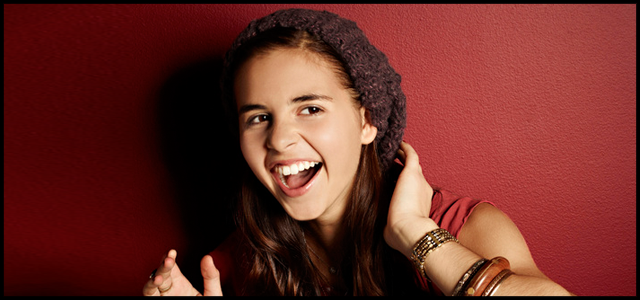 "Imagine" - 5,5/10 - According to Brit, this song is a big risk. She says she has to nail it since it's a very special song for many people. She wants Carly to play the piano at the start. She says it can be a bit tricky to sing and play the piano. This is yet another bad song choice for Carly. She's really sinking this week. Good vocals but not feeling this one either. She wasn't confident with it from the get go and the big notes didn't really add anything to her performance. She tried to show connection with the song but it just looked like she was about to cry to me. The ending with the piano was nice and I think the performance should have stayed there cause everything in between was bad. Her weakest performance. Unfortunately, she didn't nail it and as Brit said, if you don't nail it, a lot of people are gonna hate it.
Emblem3
"Hey Jude" - 5/10 - Wes says this is his favourite Beatles song of all time, yeah right. Simon thinks Keaton needs to step up. This was a bad call from Simon, they should be singing something current, not trashing The Beatles. Ok, they didn't completely trash it but this was quite boring. They are decent singers at best and this felt karaoke, drunk karaoke, when the night is dying, you know, the kind of music they'd play when they want you to leave.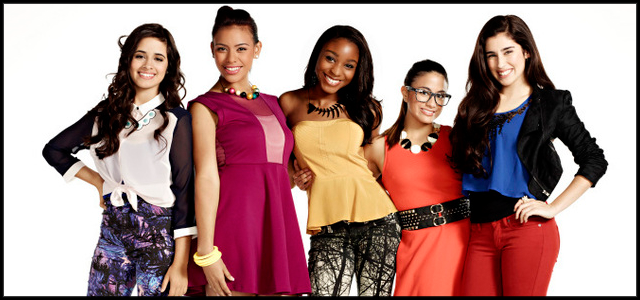 "Impossible" - 8/10 - They'll be singing the first song they sang together. "It's really fitting that we are going back to were we started with this song, it was such a magical moment and it was the time that we bonded as a group for the first time", Lauren says. They think singing parts of the songs in Spanish may get them into the finals. Oh noes. Singing in Spanish doesn't give you an edge over anyone, it's not really that special. Camilla sounds really bad with those Spanish lines and she's the one who speaks it. The other girls sound decent with it, their pronunciation isn't that good but much better than others I've seen. Normani and Dinah should have tried it as well, they were the only ones not to sing in Spanish. Nice performance, not the killer number their first round was but solid enough, a lot better than what the other contestants did.
Ranking
Fifth Harmony
Tate Stevens
Carly Rose Sonenclar
Emblem3
Eliminated:
Emblem3


This was a bit of a shocker! The guys really deserved to go home but I wasn't really expecting them to but when Fifth Harmony was announced safe first, they were doomed. For a second I thought Carly may be hitting the road, since she was quite weak this week. I'm glad to see Emblem3 go, specially cause Simon was pimping them so hard. He'll sign them though, without doubt.