I'm currently looking for some new writers in order to expand the blog given that I can't post the amount of things I'd like to. So if you are interested in writing about anything related to music (news, TV shows, album reviews, introducing artists) just drop me an
email to musicisthedoor@gmail.com
and we can discuss some of your ideas.

05 December, 2012 3:10 PM

I'm looking for a Swedish translator, if anyone is interested, please email me.
In a shocking result, Malcom Brandin left the competition when finding himself in the B2 against JEM, and the judges deciding to save the manufactured group over the rapper. Tonight, for the first time this season, the 4 remaining finalists will perform 2 songs, one they previously performed and a new one. Who'll leave us only one week before the final? ...
It's time to face the music!
Recap and videos after the JUMP ...
Benny Hult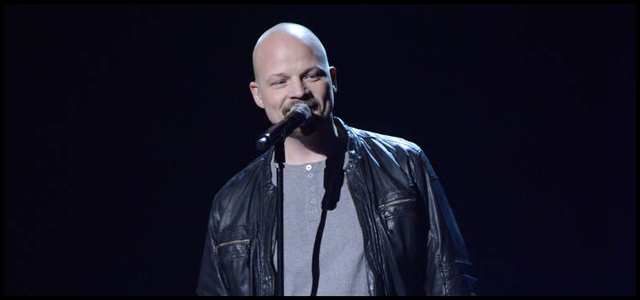 Don't you worry child (Swedish House Mafia) - 6/10
- Benny sang this song during Top 9 Redux and it was, and still is, his best performance. I hated the arrangement back then and I still hate it now. He was flat, not that he's ever not flat, and he was more pitchy than he normally is. He also seemed to be lacking air and he wasn't even moving. I don't remember him sounding this bad though, that was seriously a worsening. -
VIDEO
Awa Santesson-Sey
Mercy (Duffy) - 6/10
- So this basically the same performance she did back at Top 11 night. My exact words back then, "she's a great performer, I like watching her, I just don't like listening to her" and unfortunately that's still how I feel about her. Her vocals weren't as bad as before but they just weren't interesting, actually, they were very flat. Loved the way she danced around though. "If it ain't broken, don't fix it" said Andreas. -
VIDEO
Benny Hult
Halo (Beyoncé) - 7/10
- This is unexpected and I'm glad Benny is taking a risk with something so radically different. The arrangement wasn't very good, it started to slow and then the chorus sounded way to repetitive and weak but at least it was different from what he normally does. But was this enough to get him to the final? -
VIDEO
Awa Santesson-Sey
Jump (Girls Aloud) - 8/10
- This was surprisingly, the best performance of this second round. While I don't really like this song, Awa's voice wasn't atrocious weak mess it always is. She sounded powerful and confident and she showed more dynamics in her performance tonight than in her entire XF run. She's a great performer and I could actually see kids like her wanting to go to her concert. Very nice, that should guarantee her a place in the final. -
VIDEO
Ranking
Isak Danielsson
J.E.M.
Awa Santesson-Sey
Benny Hult

Isak Danielsson
J.E.M.
Wow, I'm pissed at this. I expected Awa to be safe but I kinda wanted Benny to be in the bottom and finally go home. I'm starting to wonder if Isak can win after this, I'm losing my faith on it. J.E.M. is probably toast after this cause tonight, the judges aren't deciding who gets to stay, the audience is voting for one of them to stay.
J.E.M.
- "Written in the Stars" - A great choice. As usual, they pick their songs better than Marie does though I admit she hasn't done such a bad job. Wonderful singing from Elli, the only problem was that it was too short. -
VIDEO
Isak Danielsson
- "Read All About It" - This is the song Isak should have sang instead of the sucky "Viva La Vida". He sounded amazing on this song, this is what he needs to do next week during the final, cause there's no way he's going home after this haunting rendition. -
VIDEO
Elimination:
As expected, the manufactured group is the act to receive the lowest amount of votes. It's a shame cause they really deserved to be in the final over Benny and Awa. At least they made it this far and weren't eliminated during the first week like NJOY, most groups don't get to make it this far. Is there a career for them in the near future? Probably.