I'm currently looking for some new writers in order to expand the blog given that I can't post the amount of things I'd like to. So if you are interested in writing about anything related to music (news, TV shows, album reviews, introducing artists) just drop me an
email to musicisthedoor@gmail.com
and we can discuss some of your ideas.

12 December, 2012 12:23 AM

Cee Lo lost Cody Belew and Xtina her last team member Dez Duron last week. It's between Cee Lo, Blake and Adam now and either judge could be left without a team this week. Plus the contestants take on two songs tonight! Who'll step up to the challenge? ... This is The Voice!
Recap after the JUMP ...
Round 1
Nicholas David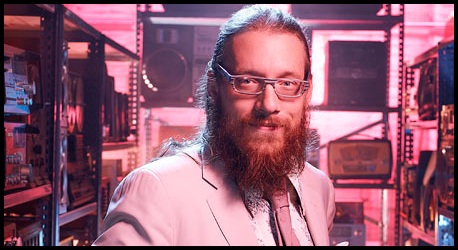 "September" - Team Cee Lo - 7,5/10 - Cee Lo was under the weather so his team gets to rehearse with Pat from Train. Pat says he's a fan of Nicholas. He wants him to do something that's uncomfortable. A great song for his soulful voice. I don't get what was the point of the disco dancers behind him and I admit they looked hilarious at times. Nick's delivery was impressive, though I wanted more, he didn't take many risks either.


Cassadee Pope
"Stand" - Team Blake - 8,5/10 - Blake picked this song for her cause it's a song about redemption and facing your fears. She's glad to sing this song because she thinks country music tells great stories. Rascal Flatts country? Not so sure. She'll give this song a pop rock approach. Nice arrangement, they made it very Cassadee sounding. Great vocals as usual, she also hit a pretty impressive high note in the middle. Not her best, but damn close. The coaches give her a standing ovation. And lol at Carson's comment, "Amazing how everybody happened to have a glow stick in their pocket tonight".
Amanda Brown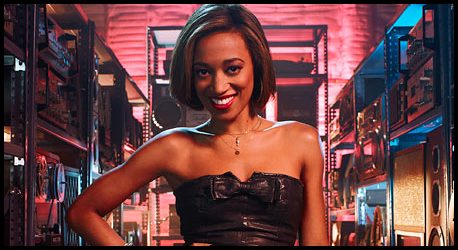 "(You Make Me Feel Like) A Natural Woman" - Team Adam - 9/10
- This song has never been done on the show. She's says a lot of her singing influence was from the church while growing up so there's an element of that on this song. This is for the ladies apparently. Sensational singing, how is it possible for someone to sound so fantastic in every single song? Awesome riff at the end, epic performance. She's the best singer in this top 6.

Terry McDermott
"I Want to Know What Love Is" - Team Blake - 5/10
- Terry chose this song because it brought him back to a time when he was losing his mother. He dedicates his performance to his wife. Blake wants to strip it down, just Terry and the piano. Clever idea but the performance wasn't too exciting. Lovely vocals but he's better suited for rock music. That's what he likes doing and what he does best. This was good for a change at least.
Trevin Hunte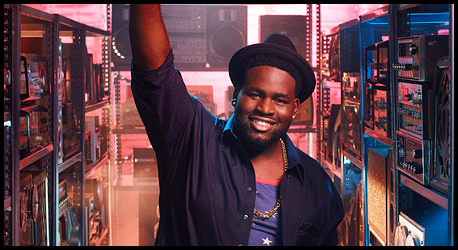 "Walking on Sunshine" - Team Cee Lo - 7/10 - Pat is also Trevin's fan. He thinks that he can make this song a little more current while not really his style. Trevin says he can relate to this song because he wants to have fun now. It really sounded like a mess the moment Pat announced the song choice but somehow, Trevin managed to pull it off. He took some nice liberties with the melody and his phrasing was great. Not current enough though but different from what we've seen from him in the past. This is a risk he should have taken weeks ago cause it really paid off.
Melanie Martinez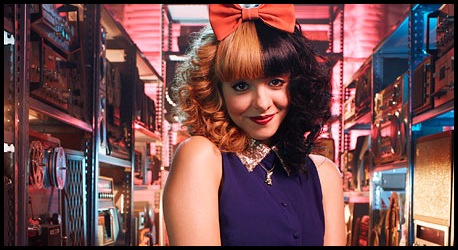 "Crazy" - Team Adam - 7,5/10
- Melanie's picked this song. She says she wants to give it the same treatment she gave to "Toxic". This song has never been performed on music competitions in the US before, cause the other half of Gnarls Barkley has blocked that from happening. The mannequins are dressed like Melanie, she's also playing a tiny piano. Her hair is half black, half blue for some reason. It doesn't look bad though. Gorgeous singing, I always love to listen to covers of this song and Melanie's unique twist was no exception. Her breathy vocals worked great on this too. Yeah, it was pitchy, but I still enjoyed that.
Terry McDermott
"Stay with Me" - Team Blake - 7/10
- Blake picked this song because it's a classic and Terry is a classic rock guy. He can see him winning The Voice and making a record that's vintage sounding and getting as much airplay as every other artist. Terry says he feels home singing this song. Compared to his first performance, which was extremely heartfelt, this just sounded like great karaoke. It wasn't very interesting and while he did hit every note perfectly, it wasn't enough to excite me. This seems to be a repeat note for him.
Trevin Hunte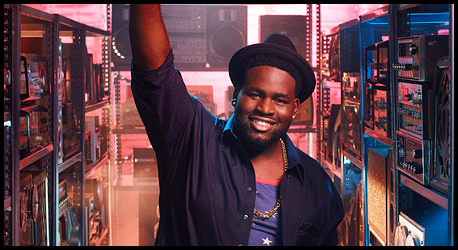 "And I Am Telling You I'm Not Going" - Team Cee Lo - 7,5/10
- Trevin picked this song for himself. He says it's a risk he's willing to take. "I hope Jennifer Hudson never hears that, because she'll quite this business", Pat says. Eh, I don't think so. Trevin says this song will send a message to America, stating he's not going anywhere. That sounded like a threat ... Haha. So he's back to safe ballads. Great singing but as it happens with Terry, Trevin's just great karaoke. He brings nothing new to this song and even his delivery looks like a copy. He's an old fashioned uninteresting singer and I can't see him being anything else either than a Vegas act. Great singing and impressive note at the end but that's about it.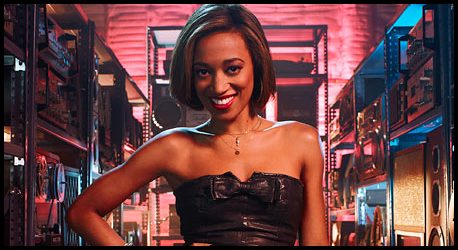 "Here I Go Again" - Team Adam - 8,5/10
- Adam thinks this is the last song on Earth people would expect her to sing. He wants to show everybody how incredible she is. I don't particularly like this song but Amanda's delivery was so awesome that I couldn't help loving what she did. The first lines, in which she was wearing the hood, were the standout for me, the intensity her face conveyed was so powerful, I loved that. Rocker Amanda is definitely better, I wonder why she doesn't do that every week.
Melanie Martinez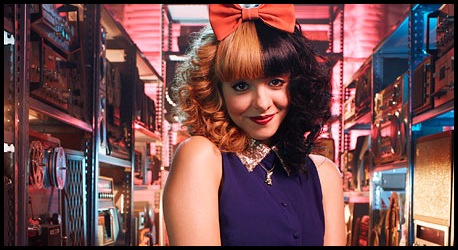 "The Show" - Team Adam - 8/10
- Adam said he had an epiphany the other night and he think it's important to show a little range with her. He thinks it's a great opportunity to show Melanie's lighter side. He says the song couldn't be more illustrative. The staging is insanely cheesy but it's very fitting for this song. I think I've seen this before, Lenka's music video maybe? It also reminds me to New Girl's presentation. Fun performance from her, cute vocals, but I prefer it when she sings darker material, as Blake said.
Cassadee Pope
"I'm With You" - Team Blake - 8/10 - Cassadee says this is her dream song, which ends with her winning. "It's about wanting support from someone, to have someone like Blake behind me is an amazing opportunity that I wouldn't have without The Voice", she says. This is a great pick for Cassadee but as it happened the first time she sang Avril, her voice is just too similar to her's and it makes she sound a little karaoke. Mind-blowing karaoke, but still. I loved the way she emoted though, a very sincere performance and her delivery was incredible as well. Had she done something a bit more unique with it, it would have been a lot better.
Nicholas David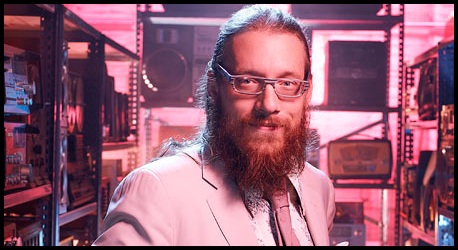 "Somewhere Over the Rainbow" - Team Cee Lo - 9/10 - He chose this song because it's his mom's favourite tune, he dedicates it to her. Pat wants Nick to reach for his highest level range wise. Nick wants to do his own take on the song but since it's such a classic he wants to keep that magic that rings to people hearts. This is definitely not what I was expecting. Great arrangement, at least it made the song sound different and interesting. Nick definitely made it his own but he may have overdid the arrangement a bit too much. I fully enjoyed it though, this is by far my fave performance of his. Loved how he played with the melody and the phrasing was exquisite. That was incredible.


Ranking
Amanda Brown
Cassadee Pope
Nicholas David
Melanie Martinez
Terry McDermott
Trevin Hunte
Results
Nicholas David
Terry McDermott
Trevin Hunte
Amanda Brown
I was expecting both Terry and Trevin to be sent home since they were the weakest last night but since their performances ranked on the Top 10 on iTunes, both got to stay. Amanda and Melanie on the other hand, weren't able to score a Top 10 position, thus sealing their fate. It's a shame the girls were eliminated since both are incredibly talented on their own. Adam's team is out now so the winner will either be Blake or Cee Lo.
This entry was posted on 12:23 AM, and is filed under
Amanda Brown, Cassadee Pope, Melanie Martinez, Nicholas David, Terry McDermott, The Voice US, Trevin Hunte, TV, TVO Series
. Follow any responses to this post through
RSS
. You can
leave a response
, or trackback from your own site.