I'm currently looking for some new writers in order to expand the blog given that I can't post the amount of things I'd like to. So if you are interested in writing about anything related to music (news, TV shows, album reviews, introducing artists) just drop me an
email to musicisthedoor@gmail.com
and we can discuss some of your ideas.

30 December, 2012 4:58 PM
I'M LOOKING FOR A DUTCH TRANSLATOR, IF INTERESTED, EMAIL ME
Claudia de Graaf, Sam Holden, Babette van Vugt and Laurrhie Brouns were eliminated during last week's Top 16, leaving each team with 3 members each and a total sum of 12 contestants competing for the title. Only 8 will remain after this show, will we have any shockers tonight? ... This is The Voice!


Recap and videos after the JUMP ...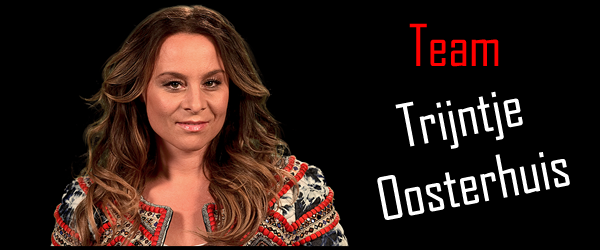 "Just Hold Me" - 10/10 - Team Trijntje
- Gosh this is yet another stunning cover. The setting reminded me to "Clocks", only prettier. The lights created a great atmosphere, quite magical, and put me on the mood for Tessa's flawless take on the song. Maria Mena's original is amazing itself but Tessa elevated the song to a whole new level and yeah, I may be overreacting but what she did with this song shouldn't be overlooked. Hopefully someone will snag her after the show, lock her up in a studio and release an album full of this heaven made tunes. -
VIDEO
"Addicted To Love" - 8,5/10 - Team Trijntje
- I learnt this week that Leona is actually Canadian. That's interesting. What Sandra and Tessa have in originality, Leona has in personality. She's not the greatest singer nor the most ground breaking but her likable attitude and her always-happy look sell her act. Cool vocals and an overall entertaining show but quite old fashioned if you ask me. I'm intrigued to see what her original material sounds like though cause there's certainly talent here. -
VIDEO
"New Age" - 1010 - Team Trijntje
- Wow! Marlon Roudette! That's something I would have never expected nor picked for her. I just didn't think this was possible. Sandra proved me wrong, completely owning this song and giving it the slowed up treatment she loves doing. Another golden star for Miss van Nieuwland, I don't think she can do something wrong, can she be anymore perfect? Only problem for her is that all her performances are similar, thus the mass public will start to get bored from her. That won't happen with me though, keep doing what you do Sandra, you'll always be a 10 in my eyes. -
VIDEO
Results
Coach's Points:

Leona Philippo - 37
Tessa Belinfante - 35.5
Sandra van Nieuwland - 37
Public's Points:
Leona Philippo - 37.3
Tessa Belinfante - 31.3
Sandra van Nieuwland - 31.4
Safe:
Sandra van Nieuwland - 68.4
Leona Philippo - 74.3
Eliminated:
This is a sad outcome. It pisses me off that Tessa had to leave the competition when acts like Johannes, Maame and Eyelar got to stay. That's why the new US format worked so well. This things didn't happen there. Unfortunately, we had to lose one of the girls and it had to be the dreamy Tessa. She'll be missed.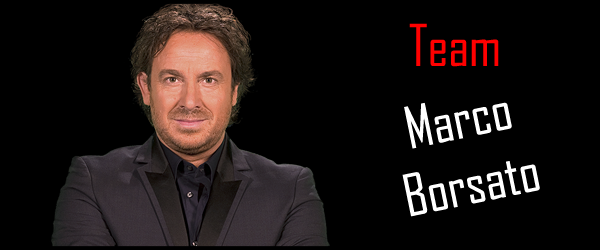 "Apologize" - 7,5/10 - Team Marco
- His plaster cast is now gone. That means Ivar gets to play the guitar for the first time and since he's basically a WGWG, that's exactly what he does. The performance is actually much better than what he's been doing for the last couple of weeks. He sounds a lot more like himself, more confident and not as lost on the stage. Guess he can use the guitar as a shield now. His boring though, nothing I haven't seen before and I've seen this done better many times. -
VIDEO
"It's My Life" - 8/10 - Team Marco
- Bon Jovi? Hmm. Not as awful as it sounds but still a weird song choice. She must have known she was leaving tonight and picked what she really wanted to do cause there's no way she picked this song to stay in the competition. She's yet another act I can't figure out. She's sang Pink, The Temptations and now Bon Jovi. What style is she? Cause right now, she's bland and without an identity. She needs to find herself first, which I think is what Nick told her. -
VIDEO
"Diamonds" - 8/10 - Team Marco
- As painful as this sounds, Rihanna sounds much better live on this song. Barbara is a great singer but she just lacks the soul in her voice. I thought she had it but it was pretty evident she doesn't here. Rihanna has a certain something Barbara doesn't and it shows. Still, her cover was beautifully done and while not as striking as the original, very heartfelt. Weak song choice I'd say, she should've done better. -
VIDEO
Results

Coach's Points:

Ivar Oosterloo - 31
Anja Dalhuisen - 31
Barbara Straathof - 35
Public's Points:
Ivar Oosterloo - 33.3
Anja Dalhuisen - 16.5
Barbara Straathof - 50.2
Safe:
Ivar Oosterloo - 64.3
Barbara Straathof - 85.2
Eliminated:
Predictable results. Who didn't expect to see Anja leaving the competition tonight? Ivar unleashed the WGWG and Barbara, despite a bit worse than usual, is still the front runner in this team. Anja has no identity, when she founds it, she could be the one to beat but since she hasn't yet, she's dismissible.


This entry was posted on 4:58 PM, and is filed under
Anja Dalhuisen, Barbara Straathof, Ivar Oosterloo, Leona Philippo, Sandra van Nieuwland, Tessa Belinfante, TV, TVO Series, TVOH
. Follow any responses to this post through
RSS
. You can
leave a response
, or trackback from your own site.