I'm currently looking for some new writers in order to expand the blog given that I can't post the amount of things I'd like to. So if you are interested in writing about anything related to music (news, TV shows, album reviews, introducing artists) just drop me an
email to musicisthedoor@gmail.com
and we can discuss some of your ideas.

17 December, 2012 11:19 PM
Last week early favourite Julia Plaksina left the show. The public was shocked and tried to convince the producers to bring her back but failed, obviously. Why bring her back if the public didn't vote for her in the first place? So now, Sosedov is lonely and desperate. I wonder how harsh his critiques will be tonight? Today each act will sing two songs, a retro-song and a current song. Judges can't change anything anymore and there won't be a song for survival, the public alone will vote one act off, simple as that ... It's time to face the music!
Recap and videos after the jump ...
Round 1

Alexey Smirnov
(Алексей Смирнов)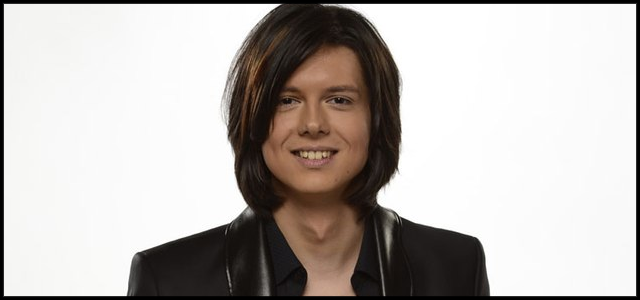 This Light Between Us - 6/10
- The disabled girl from the previous weeks came to visit him - such a miracle, she can walk now (really?). This song is what his fans asked for and I guess they are satisfied with his vocals and such. But for me, not being his fan anymore (sadly), he just doesn't connect with the melody, they are going in different directions. Plus his pose is always the same - tense and frightened. Sosedov didn't like the song. In fact, he didn't even listen to it - he doesn't want to listen to anyone else because Julia was the strongest act and she was eliminated (oh well, but what about Alexey?).
(Евгений Литвинкович)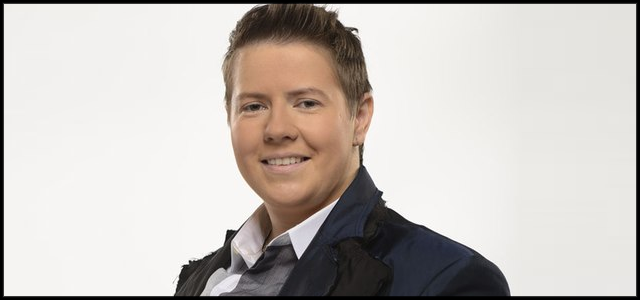 Темная ночь - 4/10
- I wouldn't have expected a military song from him. It's a speculation, of course, he's pushing on people's feelings, on their nostalgia. Plus, this isn't a vocal song, it's a story and while he's always good with storytelling, I don't think this song is right for the show. Sosedov saw it like a high-school performance (I guess he has never seen Glee). Irina hopes the second song will be brighter, well, let's hope together.
Dmytry Sysoev
(Дмитрий Сысоев)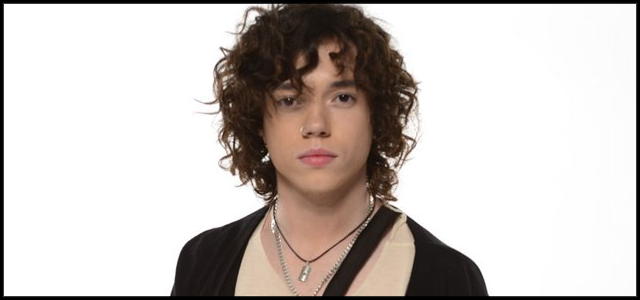 Moves like Jagger - 9/10
- Seryoga called him Prometheus, I guess we'll find out why in a minute. This song actually suits him a lot. I was getting tired of him earlier, well, I'm not now. Finally, a serious level of energy. His moves are decent too, as well as his looks (I want a jacket like his!). Igor thinks Dmytry not only moves but looks like Jagger. Sosedov was dancing to ABBA when he was young and even though he likes Maroon 5, their songs are not even near that great as ABBA's (oh well). Irina calls him "the dancing rocker".
D-version
(Группа «D-версия»)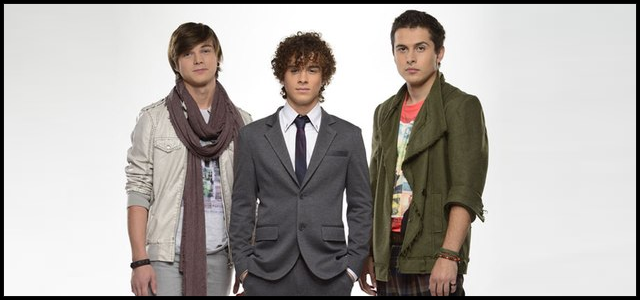 Алёшка - 6/10
- Last week a miracle happened and they were saved by the public. Irina has recently learned about Little Mix's victory and that gives her hope. They will sing about friendship because they care about each other so much now (and all that conventional speech that recently-put-together groups give us every time). Their harmonies are getting tighter and sound very interesting. The staging is awful though and I strongly dislike the fake scars on their faces. Seryoga didn't like it at all. Sosedov didn't think they heard the original version cause they are too young. He also didn't see their soul in the performance.
Aida Nikolaychuck
(Аида Николайчук)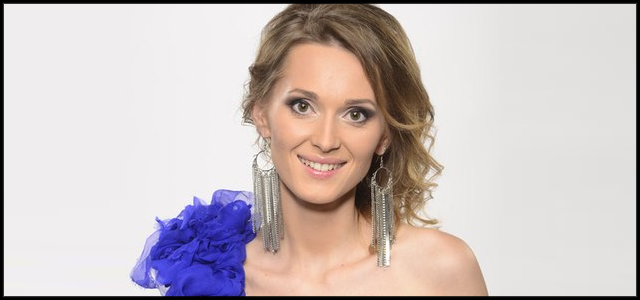 I wanna be loved by you - 9.5/10
- She's the only girl in the competition now. She is not her usual cold-stone self and that's a huge improvement. I like everything, the staging, the looks, the voice, the singing manners, it's nearly perfect. Her voice is obviously bigger than Marylin's, but it's the other way around with the sexiness. Seryoga found the performance interesting, he also likes jazz girls a lot. Sosedov, of course, didn't enjoyed that cause he remember this song from childhood. He didn't see Marylin's sexiness in Aida (but he's gay so he doesn't know about such things).
Round 2
(Евгений Литвинкович)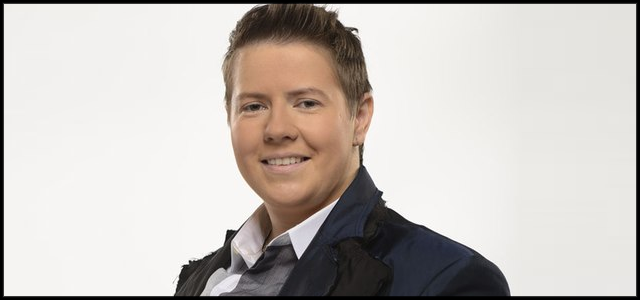 Skyfall - 2/10 - Nah, this doesn't suit him. At all. And singing Adele is a bold choice. Too bold. Sosedov is shocked, what a surprise. He was reminded of Nord-Ost drama because of the staging and was too depressed to like the performance.
Alexey Smirnov
(Алексей Смирнов)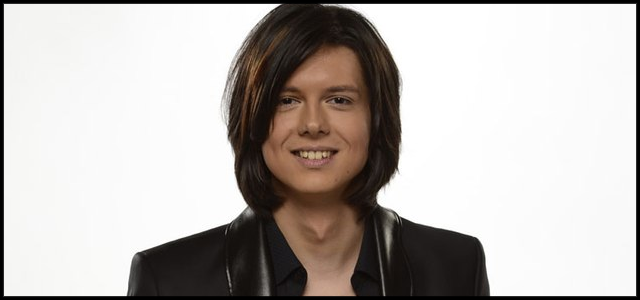 Там где клен шумит - 9/10
- Retro looks good on him and his pose is different. Obviously he connects with this song better and I like it more than his previous one. Sosedov says thank you (wow, that's something new!). He was seven when he first heard this song (we could write his biography now) and he remembers the staging being the same as it's now. He says Alexey's tone is not modern but retro. Irina agrees with everything and Igor wants him to sing song from the 70s.
Aida Nikolaychuck
(Аида Николайчук)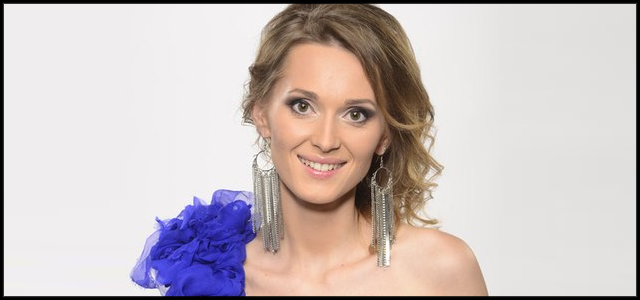 Ніжно - 7/10
- Saint Aida is back. She looks so pale without make-up - I want to pity her. She sounds great, so do I even have to comment on this aspect of her performances again? For Irina that was the first slow song Aida performed that she believed in. She was about to cry (but that doesn't mean anything, her eyes are watery all the time). Sosedov thought it was perfect song to ask for alms. He says the song does not have a good melody. Well, he's right about that - but that's why Aida's voice really shined.
D-version
(Группа «D-версия»)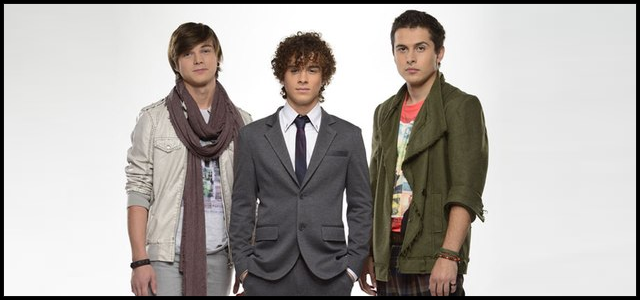 Grenade - 6/10
- Now they look like an average boyband and I love them for being different. Slava sounds beautifully while singing solo but this song is too difficult for them, being the newly made trio. The end was specially off-key. The arrangement is interesting though, I would've liked to hear it again with all the notes in their places. But the way they perform - I always enjoy that. Like the end of the world is actually happening. Sosedov says they tried, they wanted to, but didn't succeed. Seryoga likes them for fighting, for stay desperately.
Dmytry Sysoev
(Дмитрий Сысоев)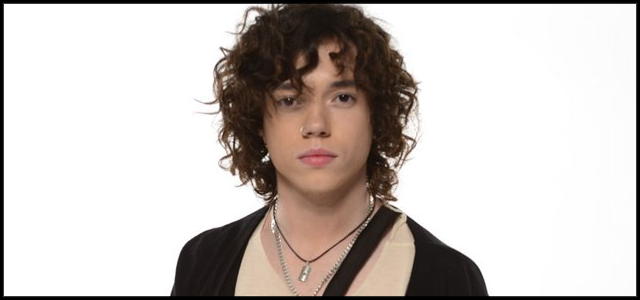 Олеся - 10/10
- I didn't recognise his voice from the start. He hits all the notes and shows a lot of emotion. I have to confess - I liked Alexey more on the early stages of the competition, but now it's vice-versa (also he is my mum's favourite and she wants him to win). Irina doesn't see him as a rocker now and likes him better as a romantic (her opinion is so changeable). Sosedov wouldn't be surprised if he goes home today because he was the best today (he's still angry about his loss)
Yoli's Ranking:

Dmytry Sysoev - Olesya
Aida Nikolaychuck - I wanna be loved by you
Dmytry Sysoev - Moves like Jagger
Alexey Smirnov - Tam gde klen shumit
Aida Nikolaychuck - Nijno
D-version - Grenade
D-version - Alyoshka
Alexey Smirnov - This Light Between Us
Eugeni Litvinkivitch - Temnaya noch
Eugeni Litvinkivitch - Skyfall

MDS's Ranking: (to be added)

Eugeni Litvinkivitch
Aida Nikolaychuck
Dmytry Sysoev
D-version
Alexey Smirnov
Results
There's not such thing as a bottom 2 today. The public is in charge tonight and one act will go straight home. Why am I nervous? My well-being does not depend on this! But here I am with a fastening heartbeat, guessing who will leave (I blame heartbeat-simulating melody and dramatic pauses). Host names Dmytry, then Aida, then Alexey and then there are two. Who is leaving? Eugeni or D-version?
Elimination:

D-version
Public decided, and it's D-version. Such a surprise. Rules say they have to sing a goodbye-song. But not only I get to hear them again - I also get to review an original song. Yes, that's right - they wrote an original song. It's called "Божевільні" ("Crazy") and is about their X Factor experience. Needless to say I respect them for their attempt, for not saying goodbyes and deciding to stay together and to storm the musical world. Listening to the song, I have to admit they know what they are doing - Nazar raps, Danila and Slava sing together, and their energy level is as high as it usually is. The lyrics don't impress me very much, but it does have a catchy chorus, so the song might be popular if they'd release it. I genuinely wish them luck, there's a gap in the market for a fresh boyband.


As for the show's next stop - quarter finals. Who will win? I guess it will be Aida, but only time will tell.