I'm currently looking for some new writers in order to expand the blog given that I can't post the amount of things I'd like to. So if you are interested in writing about anything related to music (news, TV shows, album reviews, introducing artists) just drop me an
email to musicisthedoor@gmail.com
and we can discuss some of your ideas.

03 December, 2012 7:59 PM
Some countries have already crowned the winner (I spot Samantha Jade's face up at the blog's header) but we are only half way of choosing it. I wish we had the rankings like in the US version to know who is number 1 right now. Is it almost-as-good-as-a-professional Julia, stone-cold beauty Aida, experienced Yakov, shy rocker Alexey, actor-singer Eugeni or charismatic Dmytry? At least I know it's not dynamic trio D-version, but they still are my own number one two weeks in a row. Will they be as good tonight or is this their time to go? ... It's time to face the music!
Recap and videos after the jump ...
Aida Nikolaychuck
(Аида Николайчук)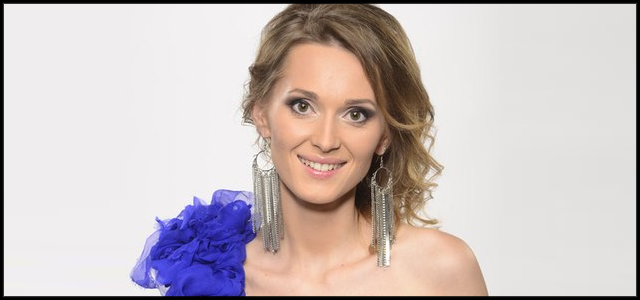 Узнаешь этой ночью - 5/10 - We are reminded yet again about the YouTube views. The theme today is favourite judge's songs, so basically, any possible song. Igor let's her choose and claims that it's his favourite song because it is sang by Aida (very cheesy!). This song is the song she can really relate to (and the next chapter of all the previous songs she sang here). I don't know why, but I just haven't felt anything while she was singing, not even fear she would be hurt by those knives (I wonder who throws them, maybe Irina?)
Alexey Smirnov
(Алексей Смирнов)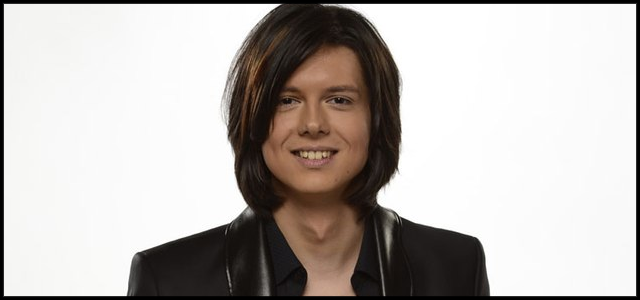 I want to break free - 7/10 - The show changed him, he's more open now. Some girl who lives in Washington wrote him an email (and I've got greetings from Canada on my channel, so no, not jealous). She is disabled, but has a goal now, to walk again and to meet Alexey. Isn't it against woman rights to work that hard, pushing his cell? He's doing a good job, I can only hope his head doesn't spin much after that. Apparently, Alexey pleases Irina in all the possible ways. Sosedov likes his study skills and is glad Alexey listened to the critiques he gave him earlier.
Yakov Golovko
(Яков Павлович Головко)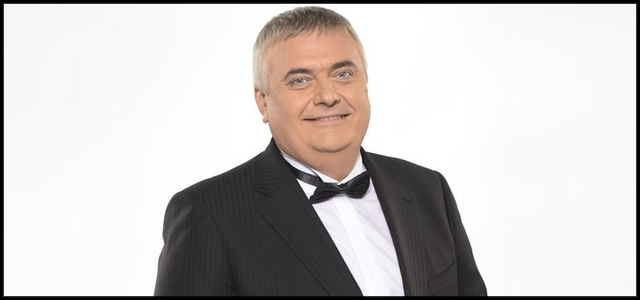 Salut - 5/10 - Another epic song by Yakov and another song that doesn't surprise anyone (imagine what if the theme was disco hits or something like that!). But the big question is, will he find himself in bottom 2 later or not? Judges start to discuss Paris and it's atmosphere, some even felt like being there during Yakov's performance. Sosedov is the only one to critique, as always. He says Yakov's pronunciation was way too awful. I'm not an expert on this, but that well may be true.
Dmytry Sysoev
(Дмитрий Сысоев)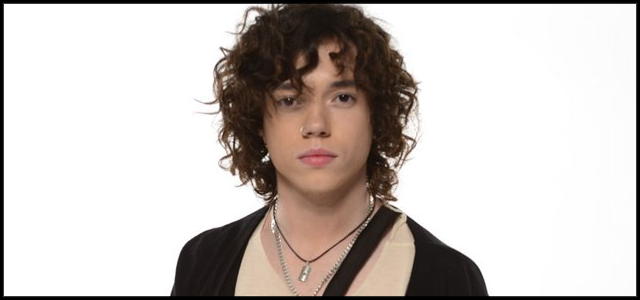 Очарована - 8/10 - According to his vocal coach, Dmytry now believes in himself (weird, he never seemed the self-concious type to me). This week he is singing for his father (oh, again?). I would like that very much if the whole show wasn't that flat already. He is doing a good jog though, being soft and romantic, I'll give him that, but I'm waiting for something more from him, more energetic, more rock, more vivid. Sosedov said his voice was very strained but the middle register was flawless, and Irina is much more pleased now. Last week she wanted to see his heart and it finally happened (yay for that).
D-version
(Группа «D-версия»)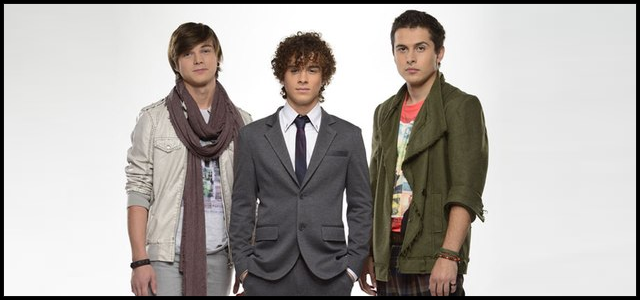 Until - 8/10 - They are ready to live and work together, even after the show. It's a huge statement since Slava's biggest fear was to be put in a boyband (funny, because I predicted him to be in one the first time we saw him). Singing a song from "Kate and Leo", boys are ready to prove they belong here. It's a beautiful song, and I feel lost in this magical atmosphere. Igor sees potential here, and also claims they are an embellishment to the third season. Sosedov gives them a lecture about Sting being an experimentalist and how impossible his songs are to sing. He finishes the lecture by calling the boys costumes asexual. Seryoga, on the other hand, saw philosophic depth and is thankful.
(Евгений Литвинкович)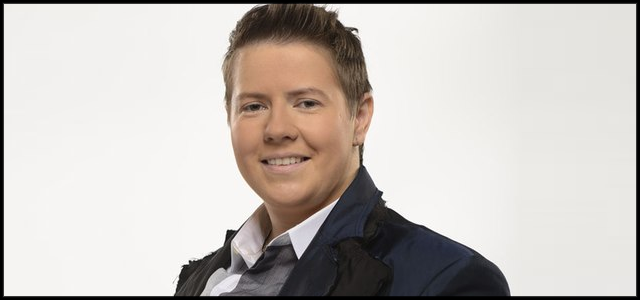 Знак бесконечность - 9/10 - When Igor said risky song I couldn't even imagine it'll be this risky. This isn't a vocalist song, it's a story that needs to be told, and I heard it from Eugeni. I don't always get him, but that was almost perfect. Sosedov remembers the coat Eugeni is wearing from the first live show (budget cuts?). He wants to see Eugeni as a little prince or a little lord (Sosedov and his sexual fantasies, ew!).
Julia Plaksina
(Юлия Плаксина)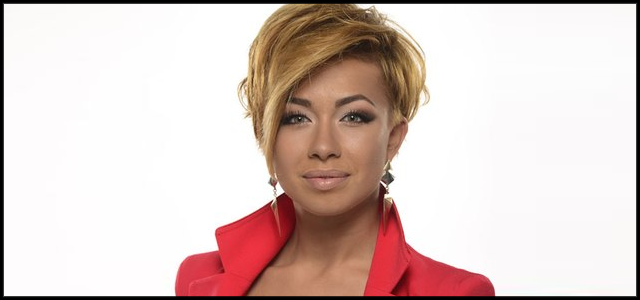 Как я верила - 8/10 - Everyone, even my cat knows she is the favourite to win the whole thing. But before all the buzz, she was working at karaoke bar and it was very difficult. Physically difficult, says Julia, as she was lacking air. Finally, some energy. But I don't think bits of her audition song "Euphoria" were necessary. Irina doesn't know anybody like her (I do, but that's a different story). Seryoga can only say he wants to see Plaksina at concert.
Yoli's Ranking:

Eugeni Litvinkivitch
D-version
Dmytry Sysoev
Julia Plaksina
Alexey Smirnov
Aida Nikolaychuck
Yakov Golovko

Eugeni Litvinkivitch
Julia Plaksina
Aida Nikolaychuck
Dmytry Sysoev
D-version
Alexey Smirnov
Yakov Golovko
Results

Bottom two:
Yakov Golovko
D-version
I was right. It's a pity the boys cannot get the votes and will leave soon. If not now then next week for sure.
Yakov Golovko - No hard feelings, but he sang everything he could here. About time Igor loses someone from his category.
D-version - They always choose the right song to singe for survival and fight properly. Their energy is incredible, they sing like they are about to explode.
Irina: I love Yakov as a person but I'm voting for my boys to stay.
Igor: I would like to see you boys go further, but I have to vote for Yakov to stay.
Seryoga: Tough choice. It's more difficult for a band to fight than for a solo artist. I'm basing my decision on who I think really fought for survival, who showed a desire to win, and that's D-version.
Sosedov: I vote for my generation, that's Yakov.
Elimination (via deadlock):

Yakov Golovko
Finally! Next stop, Top 6, and if I'm not mistaken, there will be not one but two songs from each act, exciting!
This entry was posted on 7:59 PM, and is filed under
3D, Aida Nikolaychuck, Alexey Smirnov, D-version, Dmytry Sysoev, Eugeni Litvinkivitch, Julia Plaksina, TV, X Factor Ukraine, XF Series, Yakov Golovko
. Follow any responses to this post through
RSS
. You can
leave a response
, or trackback from your own site.