I'm currently looking for some new writers in order to expand the blog given that I can't post the amount of things I'd like to. So if you are interested in writing about anything related to music (news, TV shows, album reviews, introducing artists) just drop me an
email to musicisthedoor@gmail.com
and we can discuss some of your ideas.

18 December, 2012 1:26 AM

Last week, Paige Thomas and Vino Alan left the competition "in the most shocking elimination so far". Tonight, everyone is fighting for a place in the semifinal as the top 6 risk everything singing unplugged songs and facing the Pepsi challenge. Anything is possible, no one is safe, anyone can go home (If you haven't noticed it yet, yes, I'm mostly quoting the intro)... It's time to face the music!
Recap and videos after the JUMP ...
Round 1 - Unplugged songs

Cece Frey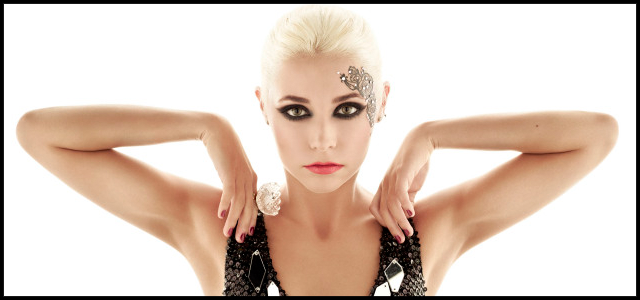 "The Edge of Glory" - 8/10
- She miraculously avoided the bottom 2 last week and placed 5th. Demi is glad that Cece is her final act. "There's a lot of pressure, I'm just gonna work my butt off and keep reminding America that I'm worth voting for". Cece feels this is a great risk cause she's had vocal issues in the past, "if you have a vocal mistake, everyone is gonna hear it". She says that in the past she's had a lot of dancers and props to mask her vocals. I never expected her to recognize that. Haha. Gorgeous setting and surprisingly, her vocals were quite good for most of the performance. Without a doubt her best and even if she's still not giving us that sexy postal worker from JH, that was a great performance by Cece's standards.
Emblem3
"Just the Way You Are" - 2/10
- They are singing a very predictable song according to Demi. They are shown buying some new boards. They want to play instruments this week. Simon thinks they need a lot of vocal work on this song. Always-shirtless dude is playing guitar. His vocals are atrocious. It sounds amateurish, like if they had never sang before tonight. Horrible harmonies too. The only one who sounded decent enough was the middle guy, Wes I think, and he wasn't that good either. The other two were a wreck. This shown all their limitations, awful performance, LA dissing Fifth Harmony and saying they can sing harmonies was an utter joke. "It's a downgraded version of the Jonas Brothers five years ago", Demi said. Spot on.
Carly Rose Sonenclar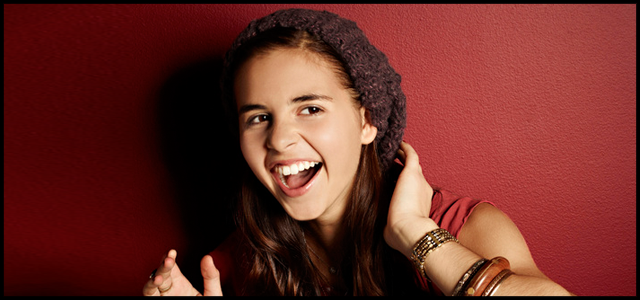 "As Long as You Love Me" - 9/10 - She didn't expect to be #1 last week. Brit chose a Bieber song. Carly's face is priceless. "It's a very unexpected song for my acoustic song", she says. Carly thinks LA will be shocked to listen this song like this. Cool arrangement. The way she shows her emotions feels very sincere, unlike other child singers, like Beatrice, who look fake. She sounded amazing on this song, I was shocked she made me like a Bieber song, and you all know I hate everything he does. The second half was outstanding. "You sang it better than Justin", Demi says. Well, that's not that hard, is it?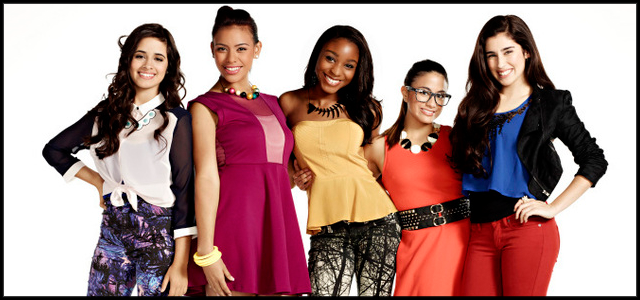 "Set Fire to the Rain" - 8/10 - Ally went back to Texas for her grandparent's funeral. She didn't came back until Tuesday, so the girls are feeling the pressure. Lauren thinks that if they work really hard they could make it to the Top 3. LA says they sing well but they don't see harmonies. They'll be showing their harmonies this week. This is very good but as far as the harmonies go, there wasn't much going on there. Their solo vocals sounded gorgeous though. "They should have called you Fifth Unison", LA says. Demi feels that a couple of them should be solo artists. Simon says there're no girl groups in the market. What about Little Mix, Simon? You know, the group that won your own show last year.
Diamond White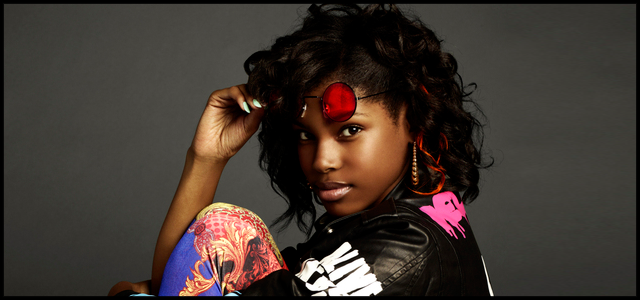 "It's a Man's Man's Man's World" - 5,5/10
- She was saved last week when she found herself against Vino in the B2. "Seeing Vino go home was a ...", "SHOCK", Carly finishes. Brit says she has to bring her heart and her soul tonight. Her vocals were very inconsistent here, she stayed on pitch but her tone was horrendous. She's already sang this and while she looked a lot more confident, as Simon pointed, it was a little screechy and she should have sang a different song.
Tate Stevens
"Livin' on a Prayer" - 6,5/10
- LA and Tate go out for a beer. He tells Tate that he needs to make sure his wife understand that he has to do this and he can't look back. "You better nail this", LA advises. He wants it to sound like Tate. Unfortunately, he totally failed at that. Yeah, the song sounded slightly country because the track sounded that way but Tate's voice didn't bring something different to it and it was just karaoke. Plus he skipped the high note! Which is the best part of the song just like Demi said.
Round

2

- Pepsi Challenge
Cece Frey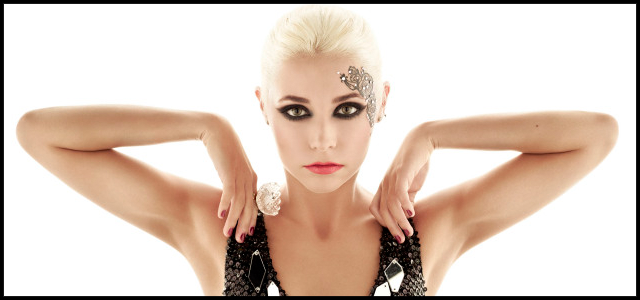 "Part of Me" - 5/10
- I was hoping the fans picked "Die Young" for Cece, given that she's so similar to Ke$ha. This is a good song as well but Cece's voice isn't strong enough to pull it off. The staging and her outfit are pretty hilarious. The leopard spots are back as well! That was a vocal mess but still pretty entertaining, at least it gave Cece the chance to sing something current, which she hasn't for a long time.
Emblem3
"Forever Young" - 3,5/10
- So Wes sounds awful now and Drew sounds even worse than he did before (was he faking an accent?). The youngest is the one who sounds decent here. Still, awful song choice, it makes them sound like the boyband they sworn they wouldn't become. If we were basing it on the performances, they should be hitting the road tonight, obviously, they won't.
Carly Rose Sonenclar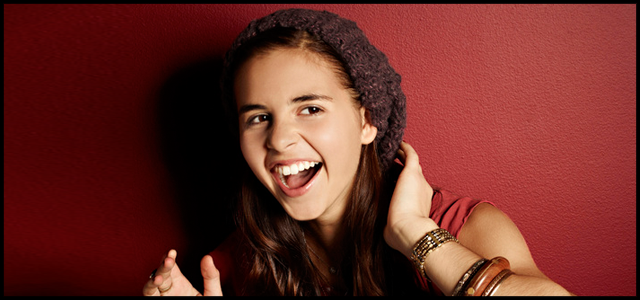 "If I Were a Boy" - 8,5/10 - Great song choice for her, I was actually hoping she sang this. Again, flawless vocals from her. She reminds me to Drew to a certain point. Wonderful performances every week with a surprising level of maturity. The difference is Carly has a shot at the title given that there are fewer liveshows this year and people won't have time to get bored from her. Phenomenal singing, I preferred her previous performance though, it was more interesting.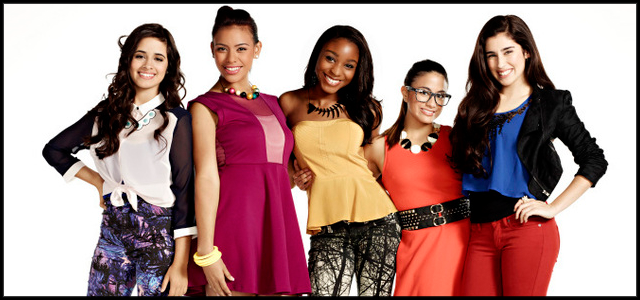 "Give Your Heart a Break" - 8,5/10 - They are singing Demi's song! "Win!" she says. There were much more harmonies here but still not really there. Their solo parts were sublime, all of them sounded incredibly good, specially Ally, I was surprised at how good she was. I really enjoyed this performance, their best to date. Demi says this should have been their song and that Simon did a good job. Lol, he didn't have anything to do with this performance.
Diamond White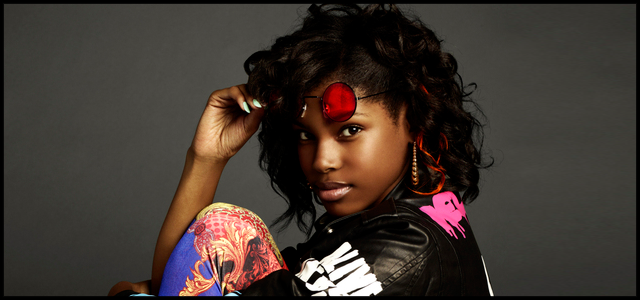 "Diamonds" - 7/10
- Dimond singing "Dimonds", that's somehow pretty funny. She descends to the stage on a giant diamond. Not the best song she could've sang but at least she was pretty solid throughout it. I still don't like her tone, there's something I don't find pleasant about it. I didn't enjoy it much to be honest. On the other hand, she looked really confident this week, like if she really wants to stay in the competition. It may be a little to late though.
Tate Stevens
"If Tomorrow Never Comes" - 7,5/10
- He previously said Garth is one of his heroes. He clearly has sang this song before and while not unique at all, this is what he does best and it shows. Incredibly boring to be honest, but he's a true country artist. I wonder what his original material may sound like cause right now he sounds like every other country singer out there. This will catapult him back on top though. Demi says she got a little sleepy. You and every other person who tuned in to the show.
Ranking
Carly Rose Sonenclar - As Long As You Love Me
Carly Rose Sonenclar - If I Were A Boy
Fifth Harmony - Give Your Heart a Break
Cece Frey - The Edge of Glory

Fifth Harmony - Set Fire To the Rain
Tate Stevens - If Tomorrow Never Comes
Diamond White - Diamonds
Tate Stevens - Living on a Prayer
Diamond White - It's a Man's World
Cece Frey - Part of Me
Emblem3 - Forever Young
Emblem3 - Just the Way You Are
Eliminated:

Cece Frey
We all knew this was eventually going to happen. Cece was one the villain of the season and miraculously she managed to make it to the Top 6. She actually proved to be a very sweet girl and I'm actually sad to see her go. She was by far one of the most entertaining acts left and I'll definitely miss her crazy performances every week. Demi is rocking the leopard spots in her honor this week. She's now left without an act.
Fifth Harmony
Diamond White
Fifth Harmony - "Anytime You Need a Friend" - Not a fan of this song but they actually sounded wonderful on it. Diamond has a tough battle ahead and I really don't think she'll be able to outsing them. Cause they are much more superior than she is. Plus they sang harmonies tonight, and pretty terrific as well!
Diamond White - "I Hope You Dance" - Just awful. Screechy as hell and way out of her comfort zone. Why pick this song if you clearly can't sing it properly? After eliminating Vino last week and being brought back to the competition, I think Diamond is out of second chances.
Simon: "I want to congratulate both artists from what they just did. I know I'm biased, but Diamond has been in the B2 before and Fifth Harmony hasn't, so I have to send home Diamond"
Britney: "The act I'm gonna send home tonight is Fifth Harmony"
LA
: "This isn't easy. I wish one of you weren't so lovable but you are so lovable that you make it even tougher. The act I'm sending home is, so unfortunate, Diamond"
Demi: "You have come so far and it's amazing to watch you guys grow the way that you've. I think you have careers that are gonna last. I hate having to make this decision but the act I'm gonna send home is Diamond"
Eliminated:
Diamond White


Yep, Diamond is leaving us. Honestly, I won't miss her at all. She's been a questionable singer from the beginning. She's thinking about Cher Lloyd, who came in 5th as well. I'm not sure she can achieve what Cher has but hopefully she will. She's only 13 after all.
Result Order
B3. Fifth Harmony
3. Emblem3
2. Carly Rose Sonenclar
1. Tate Stevens
This entry was posted on 1:26 AM, and is filed under
Carly Rose, Cece Frey, Diamond White, Emblem3, Fifth Harmony, Paige Thomas, Tate S., TV, Vino Alan, X Factor US, XF Series
. Follow any responses to this post through
RSS
. You can
leave a response
, or trackback from your own site.