I'm currently looking for some new writers in order to expand the blog given that I can't post the amount of things I'd like to. So if you are interested in writing about anything related to music (news, TV shows, album reviews, introducing artists) just drop me an
email to musicisthedoor@gmail.com
and we can discuss some of your ideas.

02 December, 2012 11:46 PM
Published by Kevin Mc Stravock

We lost Rylan last week which was probably a bit of a loss entertainment wise for the show but let's be honest, on a talent basis he did sort of overstay his welcome. I quite enjoyed his performances but I'm glad that we have a final four with three acts who have at least a decent amount of talent, even Chris who is the weakest in my opinion can sing. As only three can make the final, which of the four will miss out? It's Time T

o Face The Music!
Recap and videos after the JUMP...
Christopher Maloney


'You Raise Me Up' (Josh Gro

ban) - 1/10 -
If anyone is having trouble sleeping tonight, why not tune into this performance? Sorry but I despise this song and Christ

op

her

'

s rendition of it
is a shouty snoozy mess to be perfectly honest. I honestly don't get why the judges decided to be nice tonight because this was probably worse than anything he has done in the past few weeks, he decided to be even more middle of the road cruise ship tonight and even though the standard of the series has been quite low overall, Chris is easily the worst contestant left. Also, Louis, Westlife covered the song, it wasn't originally by them, as goes for most of their back catalogue, anyway, same old same old from Chr

istopher, watch him get through this week.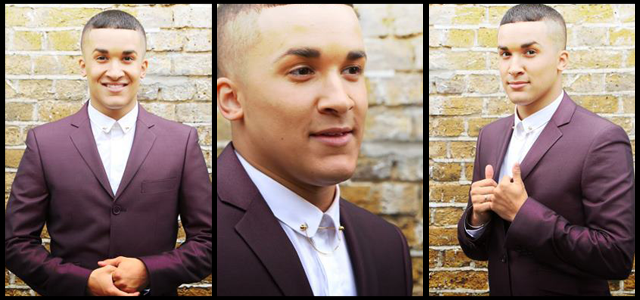 'I Look To You' (Whitney Houston) - 7.5/10 - This performance is dedicated to Jahmene's brother who committed suicide a few years ago. Jahmene sang the song at his brother's funeral but couldn't get the full way through the song so he's singing it tonight hoping that he can finish off the performance that he had started. Nicole is crying already, it's safe to say that this will be an emotional performance, because it has such a huge personal meaning, I cannot fault that aspect of the performance, the only thing I would say is that he overdid it vocally on the big notes and it turned into a vocal gymnastics exercise during the chorus for my liking. A good performance overall though, I would have just liked to have seen a little bit more subtlety. Oh and Nicole goes a bit overboard and talks about seeing the Baby Jesus. Okay Nicole!
Union J
'Beneath Your Beautiful' (Labrinth feat. Emeli Sandé) - 6/

10 -
I love this song and I feel like they really need to nail it to impress me
. The original was so great that I fail to see how this will work as a boyband track, it just strikes me as a duet song and nothing more. Not a great start, they appear to be singing with a slightly forced upper range and then it just turns into a bit of a free for all, there is no sort of order to the performance, their harmonies aren't sounding great, when it kicks into the second chorus, they just start singing over each other and it sounds really weird. I usually really enjoy their performances but I do not like this at all, if they're hoping to make the final, that was a really bad way to kick off their semi-final campaign, it didn't sound good at all, I was left underwhelmed by Union J there, not my favourite of the

irs by a country mile.
'One' (U2) - 10/

10 -
What is it with people covering songs I love tonight? Another amazing song and this one in particular is just perfect for the artist covering it. James has a really soulful aspect to his voice as well as the edgy tone we've been used to and unlike anyone else on the show, he manages to make every song he covers sound like his own track which is something that only an incredible performer can manage to do, James has to win this show if the series has any hope of salvation but at the same time, I kind of hope that he doesn't win and comes 2nd so he can still be signed but manage not to be destroyed by Syco, if he wins, I envisage another Matt Cardle situation whereas I think James is better than the show, overall, this made the other three performances we have heard tonight sound like they came from a school talent show, James is

easily better than his competitors week in
, week out.
Round 2: Motown
Jahmene Douglas


'At Last' (Etta James) - 8/10

-
I'm a bit disappointed that he has had to resort to his audition song, surely
Jahmene could have sung something less predictable after the first performance, the problem with Jahmene is that as good a singer as he is, as good he is at connecting with the emotion of the song, he doesn't know when to stop, he just overdoes it week after week on the higher notes and it means that at times, his voice is difficult to listen to because it's

unpleasant

to hear someone completely screeching some of the notes in a song. He needs to control his voice more and I know that if Christopher did that, the judges would mention it but because it's Jahmene, they totally ignore it and just kill him with compliments, yes Tulisa, it's important to do big notes but it's also important not to overdo things and to resort to, and I use this word a lot, vocal gymnastics. Also, if anyone could kindly translate what Nicole was on about for me, I'd appreciate that. Dot Dot Dot

indeed.
Christopher Maloney


'Haven't Met You Yet' (Michael Bublé) - 0.5/1

0 -
Christopher is singing modern this week! Yay! However, modern is Michael Bublé. Oh, hmm, is Gary actually trying to slowly kill us all with an overdose of cheese, it's almost like h

e took these songs from the Butlin's Redcoat Christmas
Party Playlist, it couldn't get any worse really, could it? Oh no, it could he's screaming the song, it sounds as if he has decided that the public have been so horrible to him in the past that he wants to burst their ear drums by screaming songs at them. Nicole really should have been honest like me rather than buttering criticism up, let's be honest, it was just awful and horrible and he needs to go but won't, are we s

u

re Christopher isn't played by Peter Kay? I can only hope that he is then I ca

n at least justify the fact that Louis, Nicole, Tulisa and Gary have gone bonkers and are suddenly liking someone who just shouts karaoke songs at the audience.
Union J
'I'm Already There' (Lonestar) - 8

/10 -
Is it really neccessary for one boyband to perform this song every series, JLS did it in Series 5 and I kind of hate the song, not because JLS performed it but because it's just such a clichéd song by now. Union J performed it much better than they did their

first song
,
their harmonies
were on point surprisingly and I liked their indivi

dual vocal performances on the whole also. Yes, it was a safe performance, I would have liked them to really change things up with the performance but
they just did a nice performance, it was a slightly dull ballad. Louis should be listening to the critique to be honest, after that, I think unless Christopher

'

s support caves in, Union J are looking very vul

ne

rable tonight especially as the thought of Louis Walsh wearing a onesie is more m

emorable
than their performance itself.
'The Power Of Love' (Frankie Goes To Hollywood/Gabrielle Aplin) - 1

1/10 -
Cheating slightly but this was so good that it
surpassed mathematical rules, I absolutely love the recent cover of the song which has been used in the John Lewis advert and James does an amazing rendition of it, I love how James has such a beautiful emotional connection to the song, you could honestly believe that James wrote the song himself from the way in which he performed it and if he doesn't make the final, the public need to have all their telephone connections removed, he is such an artist, I want him to win, I don't know if he will but I'd like to think that Samanatha Jade winning The X Factor Australia shows that bottom two survivors can win talent shows,

overall, I really loved it.

1. James Arthur
2. Jahmene Douglas
3.Union J
4. Christoper Maloney


Elimination Prediction:


Union J
Results
Eliminated:
Union J
Not a surprise at all, let's face it much as people try to deny it, Christopher has a massive fanbase and the other two were far better than Union J also so the boyband were the obvious fodder. It's sad as I really liked them even up until Judge's Houses but for some reason, Louis' mentoring of them made them seem so much blander and unexciting and he almost sucked the individuality out of the group

, making them seem like any old boyband. So, onto the final!