I'm currently looking for some new writers in order to expand the blog given that I can't post the amount of things I'd like to. So if you are interested in writing about anything related to music (news, TV shows, album reviews, introducing artists) just drop me an
email to musicisthedoor@gmail.com
and we can discuss some of your ideas.

10 December, 2012 9:38 PM
Published by Kevin Mc Stravock

Union J lost out on a place in the final last week after polling the least votes in an unsurprising result. So now we have an all solo male final, Christopher Maloney for the

O

vers and Jahmene Douglas and James Arthur for the Boys. Personally, I would like James to win but I have a feeling that it might just be Jahmene who clinches it and there's always the fear that Christopher could end up winning, hopefully not but you never know with this show. It's Time To Face The Music!
Recap and videos after the JUMP...
'Move On Up' (Curtis Mayfield) -

9

/10 -
This is probably my favourite performance from Jahmene in the competition. For once, he sounds semi-current and there is something memorable about the performance unlike his nice, emotional, but dull and forgettable ballads that he has sang a lot of in the competition. This is a good performance, there are quite a few bum notes hit by the performer, particularly in the second rendition of the chorus and nearer the end but the performance is really entertaining for once so I don't even care, I'm glad that Jahmene is still here, he may not be my favourite but I would rather see him win than Chr

istopher even if I'm personally hoping that neither act wins.
Christopher Maloney


'What A Feeling' (Irene Cara) - 2/10 - He has a large stereo with yellow or orange flame-like light emitting from it which he walks from. Maybe it's supposed to symbolize the flames of hell and this performance is the work of the devil with Christopher his human employee? Well after that absolutely abominable vocal performance, I honestly wouldn't be surprised. After hearing Drew do an amazing performance of that song on The X Factor USA last year, I was expecting at least an in-tune rendition of the song but it's like a bad karaoke bar in Liverpool in the 1980's. What on earth is happening? I expect the 2/10's to stop being awarded after about Week 4 or Week 5 but Christopher still being here means I have to keep giving him bad scores, he can't sing in tune!
'Feeling Good' (Nina Simone) - 10/10

-
This song is way too oversung on talent shows for my liking but the edgier rendition that James gives allows me to overlook my own personal distaste for the track being performed so many times. I love how he sings the song more in the style of Muse but still adds his own individuality to it, he is easily the best male contestant that has ever been on the show and if he doesn't win then the country is mad, he is far more talented than Christopher and far more unique and individual than Jahmene, I really bel

ieve that the public will struggle to find anyone exactly like him in the charts and I think if anyone is going to show that male X Factor winners can do as well as Leona, Alexandra and Little Mix then James is the one to prove it. A great start for him tonight, I just hope he gets the chance to do his winner's single.
Jahmene Douglas
'

Th

e

G

reatest Love Of All' (W

hitney Houston

) With Nicole -

7/10 -
Oh, another Whitney song, how original. Okay, fair enough, she was an amazing singer, I loved her songs but Jahmene has definitely performed one of her songs at least once in the competition. Both Jahmene and Nicole sound quite good on this though I find their harmonies a little bit lackluster and for me, Nicole sounds much less screechy on the chorus than Jahmene who always sounds a little bit off when he sings in his upper range for my liking. Despite a microphone problem which means they have to share a microphone, the duo manage to pull off a good performance, with that said, I was a little bit bored at the end of it.

Good but not great there.
Christopher Maloney


'Rule The World

' (Take That) with Gary
-
4/10 -
Oh, this is actually sounding not half bad. Oh wait, that's Gary Barlow singing first. Yeah, this is just as dull as all of Christopher's other performances, at least they have chosen a modern song but all the same, Christopher is just shouting the song as usual, there is no sort of tone to his voice, it's just shouting at its' worst. I really wish I could be a bit more postitive on final night but Christopher just sounds dull as usual, not a great performance, Gary was great but Christopher wasn't good at a

ll.
'Make You Feel My Love' (Bob Dylan) with Nicole - 10

/10 -
James actually sounds slightly similar to Bob Dylan (

as Bob is a great writer but not a great vocalist)

but better on this song. The chemistry between Nicole and James is very good, they convey the impression that they are meaning every lyric that they sing and their harmonies sound far fresher and more dynamic than Jahmene and Nicole, this is the first duet where I have felt that each of them sounds as good as the other, the other two contestants were upstaged by their mentors whereas I feel like as great as Nicole sounds, James sounds equally good on the song, he needs to win, please public, pick up your phones and vote for James, he

deserves those votes.
Results
Eliminated:

Christopher Maloney
Yes, this is the right decision, Jahmene and James were both way better than Christopher in both performances tonight and as entertaining as it would have been to see Louis and Tulisa's faces if Chris was crowned winner of The X Factor, I'd much rather listen to a decent winner's single than lots of shouting over a backing

track. Christopher is not a popstar and I really don't think he will be a popstar, good luck to the top two.
Round 3: Best Performance
Jahmene Douglas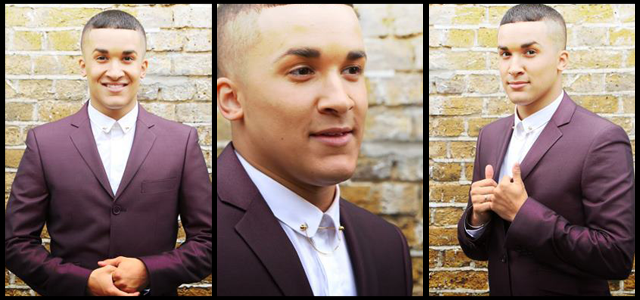 'Angels' (Robbie Williams) - 9.5/10 - I thought that the original performance of this was really bland but there's something better about this rendition, it feels like there's more momentum behind the song and he sings it way better. I haven't loved Jahmene in the competition, he's always got average scores from me but only because I've always felt like he hasn't really stood out but for once, this is a great performance, his vocals are brilliant and he really conveys the emotion of the song which is once again dedicated to his mother. I didn't think I would say this but I won't be too annoyed if he clinches it tonight actually, this performance has proven to me how far he has come in the competition, it's so much better than his first rendition of this song. Jahmazing indeed!
James Arthur
'Let's Get It On' (Marvin Gaye)
- 9/10 -
I would have rather seen him doing another rendition of 'Sexy And I Know It' because I genuinely adored that performance but this is another good James song, he really added a quirky indie vibe to this song the first time he sings it and it was a really smooth vocal and he's doing the same tonight. Nicole is going a bit mad in the background of this performance which is really standard with her by now, she is a bit mad. This isn't maybe just as good as Jahmene's Best Of performance to be honest which is a surprise for me as I have always preferred James to Jahmene by a big margin but I think that maybe, James isn't as indie and stripped back on this song as he usually is.

Overall, still a really good performance, now it's all down to the winner's single.
Round 4: Winner's Single

Jahmene Douglas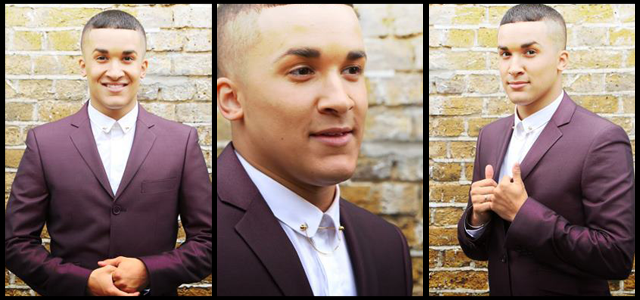 'Let It Be' (The Beatles) - 8/10 - This seems like the perfect song choice for Jahmene considering that it allows for the gospel element which is so prevalent in all of his performances, I also think that it will have a very Winner's Single feel to it. I'm right, this definitely DOES suit Jahmene and it definitely DOES sound like a winner's single, it's a really good performance actually, again, Jahmene sounds much better tonight than he has on quite a few occasions over the course of the ten weeks, with that said, I feel like good as this was, it was a tiny bit dull for my liking and nobody can touch that song with a bargepole really, it's too iconic, I think the closest to ever come to it on a talent show is Paije Richardson from a few years ago who did a great job with the track but for me, Jahmene isn't quite as good, overall, still a great performance.
James Arthur
'Impossible' (Shontelle)

- 9/10 -
This is great, a really cool cover of an awesome song, I love that James has went less traditional with his winner's single and took a brilliant urban song but gave it the normal James Arthur twist, it's refreshing to hear someone totally changing songs without murdering them, he has kept that up all series and has managed to excite and impress me every week, I really hope he wins the series, I think it's the best way to salvage an otherwise shoddy series but I don't hold out a lot of hope as I 100% assume that Jahmene has a lot of support even though I think James probably does too, I would love it if he won because I think his album will be utterly awesome, let

's see what happens I suppose.
Who do you thinks deserves winning?
Scroll down for the results!
.
.
.
.
.
.
.
.
.
.
.
.
.
.
.
.
.
.
.
.
.
.
.
.
.
.
.
.
.
.
.
.
.
.
.
.
.
.
.
Results
After nine series, James Arthur finally proves to the public that appearing in the bottom two does not totally extinguish your chances of winning, and it seems fitting that he does it just weeks after Samantha Jade proved that you can win even if you have made multiple appearances in the sing-off like she did on The X Factor Australia. After a diabolical series, we have a great ending with possibly the best male winner ever to grace the stage of the show, no, scrap that, THE best male winner the show has ever had and certainly one of my favourite talent show winners of all time. Here's to James' future in the music business as I'm certain it will be a bright one! Thanks to everyone for reading my blog and to MDS for allowing me to write it. I'll see you all back in the new year when The V

oice Of Ireland starts!