I'm currently looking for some new writers in order to expand the blog given that I can't post the amount of things I'd like to. So if you are interested in writing about anything related to music (news, TV shows, album reviews, introducing artists) just drop me an
email to musicisthedoor@gmail.com
and we can discuss some of your ideas.

Hello and Happy New Year! The XF Ukraine Final is here. It's been a wonderful journey. We've seen a lot and we've heard a lot and of course we've judged a lot as well. Tonight the three remaining acts, Alexey, Aida and Eugeni, will fight for the crown and for the honour of being the first ever Ukrainian winner on MDS' blog header (and if they've never heard of it, well, it's their loss). Who'll win it all? ... It's time to face the music!
Recap after the jump ...
I have my own prediction on who the winner will be and I think it will be Aida. And it's not only my opinion, in fact, people have been saying this since bootcamp.


Слова - 7/10
- I remember him
auditioning with this song
. He was already popular because he had already competed on Ukraine's Got Talent, reaching the final. There was a lot of buzz around him and saying I was very intrigued would not be an overstatement. I've had to wait till the very last audition to find out what is it that people hate or love about him. I quite liked the performance back then but could not decide if I could see him as an XF contestant or not. I still don't get him sometimes, but now I see that he's definitely got the XF. People argue about him hard but it seems that no one is indifferent about him which is a good thing, it indicates that he's got something (i.e. the XF). Today's performance is more polished but also more boring (and scary at the same time. Did they really have to put his life in danger?). Sosedov had been waiting for a different version of this song and of course it didn't happen. But I don't think anyone could ever outdone their first performance. The first performance is ... well, the first, unforgettable and one of the kind.
Aida Nikolaychuck
(Аида Николайчук)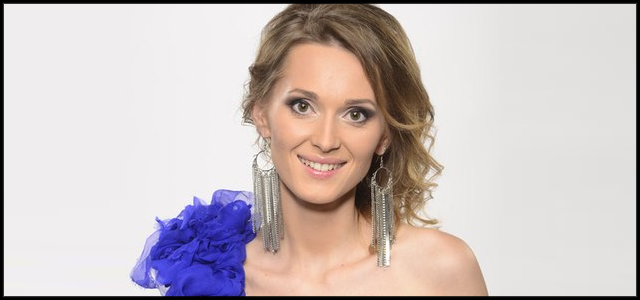 Колыбельная - 10/10
-
The most viewed XF UA video on YouTube ever
- her audition in 2011 with "Колыбельная". Last year she lost her chance to be in the Live shows thanks to forgetting the words during bootcamp. The judges eliminating her resonated a lot. It made her the most intriguing contestant of this year's show. She does some serious musical magic with the help of the song's melody and the lighting. I loved her audition last year and I love it now. Sosedov thinks she should sing lullabies only and to become the main lullaby-singer of the country. She does not like this comment very much but I think he's quite right. She has had some great performances during the show but nothing this special and magical.
Alexey Smirnov
(Алексей Смирнов)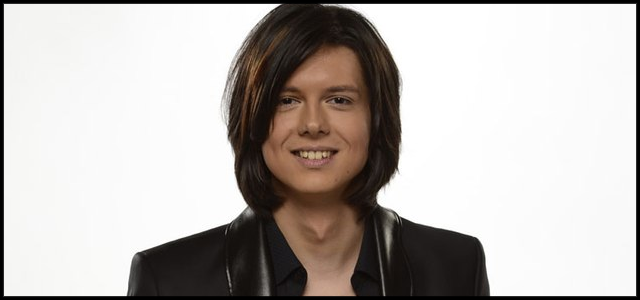 The Kill - 8/10 - When I first saw him performing this song I thought "Wow, how cool, fresh and powerful". Poor me. I hadn't heard the original back then (I know, I literally live in the woods). He's more powerful now, that's a fact, but still haven't got enough charisma to make a decent cover-version. But of course, it's not your usual finale song. Bonus points for that. Igor also didn't think he would hear a song like that in the Finals.
Round 2 - Duets
Aida Nikolaychuck
(Аида Николайчук)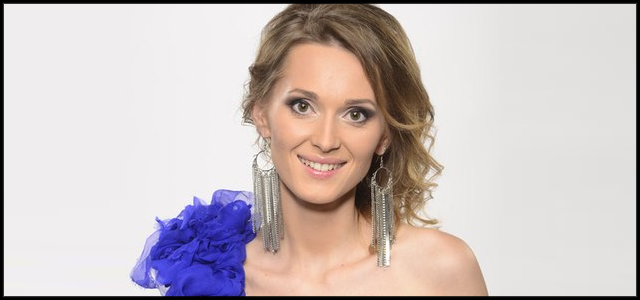 Stumblin' in with Chris Norman - 10/10 - I did not expect her voice to be so 70s. She seems so natural and not nervous at all. Chris lets her shine and she is in fact shining. Very light, optimistic performance that made me smile. Perfect addition to the winter evening spent with the telly and plaid. (Have you noticed the way Sosedov fangirled on Chris, it's hilarious!)
(Евгений Литвинкович)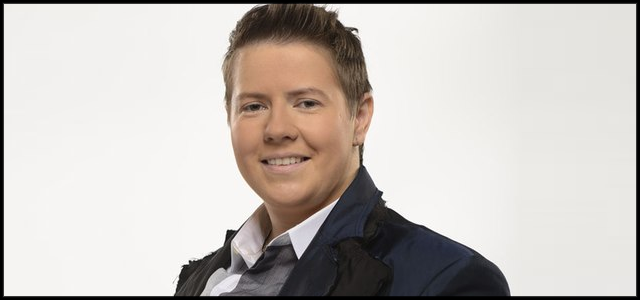 Felicita with Al Bano - 5/10 - Al Bano has never been to Ukraine before, it's his first time in Kyiv (how many zeros are on is his paycheck then, hmm ...). What a mess! It was not ok when Eugeni was singing alone but by the time Al Bano joined him it became bizarre. They both look and sound like drunk cats in March. Ugh. It is not rehearsed very well, I even suspect they have not rehearsed at all. Al Bano seem very nice though, he says Eugeni is a small bottle of wine (referring to his height) and it is known the small bottles are usually delicious (not known to me but maybe it is an Italian thing? ..)
Alexey Smirnov
(Алексей Смирнов)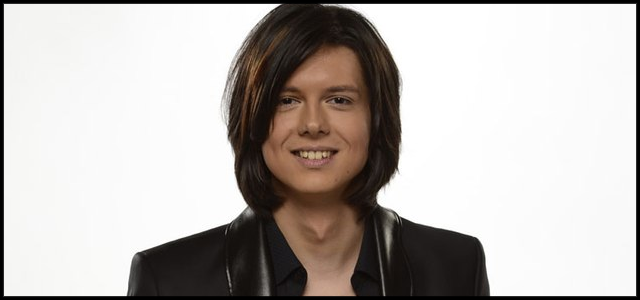 Beware of the dog with Jamelia - 5/10 - What's with Alexey's hair tonight? He reminds me of a vampire. Jamelia easily overpowers him. It is not a duo, it is something pathetic.
That's it. We now have officially seen all of the XF UA's third season. The only thing left for today is to find out who's come out third, and then the public will have a week to vote for the winner. The whole week, yes, producers are really desperate to milk as many voters as possible.

Third Place:

Alexey Smirnov
Predictable. Aida will be the winner, being my opinion based on her fantastic voice. The situation itself is quite unusual - it's a rare thing that two Overs are competing for the crown against each other. We only have to wait a week to see Aida's head crowned. Or do you think Eugeni will win it all? ...
Results
It's been a week since the battle between the Overs and people have had plenty of time to decide which head they would like to crown.
And the winner is ...
Aida Nikolaychuck, the YouTube favourite, 30-years old cashier from Odessa. Congratulations to the winner and to her mentor, Igor Kondratyuk! Sadly, this is a wrap for the 2012's season. It was both predictable - who wasn't expecting Aida to win? - and unpredictable - who could have predicted an early exit for Julia Plaksina, the Internet favourite? For me, the most inspiring performance was
D-version's "Aprel"
and I still listen to it when seeking for inspiration. Their success as a group was also one of the biggest surprises of the season since they only have been formed at bootcamp. And now they want to pursue a career together (I'm looking forward to it, yes I do). So do the girls from 3D, by the way. They've got their song written by Irina and are now trying to make it in music industry. I also think the stars of Alexey Smyrnov and Dmytry Sysoev will rise soon.
Thank you for reading through the season (how come two of my posts are the most popular ones? that's ridiculous!) As for Ukrainian shows, we will be having the third season of the Voice UA this spring and I'm pretty sure I will be covering it. So stay tuned!