I'm currently looking for some new writers in order to expand the blog given that I can't post the amount of things I'd like to. So if you are interested in writing about anything related to music (news, TV shows, album reviews, introducing artists) just drop me an
email to musicisthedoor@gmail.com
and we can discuss some of your ideas.

Published by Denver Insomniac
After the successful first season that kick-started The Voice going international, The Voice of Holland is back for a season 2. And with judges Roel van Velzen, Nick & Simon, Angela Groothuizen and Marco Borsato, it is sure to be a good one. Join Charlie (me) on this glorious adventure as I hunt down the performances on foreign Wikipedia and give you, the dear reader, an epic read experience. In this entry, the first half of the Top 16 will duke it out for a Spot in the coveted Top 12. Who has what it takes?
Recap and videos after the JUMP...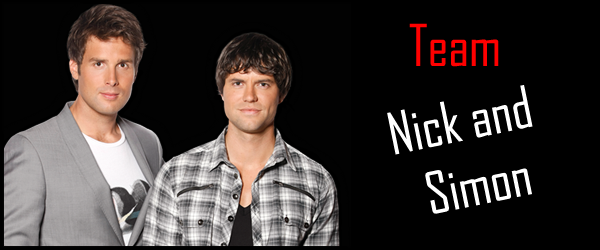 Marloes van Ommen
"Since U Been Gone"- 5/10 -
When this song is chosen in televised singing competitions, it is usually not performed well. Marloes didn't fair much better. The first half isn't very good at all. The key change annoys me. The high part before the last chorus was very good, the rest is annoying and not good. -
VIDEO
Danjil Tuhemena
"Chariot" - 5/10 -
This guy's look doesn't match the song choice at all. I find the song choice to be odd. He gets off to a good start but his voice is weak and bordering on all-over-the-place in a few parts. I wish his guitar playing was as good as his singing. I hope he advances, just so we can see what else he can do. -
VIDEO
Chris Hordijk
"When I Get You Alone" - 6/10 -
This was nice, funky and fresh. His voice is kinda simple and generic but he did a good job here. He sings it very well and keeps the stage lively and entertaining. It kind of goes nowhere in the middle but the ending of the song is very good. Chris has a nice smile and charm about him. I wouldn't be surprised if he went a lot farther in this competition. -
VIDEO
Charly Luske
"Run to You"- 8.5/10 -
AWESOME song choice, I'm seriously loving this. Nice to see someone do an '80s song and do a great job. Charly has a fantastic voice that I can definitely hear on the radio. I'm so glad this was the last performance of the night, it was a very pleasing surprise and put an energetic and awesome feeling end to this episode. I've replayed this performance several times just writing this, need I say more? Fantastic. -
VIDEO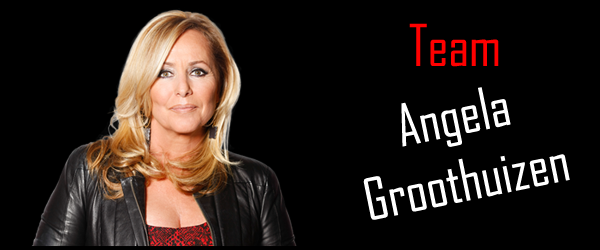 Rodney Elzer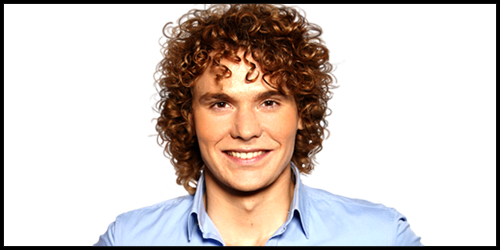 "Everlasting Love" - 4/10 -
Rodney's got a smooth tone. But if you're going to compete in a nationwide singing contest, you want to pick songs that are entertaining and keep the audience interested. If you also include the cheesy stage setup, this did not do him any favors. As much as I like his voice, this was a very sleepy choice and probably not a good move. -
VIDEO
Laura Estévez
"Trouble" - 6.5/10 -
I must say, considering this is the first time I've watched any live shows concerning this season of TVOH, this is a pretty good start. She is entertaining and enjoyable to listen to. I really like the raspiness in her voice, kinda reminds me of Janis Joplin. She has a nice stage presence too, I hope she advances. -
VIDEO
Niels Geusebroek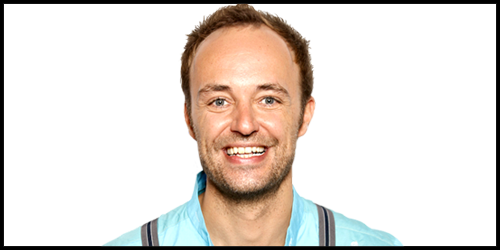 "Save the World"- 6.5/10 -
This guy fascinates me a bit, I get Coldplay/ R.E.M vibes off him. At least that's the artist I think he wants to be. This song has a good start but sort of became borderline sleepy for me. He went for a moment, he just didn't pull it off as well as Erwin. This was still good, the way he ends the song is just beautiful. -
VIDEO
Erwin Nyhoff
"Always On My Mind"- 8/10 -
Unlike Rodney, Erwin took advantage of the opportunity
and created a captivating moment. This is fantastic, the acoustic guitar let's his voice be showcased very well in the first half. I could have gone without the instruments in the second half but this was still very good. Holland's WGWG! Lookout y'all! -
VIDEO
RESULTS
Eliminated Contestants:
Rodney Elzer
Danjil Tuhumena
Expecting a SHOCKING result?? Well, this isn't shocking at all. Rodney and Danjil both put on performances that were lukewarm and not incredibly enjoyable. At this level of competition, you gotta bring your A-game every time. They sadly failed to do that but oh well.. Someone's gotta go home, right?
This entry was posted on 2:29 PM, and is filed under
Charly Luske, Chris Hordijk, Danjil Tuhumena, Erwin Nyhoff, Laura Estévez, Marloes van Ommen, Niels Geusebroek, Rodney Elzer, TVO Series, TVOH, Wouter Vink
. Follow any responses to this post through
RSS
. You can
leave a response
, or trackback from your own site.