I'm currently looking for some new writers in order to expand the blog given that I can't post the amount of things I'd like to. So if you are interested in writing about anything related to music (news, TV shows, album reviews, introducing artists) just drop me an
email to musicisthedoor@gmail.com
and we can discuss some of your ideas.

Published by Denver Insomniac
Well, here we are with Part 2 of the Top 16 as promised. While these performances are not so fun to find on the internet, it certainly does feel good and make up for it when one good performance is found. Part 1 showed us that the competition is fierce and just one okay-ish performance isn't going to make the cut. Part 1 also showed us how awesome Charly and Erwin are, can anyone top them? Read all about it here ...

Recap and videos after the JUMP...
Bart Brandjes
"Superstition" - 3/10 -
I did not expect that voice to come out of this guy. The arrangement is cool, pretty similar to the original... This vocal performance just falls very short for me, very weak and uninteresting. Not much else to say. Oh yeah, I almost forgot to say "Bleh"... -
VIDEO
Marieke Dollekamp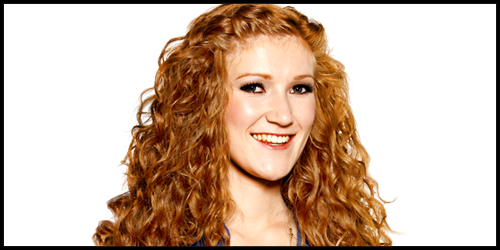 "Tell Me 'bout It" - 4/10 -
Not much to say here. While this is an energetic performance, it's pretty bland and uninteresting. Marieke's voice isn't anything I haven't heard before and I don't find the song choice to be very good at all. If she does have a good voice, she isn't showing it well. -
VIDEO
Iris Kroes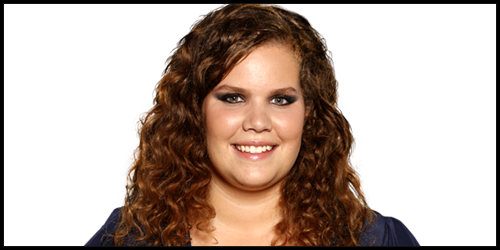 "Listen to Your Heart"- 6/10 -
This girl has cool name and a solid voice. I totally get a feeling she could be like Holland's Adele for some reason. I didn't care for the tempo, I think this song works much better slowed down and perhaps only accompanied by a piano but it definitely had some solid parts with Iris' voice. It could have been better but I did enjoy it. -
VIDEO
Sharon Doorson
"Crazy in Love"- 6/10 -
I seriously never have to hear this song ever again.
I'll end my rant on this song right there. Sharon actually does a really good job and I like the arrangement. It's nice to see someone trying to compete for the diva spot in Holland. Considering the song, she really did well. Is it my cup of tea? Not really. -
VIDEO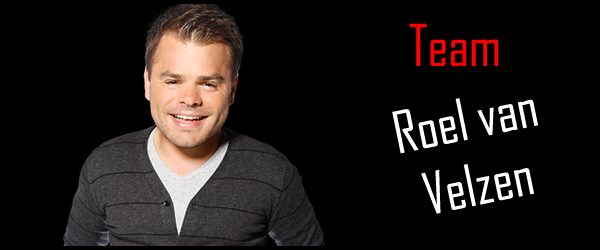 Guy Barzily
"Rock with You" - 6/10 -
The first thing I saw of this season's TVOH was this guy's audition a while back. I really liked it and thought he was a potential chosen one/ frontrunner. I wasn't sure what to think of this at first but this is actually a really fitting song for him and he does pretty well at singing Michael. Maybe a bit sleepy at parts. -
VIDEO
Paul Turner
"Born this Way"- 6.5/10 -
What the hell is this guy thinking. He's dressed like Richard Simmons and kinda looks like Jim Carrey, this makes me lulz on the inside. He is a bit of a novelty act from what I can tell, several notes are off but that's because the dancers accidentally knocked his earphones out. He runs out of breath at one point but I do like his tone. Unfortunately thus far has not been a very good episode and you know how I am, lulzy entertainment triumphs over bland singers. Paul is best of the night so far. -
VIDEO
Michelle Flemming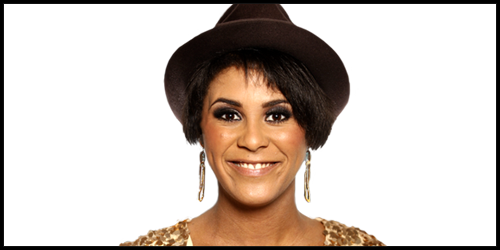 "Wonderful World" - 7/10 -
I love it when people reinvent this song. Of course, I can't tell what anyone is saying but I'm pretty sure she is singing "Wonderful World" to an instrumental of "Everybody Hurts" by R.E.M. at points. Combine this with her unique voice and Michael Jackson falsetto, I think this performance is brilliant. Maybe a bit sleepy and a dash too jazzy at parts but overall, I thought this was great. Thank goodness someone topped Paul. -
VIDEO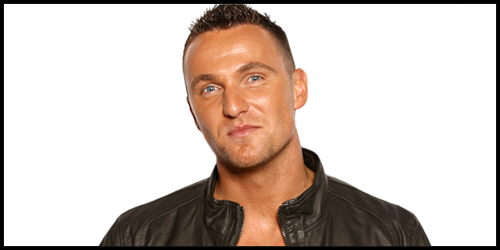 "Heaven"- 7/10 -
So, we end this episode the same way we ended the last one. With a Bryan Adams song. Wouter does a fantastic job here, he reminds me a lot of Edwin McCain. I don't really know what else to say about this performance. His voice isn't particularly amazing but he definitely propelled past tonight's snoozefest with Michelle by his side and followed closely by Paul. He could go far if thing remain this bland. -
VIDEO

Eliminated Contestants:
Marieke Dollecamp
Guy Barzily
Marieke's elimination doesn't surprise me but Guy's elimination does just because I considered him a frontrunner in this. On the other hand, they both got the first spots of the night (which is never good for anyone) and didn't give a memorable performance on top of it. At least my favorites survived. We got 12 left, I wonder where this will go now.
This entry was posted on 2:34 PM, and is filed under
Bart Brandjes, Guy Barzily, Iris Kroes, Marieke Dollekamp, Michelle Flemming, Paul Turner, Sharon Doorson, TVO Series, TVOH
. Follow any responses to this post through
RSS
. You can
leave a response
, or trackback from your own site.