I'm currently looking for some new writers in order to expand the blog given that I can't post the amount of things I'd like to. So if you are interested in writing about anything related to music (news, TV shows, album reviews, introducing artists) just drop me an
email to musicisthedoor@gmail.com
and we can discuss some of your ideas.


Last week, the Top 16 performed for the audience once more. This time, their coaches were able to save one of them before the voting began, with the public deciding the fate of the remaining three contestants. Tonight, not only will we find out who will make it through to the Top 12 but we will also have 12 sensational performances. Are you ready? ... This is The Voice!
Recap after the JUMP ...

Top 16 Results
Apparently, the audience will be picking both finalists. Since the coaches already saved one of their acts, I guess this makes the most sense. With this new info, this are my predictions:
My predictions:
Team Seal: Harrison Craig and Jac Stone
Team Ricky: Miss Murphy and Simon Meli
Team Delta: Celia Pavey and Jackie Sannia
Team Joel: Kiyomi Vella and Michael Paynter
Team Ricky is first. Going through to the next round are: Miss Murphy and Simon Meli. Caterina Torres is eliminated. Darren thanks her. "Get ready, because what's coming is really insane and really powerful" Ricky tells her.
Next, Team Delta. The audience has picked: Celia Pavey and Jackie Sannia. Tim Morrison is eliminated."Well done Tim", Delta says as Tim shakes hands with the other judges.
We'll find out who's made it through on Team Seal now. Safe are: Harrison Craig and Mitchell Anderson. Jac Stone is eliminated. Oh, what a bummer. She'd lots of potential, Seal ruined her chances with that song. "Congratulations, you know why? Because this is just the beginning" Seal tells her.
Finally, Team Joel, certainly, the most suspenseful decision. Performing once more tonight are: Michael Stangel and Kiyomi Vella. Michael Paynter is eliminated. Come on! Michael is a star, he deserved to make it through, even if Joel fucked it up with that awful song choice.
Luke Kennedy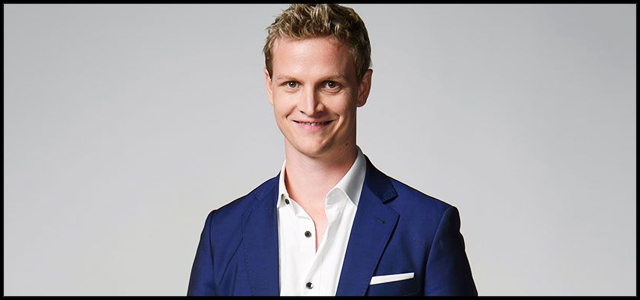 "Freedom '90" (George Michael) - 7,5/10
- He was surprised when Ricky saved him. "Luke has gone from opera to musical theater to pop and now it's time to take his pop touch to the next level" Ricky says. He's picked an acoustic version of "Freedom". "This is totally out of this world different to were I started on this program" Luke adds "this one's got more risk than any before". This is an odd pick for Luke, I'm not sure his target audience will like such a drastic change. He does it very well though, he sings as if he was meant to sing pop music and his passion is remarkable, his every move felt so energetic and intense. That said, an opera singer turned into a generic pop star isn't interesting. To me, Harrison is taking away all his would be fans and if Ricky doesn't think a better strategy, I'm not sure how much he'll last. He nailed this song though. "I'm more than impressed. This is a perfect example of when you get with the right coach. This whole journey for you, Ricky has done an amazing job. You are taking on everything he's asking you to do, you deserve to be up there" (Joel)
Steve Clisby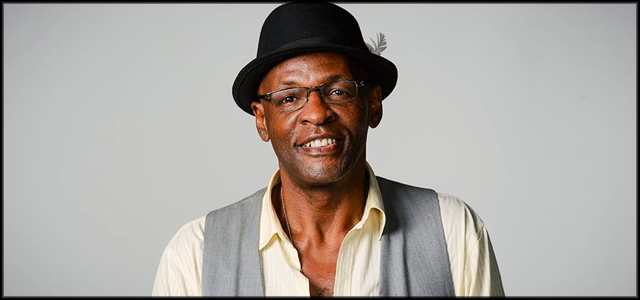 "New York State of Mind" (Billy Joel) - 7/10
- "With the save comes a sense of relief. It's like a get out of jail free" he says "When I say I'm not gonna be comfortable doing something she knows exactly what I mean, that's another level of respect we have for each other". Another classy performance for our favourite jazz singer. I get transported to a smokey jazz club every time I hear him sing. Unfortunately, I don't think this was his best performance. Actually, he was quite off tune for me at times. He's a great performer though, Delta will probably save him one more time next week. "We went to New York and back. Billy has to listen to you, it was impeccable man, you are an open diary and that is beautiful" (Ricky)
Alex Gibson
"Sweet Disposition" (The Temper Trap) - 7,5/10
- "Alex is the one I had to take through to the finals because he has this work ethic" Seal says. Seal has taken him to the gym, Alex says it's so inspiring that he cares so much. "If you look at Alex right now he looks like a different person, his confidence level is sky high". That was indeed pretty impressive. I wasn't sure when I saw his rehearsal but he changed my mind when he opened his mouth. Seal is right, he's a phenomenal singer, his singing wasn't perfect but his unique tone made this performance a lot better. His falsetto was a nice shock as well and I loved those raspy big notes. I could've done without the dancing though. "You really won my heart. Jac just said this most beautiful thing to Seal, she said 'I've got what I came for' and I feel like you are really getting what you came for too and the growth in you is spectacular" (Delta)
Danny Ross
"Old Man" (Neil Young) - 9/10
- Danny is glad he'll be able to sing this song. He was 10 and a 1/2 when his dad died of skin cancer. His dad watched him find his first guitar and his first entry into songwriting was making stuff up for him when he was really sick. Joel wanted Danny to have a moment with his dad, that is why he saved him. We see some photos of his dad on a screen behind Danny. It's an emotional performance, you can feel the pain and sadness in his voice. It's a beautiful cover, very true to Danny's style, yet not as weird as his past two performances, all the focus is on his voice this time and it's stunning. It actually reminded me to a male version of Julia Stone, his tone here was to die for. "Honestly, I think that's the best we've ever heard you. Your coach is a genius. Not only for giving you that song but for choosing to shoot you in that way because that's what Australia needs to see, they need to see you closer to them" (Seal)
Miss Murphy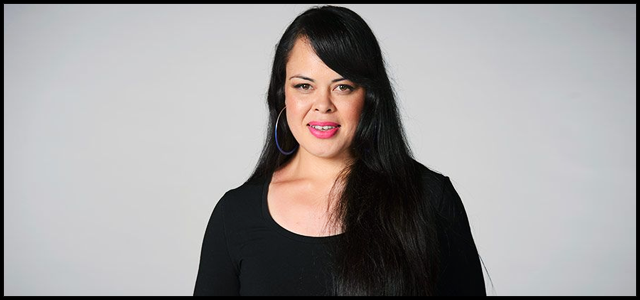 "Killing Me Softly" (Lauryn Hill) - 8/10
- Lauryn Hill is her idol. "There are some people I try not to sing and Lauryn is one of them" she says. Ricky thinks it's important to see her be freer, he wants her to flirt with rapper Mike Champion on stage. This is not what I expected from her, it's much better. The rapper added an interesting sound to this overdone song and she sounded truly spectacular on it. Her hair was a frizzy mess but besides that, I don't think I can complain about anything. She's got such a soulful voice, it's an effortless sound for her. Ricky needs to make her sound current now, this was a step in the right direction but she's still not fully there. "I love that you did the Lauryn Hill version of this song because that's the era I grew up in. Great job" (Joel)
Michael Stangel
"Everybody Hurts" (R.E.M.) - 6,5/10
- "This song is emotional and you don't want to show any emotion when you sing because you keep it all like buried" Joel says. Michael says he's slowly bringing it out. "The more he opens up, the more honest he gets, the better he becomes". Joel hit a home run last week but he wasn't able to repeat that moment with this song. After all, this is an extremely boring pick and while Michael is beginning to show his emotions as the weeks go by, his voice went back to the old generic singer from the first weeks, good singing but not interesting enough. Guess last week was a once in a lifetime thing. "I love that song and I'm so glad your coach pick that song for you because perhaps you are the only person left that can sing at that level of sincerity. I thought that was a great performance, I do think you are an incredible dad and I think that when you sing those words 'everybody hurts', the reason why it resonates is because we hurt with you" (Seal)
Celia Pavey
"Edelweiss" from The Sound of Music - 8,5/10
- She notices that she struggled with the higher note last week. Delta thinks she has the potential to win the competition. She gets very emotional. "It really touched me because she's blossomed as an artist and it was like a dream having someone as special as her tell me those things" Celia says. They want to come across as "this is really amazing", not "oh, that's pretty". "When I walk out on that stage it has to be perfect, I want wow!" Celia says. I love Celia but honestly, I didn't felt as she wanted. This was very, very pretty, masterpiece beautiful but 'this is amazing' never crossed my mind. Her voice was flawless from beginning to end and I do believe she's got what it takes to win it all, even more after this stunner. Delta's job is to find that song that creates that wow moment because she hasn't found it yet. "How can you be so fragile and so strong at the same time? That is your magic, you melt walls. I want my kids to listen to your voice everyday. I need to hear your voice more and more and more" (Ricky)
Kiyomi Vella
"Young Blood" (The Naked and Famous) - 9/10
- "Kiyomi is special and she's at this crossroad in which she's got to decide. If she decides to go all the way with music she'll have the career she wants. If she keeps one foot in one foot one, that "It's Oh So Quiet" performance is gonna be the best thing she's ever done and that will be it" Joel says. The song relates to were she is in her life right now. She thinks she can go all the way, she says she has this belief in herself now. Joel hit the bull's eye with this pick, it's exactly what Kiyomi needed to do to show how current she can be. It's not the electropop original but a lovely stripped down performance with minimal music, it's extremely interesting and her voice sounds amazing with it. She's really evolving as an artist, I'm excited to see what's next for her, hopefully, she'll be Joel's last act standing. "It's so strange to even think back when we first met you that you said you had a backup plan because you really are a born entertainer and you do it so well and you just own it when you are on stage and your vocals are fantastic" (Delta)
Mitchell Anderson
"What Becomes of the Brokenhearted" (Jimmy Ruffin) - 7/10
- Mitchell feels a big connection with this song. "There's no closure in this track, there's no riding off into the sunset. It's just really the way that life happens" he says. He says his mother gave him everything she could her whole life so he's gonna be feeling his mother's spirit when he sings this song. I'm not really a fan of this song but he sure did give it his all. It started a bit weak but as he got to the second chorus his insane range started to kick in. The way he approaches those big notes is remarkable, his voice comes from deep within. It wasn't his best performance for me, mainly because I hate this song, but his connection with it and those big notes made up for it. "This is what I needed! My religion is music and you just hit me in the face with that. That is were I find my peace of mind and I thank you for that" (Ricky)
Jackie Sannia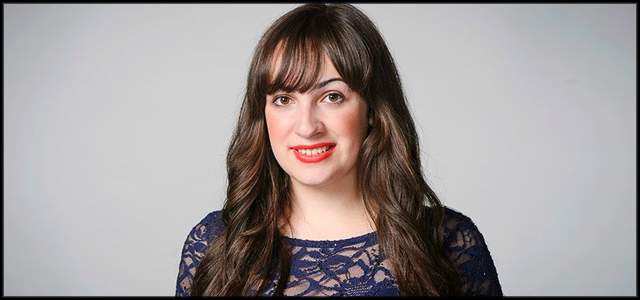 "Smoke" (Natalie Imbruglia) - 10/10
- Delta loves this song. Jackie says she's never heard the songs Delta picks for her. She knew Natalie but didn't know "Smoke", just "Torn", "because everyone knows 'Torn'". "It's such a painfully sad song to sing. I've lived through a really bitter divorce, custody battle, and to have it so perfectly described in a song, it's like somebody has taken my six y/o self diary and just put it on top with the piano" Jackie says. She's her better self when she's behind the piano so it's no wonder she had one of the night's moments with this song. The song's meaning hit so close to home that she feared she wouldn't be able to finish the performance, fortunately, she was able to pour that pain and that anger into her performance, delivering a gorgeous interpretation of this tune. It was such a heartfelt performance, it literally gave me chills towards the end. "I'll continue to stand up for you, to clap for you, to continually sing you name, I'll attend your concerts, you are so amazing and I just love it when you sing" (Seal)
Simon Meli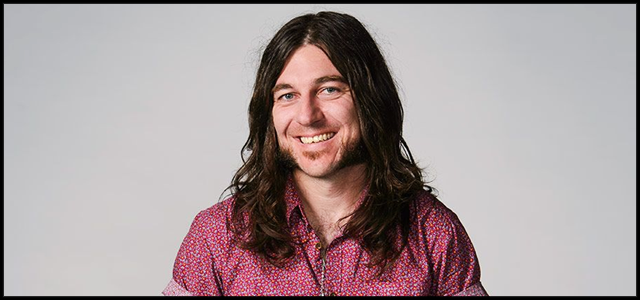 "Tiny Dancer" (Elton John) - 6,5/10
- "The one thing I want to get across the audience is that there's another side to the rock and roller. To get given this song is an absolute gift because what I wanna do with the song is display my tender side" Simon says. He wants to glorify all the great women in his life, his wife, his mom, his sisters. This is nice, I guess, but it's not the Simon we love. We want to see the white dude dancer, the funky, entertaining, rocker, not a washed down generic singer. He wasn't even able to move with this performance and while he got to show his softer side, it wasn't special for me. "I'm not disappointed at all (that there wasn't white dude dancing), you wanna know why? My wife is here tonight and I said to her a little earlier, 'hey honey, I've got a special dedication for you', cause she loves this song and I looked over to her and she was like this (thumbs up) and I think I'm getting lucky tonight thanks to you Simon" (Joel)
Harrison Craig
"It Had Better Be Tonight" - 6/10
- Seal thinks this song is more about performance. He gave Harrison this song because he wants Australia to see his versatility. "He's the second artist in this competition to be a #1 on the iTunes charts, however, you can't rest on the laurels" Seal adds. "I've shown everyone the slow up ballads, now I believe it's time to bring up those more upbeat tunes and absolutely slash it" Harrison says. Harrison and Luke keep getting the pimp spots, it's getting really annoying. To be honest, I hated this. His voice wasn't pleasant, specially on the chorus, and I really didn't like the song's vibe. He'll get a lot of votes for some reason and the coaches will dribble over him. He's extremely overrated, a good singer, like a mini Michael Buble, but that's not a good thing for me. "Great performance. I think what Seal's trying to do is to get that physicality into your show and you'll be unstoppable" (Delta) Wow! That was hard to understand, she was babbling.
Predictions
Since the iTunes voting will be open until 12:00 (AEST), June 3, I'll update this rankings a few times throughout the week. Currently (May 28, 10:45 AM Canberra time), Harrison Craig's takes the lead at #2. At #4 we have the lovely Celia Pavey, followed by Luke Kennedy at #6, Miss Murphy at #7 and Danny Ross at #8. Jackie Sannia's "Smoke" sits at #11, while Mitchell Anderson's cover can be found at #13. We then have Steve Clisby's "New York State of Mind" at #15 and Kiyomi Vella's "Young Blood" at #18. Michael Stangel and Simon Meli are at #22 and #23 respectively. Rounding up the Top 12 is Alex Gibson, at a very low #62.
RESULTS
(will be announced June 3)
This entry was posted on 9:53 PM, and is filed under
Alex Gibson, Celia Pavey, Danny Ross, Harrison Craig, Jackie Sannia, Kiyomi Vella, Luke Kennedy, Michael Stangel, Miss Murphy, Mitchell Anderson, Simon Meli, Steve Clisby, TV, TVO Series, TVOA
. Follow any responses to this post through
RSS
. You can
leave a response
, or trackback from your own site.