I'm currently looking for some new writers in order to expand the blog given that I can't post the amount of things I'd like to. So if you are interested in writing about anything related to music (news, TV shows, album reviews, introducing artists) just drop me an
email to musicisthedoor@gmail.com
and we can discuss some of your ideas.

Ola Weel Skram was the unfortunate contestant eliminated last week after singing the unlucky "Ambitions". This week, the contestants take on some of recent year's most iconic songs to some fantastic results. 6 of them made it this week, with the best performances being Carly Rae Jepsen's hit and a Pink Floyd's classic. You don't wanna miss it!
Videos after the jump ...
Georg Lipai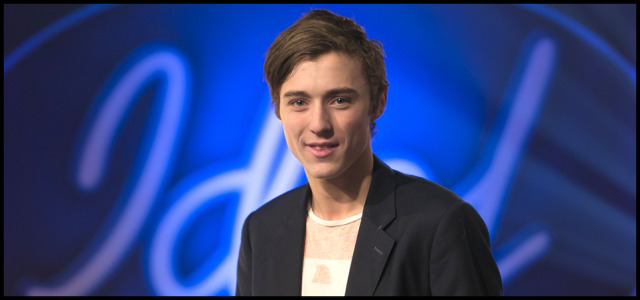 "Radioactive" (Imagine Dragons)
- 6/10
- He's not the best singer. He doesn't have an interesting tone. He's quite bland to be honest. So why include him? There was something about his performance that simply interested me. A bit of rasp in his voice, the excellent song choice, I'm not really sure. But his performance was more than decent even if he's just a front man of a pop group. -
VIDEO
Siri Vølstad Jensen
"Hot N Cold" (Katy Perry) - 8/10
- I'm not sure what I liked more. Her outstanding tone, her gorgeous vibrato, the original arrangement or the banjo. I've to say, it's between her tone and the banjo. Haha. Being serious, Siri's cover was totally impressing. I wasn't sure what she could possible do with this pop song but her countrified take was more than I could ever expect. She's shaping into a star. -
VIDEO
Eirik Søfteland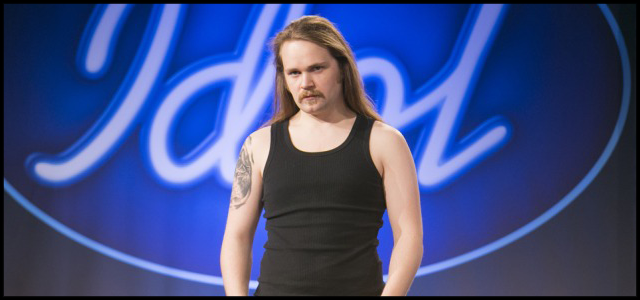 "Wuthering heights" (Kate Bush) - 8,5/10 -
Wow! This has to be one of the most interesting takes on this song. I've never seen someone done something like this with this song, which is usually reserved for the more quirky girls. I would've expected one of the Astrids to do this song but never Eirik. I'm still not 100% sure about his voice but if he keeps doing such different covers, I may jump on his wagon.
- VIDEO
Astrid Smeplass
"Call me maybe" (Carly Rae Jepsen) - 9,5/10
- A fantastic song for her and an even better arrangement. It reminded me to Ben Howard's take on the song only that Astrid's take was a lot more bubbly than the former's. The smiles and the winks throughout the performance may have been one of the cutest things ever. Her unique tone worked perfect on this song, giving her the chance to be both playful and original at the same time. She's my favourite and the main reason I'm covering this show. -
VIDEO
A

strid Sugaren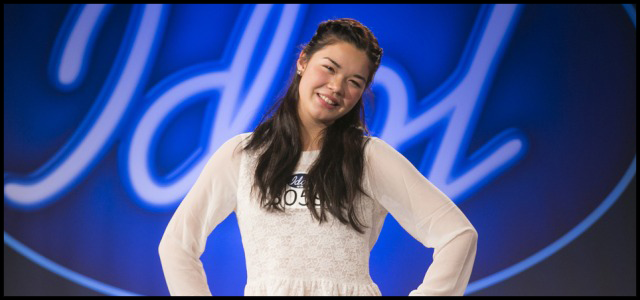 "Another brick in the wall" (Pink Floyd) - 9,5/10
-
It takes some balls to cover such a monumentally huge song and I applaud the risk she made. I've to say, it payed off. There were some things I would've done differently but overall, it was a more than splendid take on such a remarkable tune. Her vibrato created a fantastic sound and her unique tone made it sound a lot more epic than it already is. Of course she didn't even begin to touch the original but it was darn close. -
VIDEO
Eliminated
Martine Rygvold
"Smells like teen spirit" (Nirvana) - 7/10
- The week I thought she wasn't an absolute mess and considered adding her to the list, poor Martine is eliminated. She was a bit shaky but I didn't think it really matter cause she was bringing the emotion to her performance for the first time. I felt every word she said and loved every decision she made. She didn't deserve to go home, not this week at least. -
VIDEO
Watch the rest of the performances HERE
Through to the Top 7
Steffen Jakobsen
Siri Vølstad Jensen
Eirik Søfteland
Astrid Sugaren
Astrid Smeplass
Sverre Eide
Georg Lipai
This entry was posted on 8:34 PM, and is filed under
Astrid Smeplass, Astrid Sugaren, Eirik Søfteland, Georg Lipai, Idol Norge, Idols, Martine Rygvold, Siri Vølstad Jensen, TV
. Follow any responses to this post through
RSS
. You can
leave a response
, or trackback from your own site.