I'm currently looking for some new writers in order to expand the blog given that I can't post the amount of things I'd like to. So if you are interested in writing about anything related to music (news, TV shows, album reviews, introducing artists) just drop me an
email to musicisthedoor@gmail.com
and we can discuss some of your ideas.

Last week we only saw the girls. 3 great singers and one who had an off week. This week, we take a look at some of the boys, one of them got eliminated but if you ask me, it wasn't much of a loss. Who impressed you the most this week? A certain blond?
Videos after the jump ...
Sverre Eide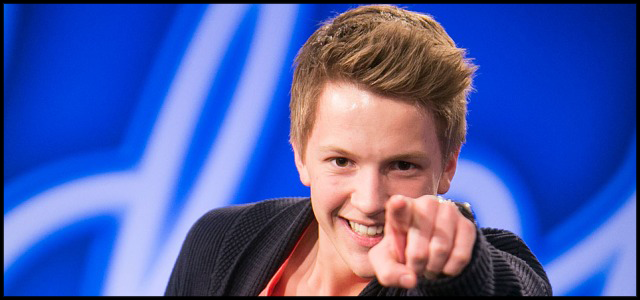 "To be with you" (Mr. Big)
- 6/10
- Deep down, Sverre probably has a fantastic voice. That raspy tone is something to be proud about after all but his take on this tune was so uninspiring. I've no idea how the audience was motivated to vote for him after such a performance. But there's potential here, I'll give him another shot. -
VIDEO
Eirik Søfteland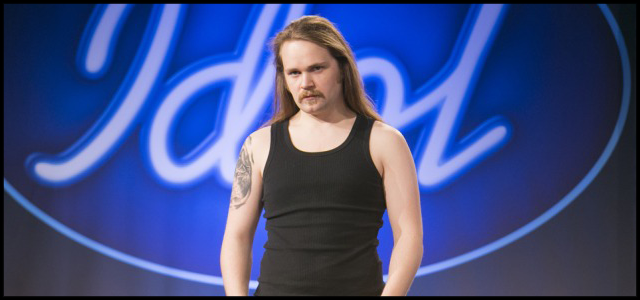 "Don't let the sun go down on me" (Elton John) - 7/10 -
Interesting performance considering he's got a metal vibe going on. I pictured him as a hard rocker, he even gave us one performance in that style, but his subtle rendition to this Elton John classic, while accompanying himself in the piano, probed the guy can sing a proper melody from time to time.
- VIDEO
Siri Vølstad Jensen
"If tomorrow never comes" (Ronan Keating) - 7,5/10
- I would've normally butchered her for picking a Ronan Keating song but surprisingly, this song worked perfectly with her country twang. Her lovely high pitched tone was a perfect match for this song's melody and despite the song's boring sound, it never got too dreadful. -
VIDEO
A

strid Sugaren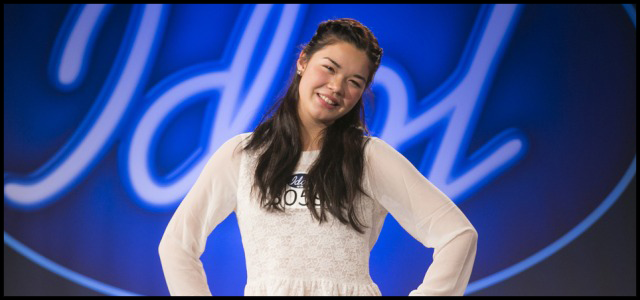 "Eve of destruction" (Barry McGuire) - 8,5/10
-
This is the Astrid I love! After last week's awful performance, she came back with an stellar delivery. Her pronunciation may have been an issue but her phenomenal tone and how incredible it sounded on this particular song made up for it. I love her vibrato, it feels like it's too much but it never is, at least to me. -
VIDEO
Astrid Smeplass
"Toxic" (Britney Spears) - 9/10
- Wow! That was the perfect pick for her. Maybe a bit too similar to Amanda Fondell's take but were Astrid style diverges is in the sweetness in her voice. Amanda came across as a more intense performer while Astrid is pure cuteness. I love her musicality, she gave us the performance of the night, that scream at the end was adorable. -
VIDEO
Eliminated
Ola Weel Skram
"Ambitions" (Donkeyboy) - 7/10
- This song always reminds me to Idol Sweden's Minnah Karlsson. This was the song that got her eliminated, after singing it amazingly, only to come back to the competition the week after. But it did get her cut, so I always amazes me when contestants sing this song and get cut. Ola's got a phenomenal tone and he did a good job with this song. But it's an unlucky song choice, much like Lana Del Rey's "Video Games", so it's not that surprising to see him go. -
VIDEO
Watch the rest of the performances HERE
Through to the Top 8
Steffen Jakobsen
Siri Vølstad Jensen
Eirik Søfteland
Astrid Sugaren
Astrid Smeplass
Sverre Eide
Georg Lipai
Martine Rygvold
This entry was posted on 7:28 PM, and is filed under
Astrid Smeplass, Astrid Sugaren, Eirik Søfteland, Idol Norge, Idols, Ola Weel Skram, Siri Vølstad Jensen, Sverre Eide, TV
. Follow any responses to this post through
RSS
. You can
leave a response
, or trackback from your own site.