I'm currently looking for some new writers in order to expand the blog given that I can't post the amount of things I'd like to. So if you are interested in writing about anything related to music (news, TV shows, album reviews, introducing artists) just drop me an
email to musicisthedoor@gmail.com
and we can discuss some of your ideas.

Georg Lipai left the past week after an uninteresting rendition of Keith Urban's "Days Go By". Tonight, the Top 6 take on Norwegian music, which will certainly give us some interesting results. Who'll miss out of next week's Top 5?
Videos after the jump ...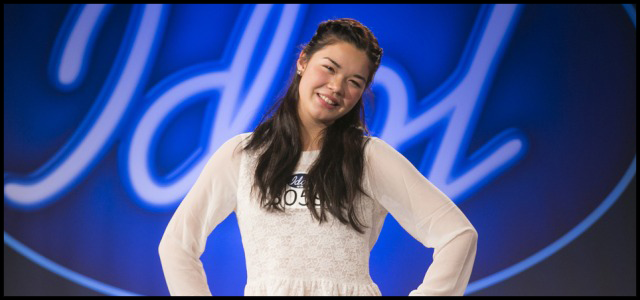 "Heim te mor" (Odd Nordstoga)
- 6/10
-
What a weird performance! She seemed to be mocking the audience with such a camp bizarre choice. I wasn't sure if she was being serious or just having a fun time. I guess it was the latter cause I can't say this sounded professional. Her voice was ok but not the Astrid who rocked a Pink Floyd tune some weeks ago. -
VIDEO
Siri Vølstad Jensen
"Du Sa" (Kurt Nilsen) - 8/10
- Singing a song originally performed by one of the judges is either genius or stupid. In this case, I've to say it's the former. While it seemed the song didn't go anywhere, Siri's got an insanely pretty voice, one it's not easy getting tired of. She toned down the vibrato a bit tonight and the result was a beautifully delivered melody. -
VIDEO
Astrid Smeplass
"Her" (Karpe Diem) - 10/10
- I was intrigued to see what she was going to do with this song considering it's a rap. I was astonished by how amazing it turned out. Astrid completely reimagined the song and created a drastically different tune. This girl deserves to win this competition and if that doesn't happen for some crazy reason, a record deal. To me, this was one of the best performances I've witnessed in recent years. -
VIDEO
Eliminated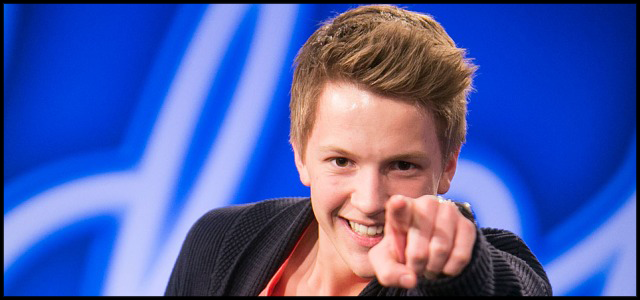 "Ring meg" (Gabrielle)
- 4/10
- Gabrielle was a XF Norway finalist back in 2009. She placed 7th that year and went to have some hits in Norway in 2011. This was the one that catapulted her to fame, a song I love, so saying I was excited to see this cover is an understatement. Unfortunately, this was a major let down. The arrangement was atrocious and his singing even worse. Not even his raspy tone sounded good here. I won't miss him. -
VIDEO
Watch the rest of the performances HERE
Through to the Top 5
Astrid Sugaren
Steffen Jakobsen
Siri Vølstad Jensen
Astrid Smeplass
Eirik Søfteland