I'm currently looking for some new writers in order to expand the blog given that I can't post the amount of things I'd like to. So if you are interested in writing about anything related to music (news, TV shows, album reviews, introducing artists) just drop me an
email to musicisthedoor@gmail.com
and we can discuss some of your ideas.


The wonderful Emma Pask and powerhouse singer Lyric McFarland were unjustly eliminated the previous week, leaving us with only 16 artists, 4 per team. The live finals are finally here and by Tuesday, 12 will be left. There's also a save in play tonight. The judges will be able to save one of their acts from the public's votes. Who'll it be? ... This is The Voice!
Recap after the JUMP ...

Tim Morrison
"Something" (The Beatles) - 6,5/10
- "I think Tim has only just began to find his mojo. There's so much more to him that just a rock guy. I believe this song still plays to Tim strengths but it's showing a whole new side to him, one that no one has seen yet" Delta says. "Taking on this particular song I do feel like it is an opportunity to show people my sensitive side" he says. I've to agree with Delta on this one, this song is showing a different side to Tim. This isn't the powerful rock performance we've seen before, it's much more restrained and it's very well accomplished. He may not be the most original artist but he's a competent singer with some actual performing chops. I wish Delta thought more out of the box with him. "The thing about this show is that it really separates the good from the great. With that performance I thought that you kind needed to surrender to the song more, however, with that said, there's a reason I got up and I applauded you, because of your fight and I think that's the thing that's probably most attractive" (Seal) "I think Seal has a good point but I think you are still here because you have the most fight besides maybe Michael Stangel, you've the second most fight which is a lot of fight" (Joel) "I absolutely love working with you, I think that you've grown so much. And then the way people got to hear your voice on that song, to see how good you are" (Delta)
Celia Pavey
"Jolene" (Dolly Parton) - 8/10
- "Celia's voice is a force of nature, it's powerful, delicate, pure. I've this vision of seeing Celia at her guitar and that next step so I've given her one of my all time favourites" her coach says. She's done it again. Delta is picking some great songs for her, this time going for a country song instead for the folk genre in which Celia has been moving. It's interesting seeing her doing a different genre. Beautiful arrangement, it was really powerful, you could see her connecting with the song lyrics and feel the pain in her voice. Albeit pitchy here and there, it's nothing that can't be polished. She should go far only based in her ethereal tone. "I'm gonna become your groupie. How can you get tired of that beautiful voice? Your falsetto is just killer and there is pain, I heard tears in your voice. I just can't wait what you guys have in mind for the next couple of weeks" (Ricky) "I just feel when you are singing it's as if you cast a spell on everybody, you are just so mesmerizing" (Delta)
Jackie Sannia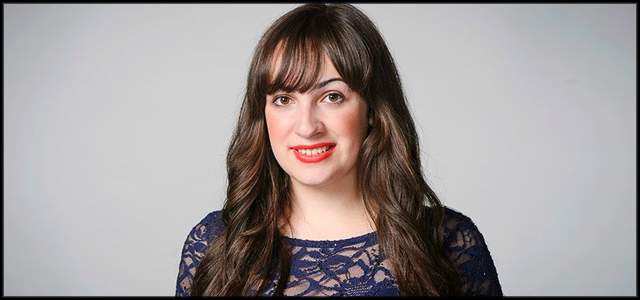 "Skyscraper" (Demi Lovato) - 6,5/10
- "Jackie turned 18 just before the Showdowns so it was a real coming of age for her as an artist and as a woman. I've noticed that Jackie was just singing the song, she wasn't really feeling much of the song" Delta says "I'm just really confused about her because I really believe in her, I want her to believe in herself". Jackie is extremely insecure and that is really hurting her performance. She looks as if she was thinking it too much and not just feeling it. It's not the moment we had during the Showdowns. A nice vocal performance, her tone actually reminded me to the wonderful Megan Joy tonight, but her lack of confidence is killing her shot at the title. I don't know why, the girl is incredibly talented, she needs to overcome this asap. "Jackie that was a big move coming out from behind the piano and you killed it. You are now standing here and you've arrived, you are someone that girls can look up to. I'm looking like my little sister, and you know what, you turned up ok" (Joel) "You forget how young you are but then you kick into gear the second, it's as if as soon as we go 'ok, we are on, now' you just change and morph into this like 'I am here' and I'm so proud of you" (Delta)
Steve Clisby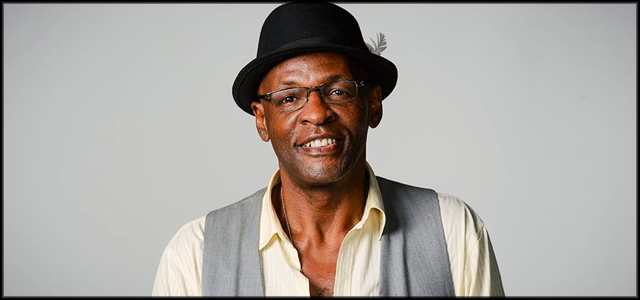 "Just The Two of Us" (Grover Washington, Jr. & Bill Withers) - 8,5/10
- "When Steve got through the Showdowns on audience votes it was as if his whole life was validated in that moment. "Just The Two of Us" has this sort of energy that we can make it if we try just the two of us" Delta says "Steve told me today he's not a hundred percent sure exactly were it could go on stage. That's absolutely fine, I just hope that when he's in that moment that he can deliver everything she wishes". Smooth, soulful performance. Very lounge sounding, which is absolutely fine. He's a classic. When he sings, you just listen to him, he's a simple honest performer, who clearly loves his craft. As long as he keeps doing what he does best and stays truth to who he is, he'll go far. "Every time we hear you sing it's a masterclass. The thing I love about that performance is that while that's a great song, it's not necessarily my favourite Bill Withers song because it doesn't really have a lot of events to shine but you are so great that you create those events with your wonderful voice and your experience" (Seal) "It really is about creating events amongst that song but that's the thing about you Steve, your voice is so rich in flavour that it just kinda fills everything" (Delta)
Delta now gets to save one of her finalists. "By this time you've all really become a big part of my heart. It's a great responsibility when we think who we are taking through, there's actually a few more factors than just, it's not about who is the most popular, it's not about the best performance of tonight. There's other factors the four of us are taking into account, it's who we think we really need to be sure that they have a place next week. The person I'd like to take is somebody that has given me so much in this process to, I know I've saved him before and I know he doesn't need me to do it again, but Mr Steve Clisby I'm taking you to the next round"
Steve Clisby is safe
. It's not such a shock, after all, as she said, she has already saved him once. Steve is a wonderful singer and Delta can't afford losing him. It was the right move.
Team Ricky


Simon Meli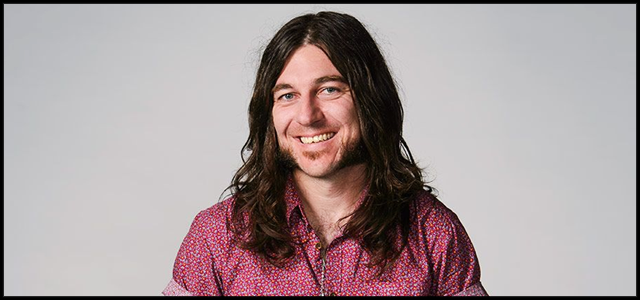 "Sympathy for the Devil" (The Rolling Stones) - 8/10
- "This song is an incredible classic rock song, with this really intense african latin touch. I need to see him doing something different, I need him to be free" Ricky says "Simon needs to open his eyes because if not he's getting half of the experience. He wants to keep growing and that's what makes him a winner". Great performance, much better than what he did last week. This is the Simon that performed at the auditions, his enthusiastic approach was really contagious. Very entertaining, his dancing is addictive to watch, you just can't take your eyes off of him and that's what makes a star. Perfect vocals as well. "Everybody wants to part with Satan at least once, if that's it, then I'm in, take me to the party dude. Is that weird? I love that song and you did a great job" (Joel) "You were once again, you are a hell of an entertainer. Brilliant man, the way you use your hands, the way you tell the story, you own it every second" (Ricky)
Caterina Torres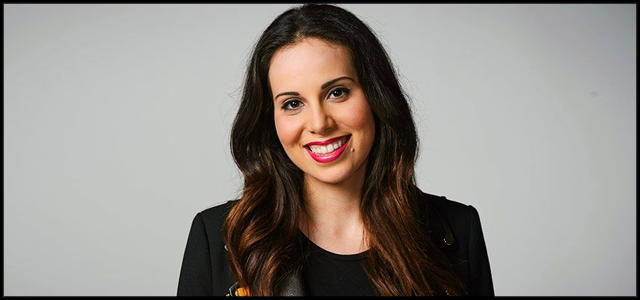 "Love Don't Cost A Thing" (Jennifer Lopez) - 6/10
- "I believe Caterina has all it takes to make hit records and I've given her the perfect song to prove that" her coach says. Ricky tells her she's giving her a massive production, something she's excited about. "I've recently recorded with Jennifer and she is an amazing artist with an incredible prescense, that's what I want from Caterina" he adds. I don't like this song, I don't like anything Jennifer does, and I'm not sure I would've given her this song. She sounded great on it and she totally owns the stage but her voice didn't sound as good as it could. Maybe, adding some Spanish lines here and there would have make it better? I just wasn't feeling it. She's a star in the making though. Unfortunately, I don't think she has much time. "Honestly, I feel like you are a lot more confident in your higher range, your lower range takes a second. I haven't seen you kinda dance. I think it was great, it shows that you have diversity, you've got it all there, girl power" (Delta) "Last week we showed Australia how powerful you are and today we wanted to show them you doing a little salsa moments. Very cool song, I'm very proud of you" (Ricky)
Miss Murphy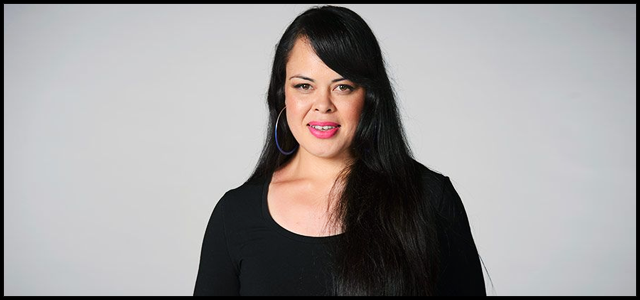 "1+1" (Beyoncé) - 9/10
- "So far Miss Murphy has brought this old soul vibe to every song she's performed. Now she needs to tackle a modern RnB song. RnB music dominates the world charts, if you can make it yours, you can be a very successful artist" he says. What a phenomenal performance. I adore her tone and while there were some imperfections, her gorgeous voice really shone the best it had with this song. Ricky picked the perfect song for her, not sure how current it is though. The arrangement was very pretty, that combined with her voice made the song sound even more powerful than it is. She looked a lot more confident, her smile just made me happy. "That was a really interesting performance. Basically, there's only about two chords in that song. I just think that you outsang the song, you made the song sound great because when I think of you and everytime I hear you, you are just all about delivery and that's something so special" (Seal) "I love Beyoncé but when I heard her sing this song that's when I started listening to the song because of what she's doing to this beautiful ballad. You heal music and not everybody can do that" (Ricky)
Luke Kennedy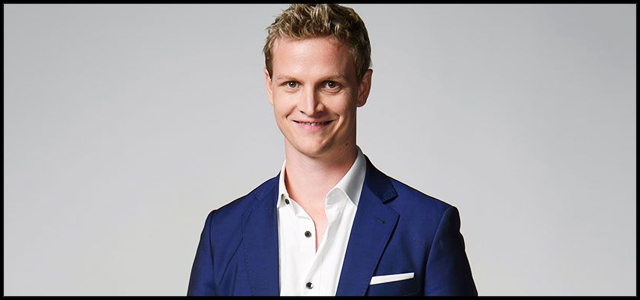 "Please Don't Ask Me" (John Farnham) - 9,5/10
- "Luke's challenge is about a transition at this point" Ricky says. He wants him to go from classical to pop. He suggest he tries singing with no vibrato. "The problem that he is facing is that he has to unlern everything that he was trained for. This is a pop song, his challenge, that he needs to perform it as a pop artist". Luke gets to close the show again. The Voice is clearly playing favourites here, it be nice to see someone else get the chance to deliver the final performance. Luke successfuly achieved the transition, he actually sounded like a pop artist. I wouldn't mind him being his classical self because he does it very well but it's nice seeing him doing something different, at least for him. He's a flawless singer and his delivery is always exceptional. He emotes every song to perfection, this one being no exception. Another wonderful performance for Luke. Maybe he should sing something more upbeat the next time? The truth is he's been a bit boring so far. "Ricky thank you so much for picking one of the most beautiful Aussie songs. What a better song to step away from your thing and step into pop, it's a beautiful lyric with a truly spectacular voice and it makes sense why you are the one who's had a #1 on this show" (Delta) "It's beautiful. I was chocking listening to you sing. God bless you man, you have a gift" (Ricky)
Final save of the night. "I'm not concerned because they are incrediblly amazing artist. They already have an amazaing career ahead of them. Simon, you rocked the stage. Caterina, beautiful, sexy, beautiful voice. Miss Murphy, you are just majestic. And then Luke, you go from opera to pop effortlessly. I believe that the person I need to take to the next level and that's because I need Australia to see what we are working on and how amazing that transition is becoming. I'm talking about Luke"
Luke Kennedy is safe
. Another expected move but Luke was so amazing tonight that it's no wonder Ricky picked him. He'll probably be his final act.
Predictions
Since the iTunes voting will be open until 12:00 (AEST), Monday 27, I'll update this rankings a few times throughout the week. I'm not sure who the voting will vote yet so I'll just post the iTunes Rankings. Currently (May 20, 10:15 AM Canberra time), Luke Kennedy's at #2. Below him, is Celia Pavey's "Jolene" at #4. Miss Murphy's "1+1" charts at #8. At #15 is Jackie Sannia's "Skycraper". Simon Meli and Steve Clisby chart at #27 and #29 respectively. Caterina Torres' cover is Ricky's lowest charting performance, at #52. Tim Morrison gets the last place, again, at #61.

UPDATE (May 23, 8:25 AM Canberra time): There are still 5 more days to go till the lines close. I'll update one more time on Monday 27. Luke is still at the lead, at #6. Celia is Delta's highest act at #10. The rest of them are quite down on the charts. Miss Murphy at #33, Jackie at #39, Simon at #69, Steve at #71 and Caterina at #97. Lowest charting act is still Tim, at #125.

UPDATE 2 (May 26, 12:00 AM Canberra time): It's the final update before tonight's elimination. The remaining contestants are charting as follows: Celia at #48, Luke at #50, Jackie at #102, Miss Murphy at #105, Simon at #181 and Steve at #190. Not charting among the Top 200, Tim and Caterina. The fate of these two remains to be seen, I wouldn't bet for them surviving another week.
This entry was posted on 5:43 PM, and is filed under
Caterina Torres, Celia Pavey, Jackie Sannia, Luke Kennedy, Miss Murphy, Simon Meli, Steve Clisby, Tim Morrison, TV, TVO Series, TVOA
. Follow any responses to this post through
RSS
. You can
leave a response
, or trackback from your own site.