I'm currently looking for some new writers in order to expand the blog given that I can't post the amount of things I'd like to. So if you are interested in writing about anything related to music (news, TV shows, album reviews, introducing artists) just drop me an
email to musicisthedoor@gmail.com
and we can discuss some of your ideas.

Sverre Eide left the competition last week after yet another atrocious performance. Only 5 remain now and tonight they'll be singing original songs, which will then be released. Who'll deliver a hit? Who'll flop miserably?
Videos after the jump ...
"Take My Time" - 8,5/10
- This is a very nicely written song, perfect for Siri's country style, yet very much an indie tune. I can see myself buying something like this, her voice sounds terrific on it and I love it's melody. I've not much left to say, it's a really beautiful song but a tad forgettable. Still lovely though. -
VIDEO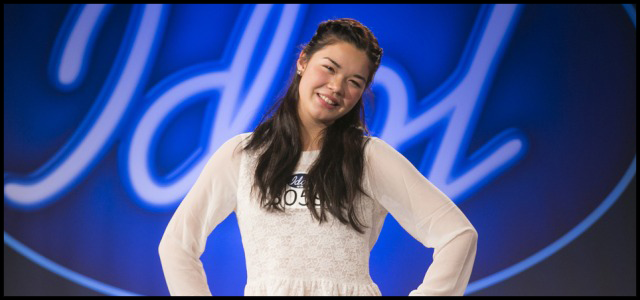 "Here I Am"
- 9/10
-
Another awesome song. If Siri's was slightly indie, this one is fully an indie track. Astrid sounds really similar to Susanne Sundfør here and it's a great style for her. Since she sang "The Brothel" during the semifinals, I always pictured going that route. While this is song is a gem, I really don't like the typical winner theme it has. It makes an otherwise beautiful song sound a bit like a coronation tune. However, Astrid's unique vocals pull it off to perfection. -
VIDEO
Eliminated
Astrid Smeplass
"Shattered" - 10/10
- Since Jennifer Hudson, I don't think there has been such a shocking elimination. Astrid was considered the winner and no one expected her to ever be near the bottom. What's more, her performance was phenomenal. It would have been understandable if she had delivered a train wreck but what she did was so beautiful that her elimination was even more painful. Her song did everything right, from the lyrics, to the melody, to the gorgeous voice. I expected her to get signed soon after the show ended and after her original song topped the iTunes charts, there's no doubt that will happen. It would've been nice to see her get her deserving title though. -
VIDEO
You can buy all the singles HERE
Watch the rest of the performances HERE
Through to the Top 4
Astrid Sugaren
Steffen Jakobsen
Siri Vølstad Jensen