I'm currently looking for some new writers in order to expand the blog given that I can't post the amount of things I'd like to. So if you are interested in writing about anything related to music (news, TV shows, album reviews, introducing artists) just drop me an
email to musicisthedoor@gmail.com
and we can discuss some of your ideas.


Over the next two weeks, each team of 8 will be singing off for only 4 coveted spots for a team in the finals. The artist we the most votes immediately goes through, then it's coach will have the chance to save one of the remaining three artists. "The showdown is designed to ensure that the strongest possible team makes it through to the final" Seal says. Tonight, it's half of Team Ricky and half of Team Seal. "The showdown is the moment of truth" Joel adds. Who's ready for some singing? ... This is The Voice!
Recap after the JUMP ...

Team Ricky
Simon Meli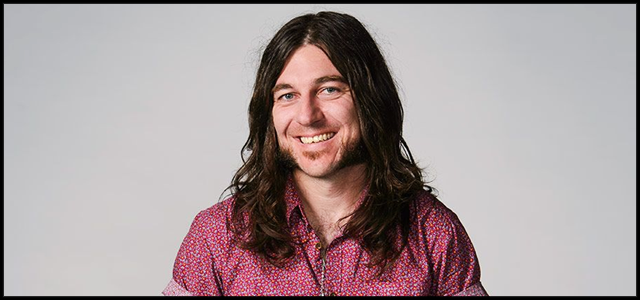 "Hold On, I'm A Comin'" (Sam & Dave) - 7,5/10
- "Simon's a throwback to the 70s, the golden age of rock lead singers. What people don't know is that I've a soft spot for rock voices" Ricky says "Simon has the potential to draw the attention of twenty thousand fans in a sellout arena every night". He thinks Simon needs to work on his performance skills while not forgetting about his voice. I'm not sure how I feel about this song choice. Looking at Ricky's set list, it's all very disappointing. Simon is pulling it off though, he's a great entertainer, Ricky got that right. He lights up the stage and there's no looking away from him. His voice sounded great as well, so I guess Ricky's pick wasn't that bad. "I saw Ricky's influence, I think he's done an incredible job. One word for that performance, measure. It was a great balance of vocal performance and dancing" (Seal) "That's how you kick off the showdowns. You actually were grooving before the music started. You had everyone in the palm of your hands" (Delta) Darren reminded Joel he said Simon portrayed the best white dude dancing he's ever seen. "I thought that was a hit movie and we just got to see the sequel, equally as good" Joel says.
Imogen Brough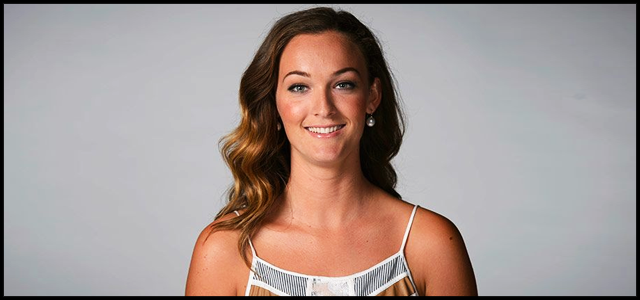 "The Voice" (Eimear Quinn) - 5,5/10 - "Imogen is primal, she's raw and she's fierce" Ricky says "The song I've chosen for her is Imogen through and through". This is the song that represented Ireland in 1996's Eurovision, which they won. I know they are trying to paint her as a Celtic singer but this is going to far. Not the right song for her despite it did sound beautiful. It's not making her sound current and that's what she needs to do. She was very off tune, she simply doesn't have the technique needed to deliver this song properly. I appreciate the effort because it certainly was different but the singing was simply awful. "I think you started off really strong: I was there with you, I think Ricky gave you the perfect song. I feel like you just lost us a little bit in the middle and to the end, it's kind of like you ran out of stamina maybe. Just keep it up, I love your energy" (Delta) "I think that tonight was kinda like you were wrestling with the song. By no means was it bad, I couldn't tell if it was great or not" (Joel) "Great performance, you really know who you are. I think you need to remember that when you perform, some days you are gonna have 50 percent, some days you're gonna have a 100 percent, no matter what it is you need to remember who you are and why you are here" (Seal)
Nick Kingswell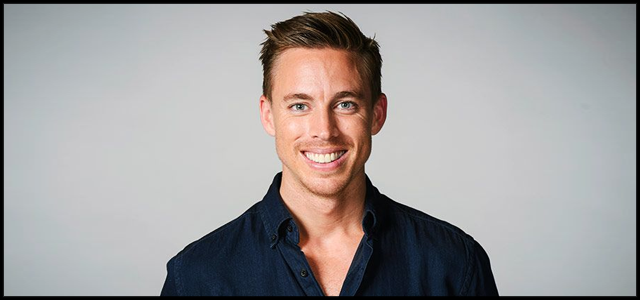 "Army of Two" (Olly Murs) - 7/10
- "Nick came into the battles as the underdog. From being a country singer to singing Cyndi Lauper, he stood his ground. Even tough he's a country singer, I need to show the crowd he can do way more than that" his coach says. Ricky thinks he hides behind his guitar at times, so he's gonna try to get him out of his comfort zone. "I really need to believe that I can do it" he says "I'm here for my voice and it's time for people to see that". Not the Olly Murs song I'd have given him, however, he managed to do a pretty good job with it. The beginning was rather great and his falsetto sounded ok, not his strongest point though. Ricky should have made him sing without his guitar, he's definitely hiding behind it cause he wasn't playing it at all. The moment he started walking around the stage, as his coach suggested, he lost his voice a bit. Still, it was quite neat, a very dynamic performance as Delta noted. "I thought that was great. I think you are the real deal man. You've got the whole package" (Joel) "I really liked when you stepped away from behind the microphone stand, you felt really in charge. What I really liked about Ricky's song choice, he's got to emphasize your head voice, and there was a lot of parts of the song on your falsetto and just keep flipping into that head voice kinda brings action. I thought it was cool" (Delta) "A fantastic job. Tonight you just came out there and you connected. You really took command of this whole crowd. You made me a fan tonight" (Seal)
Miss Murphy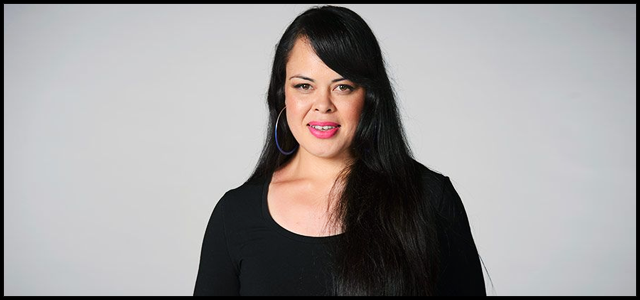 "Sorry Seems to Be the Hardest Word" (Elton John) - 9/10
- "In the auditions she was in control, she was like a panther. Nothing can stop her. I think there is a lot of emotion laying near the surface, I'm just very curios about why she's so shy when she's not performing and why she's so powerful on stage" Ricky says. Wow! What a phenomenal talent. She keeps impressing me every time she hits the stage. If she did this with this song, imagine what she could do with a proper choice? She's a force to be reckoned with and without a doubt the shining star of Ricky's team. That was some sick singing, the amount of emotion in her voice is outstanding. I wish more artists could have what she has. "I think you are very lucky. You had a great gift, the tone of your voice is incredible. Great song choice" (Seal) "That was like a force of nature. Your voice is just something else and I was listening to you singing and we were kind of speechless when you finished cause it was really that good" (Joel) "By you creating that Miss Murphy moment for yourself it's so smart. It's like you unlocked the key to going 'this is what gets me to the place that I can walk out there and own the stage and you did that. It was really beautiful" (Delta)
Team Seal
Michelle Martinez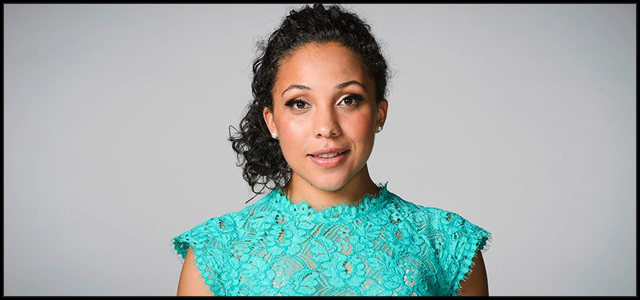 "Dedication to My Ex (Miss That)" (Lloyd) - 7,5/10
- "I think with Michelle she knows who she is and what she wants. She has the right attitude but having spent most of his career as a backing singer I feel that what she's lacking is ego. She's so used to learning a song withing an inch of her life and then blend it in so now I hope that I can teach her to make people feel what she's singing and not just hear" Seal says. He doesn't want to be able to take his eyes out of her, he wants her to let go. I think she did exactly that tonight. Her sex appeal was all over the place and her sultry tone was something amazing to listen to. She commanded the stage with her sexy attitude. I just hope her vocals had been a little more powerful. Her voice was good but this song needed amazing and her voice wasn't. Some runs and bigger notes would've helped. "That was incredibly sexy. I really like how you committed to the moves. I don't think it was your best vocal performance, I didn't see any type of backing singer vibe at all. I think you are vocally a better singer than that performance but I think the performance itself was really entertaining" (Delta) "Poder Latino Australiano. I love your attitude, you are just so cool. You walk on stage and you own it. You get in character, you are very powerful, very strong. I love your tone, it's beautiful to see you perform" (Ricky) "That just made me want to be your ex and your next. Great performance, I want to come to your show and be on the front row with flowers. I'll make a sign" (Joel)
Alex Gibson
"The Sound of Silence" (Simon and Garfunkel) - 8,5/10
- "Alex has a tone in his voice that is very unique and that's why I wanted him on my team. He's a busker and I admire that about him but now it's time for him to take center stage in front of million of people" (Seal). Alex is uncomfortable with the ear monitors. "These are things that he'll have to get used to the more he sings professionally" his coach says. Alex says his session with Seal was one of the most powerful moments of his career. This is actually a great pick for Alex. It makes his fantastic tone the main focus of the performance. It's something very ethereal and intimate. Spine-tingling indeed. He's a phenomenal musician and if he's able to gain some confidence, he could be big. "It was very beautiful. Beautiful envisioned" (Ricky) "Well done. The fact that you've lived busking it's exactly the same thing. It's this beautiful connection between music and your soul" (Delta) "I would turn around for you every time you sing, I love your voice. I think you said the most with the least. I just think you shouldn't be anything but confident because you have such an amazing voice and talent, you are really talented, you are the true definition of a musician" (Joel)
Hannah Darling
"Linger" (The Cranberries) - 6/10
- "I loved Hannah's blind audition. I actually turned around first but seems like she had her sights set on Joel. I asked her to sing one of her own songs and that time I heard the sensitivity and that pain in her voice that kinda drew me in. I didn't save her because I felt sorry for her. I saved her because I felt like she's something to offer. I think she's better than what we've seen" Seal says. He feels the biggest issue for her is fear. He tells her she has to find a way of embracing that fear. "Fear of failure leads to no success" he says. Hannah is one of my favourites and I really hope there's a way she can make it through but after this performance, I'm not seeing that happening. I believe Seal picked the wrong song for her, he should have given her a more emotional tune so she could captivate the audience. Daughter's "Youth" sounded perfect to me. She looked terrified and to be honest, like if she wasn't even trying, like she didn't want to be there. And while her voice sounded the best it could on that song, it wasn't the Hannah I fell in love with during the auditions. Damn you Seal! "The hard part about the battles is picking and losing people like you. For me when someone is on Team Joel they are on Team Joel for life so I'm a big supporter of Hannah. I'm just happy that you've got to sing tonight" (Joel) "Seal put a lot of faith in you. You had another opportunity and even kind of hearing that you didn't call Seal back I'm like 'come on, this is your moment!'. I don't think vocally you were at the level of everybody else tonight. You have so much potential as a songwriter and as a singer. I just think maybe you needed to work a little harder" (Delta) "Dolores did such an unforgettable performance with this song. I want something better than that and I didn't get that today" (Ricky)
Harrison Craig
"Home" (Michael Bublé) - 8/10
- "Australia knew about Harrison's stutter before they heard him sing. I just heard that incredible tone and in turn felt his conviction. I think this is the perfect song for him because I believe that we've only just scratched the surface of Harrison's talent because when he performs he goes to this place and he just makes you wanna find out more" Seal says. Great singing, albeit a bit boring. The thing with him is that he's able to connect and that's why the audience digs him so much. It seems effortless for him. A pretty performance but not the epic performance I needed. He'll get the most votes though, I've no doubt of that. The next time we see him, I'll suggest something like "Feeling Good", not far away from his comfort zone yet a lot more entertaining than what he did just now. "What I really loved about that performance was that we knew you can sing really high and powerful, we know you can stand there and command the stage, we didn't know yet that you could really subtlety just pull everybody in, we didn't know yet that you just could do with such taste and with such precision tell the story" (Delta) "Every word you sing has so much meaning. I love your tone, so melodic. Australia loves you, everybody loves you. Harrison, you are awesome" (Ricky) "You are beyond your years in general. You can hear it when you sing, your life experience and I remember being young and feeling like I just couldn't win and then one day everything turned around and I started winning all the time and I'm still winning. You have to fight to win, you are winning right now on this show" (Joel)
Predictions
Based on the iTunes rankings (each song bought counts as two votes), the acts advancing by public vote should be Harrison from Team Seal and Miss Murphy from Team Ricky. Currently (May 6, 8:45 AM Canberra time), Harrison Craig's "Home" stands at #3 with Karen Andrews's "Sorry Seems to Be the Hardest Word" at #5. Alex Gibson stands at #13, Michelle Martinez at #32 and Nick Kingswell at #33. Simon Meli's funky performance only charts at #43 while Imogen Brough finds her cover at #56. Poor Hannah Darling is nowhere to be found in the Top 200.
The judges pick is a little trickier. Seal should pick Alex as his second act, though I can see him picking any of the girls. He could go with Michelle, whose sexy performance he loved, or he could go with Hannah, giving her one more chance to prove she's worthy. I could see Ricky going with either Simon or Imogen. He let Imogen down with that song and she's got a lot more to offer. Simon could very well be a star. Nick was good but to me, he's cannon fodder at this point, though he did pretty well in the charts. That said, my prediction is Seal will pick Alex Gibson and Ricky will go with Imogen Brough.
This entry was posted on 6:14 PM, and is filed under
Alex Gibson, Hannah Darling, Harrison Craig, Imogen Brough, Michelle Martinez, Miss Murphy, Nick Kingswell, Simon Meli, TV, TVO Series, TVOA
. Follow any responses to this post through
RSS
. You can
leave a response
, or trackback from your own site.