I'm currently looking for some new writers in order to expand the blog given that I can't post the amount of things I'd like to. So if you are interested in writing about anything related to music (news, TV shows, album reviews, introducing artists) just drop me an
email to musicisthedoor@gmail.com
and we can discuss some of your ideas.


The wonderful Emma Pask and powerhouse singer Lyric McFarland were unjustly eliminated the previous week, leaving us with only 16 artists, 4 per team. The live finals are finally here and by Tuesday, 12 will be left. There's also a save in play tonight. The judges will be able to save one of their acts from the public's votes. Who'll it be? ... This is The Voice!
Recap after the JUMP ...


Team Joel


Michael Paynter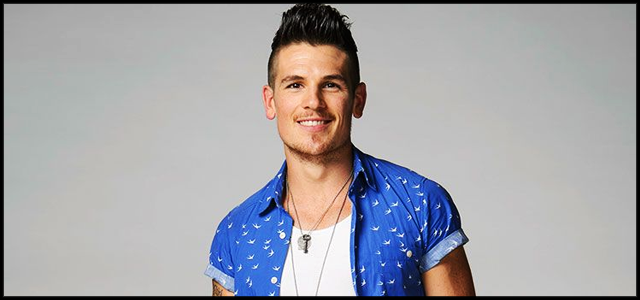 "Locked Out of Heaven" (Bruno Mars) - 7/10
-"What I see as Michael's biggest problem is that he holds on so tight and sometimes you need to let other people help you with your dreams" Joel says. We all remember Joel's metaphor of the pet hamster, so he gifts Michael a hamster toy. "He's so cute, he's become my little mascot" Michael says. Joel wants him to be vulnerable. Michael is one of my faves but I really don't think this was the best he could do. His voice sounded strange, it felt forced to me, as if he was singing in a register he wasn't comfortable with. It was a decent performance even though, and he's such a nice guy that I bet he'll get lots of votes anyway. "What a way to start the show. You are such a good singer that to hear something modern I thought it was a really cool choice and you looked like a really cool artist up there" (Delta) "I'm very proud of you. I think the hamster has wings now, it's soring man, you are soring. Now matter what, you are off now, you are flying, people love you and they respect you" (Joel) It seems we will only hear from two coaches after each performance, not complaining. Haha.
Michael Stangel
"Four Walls" (Cold Chisel) - 7,5/10
- "Michael is just a good dude. He's the kind of guy I'll go have a beer with" (Joel) "I'm in this show because I wanna feed my kids, I wanna give them a future" Michael says "I need to start this song with the fragility it deserves". I've to admit I wasn't to excited to see him again, after all, I still believe Lyric deserved his place, but after this performance, I'm a bit more convinced he's got what it takes. Guess he's just been singing the wrong songs. Joel picked the perfect one tonight, it highlights his raspy tone and shows us a vulnerable, honest, committed singer I've not seen before. A beautiful performance. "I though that was about as honest a vocal performance as you're gonna hear. Every time I see you, you just make me want to be a better person" (Seal) "You are one of the most honest singers on the show but one of the most honest people I've been able to work with. You really proved yourself tonight" (Joel)
Danny Ross
"The Joker" (Steve Miller Band) - 8/10
- Joel wants Danny to show the people his joker side. "In the chorus of this song he's just saying 'this is what I am, take it our leave it', I don't do that, I'm more hidden than that" (Danny) "Danny is completely out of his mind in the best way possible" his coach says "I believe he should be unapologetic for who he is, that's what this song is about". He's wearing a ridiculous outfit, even more than last week's. This is a cool song choice, he seems to be actually enjoying it. It's a very low key tune and that's why it's perfect for Danny. He's just a fantastic artist, who knows what he would do next? Just like Darren said, never a dull moment in the world of Danny Ross. "You were having fun. You looked like a little kid having fun and that duality is really good" (Ricky) "It's not a secret I love you, I love your style, I love your swag. You are fearless, you do what you wanna do, the way you wanna do it. It may take some time for people to understand you but that's good because good things take time" (Joel)
Kiyomi Vella
"It's Oh So Quiet" (Björk) - 8,5/10
-"Kiyomi has been one of my biggest surprises this year. Her voice is less quirky than people think. She is actually got one of the better voices, she just can do anything with it" Joel says "She has to be herself, she can't be Björk, there's only one Björk. She's got to convince us that there's only one Kiyomi". Her coach is planning a huge production for her performance, like a music clip. He fears she could get lost in it. This is very cleverly done. Having a bunch of dancers dressed in black while she's wearing this popping golden dress avoids the focus to get away from her. She's a terrific performer, I adore her hand movements, she keeps pulling us in. The problem with this song is that there's not enough space to be original and most performers end up sounding like Björk. Her performance was highly entertaining though, she's definitely a star. "Possibly you are gonna be one of my favourites tonight. I just feel like your commitment into every single moment throughout that performance was so entertaining but it was still so authentic, it was committed, each movement was committed, and yet amongst all the production your voice still stays really strong and steady" (Delta) "That was a hard performance to pull off. You guys got to see how good she is. It's hard to do that, to stay focused and still sing that song while going through all the choreography. I'm gonna say it right now, that was the performance of the night. That was unbeatable" (Joel)
It's all up to Joel now. He'll pick one of his acts to take directly through to next week. "You guys were all equally great. Here's what I'll say. Here's the thing, from when you walked off the stage after tonight, you are off and running, you have a music career. I'm really happy for all of you. The person that I'm gonna take through tonight is someone that I just don't think I've finished what I really want to do with them and that's Danny Ross" (Joel)
Danny Ross is safe
. I understand Joel's decision, it is safe to say that Danny would probably have been eliminated if he wasn't saved. I don't think people have yet figured him out and I'm glad we'll be seeing him again. I only wish Michael P. and Kiyomi join him.
Mitchell Anderson
"Dear Prudence" (Doug Parkinson) - 8/10
- "Mitchell, he has this incredible voice. Why hasn't he broken through yet? I believe he's about to do it tonight" Seal says "the great thing is that he's found this incredible way to relate to this song, his wife is expecting his first child". Seal tells him to think that at some point, he'll show this performance to his child. "You're gonna tell them, guess who daddy was thinking about when he sang this on The Voice" his coach says. That's how a pro does it! His voice is so phenomenal, that tone of his is really special. What I like about Mitchell is that he feels each performance, there's nothing fake about him and his attitude is phenomenal. I wonder how his album would sound, very throwback I imagine."Something that every artist must learn from you is that you walk on stage with this attitude 'there's nothing to lose, I'm gonna give it all, who cares' and you own every word, every emotion, you are so powerful on stage" (Ricky) "I thought you were fantastic, that was the best that you performed and sounded ever. The thing I love so much about you is that you are so coachable and it's not easy for an artist to actually take direction for someone else. I think you bring a balance, that really showed tonight" (Seal)
Alex Gibson
"Folsom Prison Blues" (Johnny Cash) - 7,5/10
- "Alex is a beautiful singer and he has a really lovely voice to listen to. I think one of the problems facing Alex is that he's so used to busking by himself that he really doesn't understand how to play in rhythm with the band yet" Seal says "you've got to be able to sync with the band. I think he's growing in confidence". I'm not sure if he was in perfect sync with the band but he's got such a fantastic tone that nothing else matters. It wasn't as powerful as his first performance but he's confidence is definitely growing. He was at ease on stage and his voice sounded really great on this classic. I would focus more on showcasing his tone though. "You've come so far on this show. I know the work that you are doing. You are working on yourself, you are working on your craft, that what it takes to have a career, to never stop working on everything, you are doing it, but I just love watching someone who wants something so much work so hard for it" (Joel) "When you look back on this performance, you'll not be surprised that he just poured all those accolades on you because you earned it tonight, that was fantastic" (Seal)
Jac Stone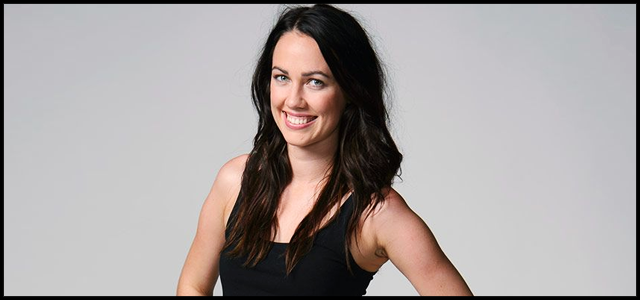 "Uninvited" (Alanis Morissette) - 7/10
- "I still think that there has to be some kind of surrender with you" Seal tells her. "I guess I'm scared of feeling like I'd give too much and then I'll be left with anything" she says. Seal was concerned about the songs ending. "Her true strength will be when she surrenders". "When I'm singing this song, I'm singing to that other part of me that is so terrified to share and I'm telling that part of me that it's not invited" Jac says. Hmm. I'm not sure Seal knows what to do with Jac, two weeks in and I've still haven't seen the emotional girl we saw during the auditions. She sounded good on this song but I didn't feel a powerful connection with it, though I know it was there. Her voice has a lot of texture but for some reason, she's not kicking it out of the park. I don't think she killed that final note either. Seal needs to figure out what to do with her soon. "Usually you were giving small arrangements but tonight you had a massive sound around you and you were there. You were loving every second of it. You had fire in your eyes and that was really beautiful" (Ricky) "I don't think the people at home really understand how it is for an artist to stand on a stage and sing a song where there's nowhere to hide. I thought tonight, you were spectacular. We've talked about a lot of things, about surrender, about commitment, I thought you did that tonight. I think that you'll look back at this performance and you are gonna be really proud of yourself" (Seal)
Harrison Craig
"Can't Help Falling in Love" (Elvis Presley) - 7/10
- "We want to avoid the public becoming bored, that's one of the reasons I picked this song" Seal tells him. "Constantly I'm after that perfect performance, nothing is perfect but you can try your best" Harrison says. This is different at least. Seal was right in giving him something unexpected, I was already bored with him. I still am but that's because I think he's terribly overrated. The singing was pretty nice, he sang it the way he sings every other song but it was enjoyable. His talent is undeniable after all. "I wanted you on my team. You've some crazy tone, a crazy beautiful range. I love the transition from note to note, your diction is very beautiful as well and people love you" (Ricky) "I just wanna get up and slow dance with you. I think nobody can't help falling in love with you Harrison" (Delta) "I just thought that performance was worthy of the king himself. It was mesmerizing. We talked about you focusing on one person, can you tell me who that was?" (Seal) "I guess it's a person that it's really close to me and I just care about them like they wouldn't believe" Harrison says.
It's Seal's turn to chose. "I'm really honored to be working with all of you but there's one person among you who has showed me a level of commitment surrendering to the cause that I feel that you actually need to be successful in this industry. That person has committed not only their voice but also everything about them. I've seen that person blossom and I think I wanna see more and that person is Alex" (Seal)
Alex Gibson is safe
. Another expected move. Harrison will probably chart at the top again, and Jac and Mitchell will be close enough. Alex's performance wasn't that great and I don't see it getting many votes.
Predictions
Since the iTunes voting will be open until 12:00 (AEST), Monday 27, I'll update this rankings a few times throughout the week. I'm not sure who the voting will work yet so I'll just post the iTunes Rankings. Currently (May 20, 10:15 AM Canberra time), Harrison Craig's cover is topping the charts. Following him is Kiyomi Vella's "It's Oh So Quiet" at #7. At #18, is Jac Stone's "Uninvited". Mitchell Anderson, Michael Stangel and Michael Paynter chart at #20, #21 and #22 respectively. We then se Alex Gibson at #37 and Danny Ross at #50.

UPDATE (May 23, 8:25 AM Canberra time): There are still 5 more days to go till the lines close. I'll update one more time on Monday 27. Right now, we have Harrison at #3. Kiyomi is at #28, Jac charts at #53, Mitchell at #57 and Michael Paynter at #58. Michael Stangel's cover is at #62 and Danny and Alex are #79 and #85 respectively.

UPDATE 2 (May 26, 12:00 AM Canberra time): It's the final update before tonight's elimination. The remaining contestants are charting as follows: Harrison at #36, Kiyomi at #90, Mitchell at #162, Michael Stangel at #168, Jac at #180 and Michael Paynter at #184. Alex and Danny aren't charting among the Top 200 anymore but given that they were saved, it's not surprising.
This entry was posted on 7:59 PM, and is filed under
Alex Gibson, Danny Ross, Harrison Craig, Jac Stone, Kiyomi Vella, Michael Paynter, Michael Stangel, Mitchell Anderson, TV, TVO Series, TVOA
. Follow any responses to this post through
RSS
. You can
leave a response
, or trackback from your own site.