I'm currently looking for some new writers in order to expand the blog given that I can't post the amount of things I'd like to. So if you are interested in writing about anything related to music (news, TV shows, album reviews, introducing artists) just drop me an
email to musicisthedoor@gmail.com
and we can discuss some of your ideas.


I'M LOOKING FOR A GERMAN TRANSLATOR, IF INTERESTED, EMAIL ME
To be honest, the debut exceeded my expectations. The show lacked talent last year, so seeing so many talented individuals in it's debut gave me hopes for this year. The introduction of the bands really upped the standards of the groups category, could we've the first group winner this year? ... It's time to face the music!
Recap and videos after the JUMP ...
Anke Fiedler (35)
- Anke's a true rocker. The beginning is a train wreck, I've no idea why she felt it was necessary to start in that way. When she start singing it improves but I'm not sure if I'll be able to forget how bad was the first part. She's not the greatest singer but she has the right attitude and she's a dynamic performer, which is what this show needs. She could be a good addition to the Overs category, which is always a bit boring. -
VIDEO
Barne Heimbucher (20)
- He auditioned for the show last year and made it to Das Bo's JH, we all know how bad a judge he was, so he decided to let him go. Sarah's definitely a big supporter, since she already knows him from the previous year. I've no idea why this guy didn't made it to the liveshows last year. Are you seriously gonna tell me that Monique was better than him? He's got a terrific tone and there's something really unique in his voice. It was quite shocking that Moses didn't give him an X, could this mean he'll be the next Das Bo? Haha. -
VIDEO
Dana Weise (21)
- Dana's singing "Put Your Records On", a song I personally love. Unfortunately, her delivery wasn't as good as I expected it to be. She's got a nice tone, and with a little work it may get better, but it was nothing that special. It was a good effort though, maybe it was the wrong song for her. HP gave her an X in the very last second. Her friend backstage, who's also an auditionee, is crying! Aw! -
VIDEO
Klementine Hendrichs (22)
- Klementine is much better than friend Dana. Her tone is much more original and she's got an extremely pleasant phrasing. Her performance showcased her personality perfectly and it was rather sassy and sexy plus her bluesy tone really shone there. I could see her going the Joss Stone route, I think that's the type of artist she was meant to be. She's quite hot too, which is always a plus. Haha. -
VIDEO
Vanessa Zinnecker (
23
)
- From the moment she opened her mouth, I know this was due to be amazing. It felt pure and sincere and she managed to captivate the audience without the need of big notes. She just kept it small and that's why she succeeded. Really looking forward to seeing her again, maybe with something bigger, with more momentum, cause honestly, despite it's beauty, it lacked a bit of it. -
VIDEO
Janine Smith (42)
- Wow, I didn't see those moves coming. Haha. Janine's got a good voice but the dancing distracted me a bit. She was certainly having fun though, that's for sure. There was a certain raspiness at times but to me it was too much dancing, little singing. She strikes me as a diva, I bet the next time we see her she'll take on a huge song. I hope she surprises me though. -
VIDEO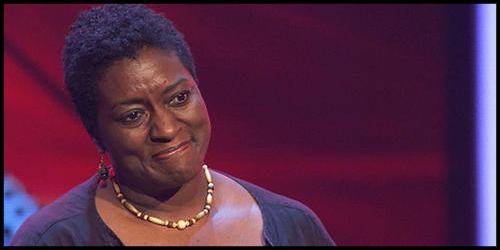 Björn Paulsen (27)
- Beautiful voice, not at all what I was expecting. He reminded me to Morten Benjamin (XF Denmark) to some extent with his shy-ish personality and unique tone. He created an almost magical atmosphere. The only thing missing in his performance was a little more excitement, it didn't build up to anything, it was just a great melody that didn't go nowhere. But since he's an Over, I'm sure we'll see a lot more from him. -
VIDEO
In My Days (
Groups and Bands
)
- This is the best band we've seen so far and compared to the one we've seen, Rune, In My Days is much better. The lead's got a phenomenal voice and in comparison to Rune's lead, he can front the group as a pro. They remind me greatly to One Republic. As I've said many times tonight, it lacked momentum but in this case I didn't really care cause his voice totally sold their original tune to me and the chorus is quite addictive too. They've potential. -
VIDEO
Arbesa Sinanaj (16)
- Her audition was off to a very shaky start. She hit several bum notes and looked like Bambi in headlights. As the performance progressed, she started improving but it never really got there to me. There were signs of a good voice underneath and I bet she's got a great tone but her nerves played a dirty trick on her. Sandra was completely moved when it came to an end, not really sure why. -
VIDEO