I'm currently looking for some new writers in order to expand the blog given that I can't post the amount of things I'd like to. So if you are interested in writing about anything related to music (news, TV shows, album reviews, introducing artists) just drop me an
email to musicisthedoor@gmail.com
and we can discuss some of your ideas.

I'M LOOKING FOR A DUTCH TRANSLATOR, IF INTERESTED, EMAIL ME
The original edition of The Voice is coming back for it's third season after harp lady Iris Kroes was crowned the winner last December. This season, Angela Groothuizen is stepping down from her judge position with Trijntje Oosterhuis taking over her spot. Nick and Simon, Roel van Velzen and Marco Borsato are all returning, the latest for the second time and the previous for the third year. I'm gonna be covering the full show and not just the liveshows as I did the year before, well, at least I'm gonna try to. Who'll be our next champ? ...
This is The Voice!
Recap and videos after the JUMP ...


Leona Philippo
-
"Mesmerized" - 4/4 -
Leona was part of the musical Aida in the past and is also an actress, with appearances in "Phileine Zegt Sorry" and "Lijn 32", in which she was part of the main cast. She also knows new judge Trijntje. Leona's a great performer, her smile lights up the place, despite she may not have the greatest voice. She's got something though, which is extremely appealing, probably her phrasing. I fully enjoyed that performance, I definitely want to see Leona again.
Team Trijntje - VIDEO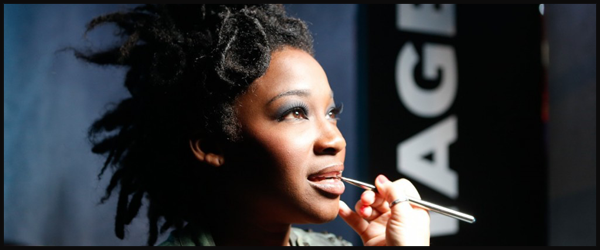 Pip Whien
-
"Holiday in Spain" - 1/4 -
His wife recently gave birth to his daughter. Whlie in the hospital, he gets an invitation to the blind auditions. Pip had already auditioned for TVOH back in Season 1 as part of a duo but didn't make it through. The performance is nothing special, it's actually very boring. There are moments in which he shows some potential but those were
scant
.
Team Trijntje - VIDEO
Sandra van Nieuwland
-
"More" - 4/4 -
She's the lead singer of jazz band Applethree. Sandra's got three kids. I think it's a little too soon to be naming her my favourite but her audition was so mesmerizing and unique that I can't help it. It took me a while to realize she was singing Usher's "More" cause her spin on it made it sound like a totally different song. That was absolutely breathtaking, she's a world class act and it'll be a major upset if she doesn't make it to the liveshows.
Team Trijntje - VIDEO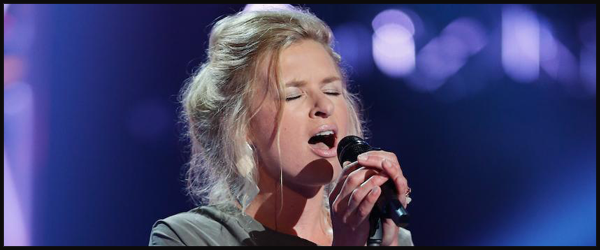 Maame Joses
-
"Nothing" - 4/4 -
Maame was stalked by Winston before he creepily invited her to the blind auditions. I love this song, which is originally sang by The Script, so that performance felt a lot better to me. She reminds me greatly to Tracy Chapman, though her voice isn't nearly as recognizable as Tracy's. I felt a lot of honesty in her voice however, and if she can pull a similar performance every time she takes the stage, she'll get far.
Team Nick & Simon - VIDEO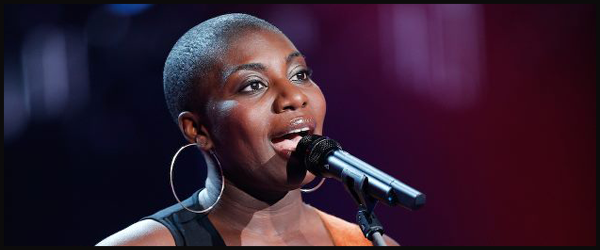 Katty Heath
-
"Mad World" -
2/4 -
Katty moved from the UK to Holland because her boyfriend is dutch. They were living in London but her boyfriend wanted to moved back and she followed him. She says her boyfriend is 11 years younger than her, so apparently, she's a "cougar". "Am I predatory? I don't know, I just see younger things and they are so nice!". Katty is obviously crazy, while talking backstage, she burped accidentally. Haha. The delivery was quite simple but really effective. I'm not sure what I liked more, if her personality or her voice. I think it was her personality.
Team Roel - VIDEO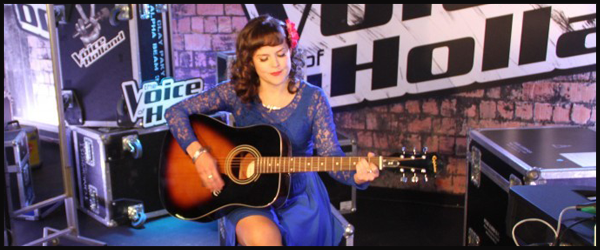 Niña van Dijk
-
"I Follow Rivers" - 2/4 -
Niña and sister Djem were part of the dutch entry, Treble, in the 2006 edition of Eurovision. They ultimately placed 20th with their song "Amambanda", failing to make it to the final. After her sister's failed audition, Niña takes the stage with a Lykke Li cover. The delivery is stellar and so is the arrangement. While her sister showed little control of her voice, Niña is fully aware of it strength and does not hit a single bum note. I was surprised only Nick & Simon and Marco turned for her cause it was a great audition.
Team Marco - VIDEO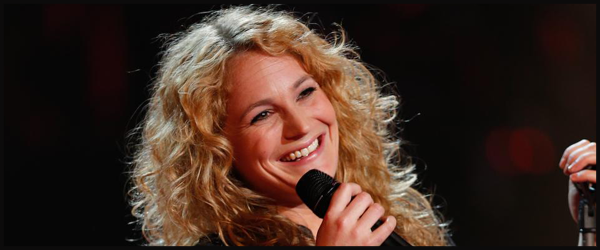 Laurhie Brouns - "Without You" - 4/4 -
Laurhie is a singer-songwriter. She's got some huge heels and is shown tripping with them backstage, so she takes them out and performs barefoot. The song starts pretty low and the judges kept waiting for her to sing the bigger notes. When she finally does, they all instantly hit their buttons. Laurhie is the first diva of the season and as such she hits all kind of crazy notes. I really don't like divas but her song choice was somewhat interesting. She could become something good.
Team Trijntje - VIDEO
This entry was posted on 6:00 PM, and is filed under
Katty Heath, Laurhie Brouns, Leona Philippo, Maame Joses, Niña van Dijk, Pip Whien, Sandra van Nieuwland, TV, TVO Series, TVOH
. Follow any responses to this post through
RSS
. You can
leave a response
, or trackback from your own site.