I'm currently looking for some new writers in order to expand the blog given that I can't post the amount of things I'd like to. So if you are interested in writing about anything related to music (news, TV shows, album reviews, introducing artists) just drop me an
email to musicisthedoor@gmail.com
and we can discuss some of your ideas.

27 February, 2012 10:45 PM

Things are getting exciting! Tonight, the remaining 8 contestants will sing one more time in the hopes of advancing to the grand final, set to air next week. With only one place per team, Bjarne Langhoff and Freja Kirk, Kim Wagner and Noa Sophie Stoustrup, Liv Skotte and Nanna Kaad and Mathias Rønne Pachler and Rosa Skotte will give their best in order to impress both the judges and the audience. Who will be the unlucky one who gets cut tonight? And who'll be our finalists?! ... This is The Voice!
Recap after the JUMP ...
Kim Wagner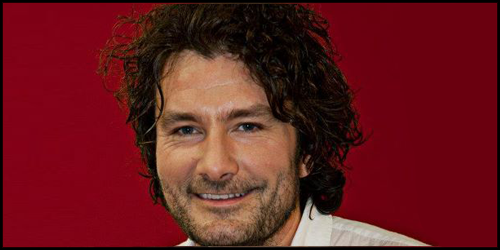 "All the Right Moves" (OneRepublic) - 8/10
- Really like this for him. He keeps proving he can be a really versatile singer, going from RnB to rock to pop. Only critique here is that he sounds too much like OneRepublic but that can always be fixed. -
VIDEO
"Dedication to My Ex (Miss That)" with Lloyd - 7/10
- Not a fan of Lloyd but I've gotta give him that he does have a good voice and that this song isn't half bad. Very nice duet, their voices blend pretty well, Kim's definitely the strongest male left, I was a little surprised with his RnB sound, didn't see that coming. -
VIDEO
"The Song, Oh" - 10/10
- Amazing song for him. It sounds very Jason Mraz-ish, very blue-eyed soul vibe coming from this. I really love it. Definitely the best of the four winner's singles. He may even get a hit after the show with this, it's that good. He just got a great advantage coming the results, Will this be our winner's winner's single? -
VIDEO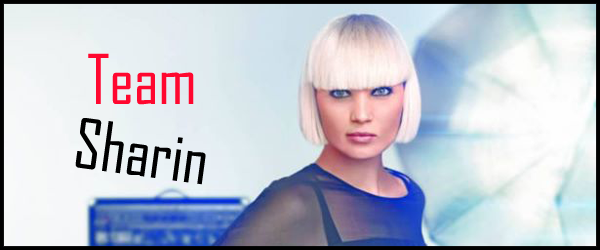 Bjarne Langhoff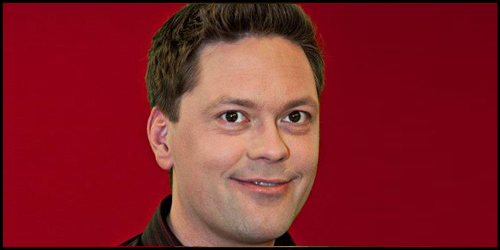 "Human" (Carpark North) - 4/10
- Original staging, a little weird yet. I'm not sure about this song. Not the "Human" I was expecting for sure. I like Carpark North but I'm not digging this cover, Bjarne is shouting too much and those shouts are painful. He had the right attitude though. -
VIDEO
"Kl. 10" with Medina - 8/10
- Oh, I love this song! As usual, Medina is doing a fantastic job and Bjarne is too, I was scared he might do a redo of his past performance but there's definitely an improvement on this, maybe it's because Medina sounds so great but I really enjoyed this performance! -
VIDEO
"Lullaby" - 5/10
- I'm not quite sure about this song. It's things I like and some things I hate. The melody doesn't convince me at all and neither do the lyrics. I do like his voice though, it's got a nice raspy tone, plus the last lines of the song were very nice. I guess it's a 50/50 for this song. -
VIDEO
Mathias Rønne Pachler
"Dear Mr. President" (P!nk) - 8,5/10
- Surprisingly, this isn't as bad as I was expecting it to be. I mean, he's not a bad singer but his performances are never outstanding. However, this is. It has to be his best performance to date, his voice sounds wonderful plus I love the acoustic feel of the performance. -
VIDEO
"City Boy" with Donkeyboy - 2/10
- Awful duet choice for him. I'd give him Lene and it would've been a much better fit. This just sounds incrediblly weird. His voice is too thin, I don't even want to call it a falsetto cause that isn't one. And this Donkeyboy dude is BAD! -
VIDEO
"Mit Et & Alt" - 6,5/10
- His winner song is the only one in danish. I guess it's interesting? Not exciting at all though. The song is a bit predictable and a his voice sounds very generic, I kinda like it though, specially the chorus. They could've done better though but this pop route is definitely the one he should be taking. -
VIDEO
Liv Skotte
"The Winner Takes It All" (ABBA) - 7/10
- I was scared when I head she was taking on this cause most versions of it suck, fortunately, Liv's unique tone did justice to the song. However, I would have liked her to go for something a little more hearfelt, this was just a great cover but I didn't feel an emotional connection with it. -
VIDEO
"Heart Attack" with The Asteroids Galaxy Tour - 8/10
-
Mette Lindberg is a favourite of mine, I can't help loving that quirky blonde! Not sure about this duet though. Mette seems to be overpowering Liv. Liv is still nailing her solo parts, I guess my problem is that I'm not really a fan of this song. Still, entertaining duet to watch!
-
VIDEO
"An Angel Around" - 10/10
- Just beautiful! Exactly what I was expecting to see from her! She seemed to be having some issues with her headphones, or however you call that, but that didn't matter to her cause she kept performing graciously. There was an emotional connection with the song and that showed. One of her best performances for sure, glad this got to be her first single! -
VIDEO
RESULTS
Kim Wagner is The Voice of Denmark!
Mathias Pachler 2nd
Bjarne Langhoff 3rd
Liv Skotte 4th


Not the result I was hoping for but I'm quite satisfied with it. Kim is a worth winner and despite Liv only got the 4th place, I can't say I'm not happy that Kim won. I know that all of them will have a great carrer afterwards cause they've got talent to spare. And keeping the good news coming, The Voice is coming back for a Second Season!