I'm currently looking for some new writers in order to expand the blog given that I can't post the amount of things I'd like to. So if you are interested in writing about anything related to music (news, TV shows, album reviews, introducing artists) just drop me an
email to musicisthedoor@gmail.com
and we can discuss some of your ideas.

04 November, 2013 3:59 PM
Published by Kevin Mc Stravock

Last week saw the first surprise bottom two appearance of the series as Hannah Barrett sang for survival against Miss Dynamix. Predictably, but sadly, Miss Dynamix left despite giving a really good sing-off performance meaning that nine acts remain for disco week where you can expect the usual mix of songs from the 1800's and songs by unknown artists like Emeli Sandé and Robbie Williams.
Recap and videos after the JUMP...
First of all, the flash vote has been axed apparently. Because of Nile Rogers and Chic performing on the Saturday show they don't have time to fit in the flash vote too, however as Dermot suggests that the bottom two will be announced on Sunday from now on, it sounds like it's the end of the road for the flash vote.
Luke Friend


'Play That Funky Music' by Wild Cherry - 8/10 - Luke had a great week last week with his take on Seal's 'Kiss From A Rose'. The teenager is feeling at odds with the theme this week but he's hoping that he'll be able to put an edgy spin on the track he has been given, Wild Cherry's 'Play That Funky Music'. I hate this song, I'm not sure what possessed Louis to give Luke the track but he was actually very good this week. It was a strong performance once again, not as good as last week's, mainly because I just didn't like the song but considering that disco shouldn't have worked for him, he did a pretty great job overall. A very accomplished performance from Luke this week.
'Blame It On The Boogie' by The Jackson Five - 6/10 - The boys are taking on a song by The Jackson Five, it's very cheesy and dated in my opinion so I'm a bit concerned that the group could find themselves in the bottom two once again this week. Vocally, there's not much I can fault about the performance but it's not just about the vocals. Although they're okay, the song choice and the overall performance is just really really average, they feel like a really cheesy boyband from the 90's and the song choice reminds me of the days when Marcus Collins sang the same type of song week in, week out. Unless they show a bit of variety, I don't see Kingsland Road surviving for much longer.
Tamera Foster


'Wishing On A Star' by Rose Royce - 8.5/10 - Tamera got mixed feedback from the judges last week after Gary voiced his concerns that she had been styled like a Beyoncé tribute. This week she's taking on a disco classic, her vocals this week are very reminiscent of Leona Lewis, she has such a classy style about her, it's very restrained and controlled but it still really impresses me. She has a really strong voice, one of the best in the competition for certain and I'm certain that she will be around in the competition for a long time. She's still one of the front-runners in the competition even if others have emerged as favourites too and I hope that she gets through to next week as I think she could really wow with the right song.
Sam Callahan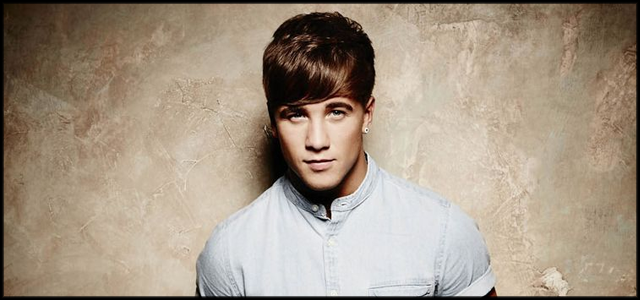 'Relight My Fire' by Take That - 4/10 - Sam was very lucky to make it through to this week after giving another tuneless performance last week. The problem is that he and Louis don't appear to be trying to respond to the issues that are clearly present with Sam, they're ignoring it and insisting that the competition isn't just about the vocals. Maybe not Louis but that is the basis for the competition and if you can't get through a performance without going severely out of tune or in Sam's case, barely singing in tune then you can't really merit anything else in the performance. This is another trainwreck, this song should never have been given to Sam, it's not the right match for his voice and there's too much going on performance-wise clearly placed there to distract us from Sam's abysmal vocals. Sam should never have made it this far, Gary is right, the rest of the competition are miles ahead of Sam and his parents shouldn't get all defensive, the fact is Sam sang out of tune, they can't turn around and say that Gary ought to be on 'The Voice', Gary never claimed it's all about the vocals but the first thing you expect on The X Factor is for someone to sing the song in tune.
'September' by Earth, Wind and Fire - 8/10 - Rough Copy have had an err... rough couple of weeks in the competition. After two out of tune performances with poor harmonies, they're hoping to be back on top this week as they take on another disco classic. Well they're singing in tune this week. The song choice is great, it actually suits them and allows them to insert a little bit more personality into the song. They sound great, the only thing is that it seems beyond obvious that they didn't sing the chorus live, it seems very clear that they had help from pre-recorded harmonies for the chorus which, if as it seems is a little unfair on the other acts. They shouldn't receive special treatment. All the same, a good performance.
Abi Alton


'I Will Survive' by Gloria Gaynor - 6.5/10 - Abi has been very lucky to still be in the competition. Just like Sam, she has put in disappointing performances week after week, last week she totally lost her confidence and this week Nicole has been trying to persuade Abi to believe in herself. She was originally going to sing Candi Staton's 'Young Hearts Run Free' but she decided to change it herself and is taking on her own arrangement of 'I Will Survive;. Well if this was nay other week, this would probably get an 8 at least because it's vocally the best she has sounded so far in the lives. It's Disco Week however, so taking a disco song and making it a slightly drab ballad just doesn't cut it for me. Some songs don't quite fit being made into ballads and this was one, without sounding harsh, the theme was Disco Week not 'Turn A Disco Song into a Funeral Dirge' week.

'Rock With You' by Michael Jackson - 6/10 - What are with Louis' song choices tonight? They're normally poor but this week's choices have just been abysmal, particularly for Nicholas. Nicholas is a great singer but the problem I have found with his performances so far has been that they've been lacking personality. He sings the song but that's as far as it goes really. There's nothing extra about his performances that make me think 'woah, he could be contender'. It's a fairly standard cover of the song, vocally it's good although at times he is slightly out of tune but for me, he just appears to be totally out of his depth on stage. He doesn't have the personality or the experience to work the crowd and he comes across as being completely lost on stage. A disappointing performance from Nicholas who is normally quite good.
'Somebody Else's Guy' by Jocelyn Brown - 9/10 - This is a brilliant song choice for Hannah, she took being in the bottom two last week really badly but Nicole brought previous winner James Arthur in to meet Hannah and inspire her as he of course landed in the bottom two last year and went onto win it. Her vocals are really strong this week, it's a really good song, it combines the disco feel with the old-style soul that we associate with Hannah and it's nice to see a less obvious song choice being used as opposed to the standard Aretha and Whitney classics we're used to hearing being belted out week after week. I'm really impressed by Hannah this week, great performance, fantastic vocals. If she lands in the bottom two tonight, we need to gather together the phones of everyone who voted for Sam C and throw them on the bonfire because this was great.
'No More Tears (Enough Is Enough)' by Barbara Streisand and Donna Summer - 9/10 - Sam isn't the most obvious act when you think of dancing and big performances but she is really determined to give it a go this week. Sam is trying to shape up and improve her health by going to the gym and eating healthily whilst she's living in the mansion. This is easily her best performance to date. For once, I think she actually sounded quite current. She has a great husky edge to her voice which suggests to me that she could pull off an epic rock song. A really strong performance from Sam, I have a feeling she could be here for a long time to come.
Rankings


1. Hannah Barrett

Bottom Two Prediction:


Elimination Prediction:


Results
Bottom Two:
Kingsland Road
Tamera Foster
Whoever is voting for Sam needs to stop it at once, this is the third time that he has escaped the bottom two despite being the weakest, or at least one of the weakest. Tamera being here is in some ways a shock, and in other ways no surprise as we know that often a good performance can get lost especially if it's mid-show. Kingsland Road are screwed here.
Kingsland Road

- 'I Won't Let You Go' by James Morrisson - Gary says that it's another shock this week, I disagree, well perhaps for Tamera yes but the boys were very average last night. They sound alright on this song, a little flat at times but what's increasingly clear is that they have more or less given up, they have no energy, they seem really defeated and although it's better than I expected them to be it's not going to beat Tamera in my opinion unless she comes out and collapses. Kingsland Road had potential but were ruined by cheesy song choices. Their harmonies are decent but pretty much every individual vocal in the song is out of tune.
Tamera Foster

- 'I Have Nothing' by Whitney Houston - She's singing this fine. I would have preferred to hear a different song but Tamera has a fantastic voice so she'll sound great no matter what she's singing. She has star quality, something that a lot of the contestants don't have and I'm certain that she'll be safe after this. There's no way the judges would lose someone who is destined to be successful post-show regardless of what position she finishes in.
I won't lie, I only caught the result on catch-up but to the surprise of nobody, Nicole sends Kingsland Road home, Gary sends Tamera Foster home but berates the public for the wrong acts being in the sing-off and Louis and Sharon both opt to send Kingsland Road home. That was a very predictable result, you knew as soon as the bottom two was announced that they would be going.
Kingsland Road

This entry was posted on 3:59 PM, and is filed under
Abi Alton, Hannah Barrett, Kingsland Road, Luke Friend, Nicholas McDonald, Rough Copy, Sam Bailey, Sam Callahan, Tamera Foster, TV, X Factor UK, XF Series
. Follow any responses to this post through
RSS
. You can
leave a response
, or trackback from your own site.