I'm currently looking for some new writers in order to expand the blog given that I can't post the amount of things I'd like to. So if you are interested in writing about anything related to music (news, TV shows, album reviews, introducing artists) just drop me an
email to musicisthedoor@gmail.com
and we can discuss some of your ideas.

07 November, 2013 9:11 PM

Last week, Josh Levi, Danie Geimer, James Kenney and RoXxy Montana were sent home by their mentors. 12 acts have advanced to the voting rounds and tonight, said acts will take on Motown, a questionable theme for a show that's flopping so bad. On top of the 'exciting' theme, Simon is bringing back one of the 4 eliminated acts, ala Diamond White of S2. Who'll be the lucky one? .. It's time to face the music!
Recap after the jump ...


Simon has decided to bring back Josh Levi, instead of James Kenney or even Danie Geimer. I don't fault him since I see Josh's potential. That first audition was a major stand-out after all. That said, if you are gonna have a wildcard, let the public decide who should it be. Then again, Diamond White was brought back without any voting taking place either.
Josh Levi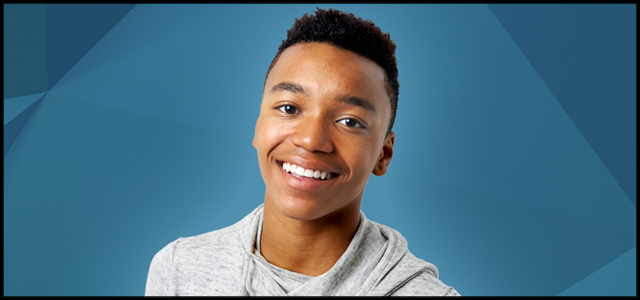 "Who's Lovin' You" - 6,5/10
- When he was eliminated he was heartbroken. He knew he could do much more. Mario is at a diner to give Josh the good news. He promises he's gonna be working ten times as hard. I wonder how much time he had to prepare this, Simon's been planning the wildcard thing for a while, so I guess he had the same time as the rest of the acts. Good vocals, albeit kinda boring, but that's the theme fault. He's probably the strongest vocalist Paulina has. I appreciate the fact that they scaled back the production for Josh, it gave us, and him, the chance to focus on the vocals. By the way, super short performances tonight! "You went from zero to hero. The difference between what you did last week compared to now, what you just did was you just proved you are one heck of a singer" (Simon) "Zero to hero" critique Simon, seriously?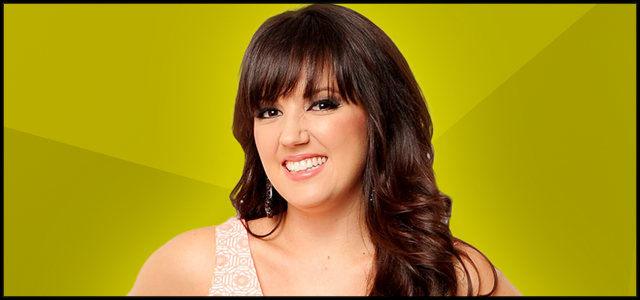 "This Old Heart of Mine (Is Weak for You)" - 6,5/10
- She's a bartender in Nashville. She always so herself living there. She grew up listening to this kind of music, so she's excited to turn this song into her own thing. "I'm so afraid of failure so I'm so focused in making everything so perfect and sound exactly right so no one can say that I'm a bad singer" Rachel says. Kelly thinks she's putting too much pressure on herself. You think so? Motown week may have been harder for a country singer and at least she tried countrifying this tune. While not the best arrangement her vocals were spot on and she's a good performer, which means she should be safe for now. "You've come so far since the four chair challenge. You're such a sweet girl, you are so energetic and you bring so much to the stage. I'm worried about you for my category" (Demi)
Carlos Guevara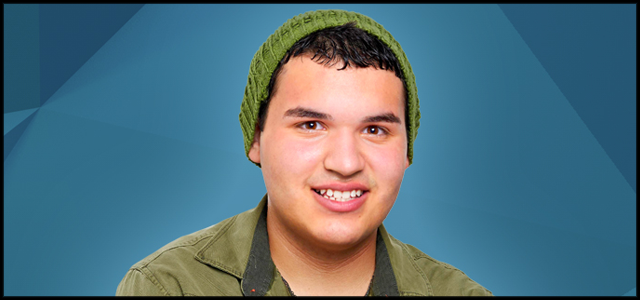 "What's Going On" - 3,5/10
- He loves being in LA but he's from Lexington, South Carolina, "one of those great Southern cities" he says. This week's been challenging for him. Paulina thinks his challenge is enjoying the moment and translating that to us. He vows to fight as if he's been in the industry for ever. If you've been in the industry for ever and do something like this, it makes me wonder what exactly you've been doing. Carlos has an interesting tone but his interpretation of this song lacked charisma, vocal power, personality. It felt as if he was ashamed to look at the camera and was trying to hide while performing the song. Not good. "That is one of my favourite songs. I thought it was a cool choice for your voice but I felt you could've done better or maybe a different song" (Kelly)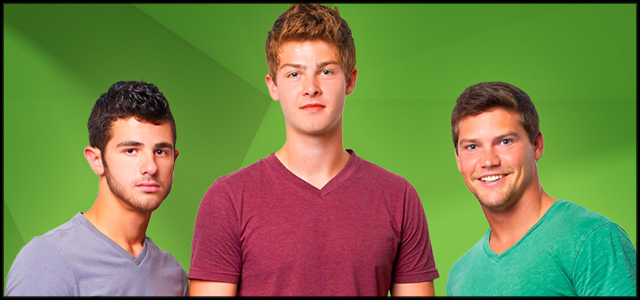 "Easy" - 3/10
- Colton Pack, Zach Beeken and Andrew Scholz - They are small town country boys. When they think of Motown they think of oldies, black suits. They are out of their element. Zach says they can't sound like a Motown song, they've gotta make it their own. Not digging this arrangement nor their harmonies, which to be fair, weren't entirely awful. The problem is that they're not strong as soloists. Colton's pitch was all over the place and he butchered a few notes. "Well, Simon, you actually seem like you know a lot about Motown. That was like in your prime, like right out of college, right? Because that was your prime you knew exactly what to give them and you actually did a good job" (Demi)
Ellona Santiago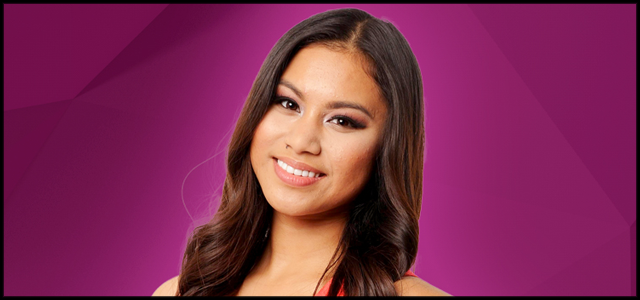 "Baby Love" - 6/10 - She was born in the Philippines but her parents moved here when she was 11. This week there's a lot of pressure for her since she's taking her SATs and learning a Motown song. "As much as I want this dream I really want an education at the same time" Ellona says. Poor thing. She's scared because she doesn't know if she can handle everything. Her outfit looks inappropriate. Not convinced about the song choice, there has to be a better tune than this one. Her vocals weren't entirely perfect and the choreography was lame but she attacked it the best way she could. She's a decent singer, with the right material she could go far. "You are a little powerhouse! I'm never expecting that. You are so talented, you'll go very far my love" (Kelly)


"Say You, Say Me" - 7,5/10
- He's a single dad. Having his song here makes him more motivated. He feels there's added pressure since he's from Detroit, hometown to Motown Records. It's intimidating going outside the box for him. For the first time, Jeff has managed not to sound completely old fashioned. Maybe it's because everyone is tonight, maybe because he actually did something interesting. The arrangement fitted his voice perfectly, giving him the chance to be softer at the beginning, letting his tone shine, and then powerful towards the end, belting his rock notes. The way he moves around the stage could use some improvements though. "That was unpredictable. I loved the energy that you manage on stage" (Paulina)
"I Heard It Through the Grapevine" - 8,5/10
- Both of them are from Florida. They love this song so they hope everyone else does too. Simon thinks they know the kind of music they want to do. Alex is worried people won't respond well to them changing up this song. No idea what he was talking about since the song sounds pretty much the same to me. To me, this duo is the only act that can aspire to some success after the show. Their interesting sound and distinctive voices would make an awesome record. But more important than that, they nail it every time they hit the stage, something that can't be said about most of these acts. "It feels organic, it feels natural and the excitement, the real thing is in there and I just love it" (Paulina)
Khaya Cohen
"My Girl" - 8/10 -Her mom is a midwife and her dad works for the department of education. His dad being here is added pressure because he's really big on school. He wants to make sure she has the chance to go to college. She wants to prove to her dad she can keep up with both things. Maybe that's why she's dressed as a school girl. This song choice sounded a bit weird on paper but her wonderful execution proved otherwise. Khaya has a lovely sultry tone, the way she used her voice at the very end was spectacular. "It was like listening to Amy Winehouse and that's a huge compliment. I loved the staging, it was just a very cool performance but more importantly, your vocals are absolutely fantastic" (Simon)


Carlito Olivero
"Stop! In the Name of Love" - 6/10
- He was raised in somewhat of a rough part of town but music was always with him. He's excited about this week because it takes him back to going on rides with his parents. He's feeling the pressure of giving the energy to the crowd even though he's singing a ballad. Despite his singing being stronger than I expected it to be, I wasn't sold on this performance. The problem was it's duration. It gave him no space to build momentum and it went nowhere. The arrangement was greatly done, the Spanish guitar in the background a pleasant addition, but I felt it would've worked better had the performance lasted longer. I give him points for trying though. "When you come on stage you always pour all of yourself into the song but while you are pouring yourself into the song, I need you to also be very aware of the notes that you are singing" (Kelly)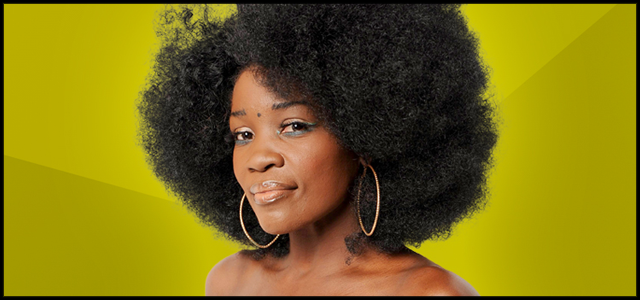 "All In Love Is Fair" - 7,5/10
- She's a grandmother from 7. Last week was difficult from her cause Simon says she was dated and now they have Motown week. "Out of all the things that they can possible come out with for me to prove that I'm not dated" Lillie says, expressing everyone's reaction. Kelly thinks Simon's comment is making Lillie overthink everything. Awesome singing yet I didn't fully love the performance. The song's way too slow, it made me feel sleepy and it also sounded very similar to what she did last week. She needs to change it up soon or we may lose the best singer and we don't want that to happen. "Your voice is incredible. You're stage presence is incredible, you look like a star already. I feel like it was a little out dated and I love you, this is harsh criticism because I want you to do better" (Demi) Come on girl! It's Motown week, give the woman a break.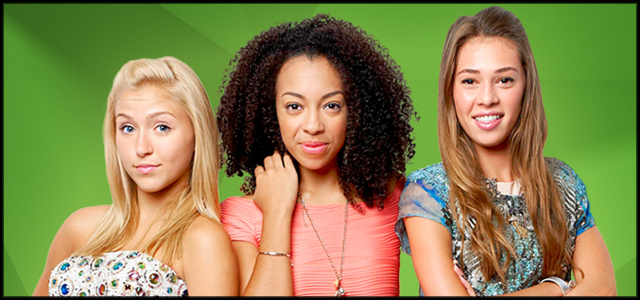 "You Keep Me Hangin' On" - 4/10
- Millie, Summer and Celine - They live on completely different sides of the US but now it feels like they are sisters. Simon believes Summer is the one holding the other two together since she's the oldest one. "I think that there's a lot people haven't seen yet. Do you just show everybody everything at once or do you leave them in sweet suspense?" Summer says. The girls look pretty well together but they seriously need to step up their vocals. They basically sang in unison the whole performance and were drowned by the loud backing track, making it hard to judge their singing. They may be a new girlgroup but it shouldn't be taking them this long to click. "That's what I name a pop act. You guys have it all, the music, the wardrobe, everything" (Paulina)
Rion Paige
"Ain't No Mountain High Enough" - 4/10 - She's from Jacksonville, Florida. She's a country girl at heart so it's nerve wrecking for her to go straight to Motown. Demi wants Rion to show everyone how strong she is but also to be real. It started so well that I thought this could be a turning point for her but then she went for notes bigger than she could hit and the performance took a hit. It's a shame cause if given the right song and the right arrangement something good could happen. Maybe some Fleetwood Mac or Carrie Underwood's "I Know You Won't". "You look radiant tonight. I love that song and I'm not sure if I liked that rendition of it. I still love your voice, I still love hearing you sing, you have a beautiful voice" (Simon)
Tim Olstad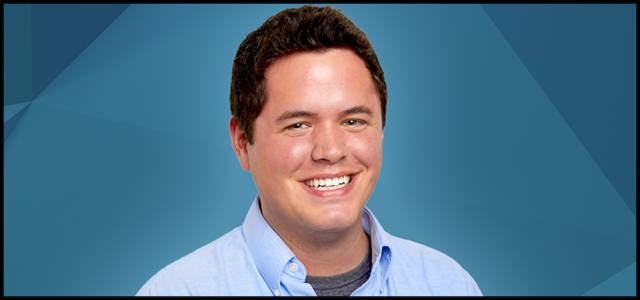 "I'll Be There" - 5/10 - He's from Minona, Minnesotta, a complete 180 to LA. Simon's comment stung and it stayed with him all week. He wants to show America he's a fun guy. He doesn't think people get him yet. If this performance was meant to prove otherwise, I'm afraid to tell him it didn't work. In fact, it make him look even more dull. He may very well be the strongest singer but if you're not connecting with the audience what's the point. My mug has more personality than he does. "You are an incredible singer but I've to be honest, I'm expecting way more from you. It sounded like a watered down version of 'Ill Be There' and I didn't get excited until I saw the lights and everything else but you wanna be the person that people focus on before all of this things exist" (Kelly) Simon liked it. He loves contradicting everyone.
Ranking
Alex & Sierra
Khaya Cohen
Jeff Gutt
Lillie McCloud
Rachel Potter
Josh Levi
Ellona Santiago
Carlito Olivero
Tim Olstad
Rion Paige
Sweet Suspense
Carlos Guevara
Restless Road
You thought that was it, didn't you? Well, it's not. As the result of a graphics error (incorrect voting numbers displayed onscreen) during the performance recap at the end of the show, each of the Top 13 acts will be performing their "Save Me" songs during the result show, which will act as a re-vote. In turn, the results will be revealed during next week's show, before the Top 12 perform songs from the 1980s.
Save Me Songs
Josh Levi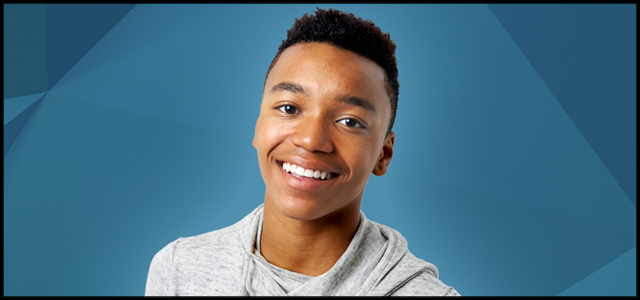 "Stay" - 7,5/10
- This is a great song choice. Josh is nailing those vocals but more important, his tone sounds very interesting. A much better performance than what he did last night, which wasn't bad at all, his voice is controlled, his pitch is perfect and his ad libs are pleasant. He's in fact the best Boy and he didn't even make it in the first place. "That was more than a survival song, that was a winning performance" (Simon)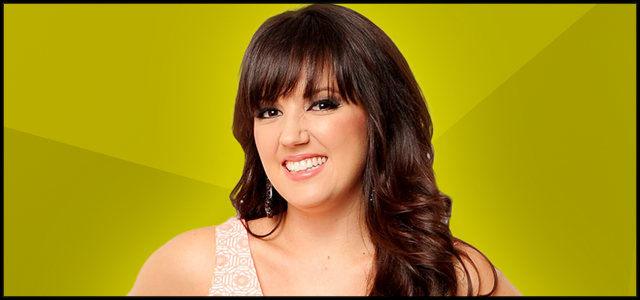 "Anyway" - 6,5/10 - Rion's intro package plays instead of Rachel's. Is this show gonna keep screwing up all season? She's going for a slower song tonight. While it gives us the chance to focus only on her, it also exposed her vocals. She was quite shaky here, not as vocally perfect as she was last night. That said, the song fitted her more than the Motown ditty did and she kinda got back on track towards the end, hitting some impressive notes. "Do you have a twin sister? Because the girl who sang yesterday was horrible and then the girl who sang tonight was fantastic. It's all about song choice because that was really, really good" (Simon)


Carlos Guevara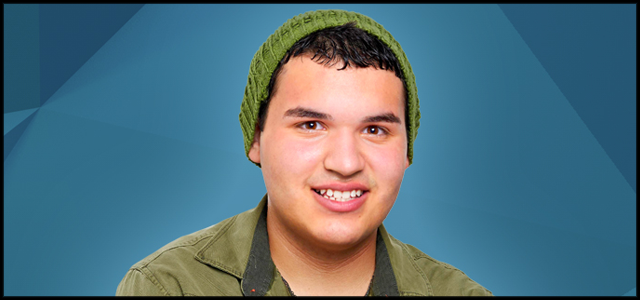 "Cannonball" - 4,5/10
- He's sort of slurring the words. I'm not sure if he actually sounds this way or if he's faking it. The song works better for him, his tone sounded quite nice to me. He was pitchy still and really needs to work on his diction. His falsetto also needs some work, it sounded as if he ran out of air. "I feel that this performance has been the most amazing performance I have ever seen" (Paulina)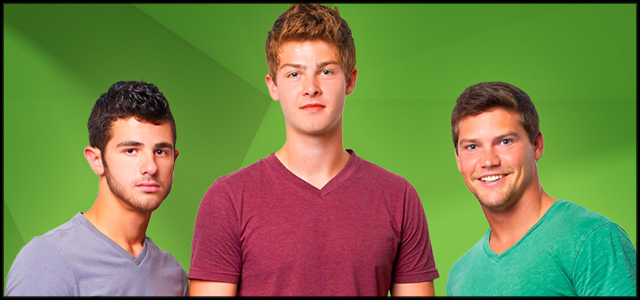 "Don't You Wanna Stay" - 3/10 - Colton Pack, Zach Beeken and Andrew Scholz - Ugh. How awful was that? None of this three is a good singer. I initially thought Colton was the worst but now I'm starting to think it's actually Zach. That deep voice of his is annoying plus it doesn't harmonize well with the others. Andrew is the blandest thing ever but at least he stays on pitch. They stayed on the same level of mediocrity as last night. "This is the first time I've actually seen you nervous. I thought the first half was a little bit shaky, I think the second half was great" (Simon)


Ellona Santiago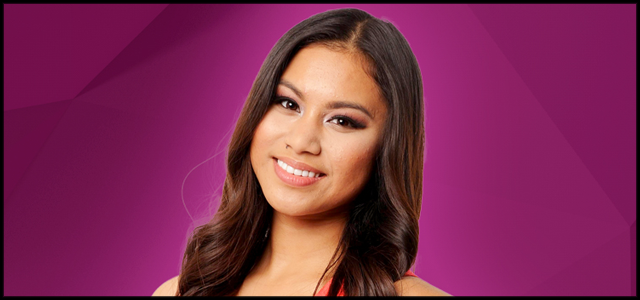 "Titanium" - 7,5/10
- She sounds better than last night. The song is super slowed down and she had no choreography to distract her, which probably helped her. Her pitch was mostly great and even if she doesn't have the most distinctive tone, she's hell of a singer. That note she held towards the end was insane. "I couldn't be more proud of you. You just showed the world that you can stand on that stage by yourself. Incredible" (Demi)
"In the Air Tonight" - 6/10
- You get to pick your own song and you go for this? Jeff should be proving how current he can be yet he went for a song that made him sounds as old fashioned as possible. He sounded solid enough, at least at the beginning, then some of his choices made no sense and made his voice sound weird. Disappointing. "You gotta sort your phrasing out" (Simon)
"Give Me Love" - 9/10
- They looked a little weird just standing there, Alex mainly. That aside, I loved this performance. Not only was this the perfect song for them but their vocals were truly phenomenal, the way Sierra approached the song was gorgeous. Alex looked a little nervous but that didn't affect his voice given that he also sounded incredible. They are the best thing about this show. "That was immaculate. I loved the song choice, loved your chemistry and in future, you are choosing every one of your songs going forward" (Simon)
Khaya Cohen
"Distant Dreamer" - 8,5/10 - Duffy again. Khaya could use some imagination. Her voice doesn't sound as original as it did last night, in fact, it sounds way clearer. That Amy Winehouse tone? Gone. That concerns me. Is this how she actually sounds? Fortunately for her, it doesn't really matter cause this was yet another flawless performance for her. She knows what she's doing and the way she attacked this song was truly amazing. She sang her face off. Loved it. "You are a little Aretha and it's a pleasure working with you" (Demi)


Carlito Olivero
"If You're Not the One" - 5/10
- What a stupid song choice. He could've picked Ne-Yo, Justin Timberlake, something from this decade. I've nothing against this song, in fact I think it's really pretty but Carlito didn't do it justice. He just doesn't have the vocal style for it. His falsetto was atrocious, a little better than Carlos' but still needing improvement and with a song in which it's so important, it was pretty obvious he was struggling. "Is he sick?" Simon asks. "I think he's sick and he nailed it and he did such a great job" (Paulina)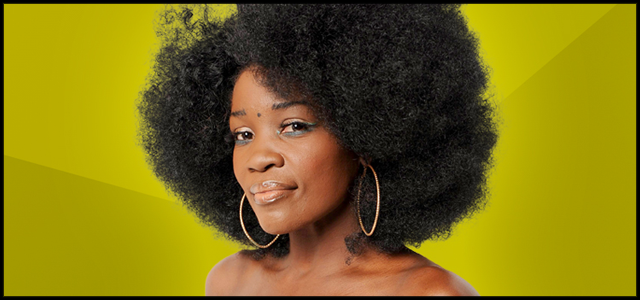 "Who Wants to Live Forever" - 7/10
- She trashed last night's theme cause it didn't let her be current but what does she do? She picks a song from the 80s! Lillie is a wonderful singer, there's no denying that, but if she keeps giving us this slow sleepy deliveries, she could be in trouble and fast. She needs to mix it up with some mid-tempo performances, Adele would do the trick. "That's what you are supposed to do when you perform" (Kelly)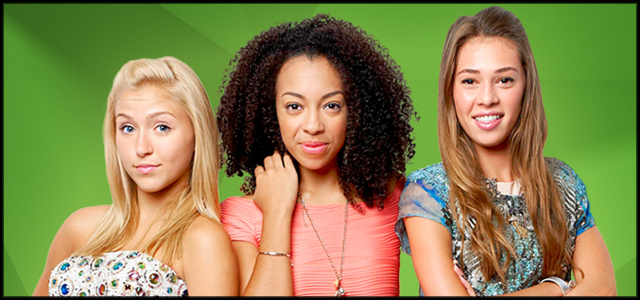 "That Should Be Me" - 7,5/10
- Millie, Summer and Celine - I'm impressed. The girls haven't given us particularly strong performance and I was beginning to question if they could actually sing. Well, they can. The acapella start was already a good indication that things were improving, then their amazing solos and on top of that their tight harmonies. It's a complete 180 for them, either Simon's mentoring is failing or the girls have finally jelled. "That was a very difficult song to sing. Lot of pressure on you girls, I wish you weren't in this position" (Simon) Was he actually listening to this?
Rion Paige
"Born This Way" - 6,5/10 - Well, this is interesting. This song has been countrified a few times so it's not so out of Rion's wheelhouse. Much better than anything she's done before. The problem with her is that she tends to get shouty when she attempts to infuse power into her covers. That happened as well tonight but only towards the very end and yet it wasn't as bad as she's been before. The fact is the rest of the performance was great. The slowed down arrangement helped her subdued her voice and the effect was really nice. She gets a standing ovation. "I saw the same Rion that I saw in the very first audition. It was amazing" (Demi)
Tim Olstad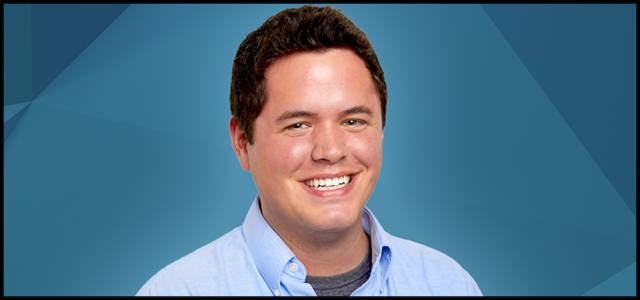 "I Believe I Can Fly" - 1/10 - I don't know whether I should laugh or cry. The most boring guy ever with the most boring song ever. I think I've seen it all now. He gets a one for being an unimaginative, charismaless, mediocre performer. It's like he's teasing us in a twisted way only he understands. "You can't do 'woo' in the middle of a song" (Simon)
Ranking
Alex & Sierra
Khaya Cohen
Sweet Suspense
Ellona Santiago
Josh Levi
Lillie McCloud
Rachel Potter
Rion Paige
Jeff Gutt
Carlito Olivero
Carlos Guevara
Restless Road
Tim Olstad
Alex & Sierra and Khaya top my list once more. Right now, they are the acts I'm backing. Sweet Suspense redeemed themselves and if they keep delivering like tonight, they could turn into a potential threat. I think one of the Boys may be leaving next week, either Carlito, Carlos or Tim, maybe with even two of them in the bottom.
This entry was posted on 9:11 PM, and is filed under
Alex & Sierra, Carlito Olivero, Carlos Guevara, Ellona Santiago, Jeff Gutt, Josh Levi, Khaya Cohen, Lillie McCloud, Rachel Potter, Restless Road, Rion Paige, Sweet Suspense, Tim Olstad, TV, X Factor US, XF Series
. Follow any responses to this post through
RSS
. You can
leave a response
, or trackback from your own site.