I'm currently looking for some new writers in order to expand the blog given that I can't post the amount of things I'd like to. So if you are interested in writing about anything related to music (news, TV shows, album reviews, introducing artists) just drop me an
email to musicisthedoor@gmail.com
and we can discuss some of your ideas.

19 November, 2013 4:28 PM
Published by Kevin Mc Stravock

Abi Alton was a shock exit from the show last week after landing in the bottom two alongside Hannah Barrett. This week, the remaining seven contestants sing songs from the 'Great British Song Book'. Basically that means they will be singing iconic songs by great British artists. It's Time To Face The Music!
Recap and videos after the JUMP...
Hannah Barrett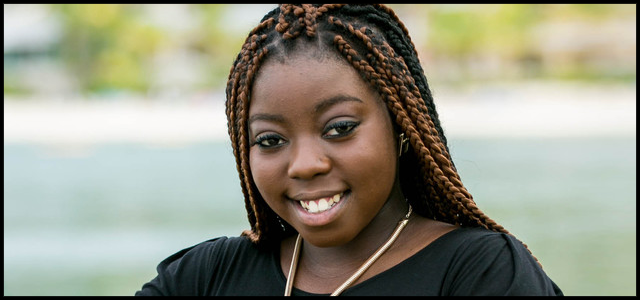 '(I Can't Get No) Satisfaction' by The Rolling Stones - 7/10 -
Hannah landed in the bottom two for the second time last week but was saved against Abi Alton. She's not sure what is going wrong, I think perhaps Hannah is quite hard to connect to because she's confident which often comes across as cocky to the British Public. Put simply, confidence isn't something that the British public seem to like. Anyway, this is probably the weakest vocal performance that she has given in the competition so far, it starts off well and finishes well but the middle is very rusty, her intonation and pronunciation is poor, at times she's very shouty and the vocals are just good, nothing special. However, this is the first week where I feel that she put on a show, she actually showed some sort of performance skills for once which impressed me. Best performance, audience interaction wise that she has given but I don't think that even that will save her, I think the public have their minds made up on Hannah which is a shame as she's better than a few of the acts still there.
Luke Friend
'Your Song' by Elton John
- 8/10 -
Luke has a bad week last week after taking on 'Moondance' by Van Morrison. Thankfully, he was saved so he's hoping to bounce back with an Elton John classic. Well first of all, the song choice is rather rubbish. This track has been sung so many times before that I feel like he won't really be able to put her own spin on the track. That said, he actually does a reasonably good job of it despite the disappointing song choice, there are a few bum notes but his tone is really unique and interesting and I love his spin on the song. Luke has a great voice, he's easily the most interesting boy in the competition but I have this fear that he will be the first boy to go.
'Something' by The Beatles - 9/10 -
Sam is a great vocalist, one of the best that the show has had in the last few years. My fear with her is still that she won't have much of a career after the show because Sharon keeps giving her very old-fashioned tracks to sing. This week is no different, she's taking on a song covered by Mary Byrne a few years ago on the show but her performance of it is a lot better than Mary's cover a few years ago. Her tone sounds very soulful and bluesy tonight, it was a great performance and a very strong rendition of the song. I loved the performance, Sam sounded a little cabaret for my liking last week but this week she sounded great. There's no doubt that Sam will be through to next week after that performance.
Rough Copy


Rough Copy - 'Viva La Vida' by Coldplay
- 7/10 -
Rough Copy has a great week last week with a unique take on 'Hit The Road Jack'. However, they want to continue to develop and so this week are singing Coldplay's classic 'Viva La Vida'. Well vocally it's very good as usual, they hold their harmonies together very well and they sound pretty consistent throughout even if one of them appears to go off the timing of the song near the end. That said, it was a pretty boring performance, Nicole describes it as 'vanilla' and to be perfectly honest she's kind of right, it was a good performance but there was nothing memorable or standout about it. I prefer it when they sing songs that allow them to show off their personalities, like last week's performance. This wasn't a ballad yet it felt totally lacking in personality and charisma. I'm being harsh because at this stage, everyone is putting in decent performances but I wasn't blown away I must admit.
Sam Callahan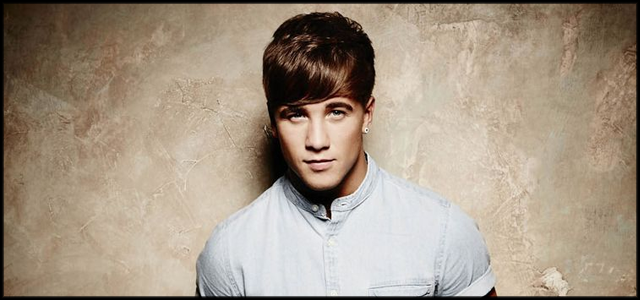 'Faith' by George Michael - 5.5/10 -
Sam continues to get average comments but his fanbase are still right behind him and voting him through each week. I'm not going to dwell on that because I can't complain if his fans are voting for him however his performances still aren't improving any. This song choice is pretty cringeworthy to be perfectly honest, I don't like the original a lot so I'm not holding out much hope for Sam's performance. Well on the plus side, he at least seems to have some sort of charisma on stage for once. His personality isn't particularly standout but he does seem like a nice guy however to be honest, the vocals aren't anywhere near good enough, they're just so weak as they always are that I can't overlook it. I reckon Sam will probably be safe again although the judges seemed a bit more positive this week so perhaps his fans won't be quite as frantic in their support for him if they feel like he's less at threat of going. We'll see on Sunday night.
Tamera Foster


'Diamonds Are Forever' by Shirley Bassey - 6.5/10 - Why this song choice? It seems like such a poor song to show off Tamera's voice, I would have preferred something a little more modern. That said, I'm glad that she's doing a more unique and modern twist on the Shirley Bassey song. She has great vocals, she definitely does it justice to that extent. That said, she forgets the lyrics and makes it very obvious when she says something to the effect of 'oh' or 'whoops', I'm not sure what it is but it makes it obvious that she forgot the words. So even though she recovers well and her vocals are pretty decent overall, she has to lose a chunk of marks out of ten for forgetting the lyrics, especially considering that it's Week 6 of the competition. That said, something tells me that she might be okay tonight, I think if anything her forgetting her words could spur her fans further to vote for her so she might get a boost because of that.
Nicholas McDonald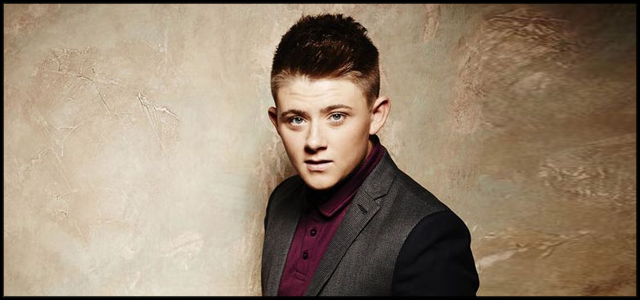 'Someone Like You' by Adele - 8/10 - Why did Louis give him this song? Aside from being overplayed a lot, the track is supposed to be about heartache and sadness over a former lover finding love with someone else, how the hell is someone who is 'just sixteen' supposed to relate to that considering that he wanted to dedicate 'She's The One' to his mother? That said, Nicholas as always copes pretty well with the song choice, his voice is very strong even if I feel like he hasn't really connected with the lyrics of most of the songs he has sang. Right now, Nicholas is as strong a frontrunner as Sam Bailey, he has a very good voice, there's no denying that. I still feel like he's very pedestrian, all he has done so far are fairly generic covers of mainstream pop songs. This was his best performance in weeks but it was still lacking something.
Rankings



Bottom Two Prediction:


Elimination Prediction:


Hannah Barrett
Results
Bottom Two:
Luke Friend
Sam Callahan
Whilst I predicted Luke to be here, I wasn't expecting Sam Callahan to be in the bottom. He has been saved after worse performances but then again Gary did compliment him this week so perhaps people didn't feel as inclined to vote for him?
Anyway, it's beyond obvious who should go here but it'll be interesting to see if the judges play tactical and vote off the act more likely to be a threat to their acts or whether they send Sam home after quite a few below-par performances.
Luke Friend
- 'I Still Haven't Found What I'm Looking For' by U2 -
Luke being here isn't a huge shock even though he was one of my favourites last night. The song choice was poor, the performance was good but not outstanding and probably not memorable enough for the public to really get behind and his comments were fairly lukewarm, not overly negative but not gleamingly positive either. He gives a really strong sing-off, he really connects with the song and gives it his all, it is at times a little shouty but all the same it's a strong performance and surely enough to get him into next week.
Sam Callahan

- 'Iris' by The Goo Goo Dolls -

Ugh, this song again? In fairness to Sam, he has been very disappointing throughout most of the competition but this is probably the best he has sang in the competition. It's a bit like Abi last week though, is one slightly better vocal in the sing-off enough to justify being saved over someone who hasn't really put a foot wrong in the competition aside from one occasion? His tone is still too thin for my liking and his voice lacks depth but fair play, he did step it up even if he did go off key at times. That said, he doesn't have the same ability as Luke and I don't think he offers anywhere near as much to the competition as Luke. If he goes out

tonight, he did go out on a high.
Dermot goes to Louis first who unsurprisingly refuses to decide between his two acts meaning it's majority vote. Nicole says that Luke sung his heart out and that Sam's performance was what they have been waiting for weeks for but sends Sam Callahan home. Gary agrees stating that Luke gave a great performance and telling Sam that he delivered the best performance Gary has seen him do, he also sends Sam Callahan home. Sharon goes off on a rant at Sam, similar to the one she did to Abi last week telling him that he has left it too late but confirms that she would have sent Sam Callahan home.
This entry was posted on 4:28 PM, and is filed under
Hannah Barrett, Luke Friend, Nicholas McDonald, Rough Copy, Sam Bailey, Sam Callahan, Tamera Foster, TV, X Factor UK, XF Series
. Follow any responses to this post through
RSS
. You can
leave a response
, or trackback from your own site.