I'm currently looking for some new writers in order to expand the blog given that I can't post the amount of things I'd like to. So if you are interested in writing about anything related to music (news, TV shows, album reviews, introducing artists) just drop me an
email to musicisthedoor@gmail.com
and we can discuss some of your ideas.

14 November, 2013 2:53 PM
Published by Kevin Mc Stravock

After the shock appearance of Tamera Foster in the sing-off against Kingsland Road last week, anything could happen. This week sees the return of an old favourite as Big Band makes a re-appearance. It's Time To Face The Music!

Recap and videos after the JUMP...
Abi Alton
'That's Life' by Frank Sinatra - 8/10 - Abi finally seemed to get good comments last week after taking on a piano ballad cover of 'I Will Survive' though I still felt that it was underwhelming considering that she stripped a song back even though the theme was disco. However, the glasses are gone this week and Abi means serious business with her cover of 'That's Life'. It's actually the best I think she has sounded in the competition. For once there's no manipulation or stretching of the theme, she actually does a proper big band performance and although the vocals aren't perfect, it's still easily the best that she has sounded so far. Abi deserves to be saved this week, in before she ends up in the bottom two.
'New York, New York' by Frank Sinatra - 8.5/10 - Sam got a visit from US singer Michael Bolton this week after he had been tweeting her about how he would love to get the chance to sing alongside her. Although she was a bit starstruck, she was delighted to get the chance to sing her song this week for him. Michael seemed impressed by Sam's rendition of the track. True enough, she manages to deliver a good performance of the song on stage as well. It's very impressive, good vocals, strong delivery and good performance skills. The one thing I would say is that it's perhaps the most cabaret I think Sam has seemed ever in the competition which concerns me a bit, nevertheless it was a good performance.
Luke Friend


'Moondance' by Van Morrison - 6.5/10 - Luke has been easily the strongest boy by far in the competition. Not only is he vocally really unique and has he given great performances but he's also very likable which makes you want to get behind him even more. This performance isn't his best, in fact the song choice in general is just very wrong for him and the vocals are for once, quite weak. It's not out of tune but there's no unique Luke vocals like we're used to and the whole performance seems really cheap. It's a pity that this is the first week that Luke shows flaws but I honestly don't think this was a good week for Luke at all. Louis seems to choose relatively poor song choices for all his boys but Luke is the one I think he has done the greatest disservice to tonight.
'Dream A Little Dream Of Me' by Ella Fitzgerald - 7/10 - Nicholas has already been compared to Michael Bublé so what does Louis do? Sticks him in a tux and gives him a song that Michael Bublé has covered. Right. Vocally this is better than last week but again, there's the whole connection issue that Nicholas has been having from the very start. I'm still not feeling any connection between Nicholas and the song he's singing. In fact, this week more than ever, it seemed like there was some sort of invisible wall between him and the song, it was just so personality-less. Giving him a relatively dull song choice in the first place wasn't probably a brilliant idea but giving him a song that he can't even connect to was another mistake. That said, Nicholas will be fine anyway because he gets voted through every week.
Hannah Barrett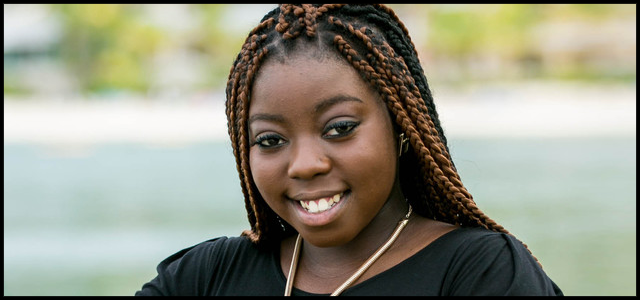 'It's A Man's Man's World' by James Brown - 8/10 - Hannah is taking on one of my favourite songs so I hope she can do it justice. It seems like a bit of a strange song for the theme but regardless, she is, as always singing it well. Hannah has a very strong voice, there's no denying that, performance wise this is actually quite good but nowhere near the standard of last week's performance when Hannah really did put on a show. I love her voice and I think that she ought to be safe tonight but I'm slightly worried. I feel like Hannah is more likely to land in the bottom two after this performance than the likes of Sam C after a bad performance. I hope not but I'm thinking Hannah may be in danger because it was a solid, but not outstanding performance.
Rough Copy



'Hit The Road Jack' by Ray Charles - 9/10 - Rough Copy are performers and crowd pleasers, I have to give them that. Although their vocals aren't always 100%, it's rare that they don't put on a strong performance and this week is no exception. They're the first act tonight who have not only taken a big band song and made it sound current but they've mixed in their own unique sound into the performance. It sounds very fresh, a lot better than some of the other performances tonight and Rough Copy are the first act tonight that I feel have actually done an original performance, the rest have at best given good karaoke covers. This is a brilliant performance from the boys, I'm certain they're going to be here for a long time to come. Nicole tells them she sees them as potential finalists. Well it's only Week 5 of the competition so a lot can change but it's certainly possible.
Tamera Foster



'Cry Me A River' by Julie London - 9.5/10 - Being in the sing-off last week was a real let-down for Tamera. She was so disappointed to be at risk of going home but was relieved to be saved. However, being in the sing-off has really made her want to win it all the more and a visit from her mother in rehearsals makes her all the more determined to do well. This is a great song choice for Tamera, she is a big vocalist so it makes sense to give her a song that allows her the chance to command the stage. She has so much more stage presence than most of the rest combined. She can sing, she can move on stage and she can captivate the audience. Last week was a fairly disappointing song choice for her but she honestly needs to be here for a long time to come as she's one of the few good things about this series and I think people will be even less interested if she goes.


'Ain't That A Kick In The Head' by Dean Martin - 6/10 - Sam was really gutted last week after the comments from Gary and feels like he is being used as Gary's punchbag. Without being harsh, actually, no, being brutally honest Sam ought to suck it up because this is a talent show and he's going to be judged so he needs to be prepared to face criticism. Nothing that Gary said was personal, it was purely based on the very poor performance Sam gave. On the plus side, that has somehow had an effect as vocally, this is better than last week although, that probably wouldn't be hard. Louis has finally chosen a song that actually sort of suits him in that Sam has very very limited vocals and this song isn't too demanding. That said, he does hold out some of the notes for way too long causing them to sound flat. Gary decides to do the ultimate 'say nothing if you have nothing good to say' thing and says 'you look like you had fun up there' but doesn't comment on the vocals. Sorry but I hope Gary hasn't chickened out of giving comments because of the way Louis has reacted to his act getting feedback, Gary has been spot on about Sam. Vocally, this was stronger than before and the performance was good because Sam has alright stage presence but it's still well below the standard of the others. I somehow doubt even this week will see him leave however.


Rankings



Bottom Two Prediction:


Elimination Prediction:


Results


I'm not even going to let myself be annoyed by the bottom two anymore. I know by now that male contestants can get away with murder on these shows so it doesn't surprise me that it's a girl/girl bottom two. I'm disappointed for both girls as they gave good performance but it seems that females need to give outstanding performances to survive whilst males *cough* Sam *cough* don't even need to sing in tune for the whole performance to get through.
Abi Alton -
'Lego House' by Ed Sheeran -
This is honestly the best that Abi has sounded in the competition. She really connects to the song and taps into the emotions of the audience which she has failed to do in the live shows. Why do contestants always choose the sing-off to finally unleash the potential that they had, until now, failed to show? I'm really amazed by how much better Abi sounds now than she has up until this point.
Hannah Barrett -

'Wrecking Ball' by Miley Cyrus -

Hannah sounds fantastic tonight, I love this song anyway but Hannah gives it a soul edge and really connects to the emotion of the song. There's no denying that she has immense talent and I have a feeling that she could definitely be on the edge of a big comeback moment next week if she is saved tonight. She loses control a bit at the end but that was a really strong sing-off.
Dermot goes to Nicole first who obviously isn't going to choose between her two girls so abstains from voting. That makes it a majority rules vote based on the three remaining judges. Gary is first up, he says that Abi is finally showing her potential but he feels like it might be too late, he tells Hannah not to change anything about herself as he doesn't understand why she's landing in the bottom two. He sends Abi Alton home. Sharon says that Gary is right, Abi has finally connected but she says that it gives her a dilemma as she also feels like it's too late. She says 'What am I going to do with you Abi?' She obviously answers her own question as she sends Abi Alton home. Abi is going home, Louis reveals that he would have also sent Abi home.
This entry was posted on 2:53 PM, and is filed under
Abi Alton, Hannah Barrett, Luke Friend, Nicholas McDonald, Rough Copy, Sam Bailey, Sam Callahan, Tamera Foster, TV, X Factor UK, XF Series
. Follow any responses to this post through
RSS
. You can
leave a response
, or trackback from your own site.