I'm currently looking for some new writers in order to expand the blog given that I can't post the amount of things I'd like to. So if you are interested in writing about anything related to music (news, TV shows, album reviews, introducing artists) just drop me an
email to musicisthedoor@gmail.com
and we can discuss some of your ideas.

27 November, 2013 12:06 AM

Kat Robichaud and Austin Jenckes were sent home last week after indie darling Caroline Pennell was saved by the audience. We are down to 8 but by the end of the week, two more would've packed their bags. Will we've a shocker? ...
This is The Voice!
Recap after the jump ...
Robin Thicke
"Feel Good"
James Wolpert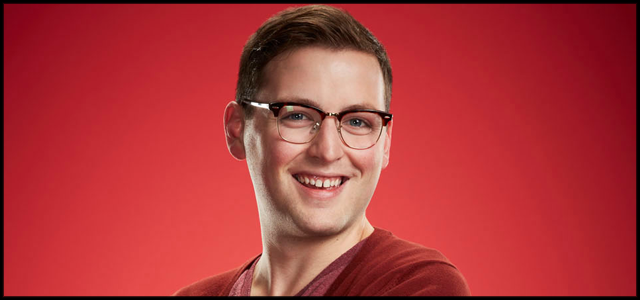 "Somebody to Love" - Team Adam - 7/10
- James picked this song. Adam believes it's bold and operatic, something that they haven't done before, so they went for it. He says it sounds like Freddie. (Please!) His girlfriend arranged this song for him when he was in an a capella group in college. Everyone in the chorus is wearing the exact same tuxedo James is, it's confusing, considering they are also sporting the same glasses. James has a huge range and he did deliver every single note as he was meant to but for some reason, I just wasn't digging his performance. Maybe it's because I want the guy that wowed us with "A Case of You" back or maybe it's because he's not believable enough in this style. "It was incredible, it was dynamic, it was dramatic. Maybe the best I've heard you sing so far" (Blake)
Tessanne Chin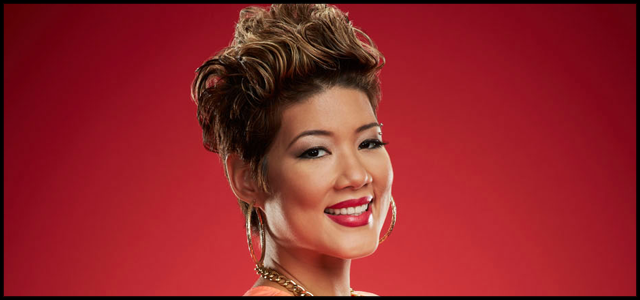 "Underneath It All" - Team Adam - 9,5/10 - Adam thinks this No Doubt song couldn't be more perfect for her. The message of this song is unconditional love and she wouldn't be here if it wasn't for her family's constant support. Her mom lives in the UK, so she stays up until 4 AM to watch the show. Adam's mom always tells him he was the best one. "Mom I didn't do anything!" he would answer. This is by far my favourite performance from her. Tessanne is a reggae singer at heart so this direction was a no brainier. Not sure this was the best song to showcase this side but it was indeed super effective. For the first time it made me look at her as something more than an phenomenal singer. Every decision made sense, she had loads of swagger and it genuinely looked like she was at ease doing this. That was simply awesome. "I finally heard something I was searching for. I love your singing voice but when I heard you speak, I was like 'gosh, what an interesting person'. This is the first time I really feel like you broke it down and you were able to tape into your truth" (Christina)
Caroline Pennell
"Dog Days Are Over" - Team Cee Lo - 7,5/10
- Cee Lo is so happy America saved Caroline. He takes her for a gelato. She wants to do something surprising. Cee Lo believes it's right for her because it's really dynamic. Being in the B3 was a wake up call for her, she has that motivation in her now. Mmm. I don't think the harp was working, the sound wasn't blending right and it felt out of place. Something else that wasn't quite clicking? This fast paced, explosive song. Caroline is at her best when she can rearrange her covers to fit her style but unfortunately, that wasn't done with this song. She did sound pretty good on it but it wasn't nearly as interesting as her performances prior to the liveshows, the problem being Cee Lo's mentoring, obviously. I just hope she survives the week. "The most important thing in this show is constantly challenging yourself. It's very bold and exciting and I think you did it really well" (Adam)
Cole Vosbury, Ray Boudreaux, Tessanne Chin, & Will Champlin
"One Day"


Cole Vosbury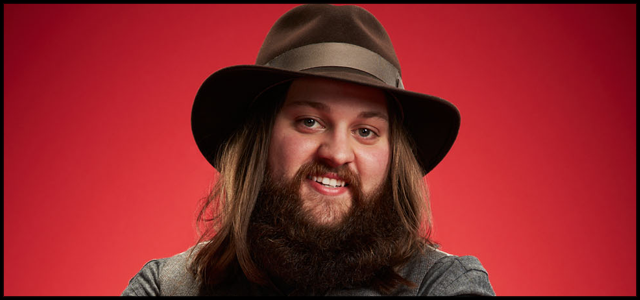 "I Still Believe in You" - Team Blake - 7/10
- Blake gave him this song because he wants audiences to realize how deep Cole is. Cole loves country music. His grandmother was a country artist. Once more, Blake decides against Cole playing the piano, since he wants no distractions. Is this the week Blake starts turning Cole into one of his boring country acts? While this is a nice song, it's far from being the best for Cole. His best performances have been soulful tracks, in which he could infuse his gritty tone. What he did tonight, in comparison, was lacking exactly that. It was all too clean, too mellow, too sleepy, to the point it made me want to shake him up. "It gave us a quiet moment, to reflect for a second, and I tuned in and I was able to do that. I heard something really special tonight, your voice really shone so brightly on that song" (Christina)
Matthew Schuler
"It's Time" - Team Christina - 5/10 - This song defines who Matthew wants to be as an artist. Christina advises him to change the melody a little bit, owning words in a non singing type of voice. She brings her choreographer Jeri on board. He believes if Matthew can give us different levels with his movements it could take him to the top. This is shockingly bad. What the hell? His pitch was all over the place, being mostly under. He was also struggling to hit the higher notes, probably because of all the dancing he was doing. And despite all this, I still couldn't completely hate what he did here. It was messy and his singing was awful but he still has a magnetic presence and that's something you can't learn. "The sentiment of the song is something I support. Continue to be yourself man, because I think you are doing a damn good job" (Cee Lo)


Caroline Pennell, Jacquie Lee, James Wolpert, & Matthew Schuler
"Lego House"
Will Champlin
"At Last" - Team Adam - 9/10
- Will just wants to be a lasting performance that's gonna be remembered. Adam thinks towards the end, you've gotta think outside the box and take risks. This are the influences Will has had. With this song there's always the danger of sounding karaoke, not many people can achieve what the wonderful Etta does. Fortunately for Will, that wasn't the case. He sounded truly breath-taking on it, at times it seemed as if he was showing us every little trick he could do, but it never felt too much. I think he got that lasting performance tonight. "I know every note, every thing that you did up there and what it takes and I've to say, tremendous job Will. You are a thinker but I was so happy when you were able to let go up there and just sing your heart out" (Christina)
Ray Boudreaux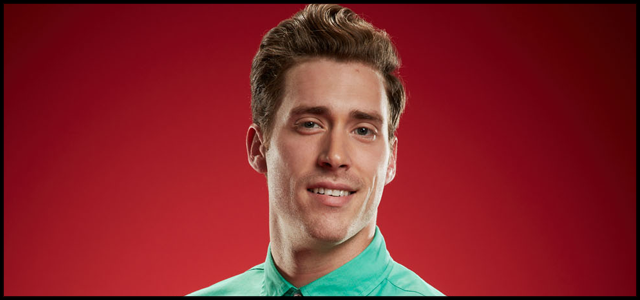 "Gimme Some Lovin'" - Team Blake - 6/10
- Blake picked this song because one of Ray's biggest moments was last week when he went back to his soul roots. "When you see that type of reaction from America, the last thing you want to do is change anything" Blake says, probably also referring to his whole strategy. He envisions this performance as a chance for Ray to be an entertainer. Ray sounded kinda great here but everything else that was going on stage didn't feel as natural. This isn't the Ray we're used to and I'm not sure Ray was enjoying that either. It was like watching a Vegas show in which the lead would've preferred being anywhere else. "Great performance, I love your energy. That was a great song choice from Blake, I'm surprised" (Cee Lo)
Jacquie Lee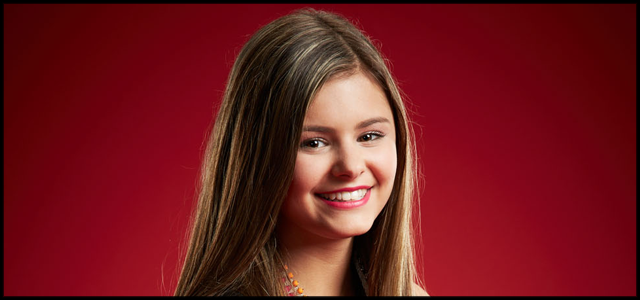 "Who's Lovin' You Now" - Team Christina - 9,5/10 -Christina is taking Jacquie back to her roots, soul singing and blues. She believes that there are moments in this song in which she can also tap into a vulnerable side. Christina wants Jacquie to really lose herself in the performance, since she smiles a bit too much at times. To be honest, Christina's mentoring has been great this season, it has gotten better and better. The performance starts with an awesome a capella intro, capped with a gorgeous falsetto note. Just like Christina's mentoring, it just gets better from there on, Jaquie's voice being nothing but perfect tonight. The final moments of that cover were truly mesmerizing. "This is crazy, it's like you swallowed an old lady or something" (Cee Lo)
Ranking
Jacquie Lee
Tessanne Chin
Will Champlin
CarolinePennell
James Wolpert
Cole Vosbury
Ray Boudreaux
Matthew Schuler
Bottom 3 Prediction:

Ray Boudreaux
James Wolpert
Tessanne Chin
Results

Ellie Goulding with Matthew Schuler, Will Champlin and James Wolpert
"Burn"



Top 8
"Will the Circle be Unbroken"



Cee Lo Green
"Amy"



Top 8
"Apologize"/"All The Right Moves"


Bottom 3:
Caroline Pennell
Matthew Schuler
Ray Boudreaux
Damn! Guess Matthew's fan base isn't as big as I thought it was. Even if his performance was disastrous, I expected him to be saved. I'm really shocked. I believe he'll be saved, though it makes me sad to even consider Caroline will be heading home.
Eliminated:
Caroline Pennell
Ray Boudreaux
This is just sad. Caroline was one of the front runners prior to the liveshows but unfortunately Cee Lo ruined her once he got his hands on her. She's a super talented girl and hopefully, we'll be seeing her again soon. Cee Lo now has no more acts left, which shows exactly what kind of mentor he is. Ray has a refreshing soulful sound but he never fully committed to his delivery, that being the reason he got sent home.
This entry was posted on 12:06 AM, and is filed under
Caroline Pennell, Cole Vosbury, Jacquie Lee, James Wolpert, Matthew Schuler, Ray Boudreaux, Tessanne Chin, The Voice US, TV, TVO Series, Will Champlin
. Follow any responses to this post through
RSS
. You can
leave a response
, or trackback from your own site.